The other day while doing some housework I realized that I have a TON of cleaning products. Like way too much.
I keep the products that I need for specific areas usually in or around that room.
For instance, bathroom products are in the bathroom closet, kitchen products in the kitchen under the sink, etc…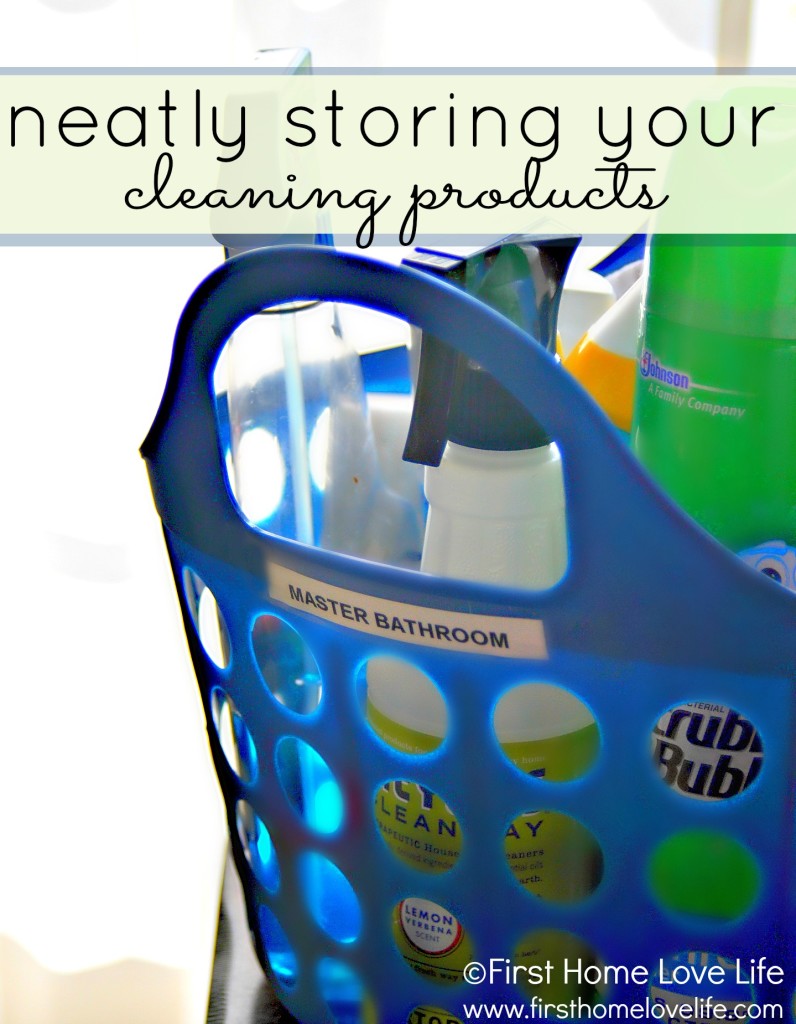 However, they weren't really contained, and I felt like they were wasting a lot of space.
So a quick run to the Dollar Tree to buy a few handled baskets and I quickly was able to tweak my storage system dilemma.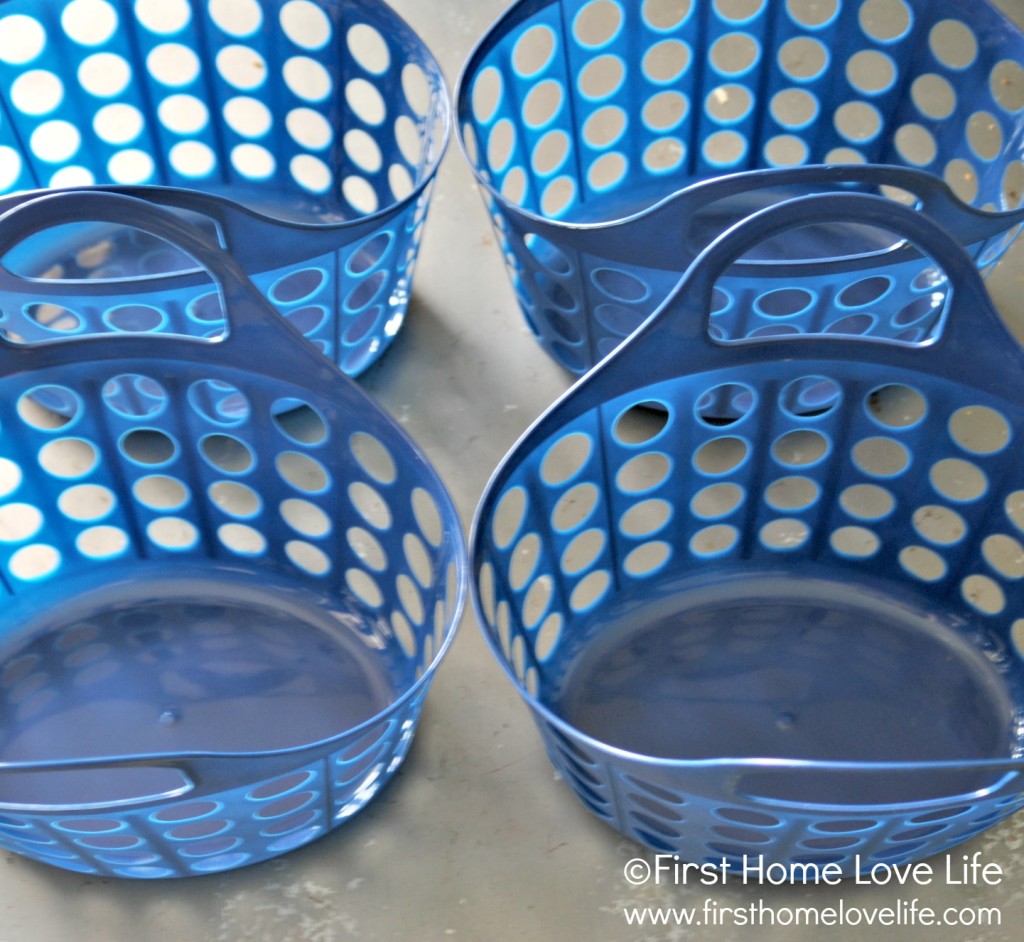 I gathered ALL of my cleaning products from every room…I have a ridiculous amount, I know…I plan to downsize my collection to what I really only use and like, but for now I'm just going to use everything up. No point in wasting right?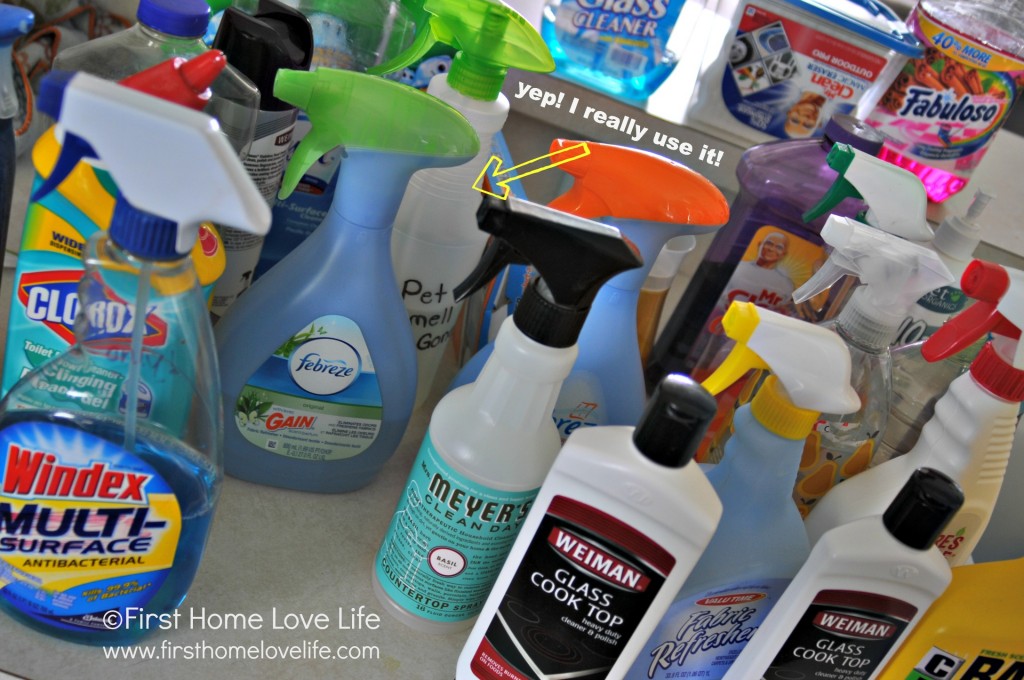 Notice my "Pet Smell Be Gone" in there?! Yep, I'm still making that stuff. It works on pretty much every stinky odor you can imagine so I always keep it on hand.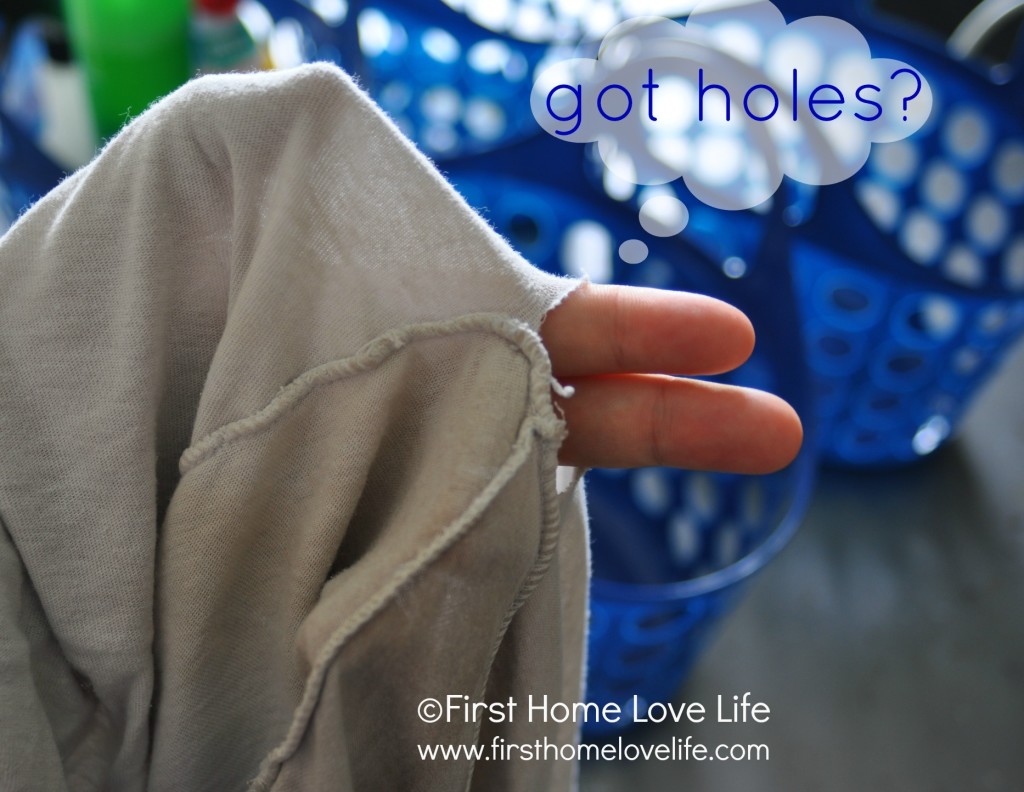 Another thing I did was rummage through my husband's shirts for dingy, stained, and holey culprits that could restock my "cleaning cloth" collection.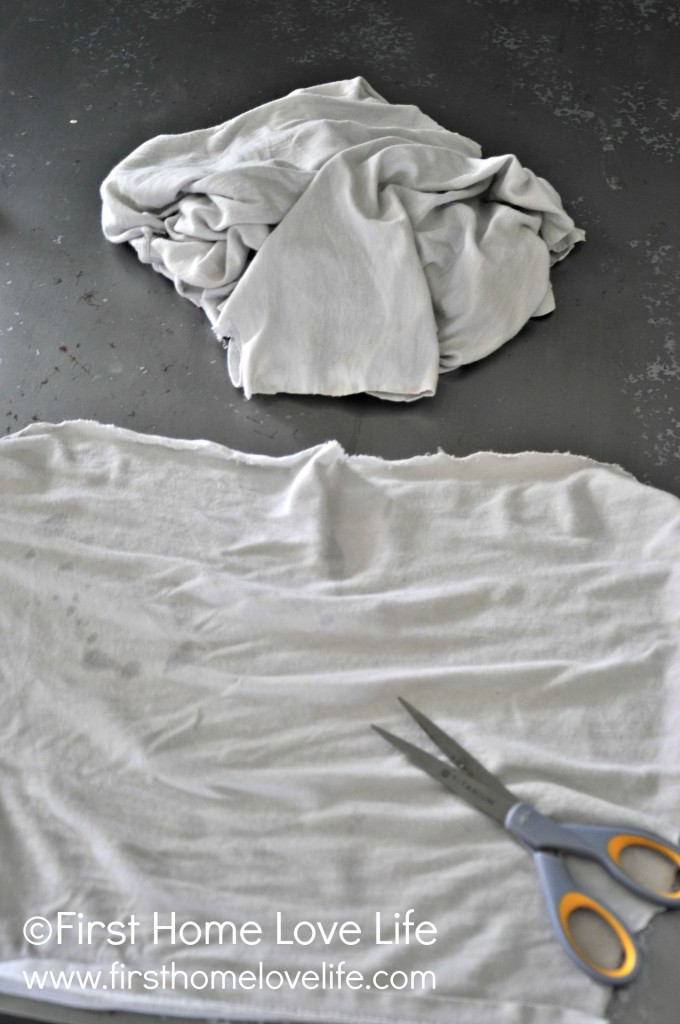 For those of you who don't know, old t-shirts seriously make the best cleaning cloths, and you can get about 6 from each one.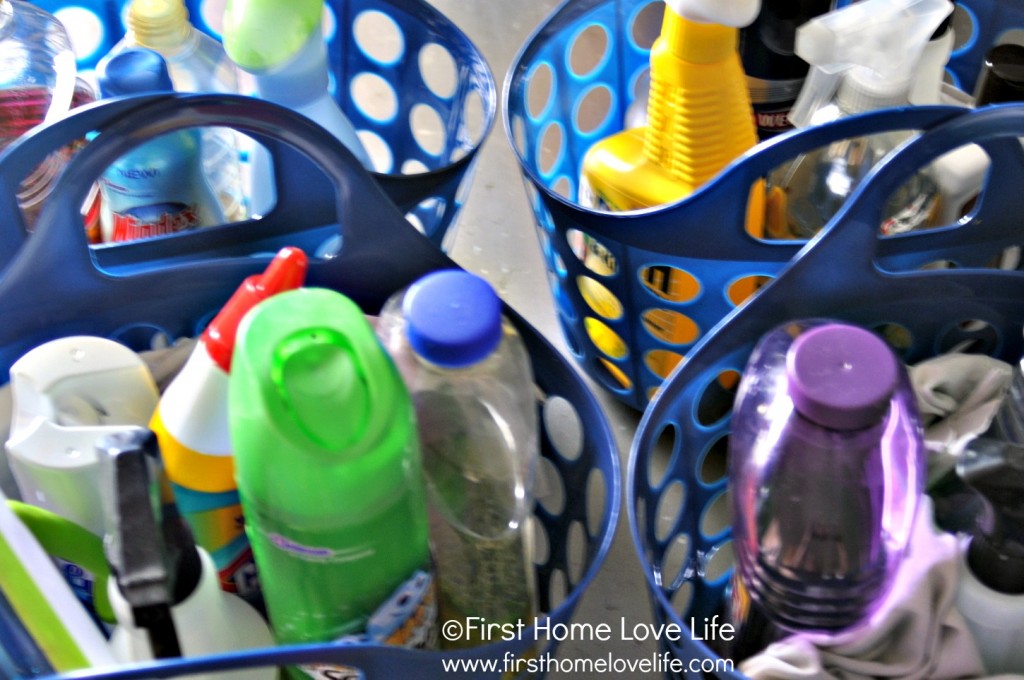 Once I had all of my products divided into the four baskets, sorted by rooms like this…
1. Master Bathroom
2. Guest Bathroom
3. Kitchen
4. Household
I decided to label them as well.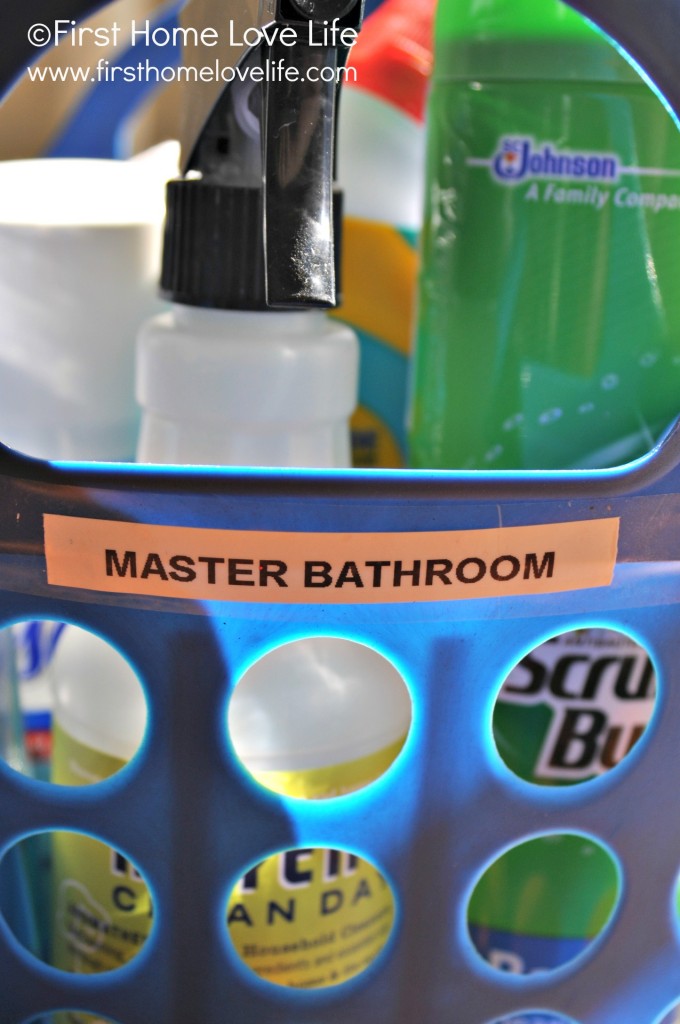 Even though it doesn't seem like that big of a deal, these baskets have definitely made my household cleaning tasks more efficient. Now instead of taking one bottle of out at a time I take out the whole basket designated for its room and have everything right at my fingertips.
Don't you love simple tweaks that make life a lot easier? I sure do…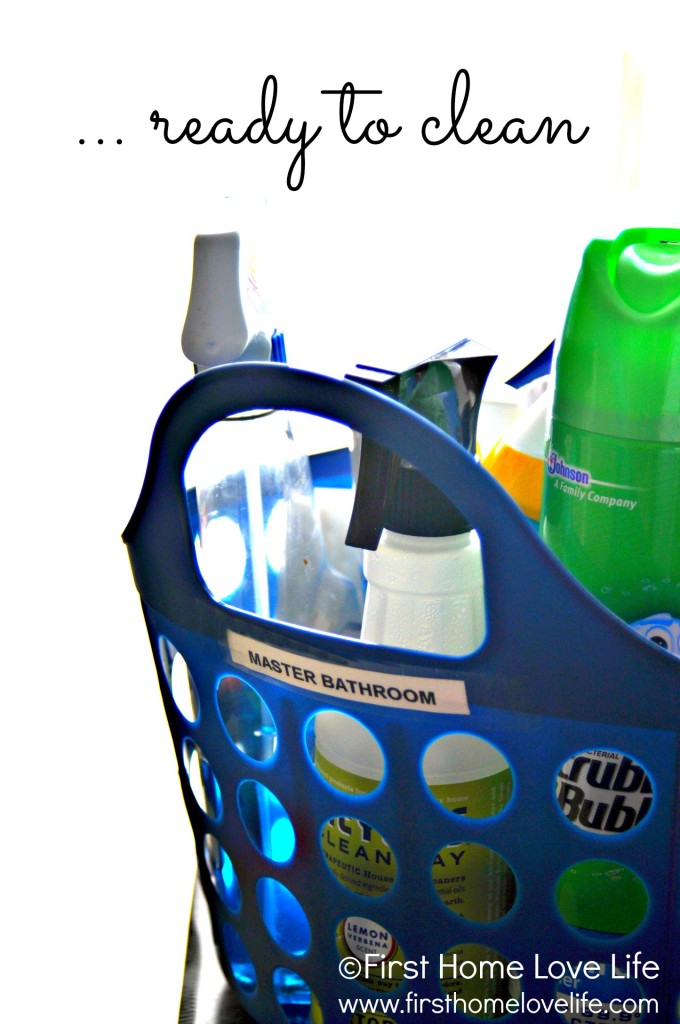 And if you haven't been here before then make sure to check out my daily cleaning check list, and spring cleaning chart before you go. Both are free printables!
Talk to you soon!
XO
Comments
comments