Can you believe January is almost done and the Super Bowl is just around the corner? Whether you watch the game for the actual game, or you're just there for the commercials, everyone can agree that the food matters on game day! Last week I shared my oven baked buffalo wing recipe with you all, and I know if you make those your guests will go crazy for them, but if you're looking for something a little more beefy…how about serving up a hot dog bar with all the fixings! Ketchup and mustard on hot dogs are great as is but why not have some fun with it this year with these must try hot dog toppings…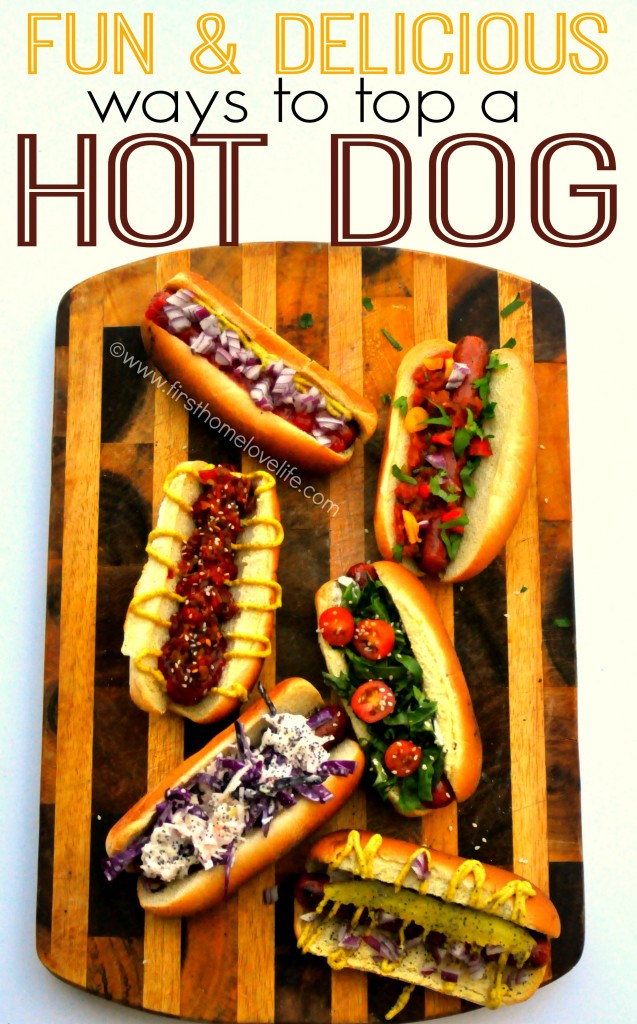 Chicago style- It starts with an all-beef dog on a steamed poppy seed bun. Toppings include a dill pickle spear, tomato wedges, pickled peppers, onions, and pickled relish. WHATEVER YOU DO THOUGH- DON'T ADD KETCHUP!
Chili Cheese Dog- A.K.A Coney Dog…Covered in beanless chili, mustard, and chopped onions, with Cheddar cheese sprinkled on top.
Pulled Pork Dog- A hefty mound of BBQ pulled pork on top of the top, with an equally delicious mound of coleslaw on top of that.
BLT Dog- (my personal favorite) grill your hot dog up while its wrapped in bacon, then top with mayo, lettuce and tomato. Oh my yum!
Salsa Dog- Topped with fresh salsa, and a sprinkle of queso fresco and cilantro
Vietnamese Dog–  spicy mayo, sliced cucumber, shredded carrot, and fresh mint leaves will excite your palate with this dog!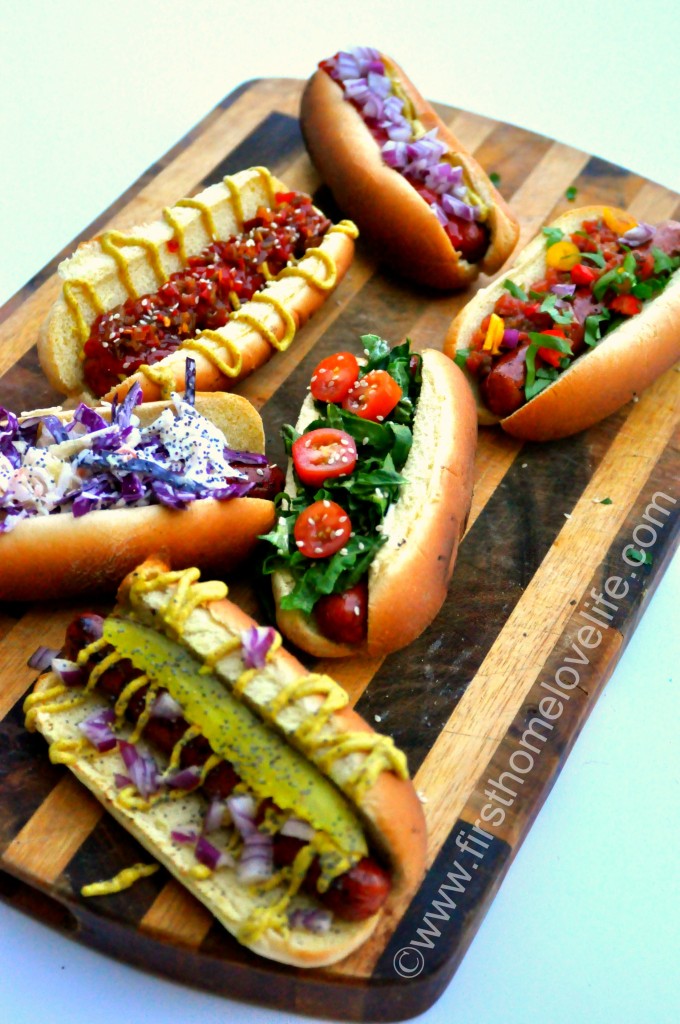 Steakhouse Dog- tomatoes, onions, and steak sauce give this hotdog a unique twist
Cuban Dog- ham, Swiss cheese, pickles, and spicy mustard give this dog a Cuban flair!
Black and Blue– Charbroiled hotdog smothered in homemade blue cheese sprinkled with chopped red onion, tomatoes and iceberg lettuce for a fun take on a wedge salad.
Beet It– baby arugula, thinly sliced red onion and pickled beets topped with shaved parmesan…oh my my my…
Pizza Dog– You guessed it! Topped with tomato sauce, freshly sliced mozzarella, and fresh basil
Mac Daddy– So simple, but such a childhood classic…top that dog with mac and cheese to warp you back in time!
Reuben- sauerkraut, Swiss cheese, and Thousand Island dressing will make your mouth water with this one!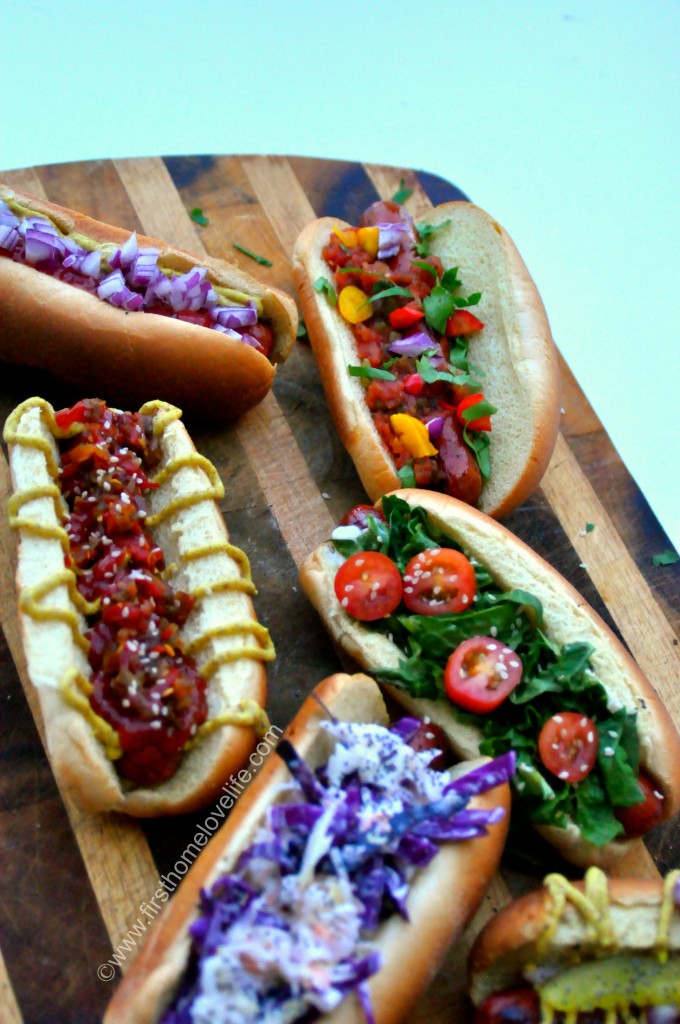 There's so many fun and delicious ways to top a hot dog out there but these are some of my favorites and ones you should definitely try out! How do you like to top your hot dog? Are you wild with the toppings or a plain jane? I'd love to know!
Talk to you soon friends, take care!
XO
Comments
comments