I did it! It took all of yesterday morning when my daughter was in school, but the playroom is finally organized and ready for its transition into a guest room! I told you in this post that we needed toy storage solutions for this room, but it really wasn't that we needed more, we just needed to utilize what we already had better.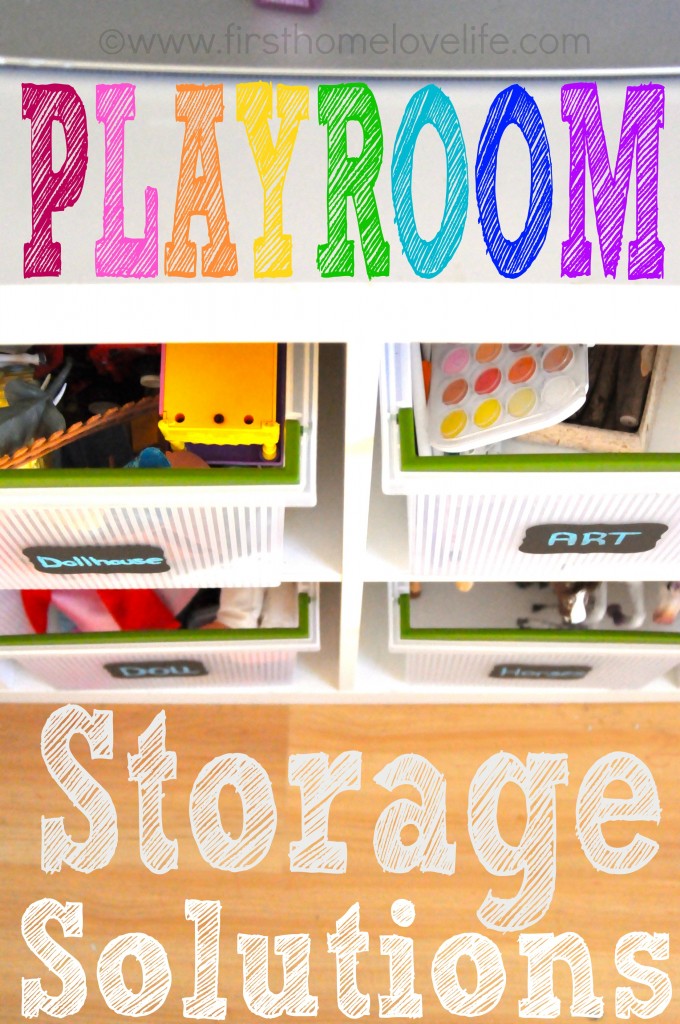 We've used one of those Ikea Expedits in this room from the very beginning. This size in particular is perfect as a TV console too which is exactly what we wanted. We don't have a cable box hooked up in here but this is where we keep the Wii, and because we're a member of Amazon Prime, we can get free streaming movies through the console which will be perfect for our guests if they want to watch something privately before bed.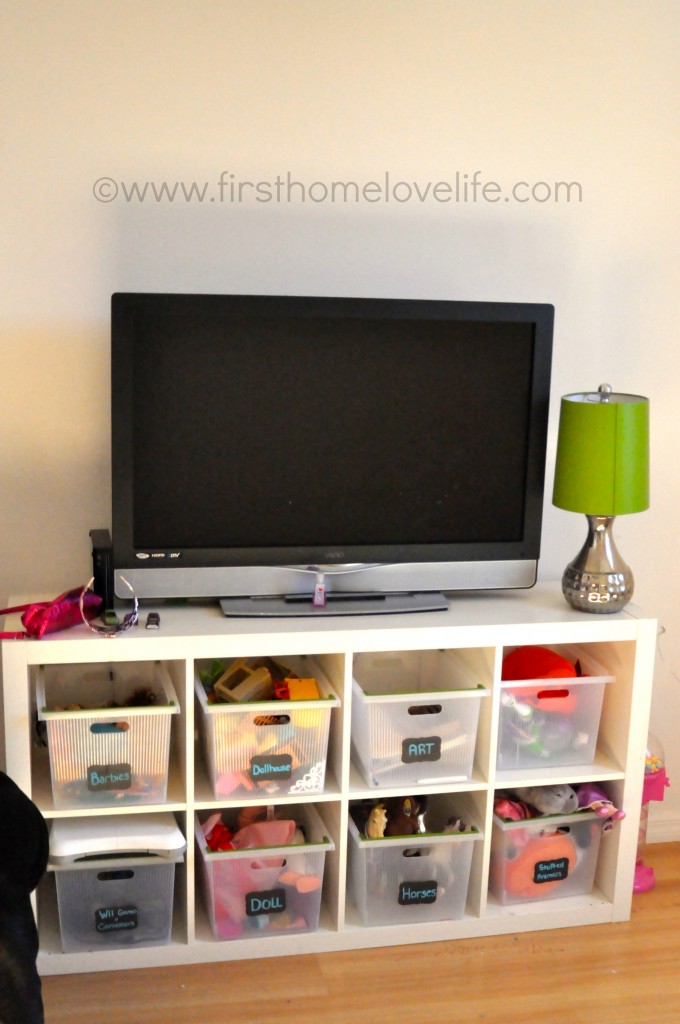 The toy buckets are from Walmart, and the chalkboard labels from Staples. Both of these items were purchased over a year ago, but I'm sure you can still find something similar.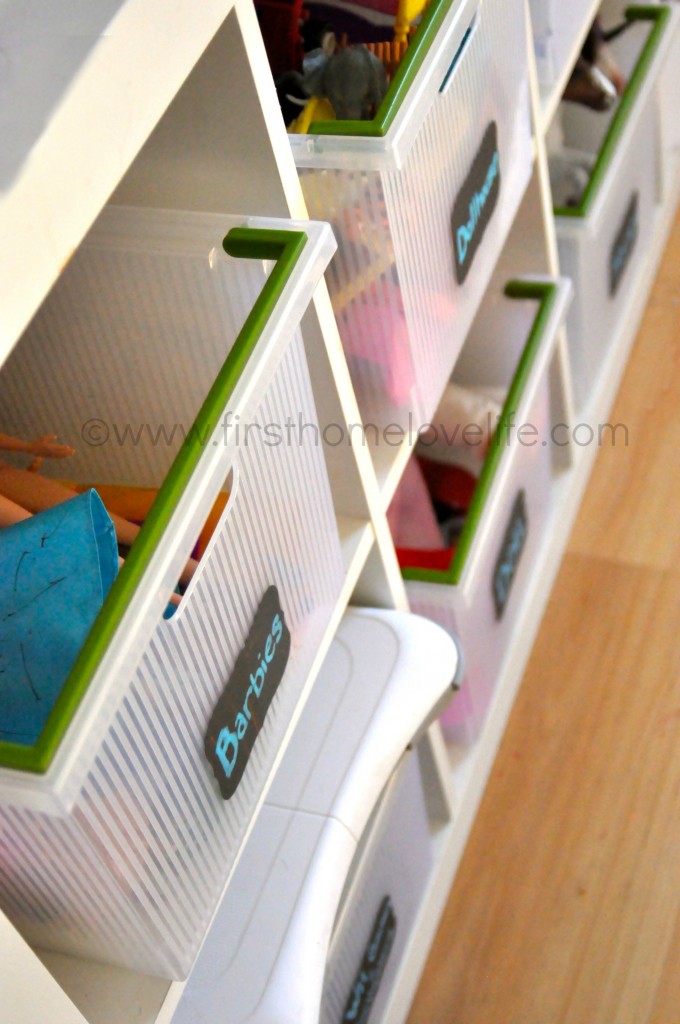 Separating everything into like items and using a chalkboard pen to label them was an easy and inexpensive way to make sure my daughter would keep everything in its place. She's able to read now, but for younger children you could glue pictures of the types of toys that belong in those buckets so they're able to tell.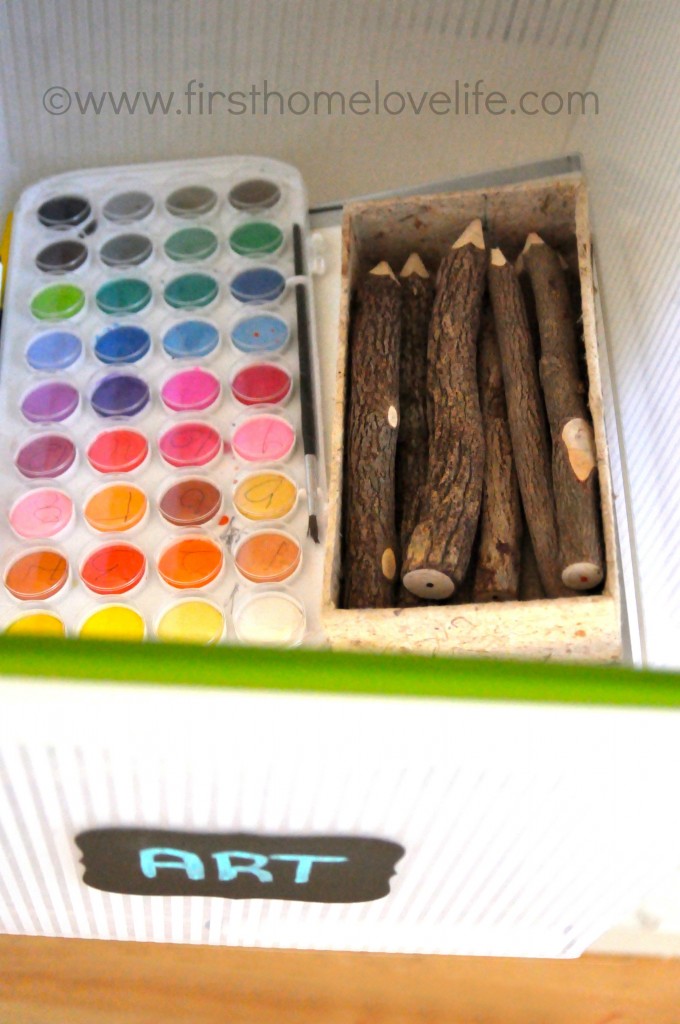 Bigger toys and odd storage containers I put neatly tucked away in the closet. I use the snap containers to corral legos for now, although I'd like to improve upon that somehow down the road. A small plastic drawer container is perfect to keep CD's and DVD's safe from getting scratched, and we also put the rainbow loom storage box in there as well.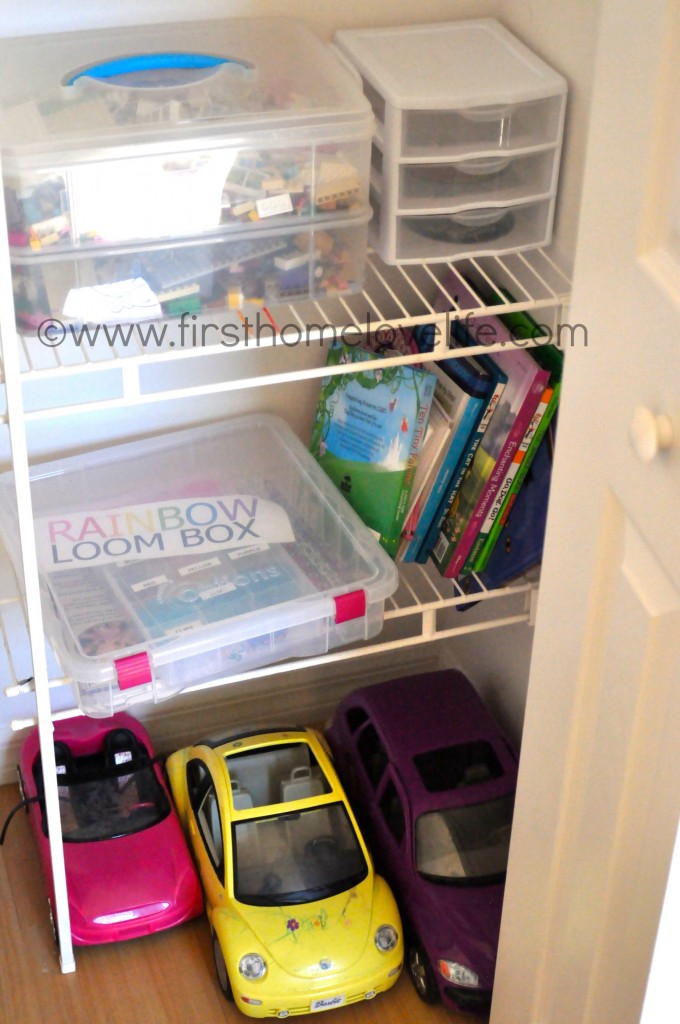 There's still enough space in the closet for guests to hang up clothing as of now, but once we start working on the built-ins around the window… I might move the toys into that. For now this is the best solution to keep everything neat, but still accessible for the kids.
Since we like to play board games as a family, I decided to move those out into our TV console in the family room so they're more convenient.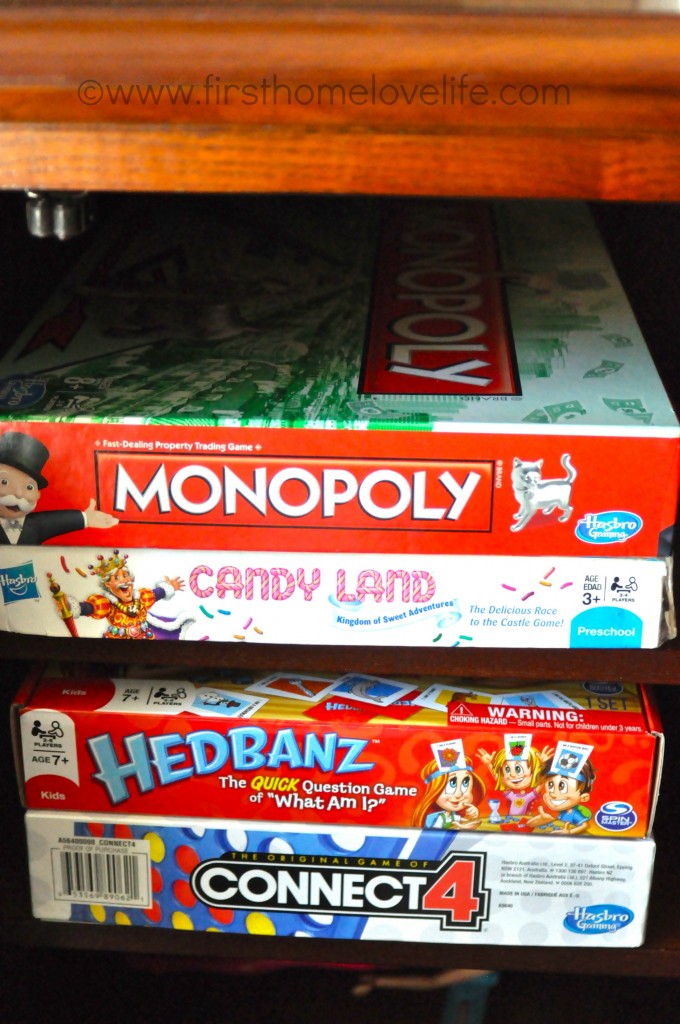 I find using plain plastic baggies to keep small pieces separate and easy to find is the best way to go when it comes to board games, but I'd love to hear if you have any other tips!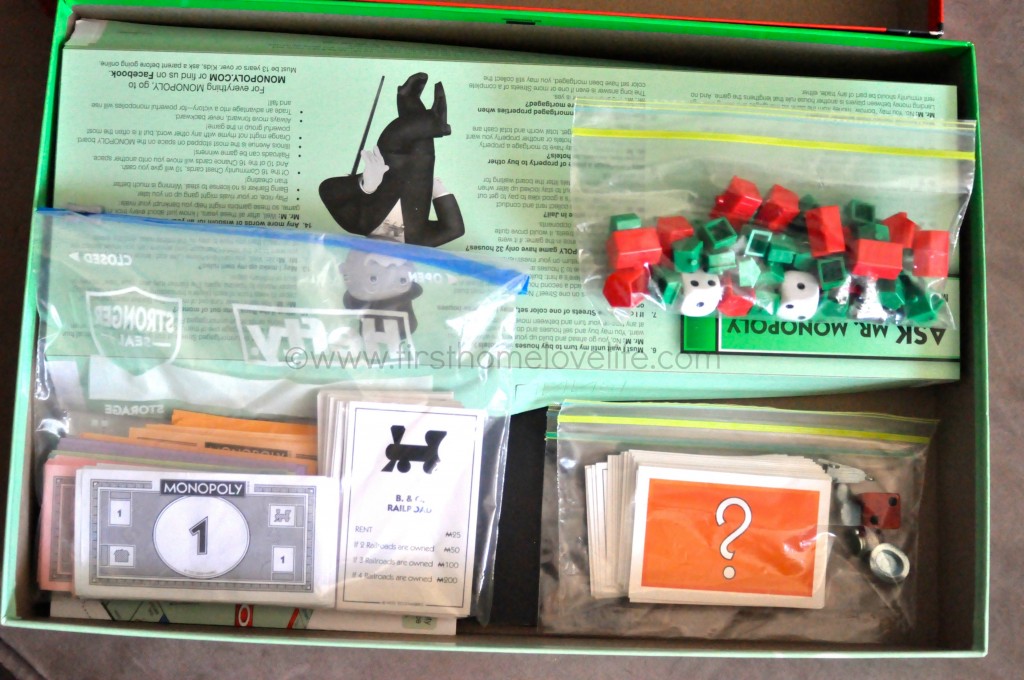 The playroom is now cleaned out, organized and we're ready to start working on making it a place where our overnight guests feel at home!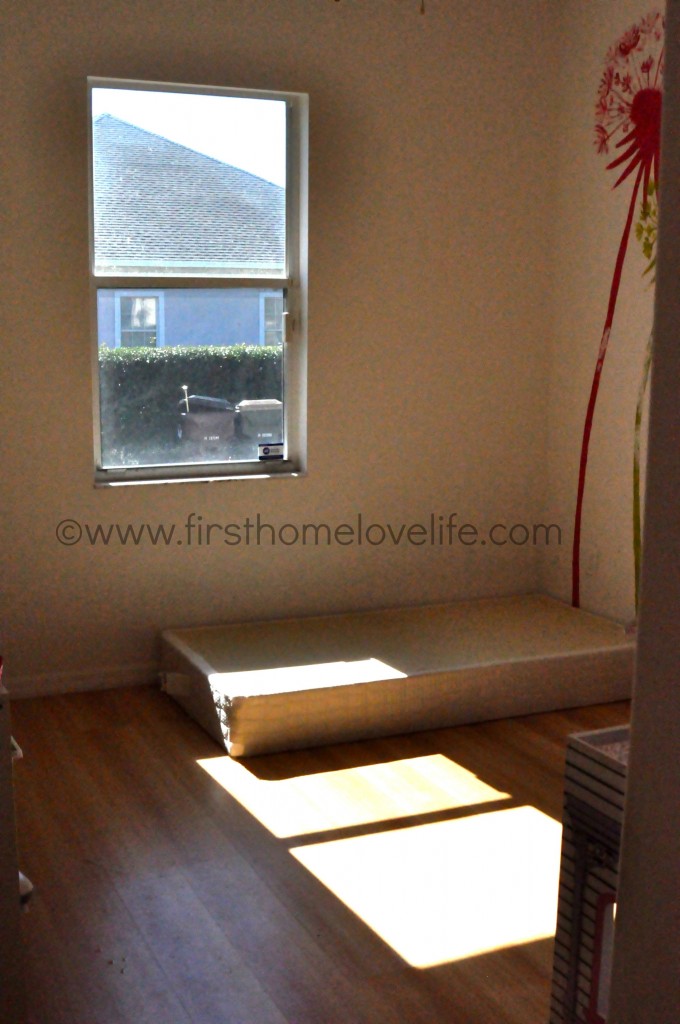 It's already a major improvement from just 24 hours ago…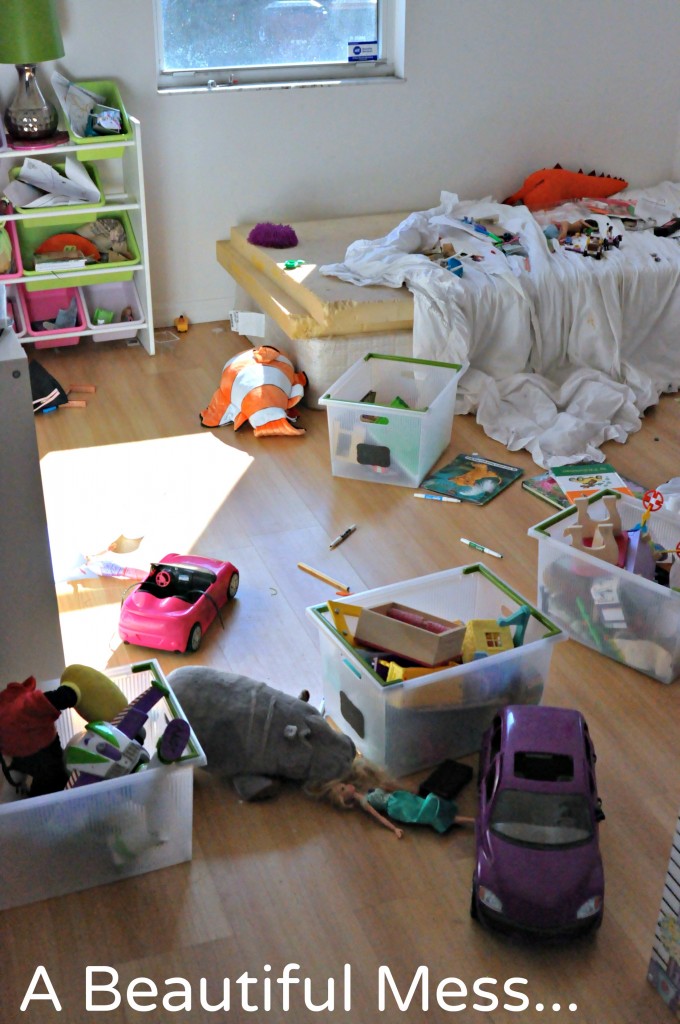 I'm sooooo happy to finally get started transforming this space! Even Baby Rosie seems excited about it…
Talk to you soon friends, take care!
XO
Comments
comments