I love lentils! There I said it… 😉 It wasn't always that way though. I went 20+ years never trying a lentil, and just assuming I didn't like it. The beautiful thing about marrying into a family that has a completely different culture and lifestyle than yours is you get to experience new things, and lots of new types of food. My mother-in-law is a phenomenal cook, and because I know she reads my posts… (Hi!) 🙂
The first time I ever tried lentil soup was at her house. My daughter, who was no more than 2 at the time was inhaling it, so I knew it was something I wanted to make over and over. To this day, I make lentil and brown rice soup about once a month for us. It's super healthy, and it's a great little meal to have on hand in the freezer when you have those days that you'd rather claw your eyeballs out than cook. I get it 😉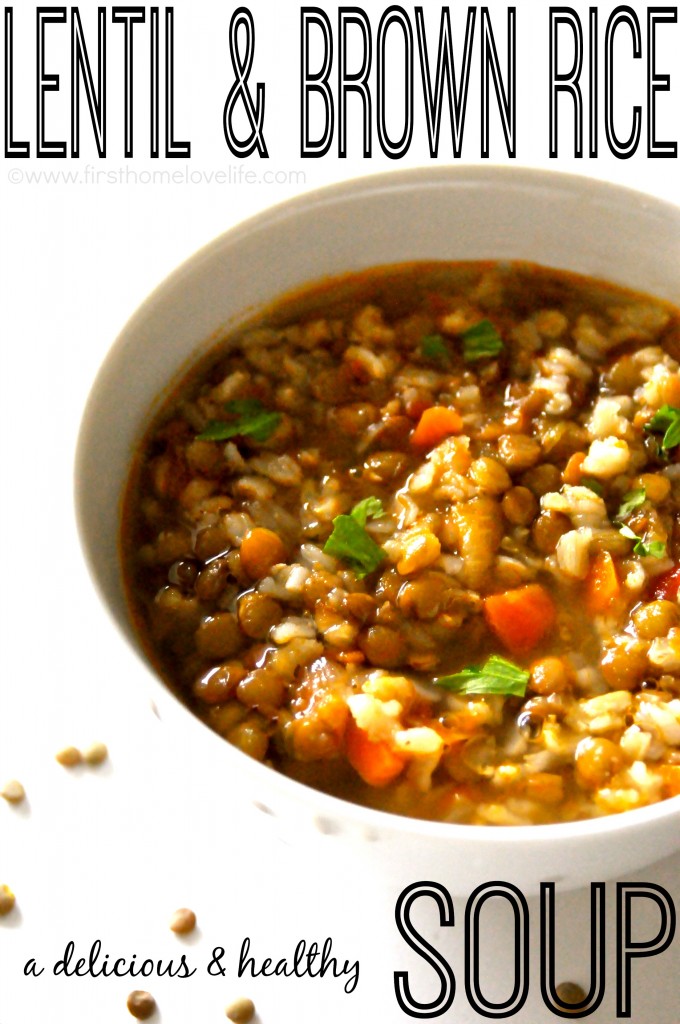 You'll need…
3 carrots
2 stalks of celery
1 medium onion
3 cloves chopped garlic
4 plum tomatoes (or 1 can of diced tomatoes)
1 cup of brown rice
1 cup of lentils
10 cups of water
2 tablespoons of chicken base (I use the Better Than Bouillon)
salt and pepper
2 bay leaves
olive oil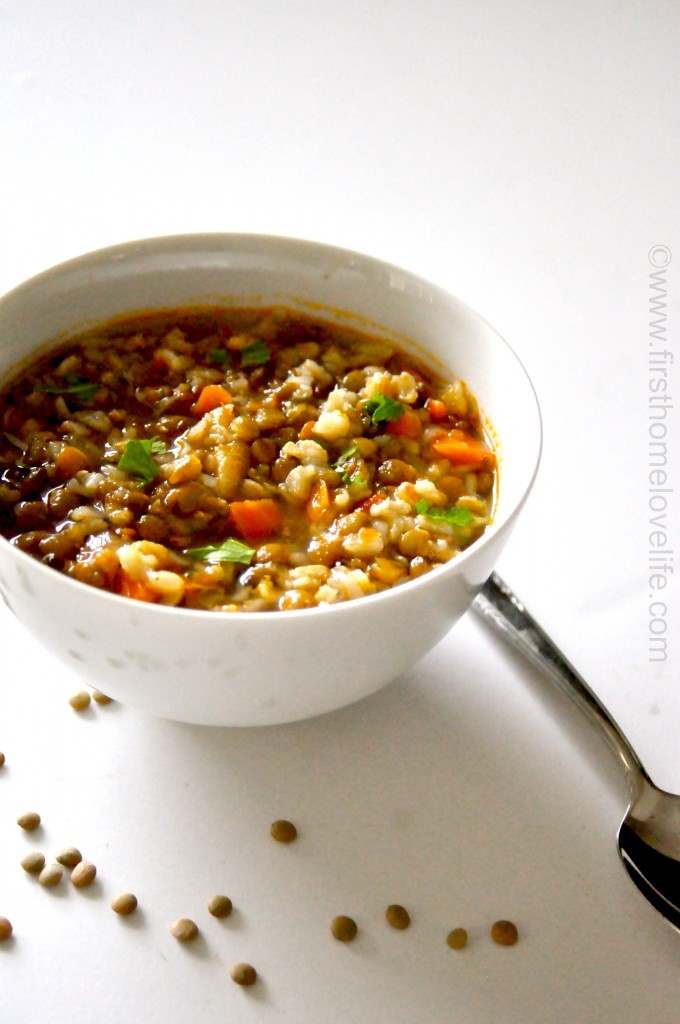 Ready for the easiest directions ever?
Chop up all of your veggies (I throw everything in the food processor and pulse until I get the desired size)
Put your pot on the stove, turn on the stove to medium-high, drizzle olive oil in the pot
Put all the veggies in the pot and sweat them for about 5-6 minutes. Sprinkle with salt and pepper.
Toss your bay leaves and lentils in, stir for about a minute.
Pour in your water and tablespoons of chicken base. Bring to a boil, then reduce the heat to a simmer and cover for about 45-50 minutes.
While the soup is cooking, I cook the rice separately according to the package. (This way it wont absorb all my liquid) You don't have to do it this way, it's just how I prefer to do it.
When both the soup and rice are ready I add the rice to the soup and serve.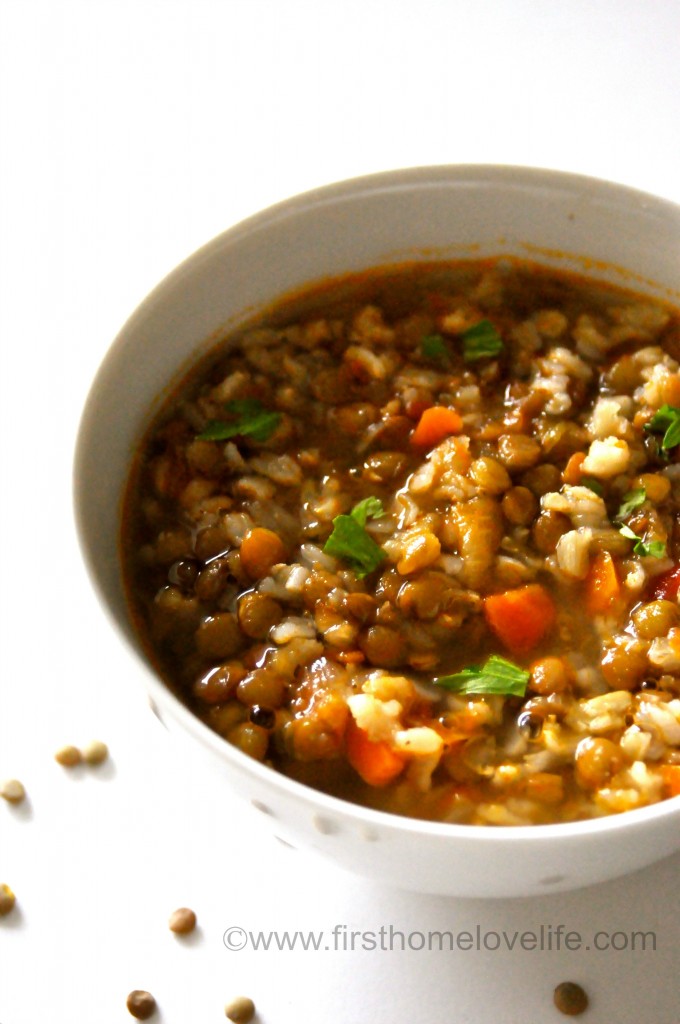 This serves about 4 people very comfortably! You will most definitely have leftovers for a day or two, but like I said above, pop it in a container and freeze it for when you just don't have the time or energy to cook. It's delish!
**I hope you like this easy, affordable recipe! Between April 25 – May 25, 2014 a donation of just $40 will help the Beckstrand Cancer Association feed a family coping with cancer for an entire week–A cause VERY near and dear to my heart! Click HERE to make your donation. Thank you!!
Do you like lentils? Have you ever tried them? What's you favorite way to make them? I'd love to know, so leave me a comment here or on my Facebook page! For more delicious soup/stew recipes check out my page devoted to them.
Talk to you soon friends, take care!
XO
Comments
comments