This post brought to you by TIKI Brand®. All opinions are 100% mine.
When you think of tiki torches, you probably envision the cheap, grassy kind on the bamboo sticks that decay after one too many BBQ's in your backyard.
But if you're looking to add sophistication, and ambiance to your yard this summer without paying a fortune then allow me to introduce you to the new, improved, and modern day version of those torches you saw in your mama's backyard.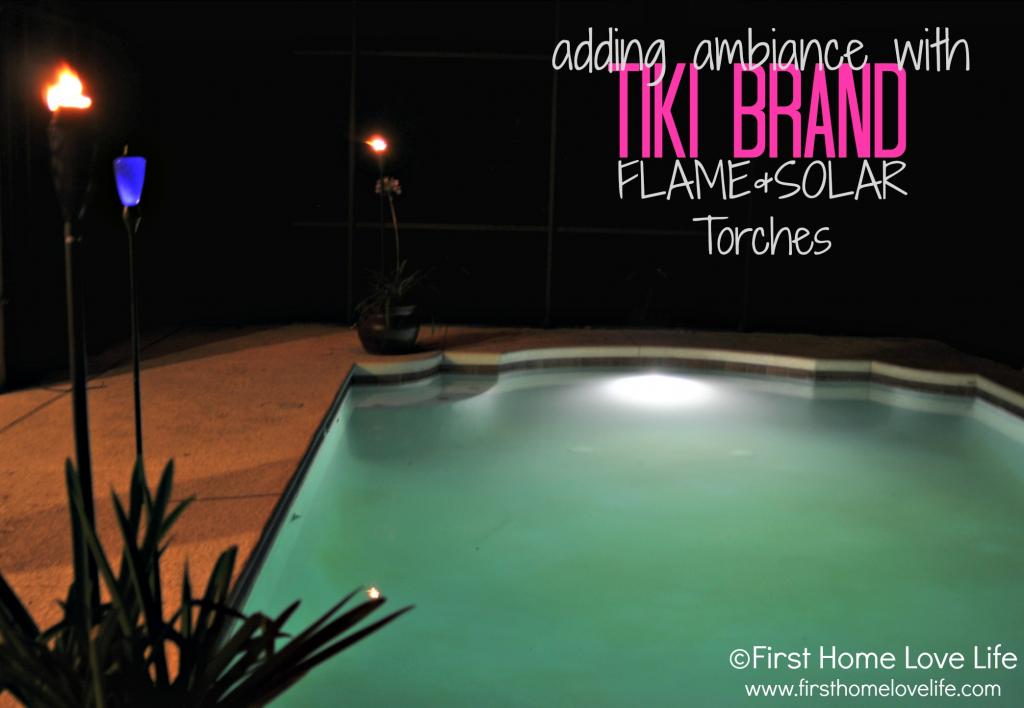 TIKI Brand torches have upped their game when it comes to producing high quality ambient lighting for your backyard. With TIKI Brand Flame & Solar Torches, TIKI Brand Glowing Torches, and TIKI Brand Glowing Table Torches, it is safe to say that there IS a torch for every decor taste and style.
I've always loved the mood that a traditional flamed torch gives, and I especially love the fact that you can fill those torches with OFF! Bitefighter torch fuel to repel those pesky blood sucking mosquitos! However, I was always hesitant to put them around our pool area for the obvious reasons that it could be dangerous if our daughter or dog accidently knocked it over. The greatest thing about these TIKI Brand torches is that they have a solar panel on top that lights a flickering LED light inside that gives the illusion of a real candle burning.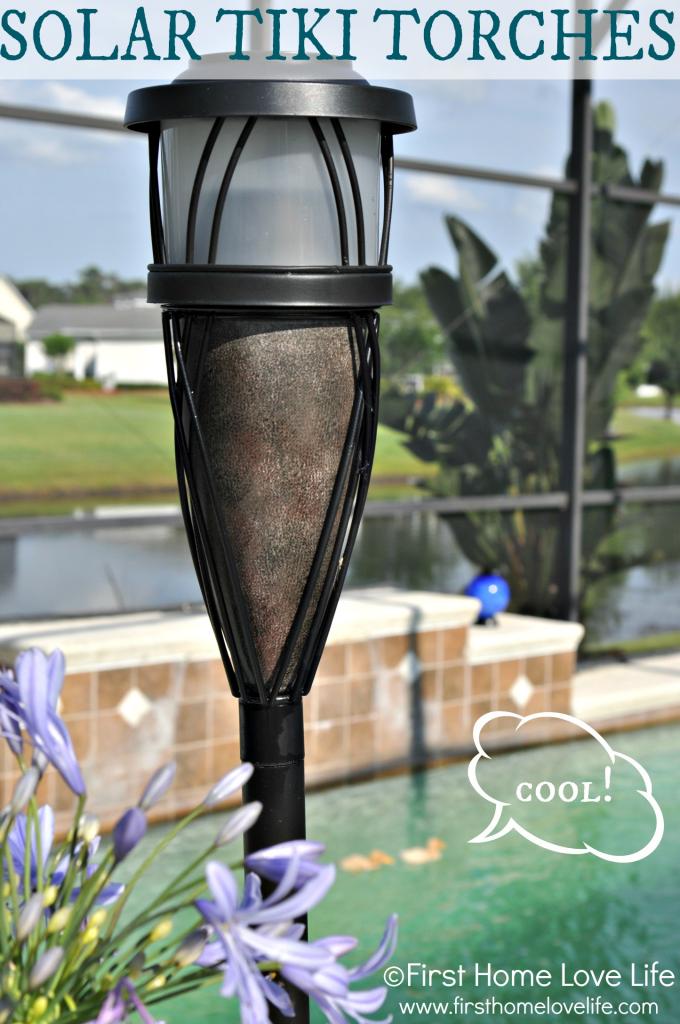 Yes, I'm aware that there are two baby ducks in our pool *sigh* Don't ask…
There are so many beautiful designs to choose from but these two blue glass torches are probably my favorite. The LED light feature in these casts a gorgeous, and vibrant blue color, and by pressing a button you can have it change from blue, to teal, to purple over and over. I took a short video of these in action on my Vine App Acct, so if you would like to see them, you can there.
Oh and something I realized while placing these super cool solar and flame torches around my pool patio…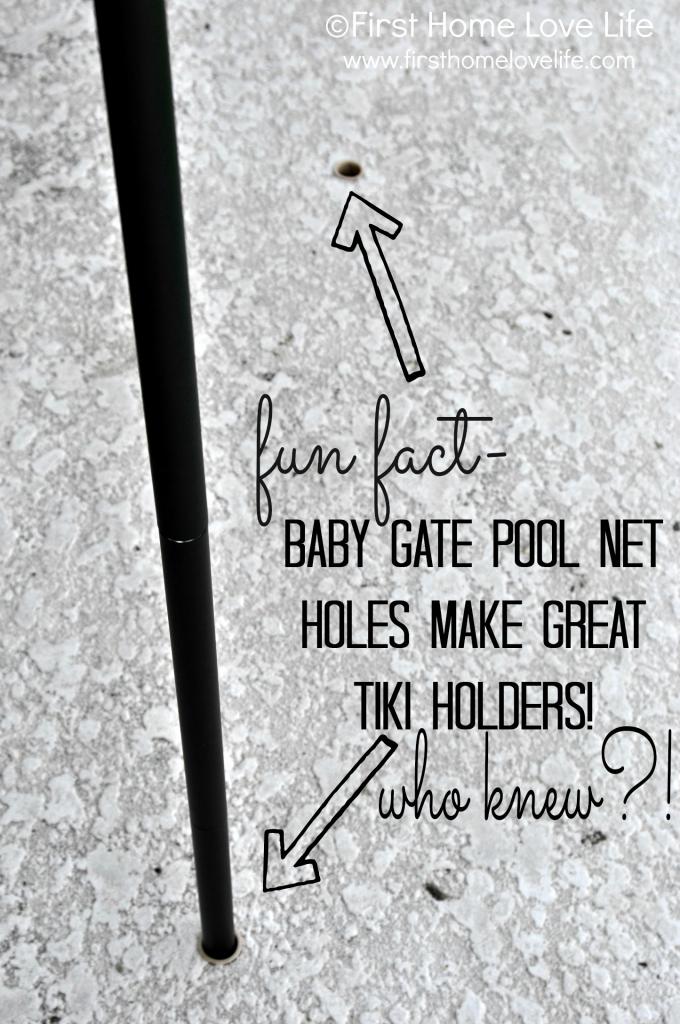 I knew those holes would come in handy again at some point!
If you'd like to learn more about the TIKI Brand and their products, you can follow TIKI Brand on Facebook. You can also find all the products I've mentioned at Wal-Mart, Target, or by logging on to tikibrand.com.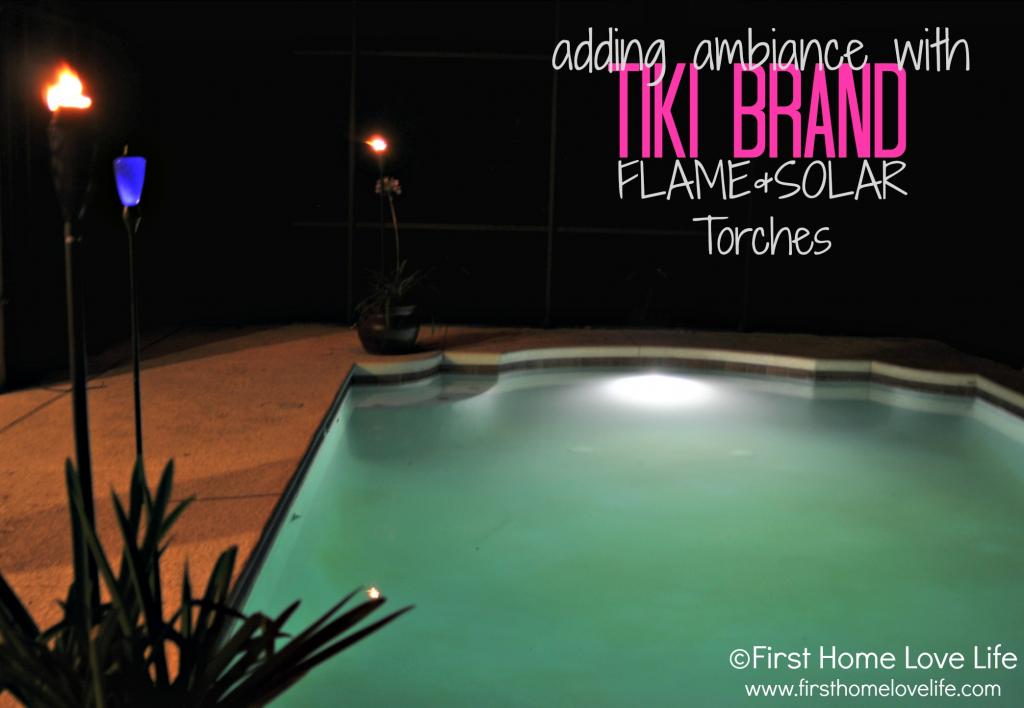 Are you a fan of using torches to add ambiance in your yard? What do you love most about TIKI Brand products? I'd love to hear either in the comments below, or on my Facebook or Twitter page.
XO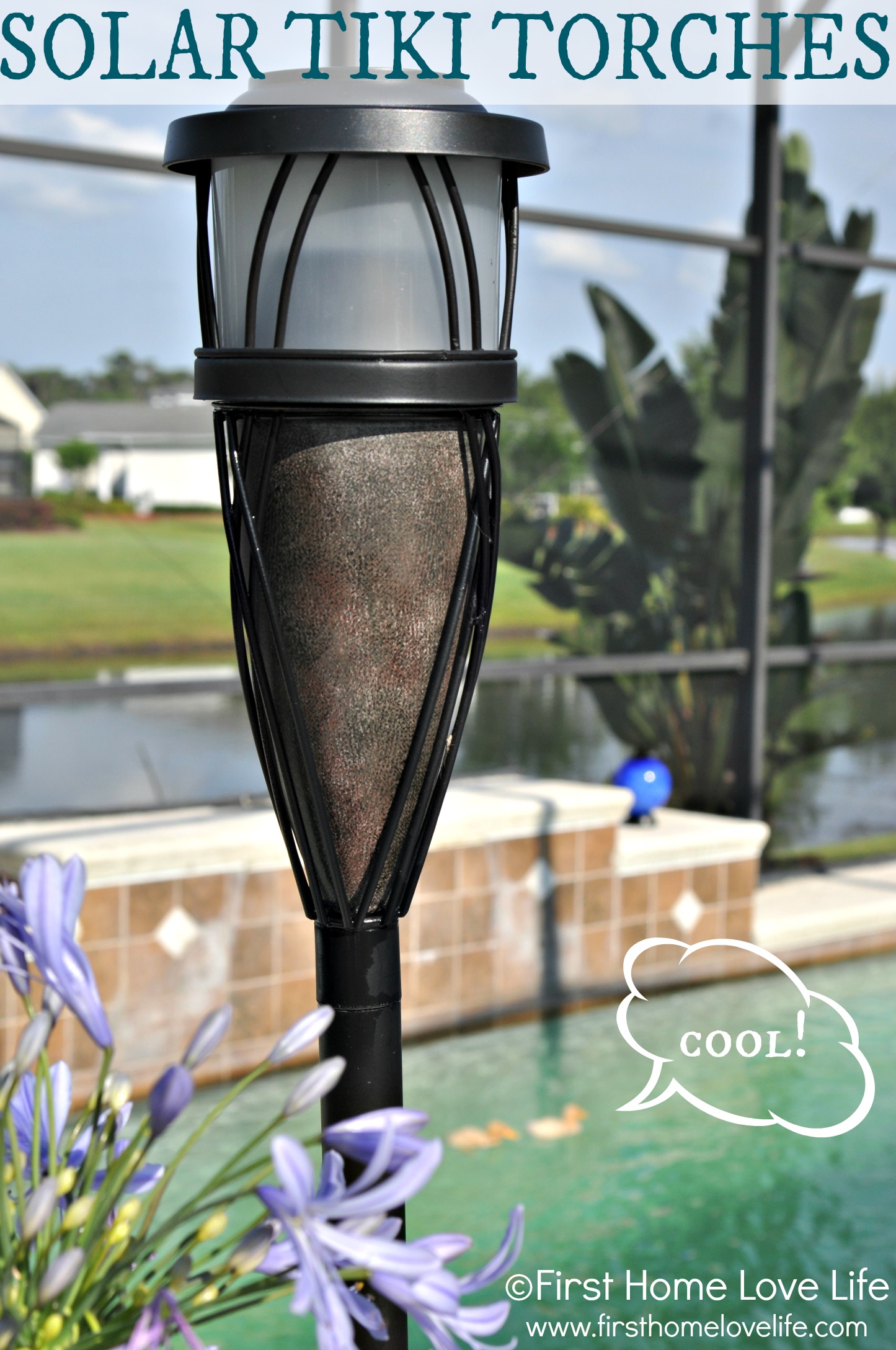 Comments
comments