Hey friends! Today I thought I'd share what I use on our black labs to keep them smelling fresh, and make their coats super shiny and soft. Funny thing is I get a lot of questions and comments about Bentley in particular in regard to how I get his coat so shiny. Short answer…I bathe him. Seems simple enough right? 🙂 Long answer…In the 2 1/2 years we've had him I've changed his food a few times due to skin allergies and finally found the one that doesn't make him flaky and itchy (or shed a lot) and I've been making homemade dog shampoo.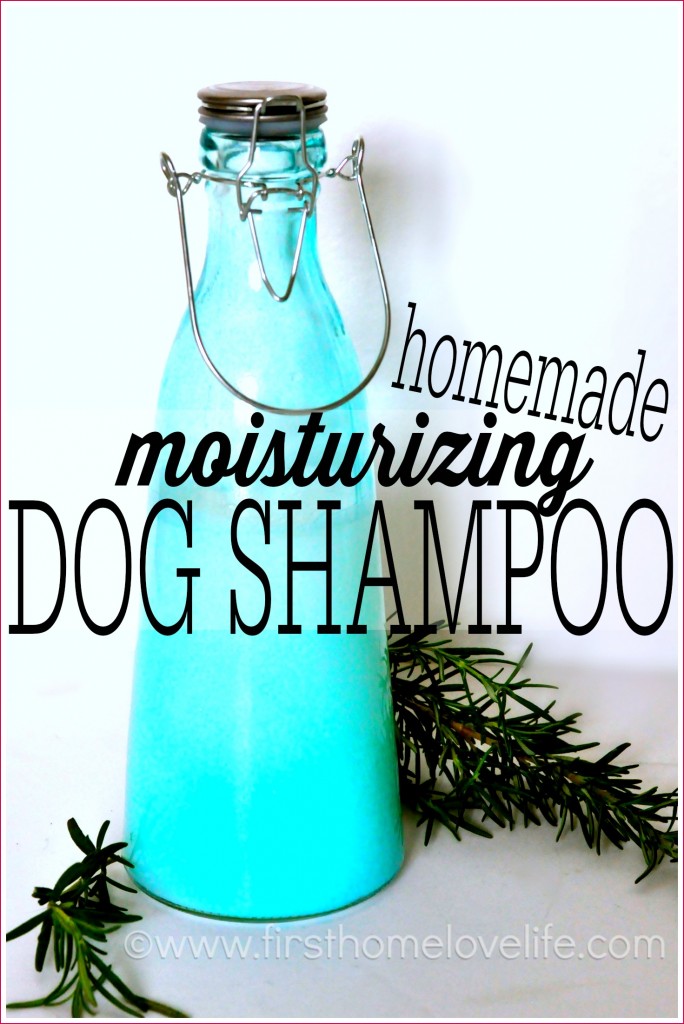 If you're new here! Here's our lab babies…Bentley (the bigger one) Porshia (the pup).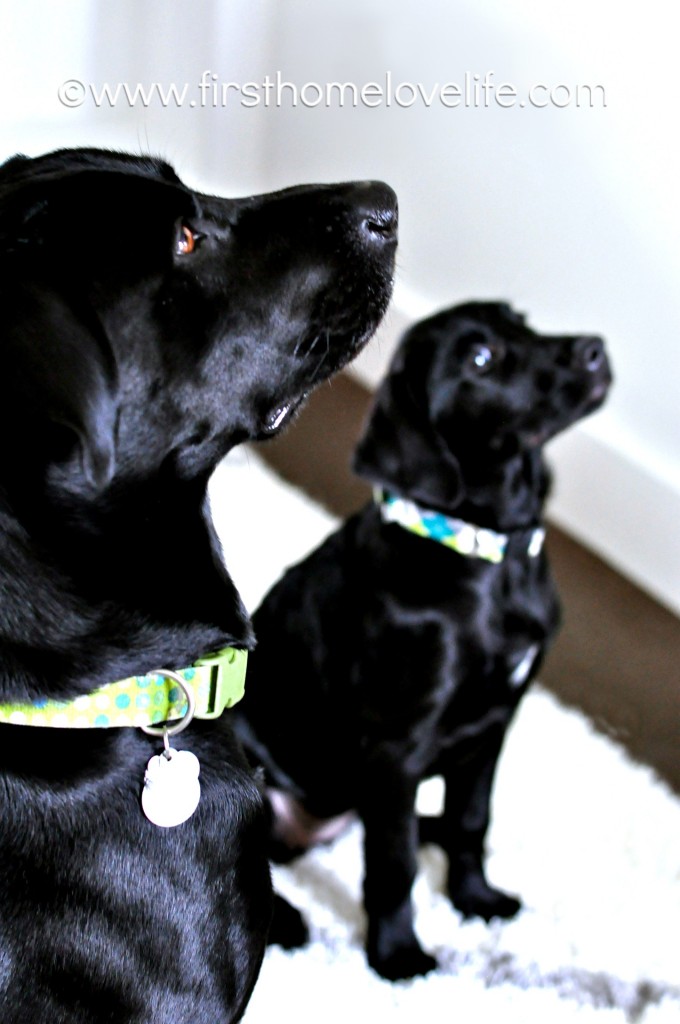 I've noticed a big change in Portia's coat too once we brought her home and started feeding her a different food and bathing her the way we do Bentley, so I definitely think good dietary and grooming habits play a HUGE part in how your pet's coat is.
Here's how I make our dog shampoo…
First I boil about 3 cups of water on the stove and drop a rosemary stem in to steep. Remove the water from the heat and let it cool down to a tiny bit warmer than room temperature.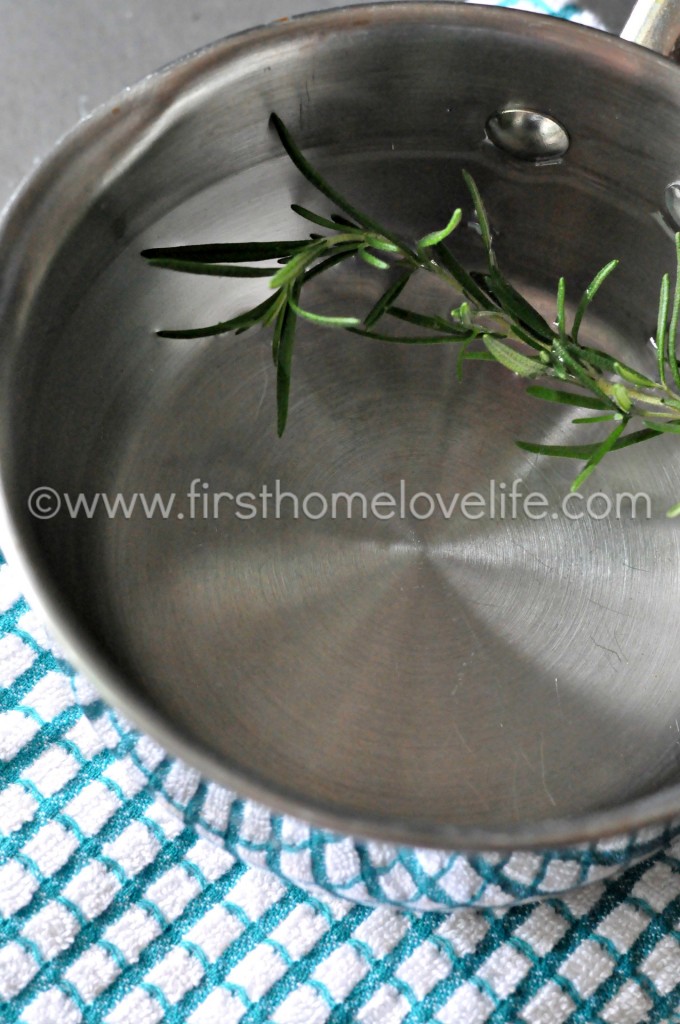 I'm essentially making rosemary water here. The main reason I do this is because rosemary has super moisturizing qualities which is especially great for dogs that tend to have dander issues. Bentley used to have really heavy dander, but it seems to have gotten under control since I started making this shampoo vs. buying ready made. I can't say that this is 100% the reason why, but I definitely think its played a part in healing his itchiness. 🙂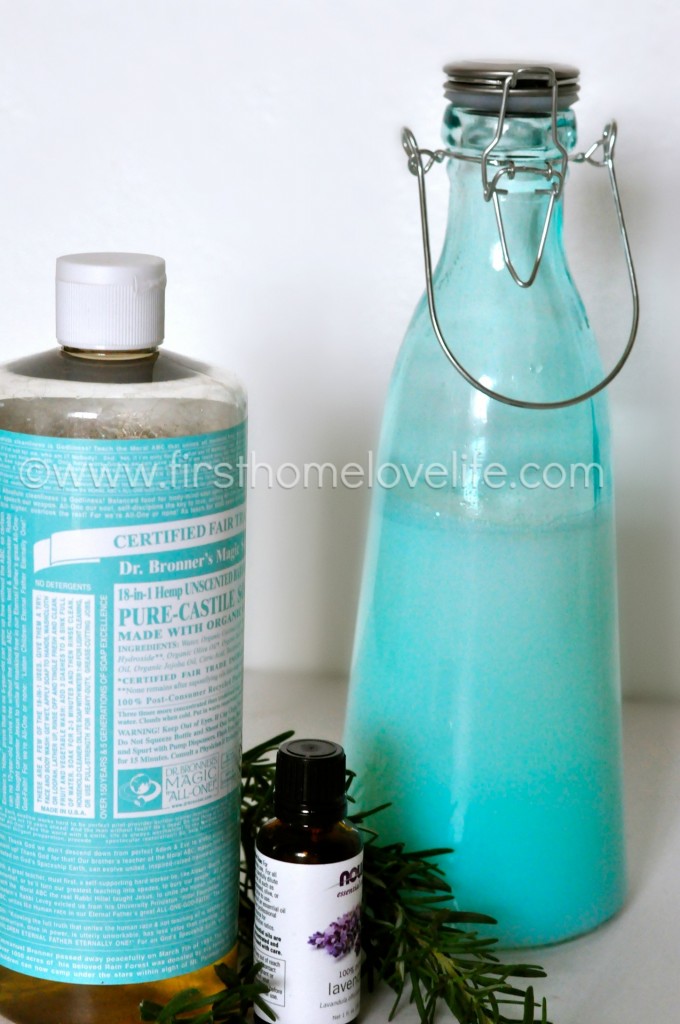 Once the water is cooled, remove the rosemary stem and pour the liquid into a bottle. I use a glass bottle with an airtight seal. Then add a heaping tablespoon of Organic Extra Virgin Coconut Oil
(also moisturizing), 5 tablespoons of
Dr. Bronner's Baby-mild Liquid Soap
, and 3-4 drops of
Lavender Essential Oil
. Close the lid tightly and give it a good shake until everything is combined.
(links for easy shopping are affiliate links)
*update 4/22/14* I've heard from a few people stating that it's making their dog "greasy." Yes, if you are not familiar with using coconut oil topically it does make the hair/fur a little on the greasy side until it gets fully absorbed into the fur and skin. For smaller dogs, or dogs with longer and thinner hair try a smaller amount than what I am recommending above since my measurements are what I do for my black labs. You may need to play around with the amounts until you find the right mix since there are so many different size/breed dogs it's impossible for me to give you an exact personal measurement! Hope that helps!
It should have the look and consistency of thick milk or a light cream.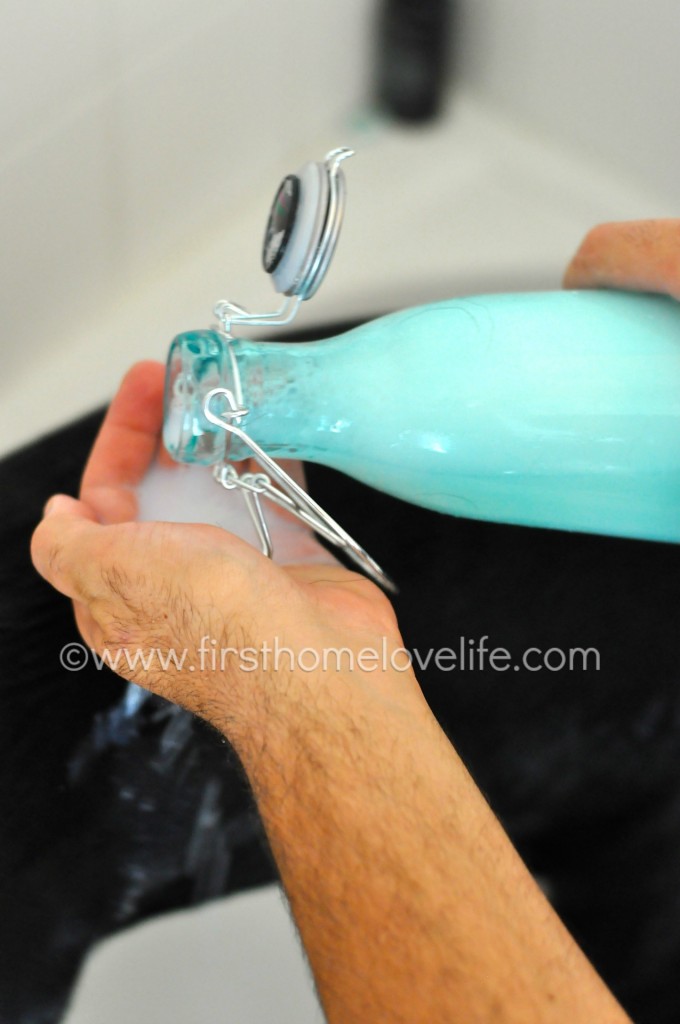 Labs are known to have wiry coats…I'm not saying this shampoo is a miracle worker, but honestly…My dogs feel like velvet. I think its because of all the extra moisturizing ingredients I put in there. Another thing…my dogs don't stink. Even if they've been outside running around for hours they come in just smelling like the outdoors. I've never had a dirty, stinky dog issue with them since switching to this, but I did when I was using over the counter dog shampoos…Interesting, right?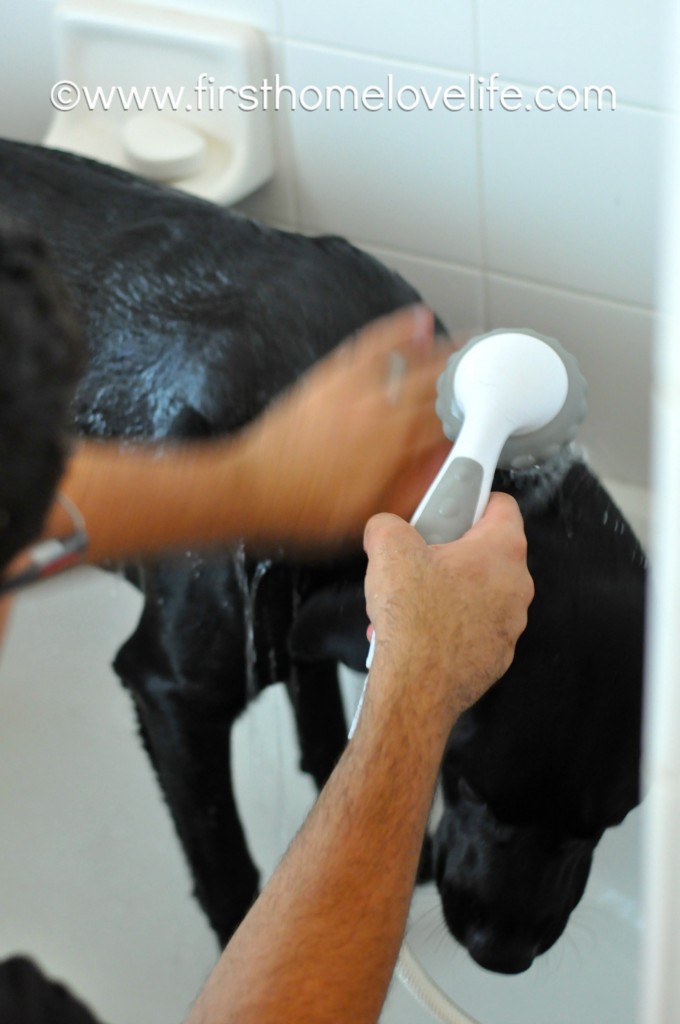 We give our dogs a bath about twice a month. In the summertime more, if they've been in the pool I wash them as soon as they get out. I've heard people say that you're not supposed to bathe them much because it strips the oil in their fur. I asked my own vet and she said that whatever I'm doing, just keep doing it because they look great. So maybe ask your vet what is the right amount for yours. Each dog is unique 🙂
I hope you found this post helpful! I'd love to hear about your own dogs and how you bathe them 🙂
Talk to you soon friends, take care!
XO
Comments
comments