This is a sponsored post written by me on behalf of Riondo Prosecco. All opinions are 100% mine.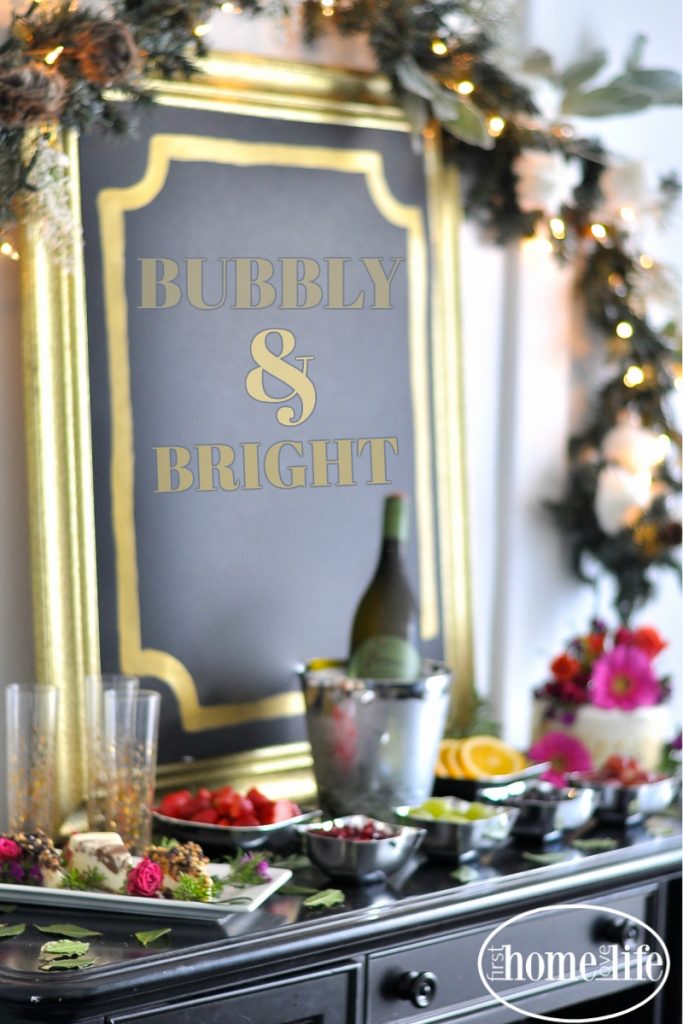 You guys.
Hi!
Man, have I missed being here and sharing life with you all, but this past year had some pretty monumental life changing things happen and I had to take some time to focus on that.
For those of you who don't know me or maybe you're new around here, or maybe this is the first time you've ever been here, then hello! Welcome!
Can I get you a beverage? 🙂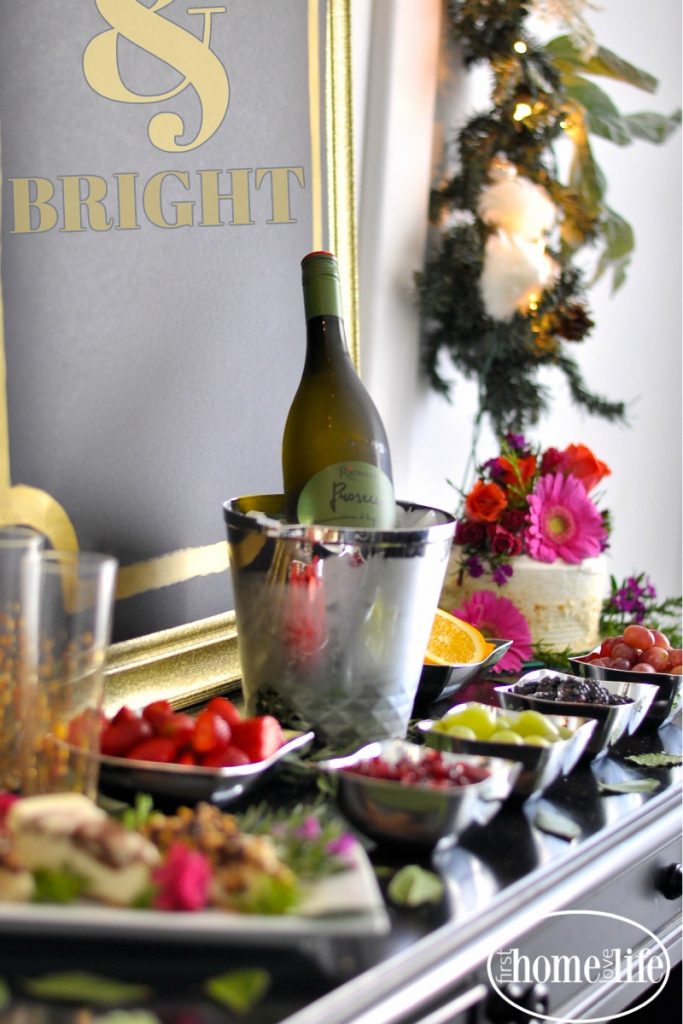 I decided this year to go back to school, which in itself was a big deal, but what I decided to go for was even bigger.
I just recently finished school for massage therapy and it was one of the most incredible experiences of my life. It pushed me to use parts of my brain that have been in hibernation for years and years, and it showed me that I really could do anything I put my mind to.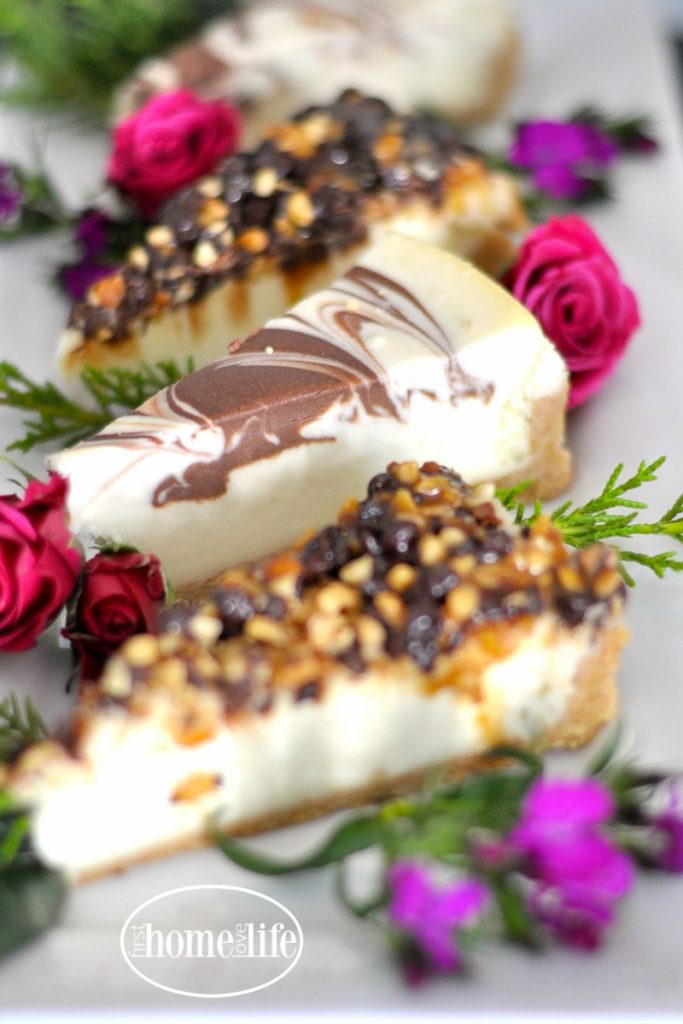 So we're celebrating, today! Not only because I finished the program, but because this is the beginning of another career that I'm truly passionate about and I cannot wait to launch my new business early next year.
I'll still be here, of course, and I'll be back to a much more consistent schedule after the holidays. I just really wanted to take a little time off first to enjoy the company of my friends, and have some fun with holiday festivities now that I don't have to worry about studying for final exams and working scheduled clinic shifts.
And there's no better way to relax, than with a little bubbly. 🙂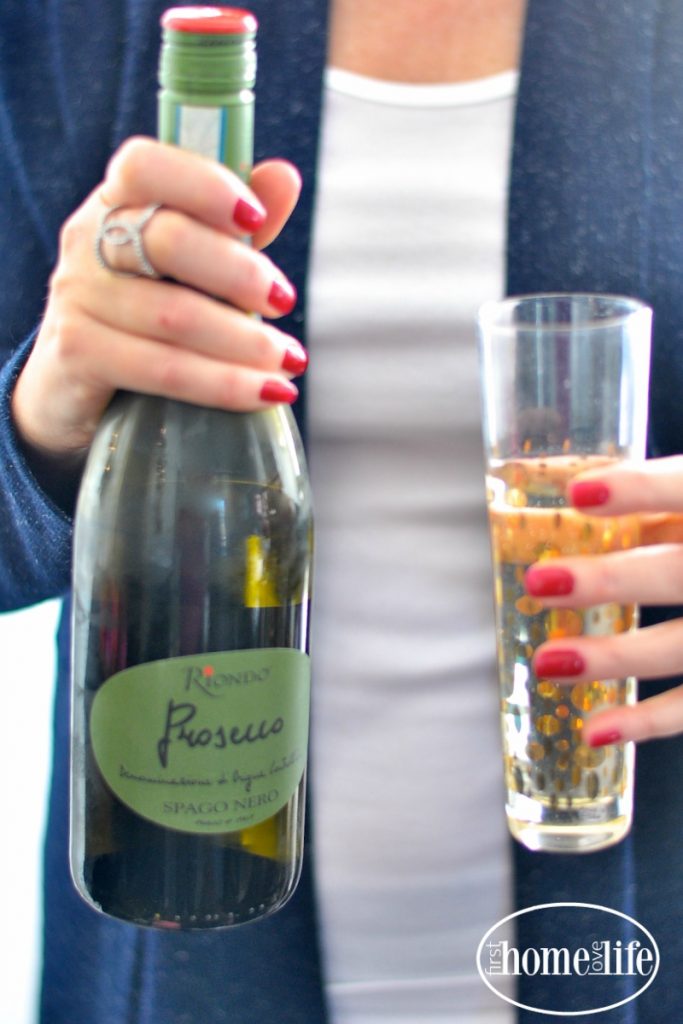 If you know me well, then you know how much I love Prosecco, and Riondo is one of my favs! I think people associate Prosecco and Champagne with holidays and special occasions, but I love it any day of the year! 🙂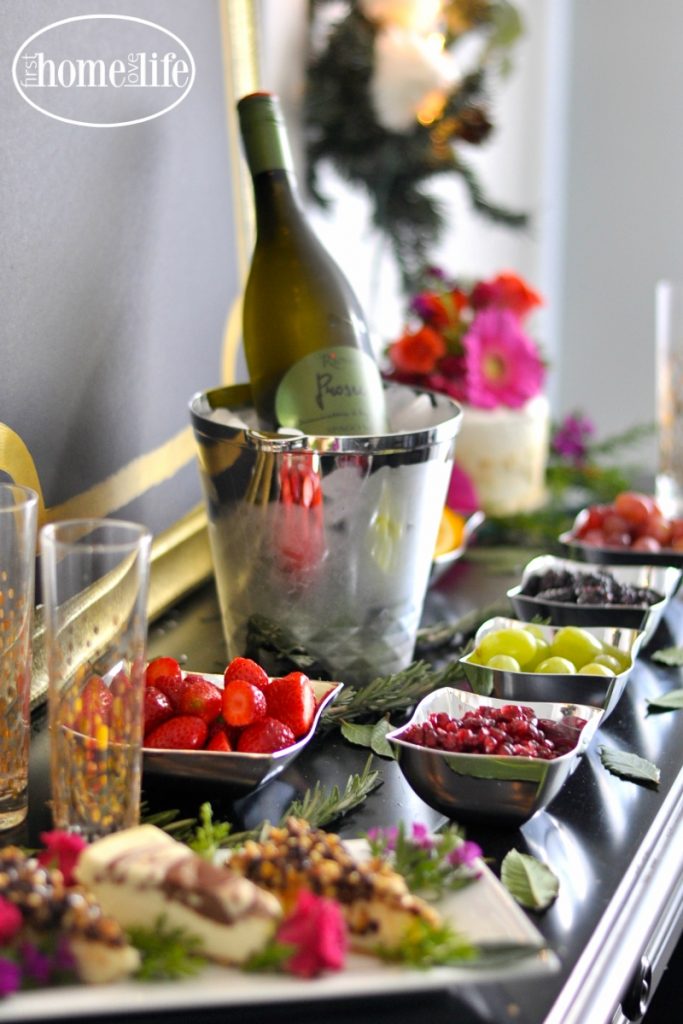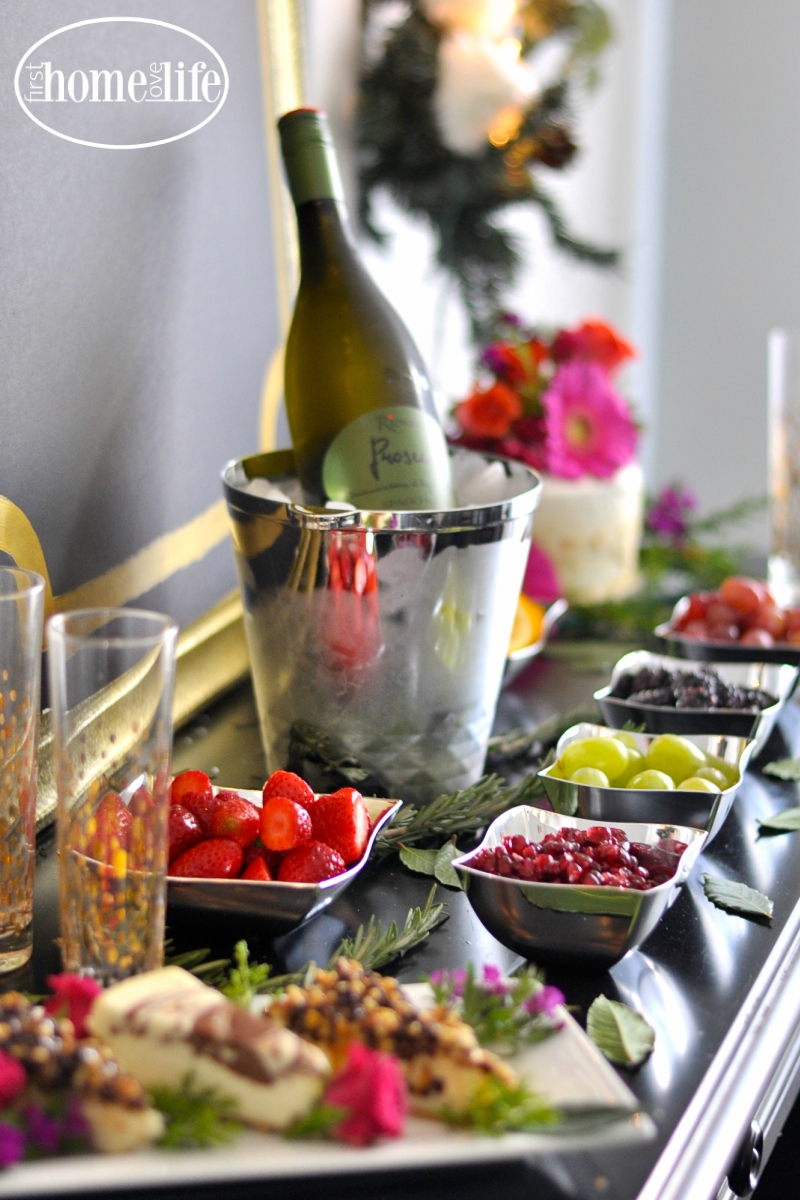 Since we are knee deep into the holiday entertaining season though, I thought it would be fun to get some girlfriends to come over for a little celebratory "Chrissi has her life back" shin dig. 🙂
So I decided to make a little bubbly bar by laying out some sweet treats decorated with fresh flowers, along with an assortment of fruit and herbs to complement one of my favorite beverages, and it was the perfect easy holiday spread.
You can find lots of ways to make Riondo Prosecco Cocktails, but a sprig of rosemary with fresh berries in a tall glass of fizzy chilled Prosecco is perfection for me!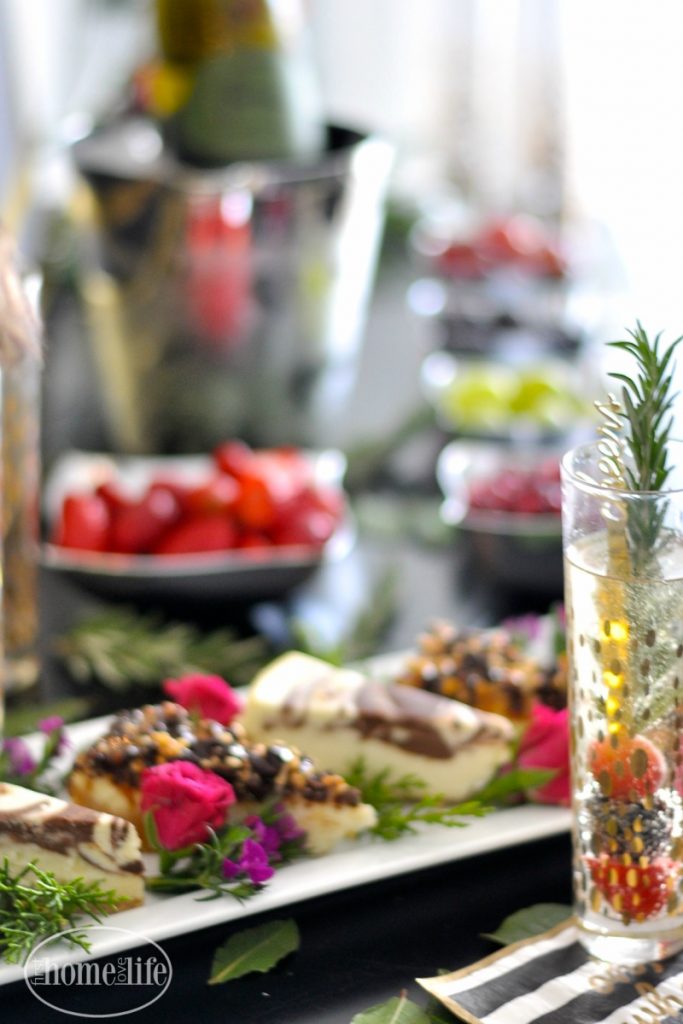 An impromptu get together with great friends, lots of bubbly Riondo Prosecco to go around, and some delicious cakes and pastries…sign me up for this every week! 😉
I'm a big fan of easy entertaining. Especially this time of year. Less work, more celebrating and enjoying yourself. I'm all about that!
I'd love to know what you guys have been up to or what you're planning to do for the holidays. Will a little bubbly be involved? I sure hope so! 🙂
Talk to you soon, friends. Take care! XO
Comments
comments