My husband always laughs at me when I post recipes on my blog, because in all honesty I go into a trance like state when I'm cooking. I just pick up stuff, give it a sniff and if it smells like it will go good I throw it in. I need to get better at writing these recipes down so I don't forget what I did, but this crock pot marinara is so easy to make it's almost impossible to mess up and will make your house smell incredible all day long while it's cooking!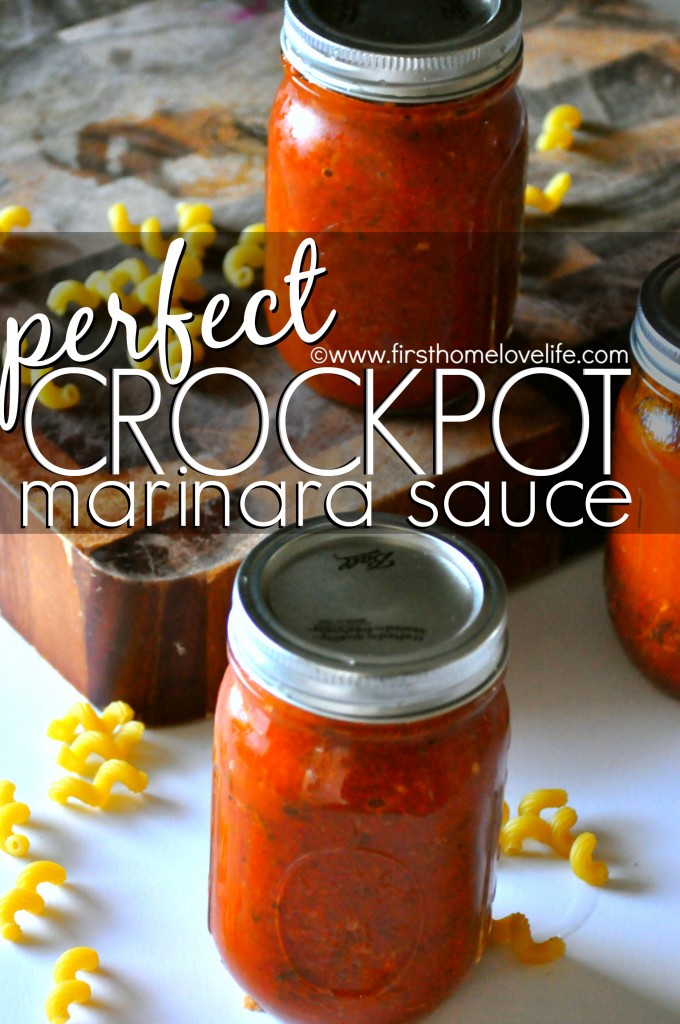 The beautiful thing about this sauce it's the "base" to so many other variations so when I make it, I make a ton and freeze most for a later date. You can turn it into a spicy arrabbiata by adding a good amount of red pepper flakes, a meat sauce by adding ground meat of your choice, a pink sauce by adding a splash of cream and grated cheese, or do what I do and throw some meatballs and sausage into it while it's cooking for a super delicious and hearty meal!
Here's what you'll need…
a crockpot 🙂
olive oil
3-4 good sized garlic cloves (chopped)
1 medium-large yellow onion (chopped)
1 28oz. can of whole plum tomatoes
1 28oz. can of crushed tomatoes
1/2 cup of red wine (choose something you like to drink or omit this and just add 1/2 cup water)
splash of balsamic vinegar (about a tablespoon)
pinch of raw sugar or sweetener of your choice (about a tablespoon)
1 teaspoon of garlic salt
1 tablespoon of dried italian herbs
1/2 teaspoon of red pepper flakes
salt and pepper
fresh italian flat leaf parsley (about 1/4 cup-chopped)
**Optional** 10 slices of pepperoni finely diced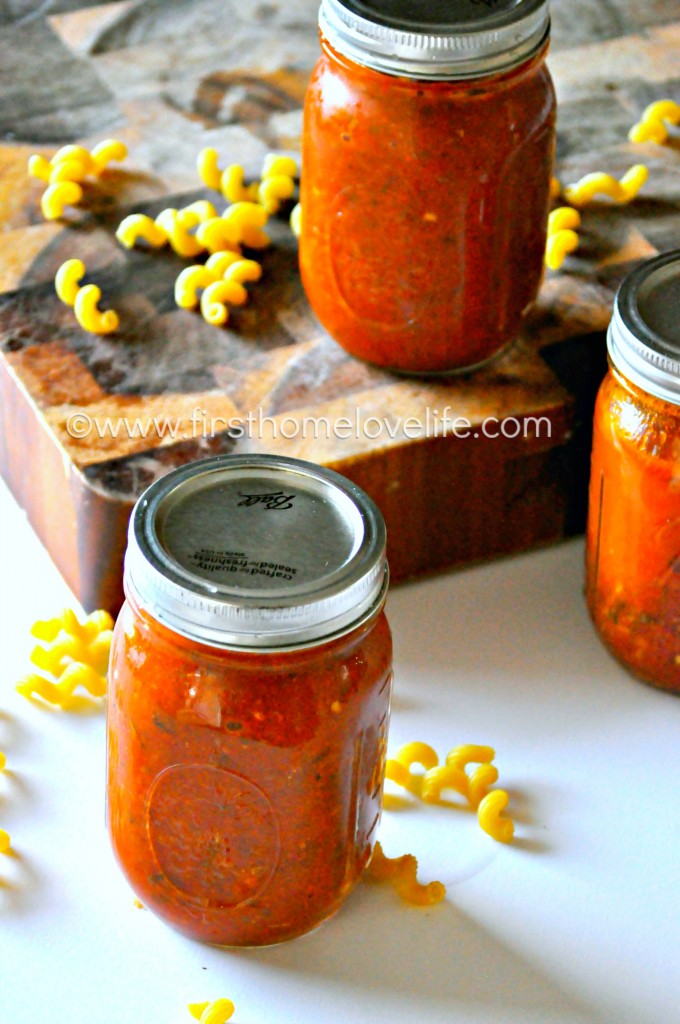 TWO STEPS….don't blink…
In a sauté pan on the stove sweat your chopped onion and garlic in olive oil until they begin to get tender. (If you are adding meatballs and sausage to this in the crockpot, you also will want to brown those in the sauté pan on each side. Don't worry about cooking them through, they'll finish in the crockpot.)
Now dump everything into your crock pot, cover and cook of medium heat for 6-8 hours.
Tada!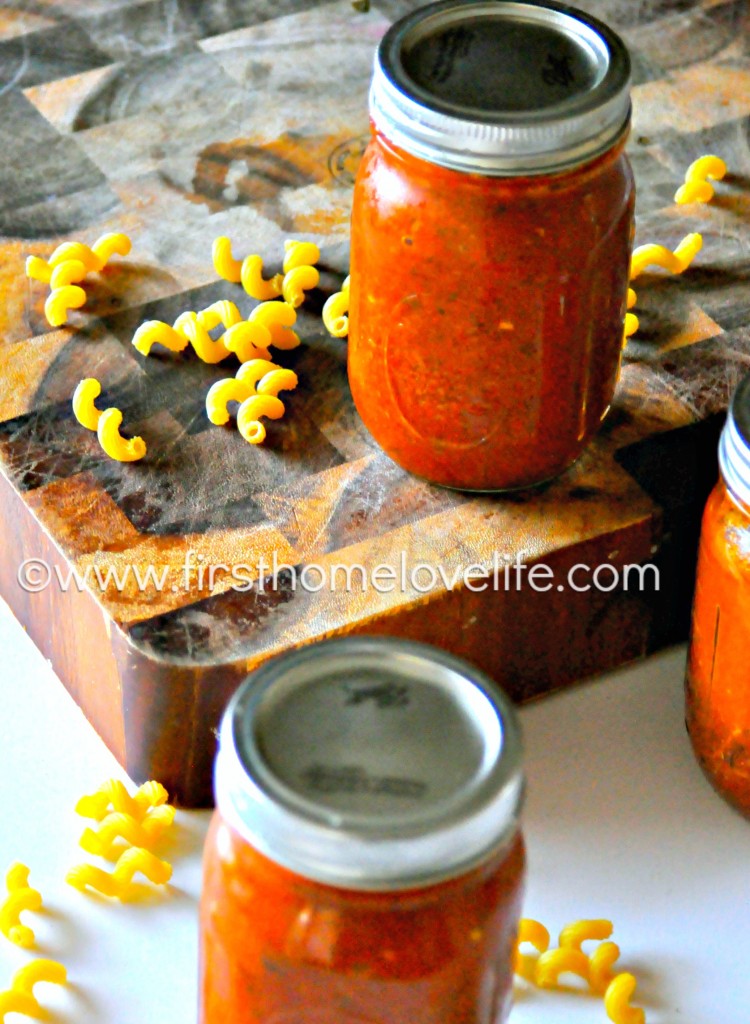 Now this recipe makes enough sauce for about 4-6 people depending on how saucy you like your spaghetti, but like I said above I usually make a ton! So feel free to double, triple, quadruple the recipe if you like! It will still turn out absolutely perfect every time!
Talk to you soon friends, take care!
XO
Comments
comments