I'm a big believer in simple crafts that can be done in a short amount of time, and for not a lot of money. This gold-glitter pinecone and acorn wreath is perfect for fall and can take you well into the holiday season…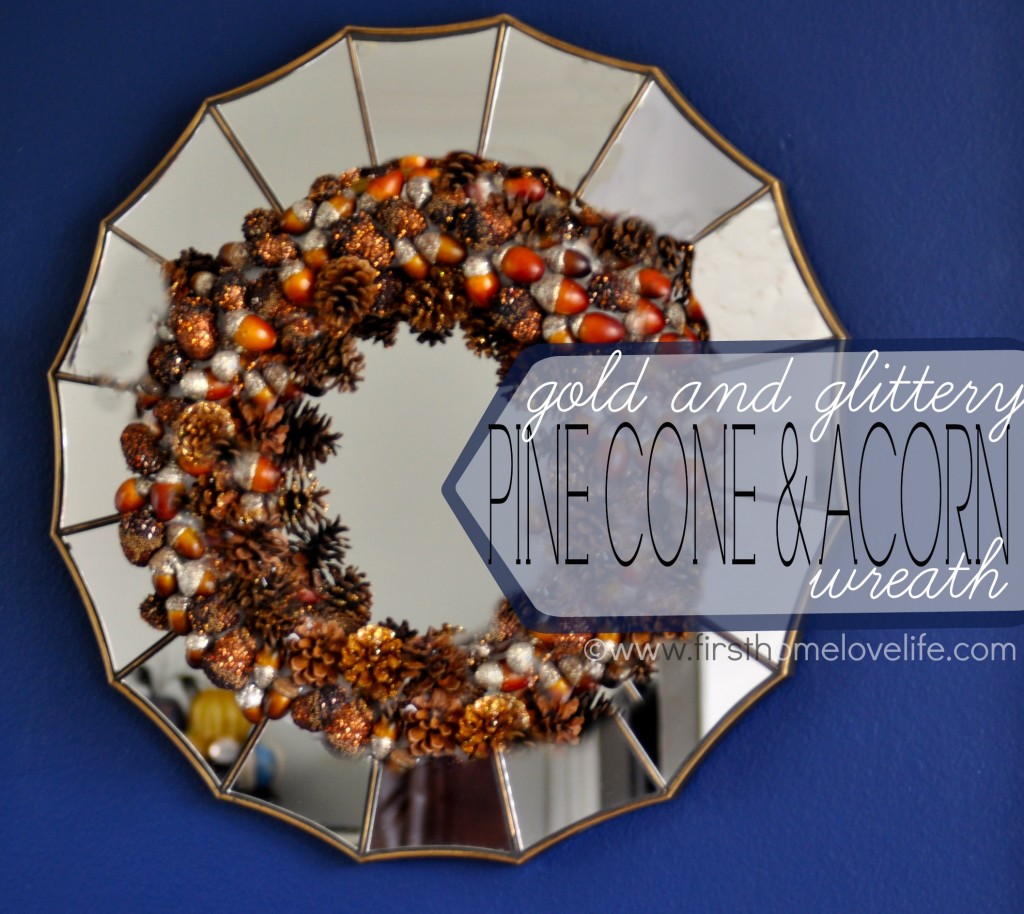 I had originally wanted to buy plain acorns and pinecones and glitter them myself, but couldn't find any! If you are lucky enough to have them scattered on the ground then go out and start harvesting, but if you're not as lucky then these pre-boxed, and already glittered ones from Walmart will be your best friend!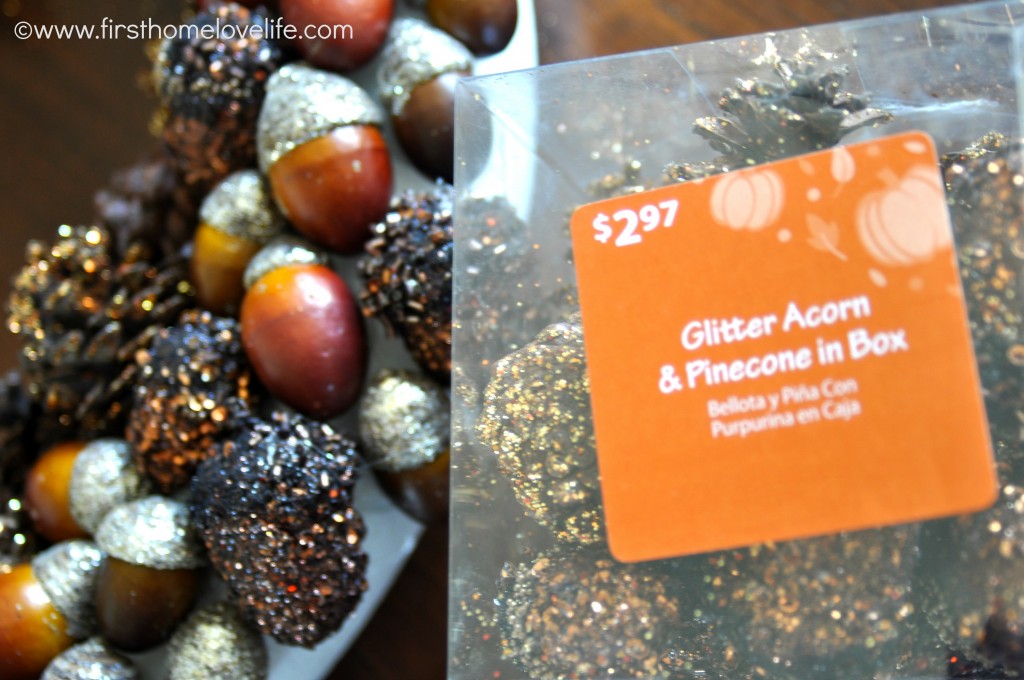 I used a white styrofoam wreath form as my base, and in hindsight I wish I had painted it brown or gold to blend in a little better. It still turned out great, even though in some places you can see a little white popping out, it's not terribly noticeable.
I needed almost 7 boxes to completely cover my 12" wreath form, and just used hot glue to attach everything securely.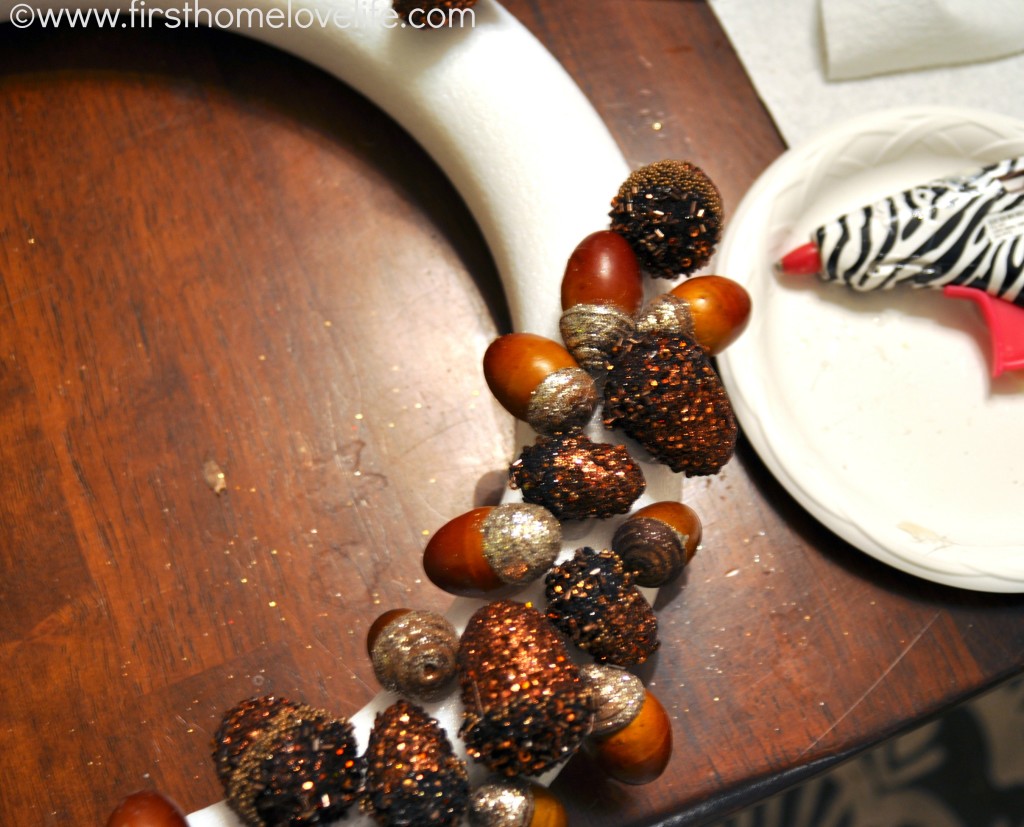 See the white popping through? No worries…This was just the first layer. I went back around again and did a second layer of acorn and small pinecones to try and fill in the bigger gaps. But if you'd like to do this at home then I would definitely recommend painting the form, or even wrapping in fabric or ribbon just so it's easier for you.
I really loved the way it turned out, and it was relatively inexpensive compared to similar wreaths sold at retail.
1 wreath form- $4.99
7 boxes of glittered acorns and pinecones- $2.97/box= $20.79
hot glue gun, and glue sticks (already have on hand=FREE)
The wreath cost me under $30 to make versus $50-$100+ to buy, and will last me for hopefully many years to come!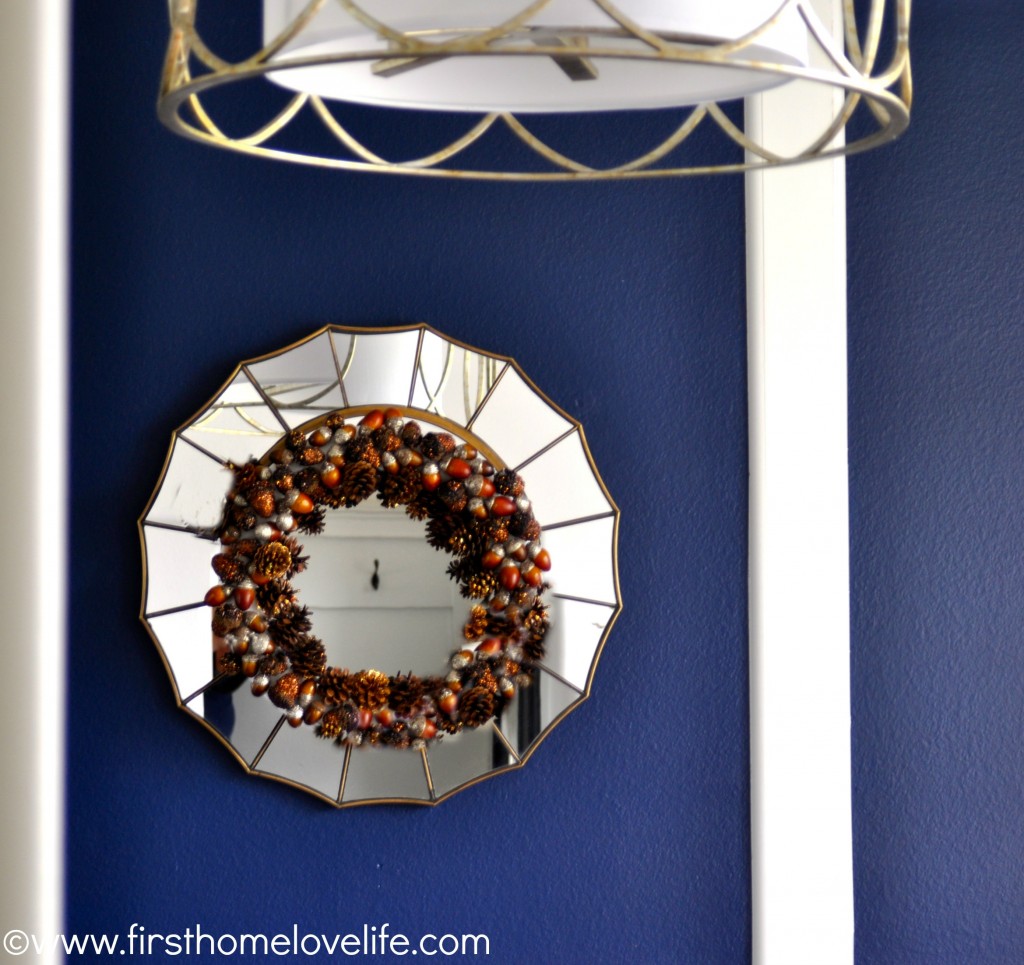 Have you made a wreath for fall or do you prefer to buy them already made? I'd love to hear about it either in the comments below or on my Facebook page.
Talk to you soon guys, take care!
XO
Comments
comments