It's been a little over a month since we've been back in school. My daughter started Kindergarten this year and I'll admit that I was less than prepared when it came to setting up a designated spot for her to do her homework…Frankly, I was completely shocked to see the workload a Kindergartener came home with…
I don't even remember having homework until I was in like 3rd-4th grade!
So I knew I had to get a handle on the organization at home before it completely overwhelmed me.
I waited until the first week she started bringing home homework and papers to really get a feel for what she needed so I wouldn't overspend on unnecessary items, and after using this system for about 2 weeks now I know its working great so I feel comfortable sharing with you! 🙂
Originally, I thought I would use one of those plastic containers that I use for my closet pharmacies, but realized I didn't need 3 drawers for supplies and that still didn't have a space to house her workbooks and folders. So I went to Staples and found these…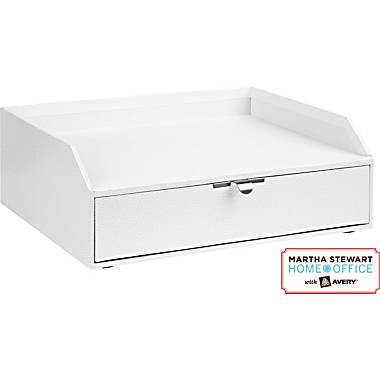 For under $20 I thought it would be perfectly functional along with being an attractive option since my plan was to have this left out on my kitchen counter where my daughter usually does her homework.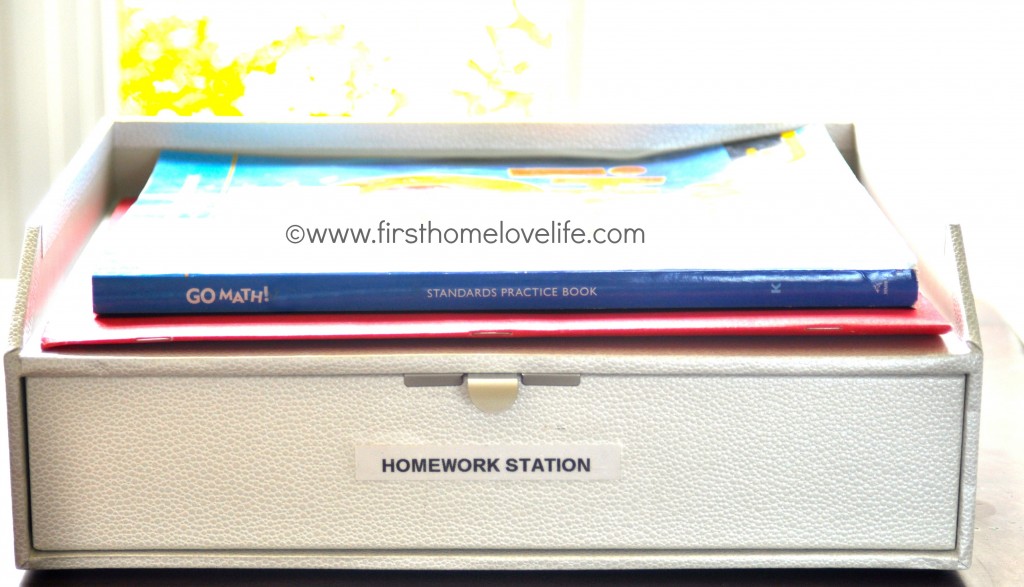 I love how the top has raised sides to easily and neatly corral her books and folders, yet still keep them easily accessible for her.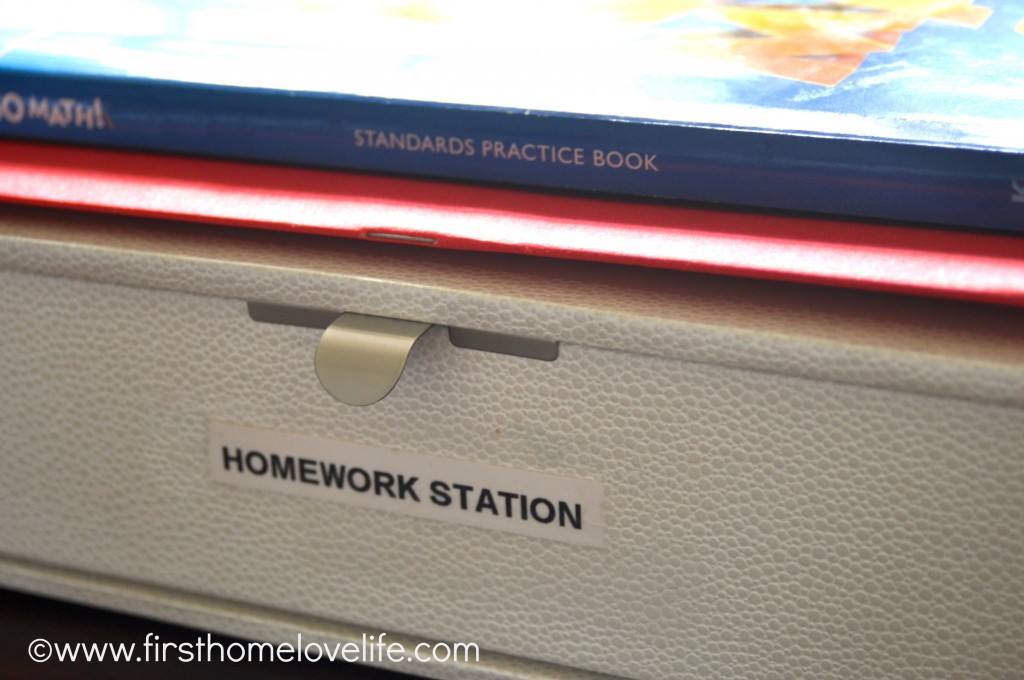 The one drawer is deep enough and the perfect size for storing all of the supplies she needs to complete her homework. Here's a look inside…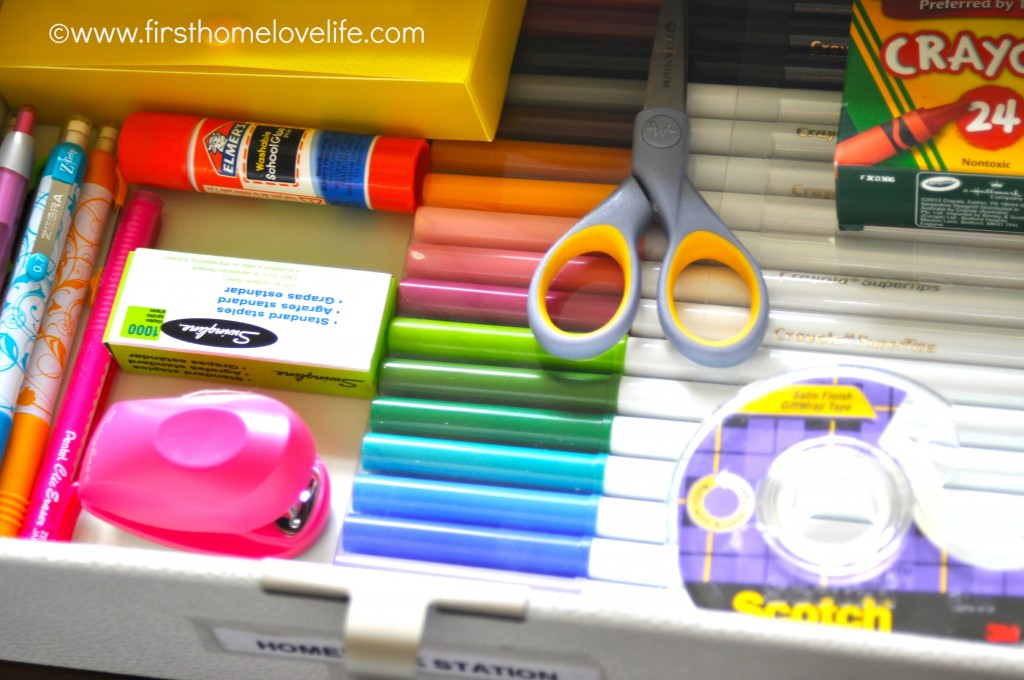 Supply List-
mechanical pencils
pens
extra erasers
mini stapler
extra staples
glue stick
colorful markers
tape
scissors
box of crayons
index cards
index card filer
Now everything is right there, and easily accessible for her to complete her homework when she gets home from school.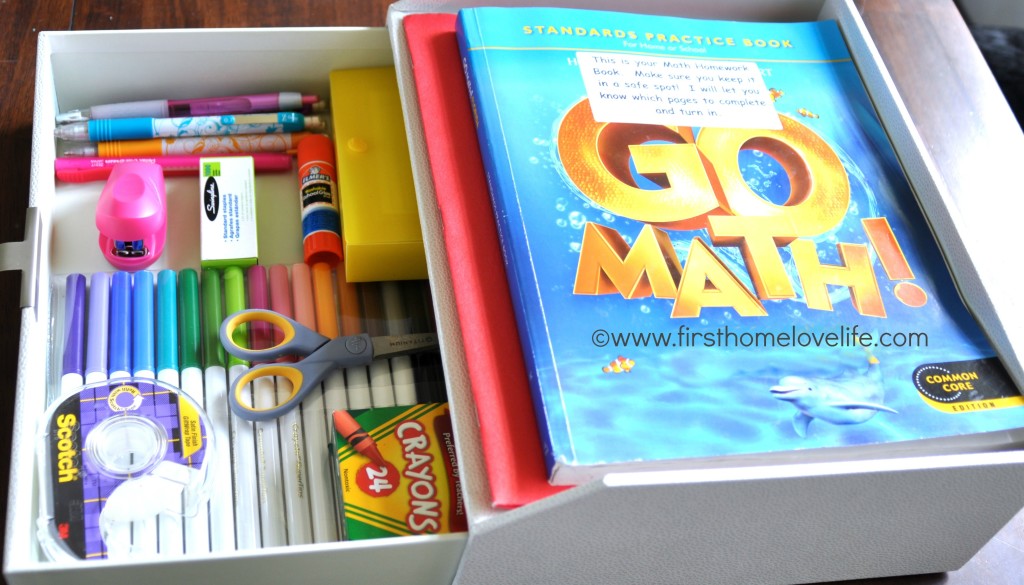 And even though it mainly stays out on the corner of our kitchen counter, it's completely portable just in case she wants to switch locations someday.
Have you created a homework station or caddy for you kids yet? It's never too late to get organized!
I'd love to hear what you do to make homework go a bit more smoothly either by leaving a comment below or on my Facebook page!
Talk to you soon guys, take care.
XO
Comments
comments