What's better than a super quick and versatile meal? A super quick meal that only requires five main ingredients, that's what! My honey balsamic chicken and peppers is the perfect week night meal that can be whipped up in less than 20 minutes, and can be served over pretty much any starch you can think of!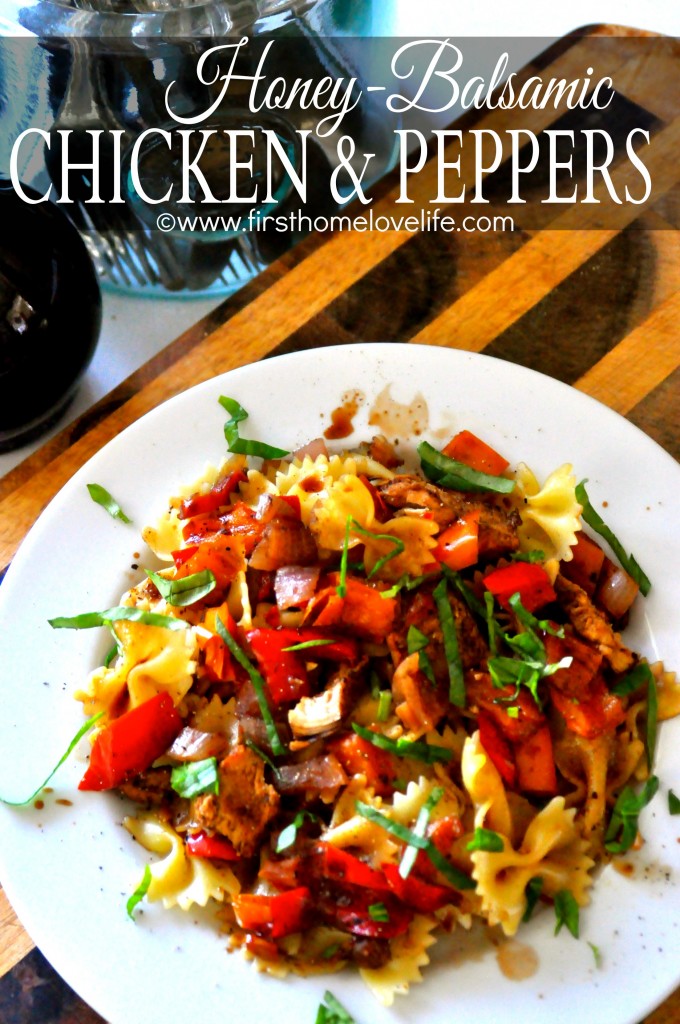 Honey Balsamic chicken and peppers is a meal we eat so often in our house because I normally have almost everything in my pantry and fridge. It's super quick to throw together on a weeknight yet could easily be served at a dinner party! You don't have to spend tons of money to make a delicious meal…Simple ingredients, simple recipe…BIG, HUGE FLAVOR…
Here's the 5 main ingredients you'll need…
2 chicken boneless skinless chicken breasts
3 bell peppers, any color
1 red onion
1/2 cup honey
1/2 cup balsamic vinegar
and then the staples you already have…
olive oil
salt and pepper
whatever other seasonings you'd like to throw in there
and a starch of your choice- potatoes, pasta, egg noodles, rice…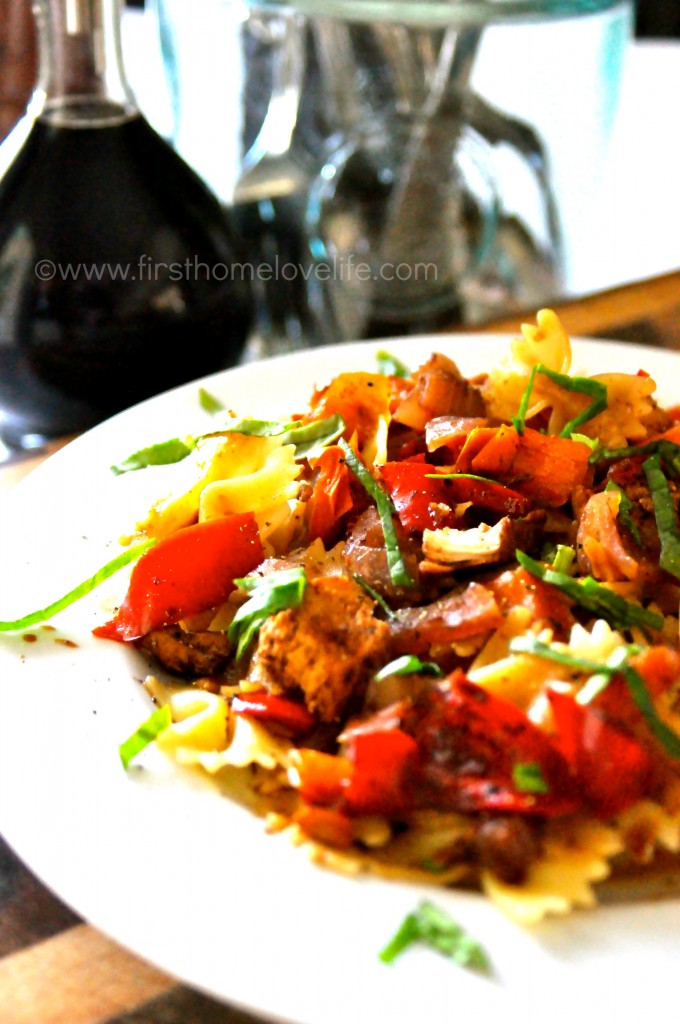 Start off by seasoning your chicken breasts with salt and pepper and any other seasoning you'd like. I use my homemade chicken blend.
Heat up a large skillet and drizzle olive oil in the pan, once hot, add your chicken breasts and let cook through.
While chicken is cooking, dice up your onions and peppers into bite site pieces or strips if you prefer
When the chicken is fully cooked, remove from pan, and add the peppers and onions…lower heat as well to medium-low
Let the chicken sit for about 5 minutes while your veggies are cooking, add your balsamic vinegar and honey to the pan.
When the chicken has rested, dice it up and add it back into the pan and finish cooking until the sauce reduces and thickens up
Spoon the chicken and peppers over your desired starch and serve hot!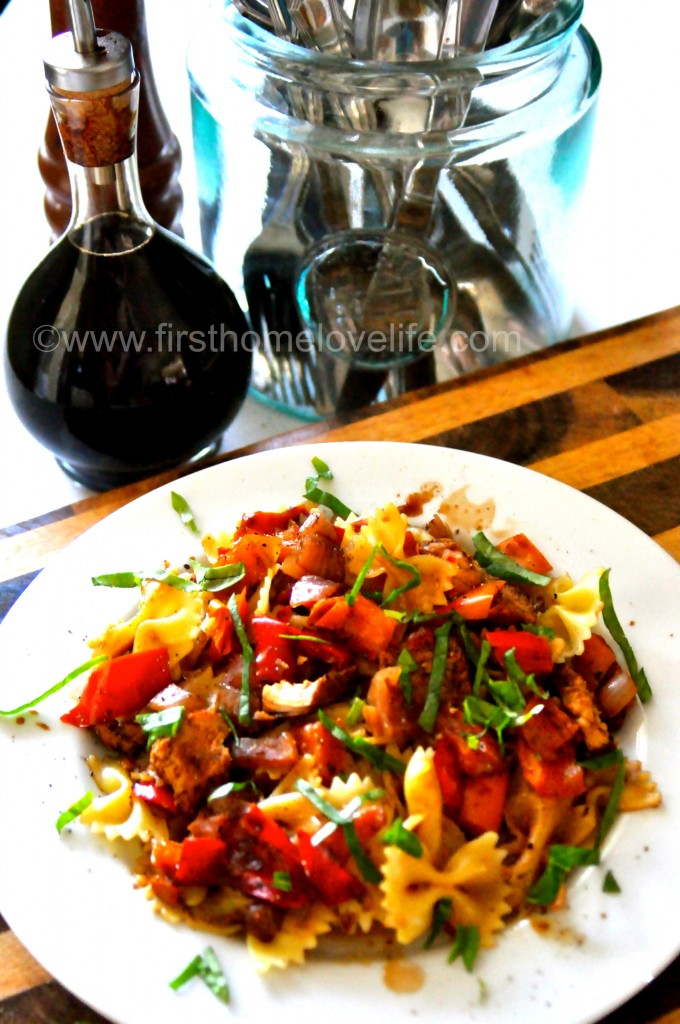 So delicious! SO EASY! Your family will be asking you to honey balsamic chicken and peppers over and over again! I hope you love this recipe as much as we do! For more delicious dinner ideas check out my other recipes while you're here!
Talk to you soon friends, take care!
XO
Comments
comments