Hi friends! My friend Dria is here today to show you how she made a super easy and BEAUTIFUL roller shade for her kitchen…this simple DIY is definitely on my to-do list, and the best part?! It doesn't require sewing!
Hi everyone! I'm Dria from Dio Home Improvements I'm over here today to share a super easy DIY project with you. I'm in the middle of a kitchen renovation (still have to finish the cabinets, back-splash and new counters) but I wanted to make my window look a little prettier then a standard shade. I purchased some fabric that I loved with the intention of making a faux roman shade (still need to do that) luckily I had enough of this fabric to make a fabric roller shade out of it as well as a faux roman shade. Since the faux roman shade will be stationary, I thought it would be perfect to have a matching roller shade that I can pull down at night! This project really can't get any easier!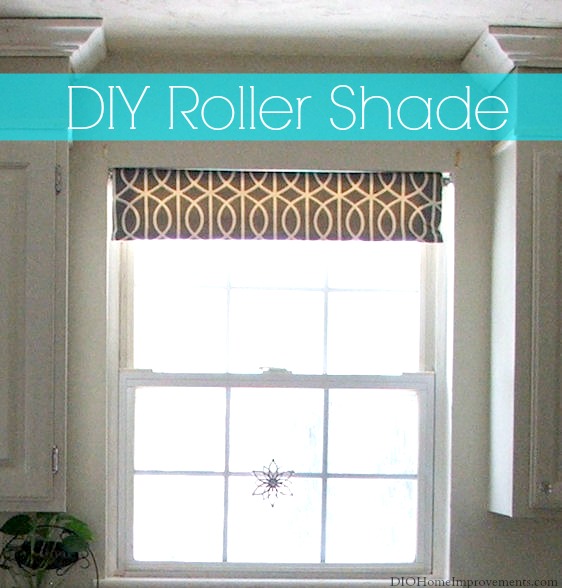 Materials / Supplies you will need:
Fabric adhesive
Fabric
Roller shade
Iron
Cardboard to protect your work surface
To start I chose to pull the shade off the roller and cut it down to the height I needed to cover the window then added a few inches to that height. I cut the shade. I pressed the fabric so it would be wrinkle free and laid it on the floor on top of some scrap pieces of cardboard. I positioned the shade on top of the fabric (the fabric should be right side down to the floor) as soon as the fabric was centered so the design wouldn't look crooked on the finished result, I used some 3M spray adhesive and sprayed the overhang of the fabric and turned the fabric over the back side of the shade. This stuff dries pretty fast I didn't even need to put anything on the edges to weigh it down. I let this dry for a few hours to be sure it was really dry. Then I sprayed the roller and attached the new fabric shade back to the roller! It's that simple!
This image shows the fabric facing up make sure your fabric is facing right side down.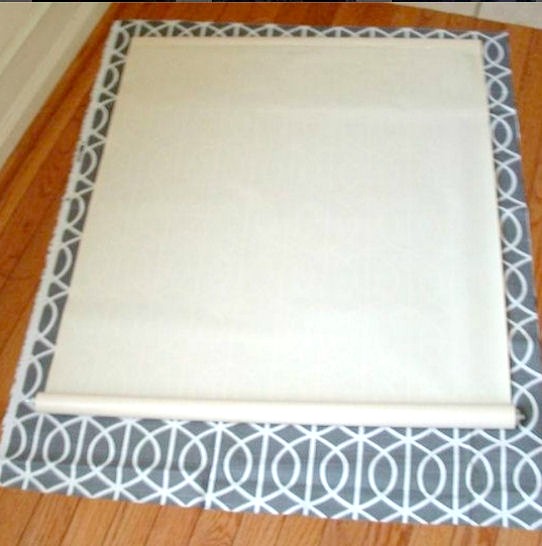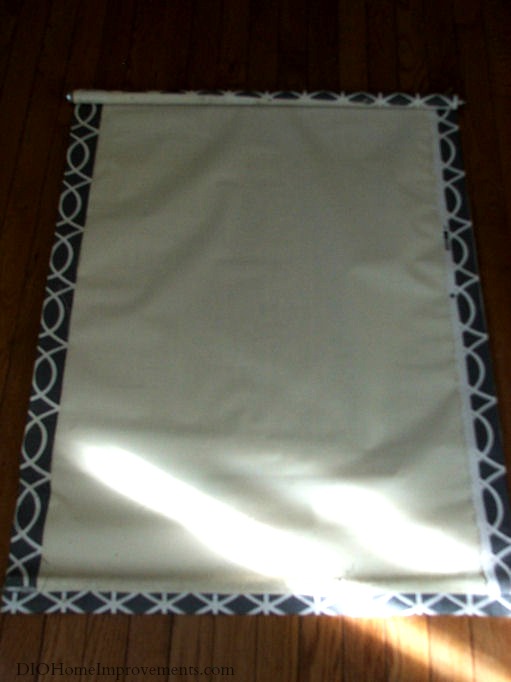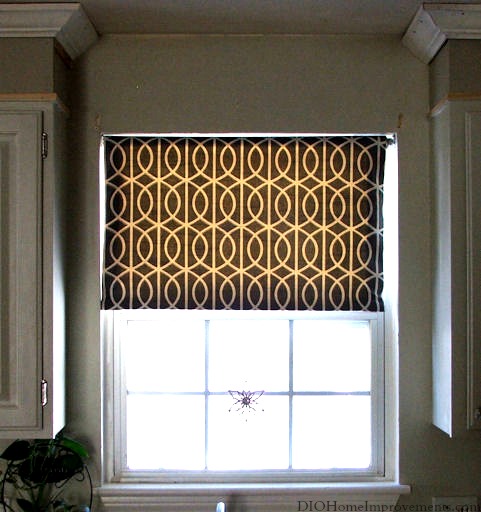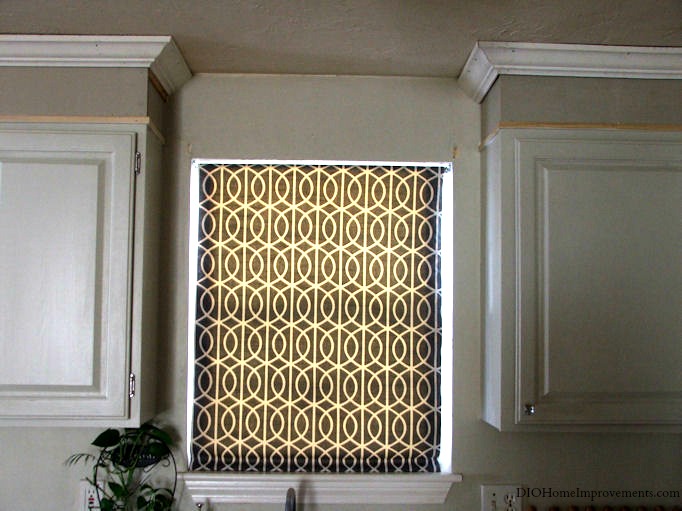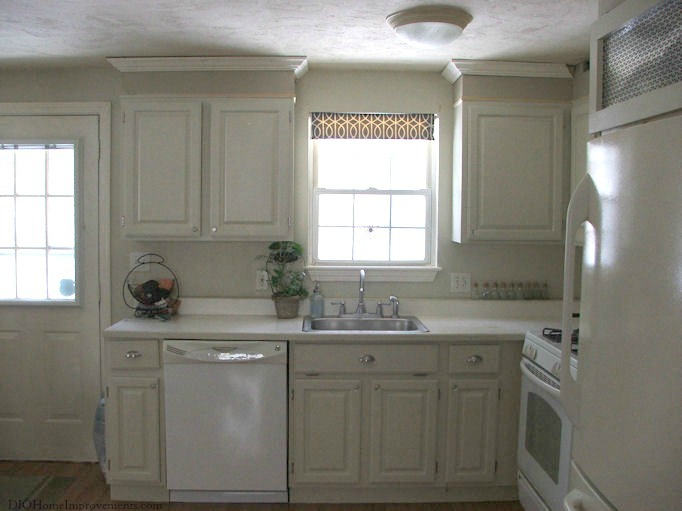 This project took me less then an hour to do and wasn't expensive, I already had the roller shade and I over bought in the amount of material so this was left over material! The thing I love about this is how custom you can really make your windows look by doing this. How fun would it be to change your shades our seasonally too! Thank you so much Christine, for letting me share this with you all today. Happy New Year!
Comments
comments