What happens when an extra cheesy lasagna lover marries a saucy baked ziti girl? They cross breed their favorites into an outstanding, and easy to make meal! This meaty baked ziti recipe is out of this world delicious, a great freezer/time saver meal, pretty easy on the budget, and could easily feed a small army! Enjoy…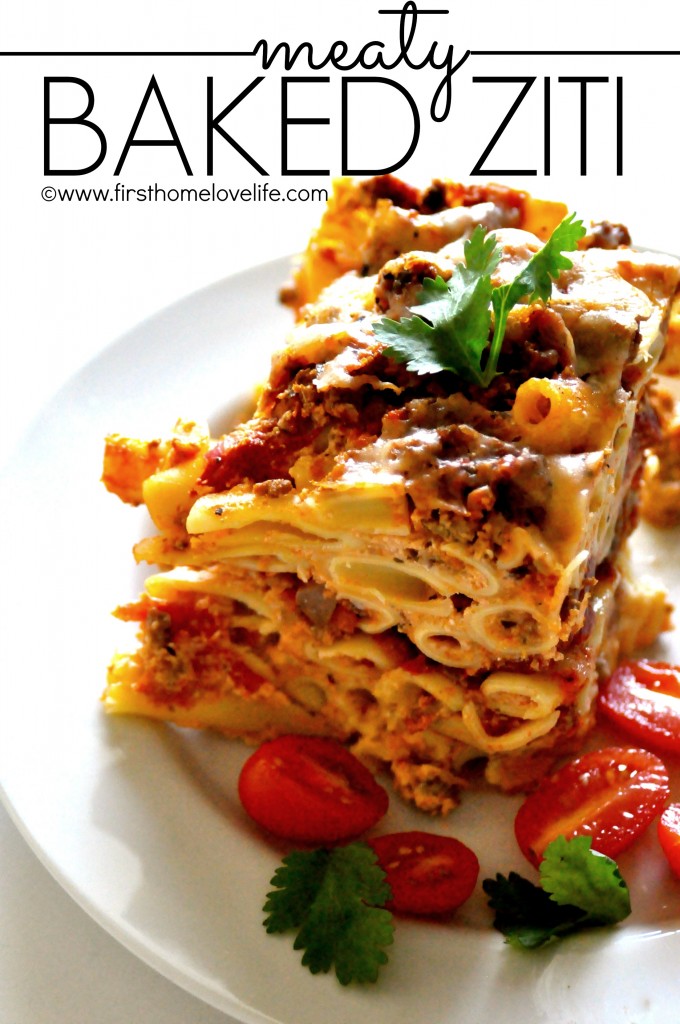 Here's what you'll need….
2 boxes ziti
1.5 lbs ground beef (or 1/2 ground beef 1/2 ground sausage, or substitute beef for turkey/chicken)
1 large container of Ricotta cheese
1 bag of "Italian mix" shredded cheese, if you can't find that just use Mozzerella
1/2 cup shaved parmesan
1 jar of your favorite tomato sauce
1 28oz. can of whole plum tomatoes with basil
2 medium yellow onions
4 carrots, peeled and shredded
4 cloves chopped garlic
1/2 teaspoon crushed red pepper
1 1/2 teaspoons dried italian herbs
1 tablespoon garlic salt
salt and pepper = (S&P)
Large lasagna pan/ baking dish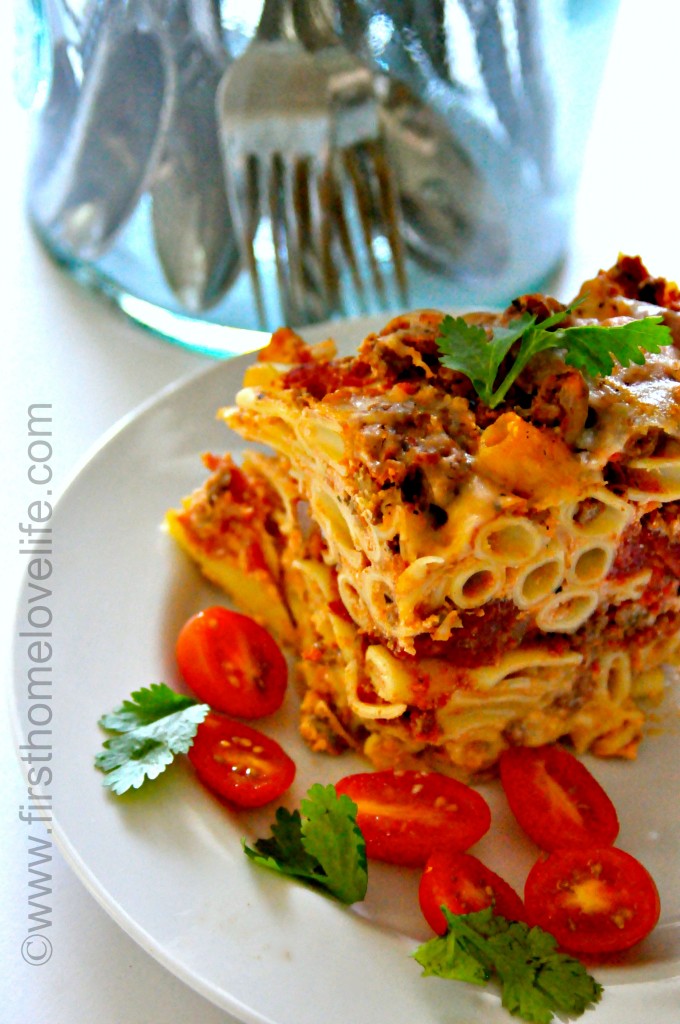 In a large pot get your water going for the ziti.
Chop onions, garlic, and shred carrots.
In a large saute pan or similar add a little bit of olive oil or butter on medium-high heat and add onions and carrots (S&P)
Sweat them down until they begin to soften, then add your ground meat, and chopped garlic (S&P)
Your water is probably boiling by now, salt the water and add your ziti. Cook it until it's soft but still has a bite and sticks to your teeth. It will keep cooking in the oven.
Once the meat is cooked through, add your canned tomatoes with juice and jar of sauce, and all of the dry spices (S&P)
Drain ziti and set aside, don't overcook, rinse with cold water if you have to stop the cooking process!
Let the meat sauce simmer on medium-low for 15-20 minutes, roughly break up the whole tomatoes while it's cooking
While the meat sauce is cooking, get out a large bowl and add your ricotta and 1/2 the bag of shredded Italian mix cheeses
Ladle about 1/3 of your meat sauce into the cheese bowl and stir everything together, set your oven to 350
Add pasta to mixture and toss together until well mixed
Now you're going to layer everything into your lasagna dish…pasta, sauce, shredded cheese, pasta sauce, shredded cheese
Top it off with 1/2 cup shaved parmesan, and put in in the oven uncovered for about 25-30 minutes until it is bubbling and melted.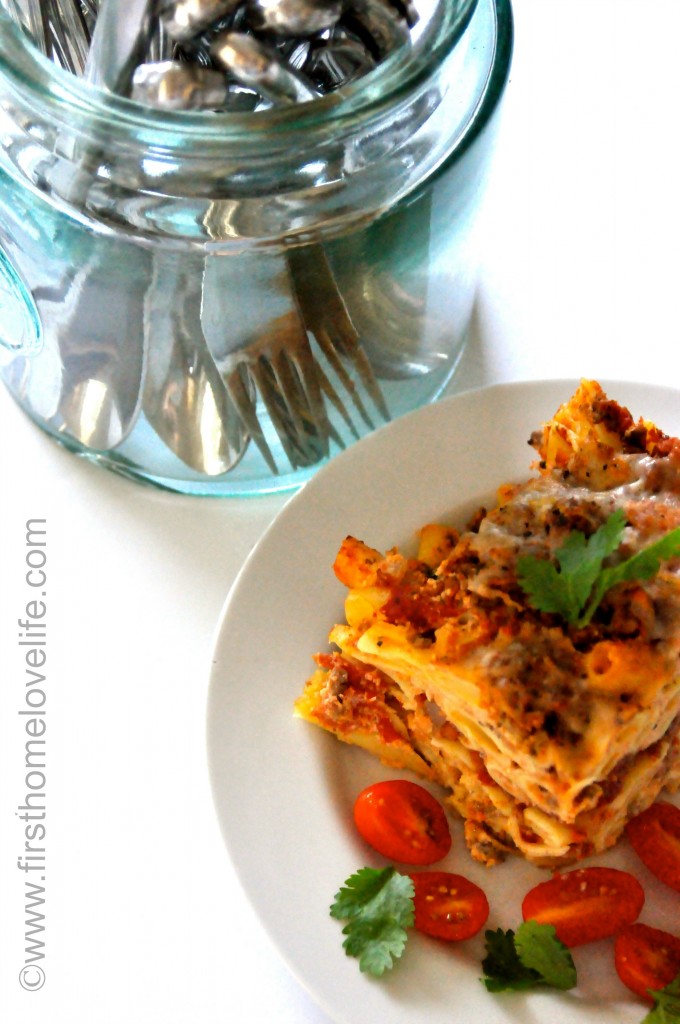 Low in calories? Umm. Not in a long shot. But this meaty baked ziti will be a family favorite almost instantly! It's great for parties, pot lucks, church events, and more and will never disappoint even the pickiest of eaters. 🙂
I hope you loved this recipe! Check out my others while you're here!
Talk to you soon friends, take care.
XO
Comments
comments