Is there anything better than a leftover turkey sandwich the day after Thanksgiving? I don't think so. I live for these leftovers! Okay…maybe I'm exaggerating a wee bit, but Thanksgiving leftovers are da bomb-biggity and you can't deny that! 😉
Today I wanted to show you how to make the most incredible, mouth watering-ly delicious turkey sandwich known to man! (still exaggerating) kind of…
Oh it's THE ULTIMATE, alright!
Here's what you'll need to make it…
***whoops! I wrote Gouda on the picture but it's actually smoked Gruyere! I blame it on the turkey coma…***
First, mix 2 tablespoons with about 1/2 cup of leftover cranberry relish, and spread it onto both sides of your bread.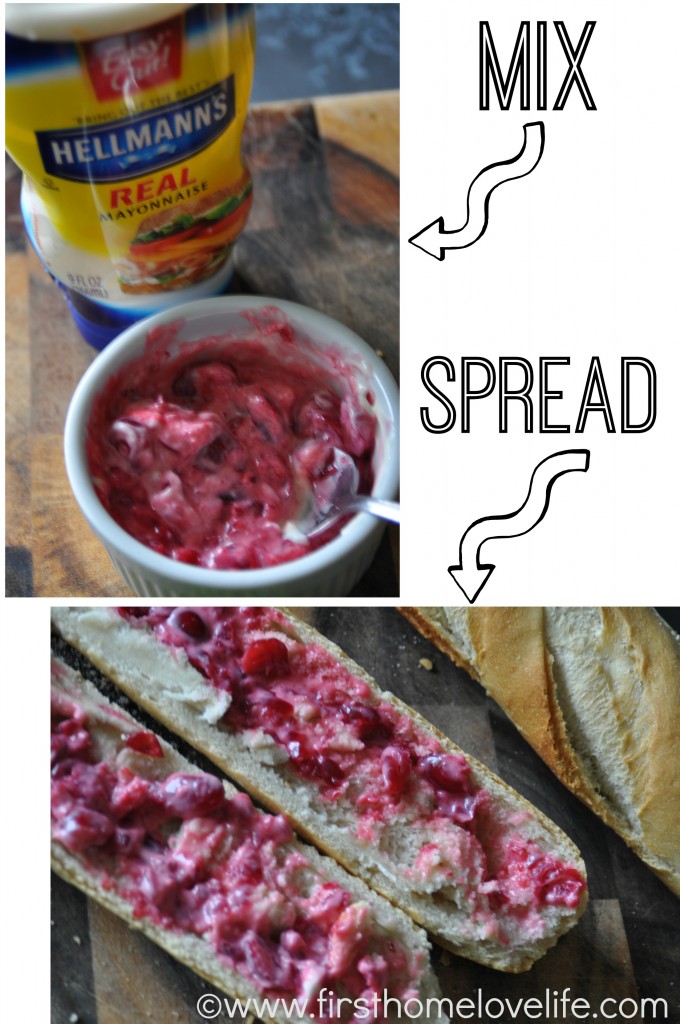 Now, lay your smoked Gouda and thinly sliced turkey breast onto one half, and top it with shredded romaine.
…and weep…
Okay, not really…but put the top on and admire it in all its glory!
Sweet, tangy, salty, savory, earthy, crunchy goodness…It IS the ultimate Thanksgiving turkey leftover sandwich! 😉
How do you make your turkey sandwiches the day after Thanksgiving? I'd love to hear about it, either in the comments below or on my Facebook page!
Talk to you soon guys! Take care!
XO
Comments
comments