This is the best FREE WAY to organize Christmas lights so they won't become tangled when you put them away.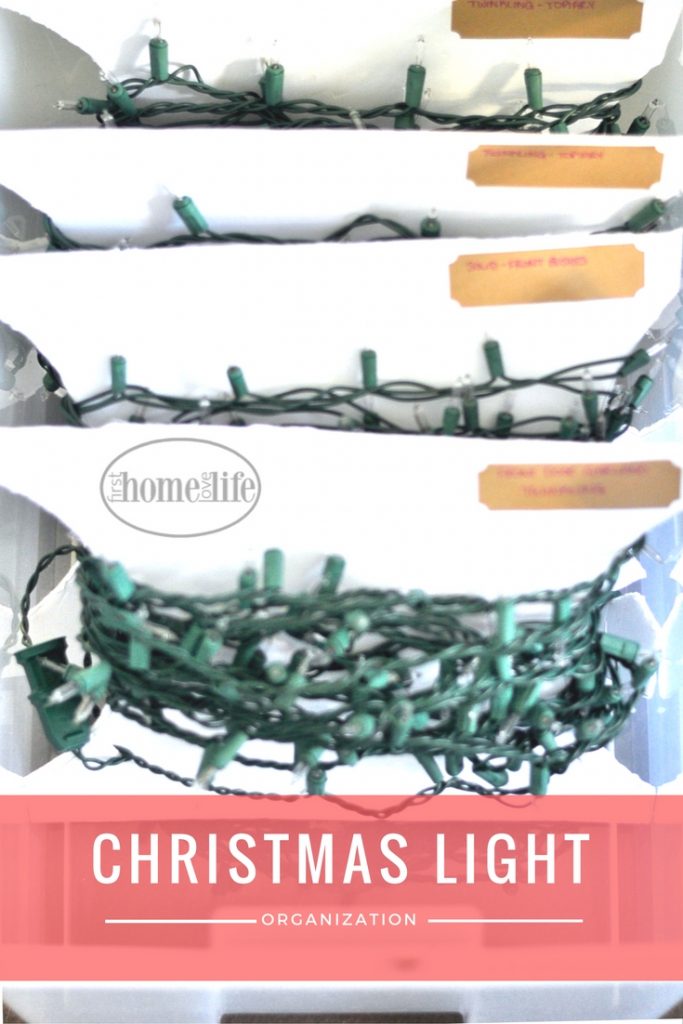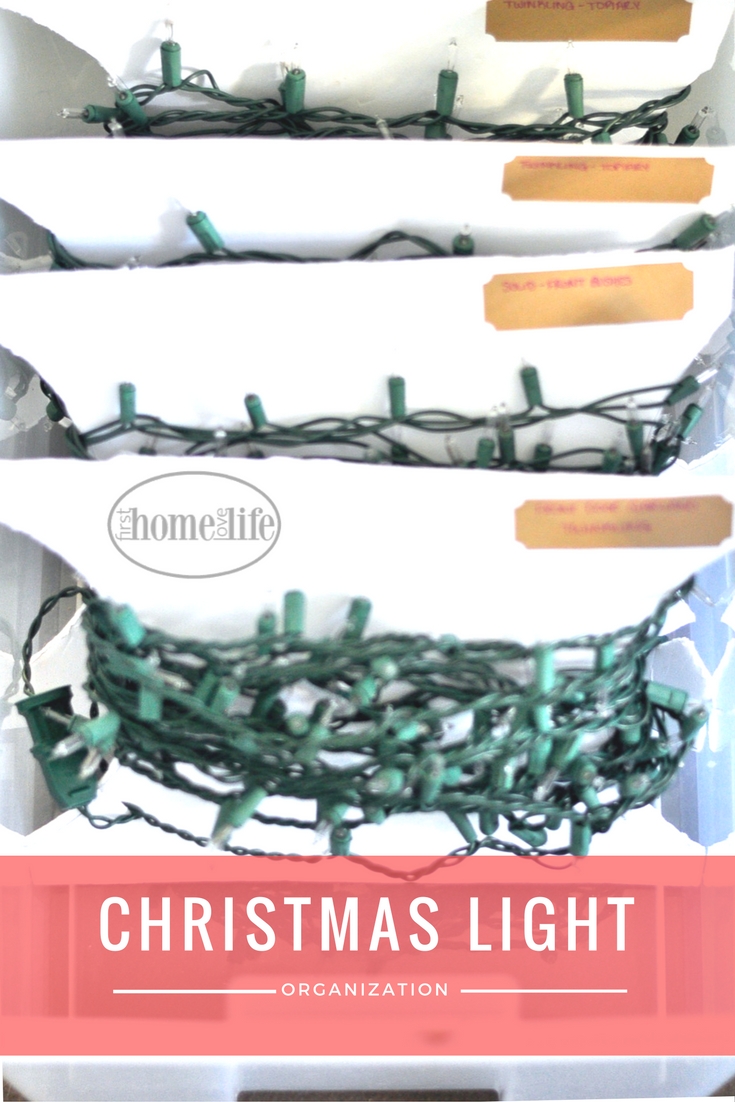 I hope everyone had an amazing holiday weekend! I've been in de-Christmas-fying mode since yesterday and it feels so good. 🙂
As much as I love decorating for the holiday season, I have a similar love for taking it all down and appreciating a simple house for a little while.
This year I'm taking my time while putting stuff away because I'm updating my Christmas storage so I'm trying to maximize every little thing.
I'll share it with you as I finish up, but today I wanted to pop in and show you how I've been storing my lights for the past couple of years and it's worked beautifully!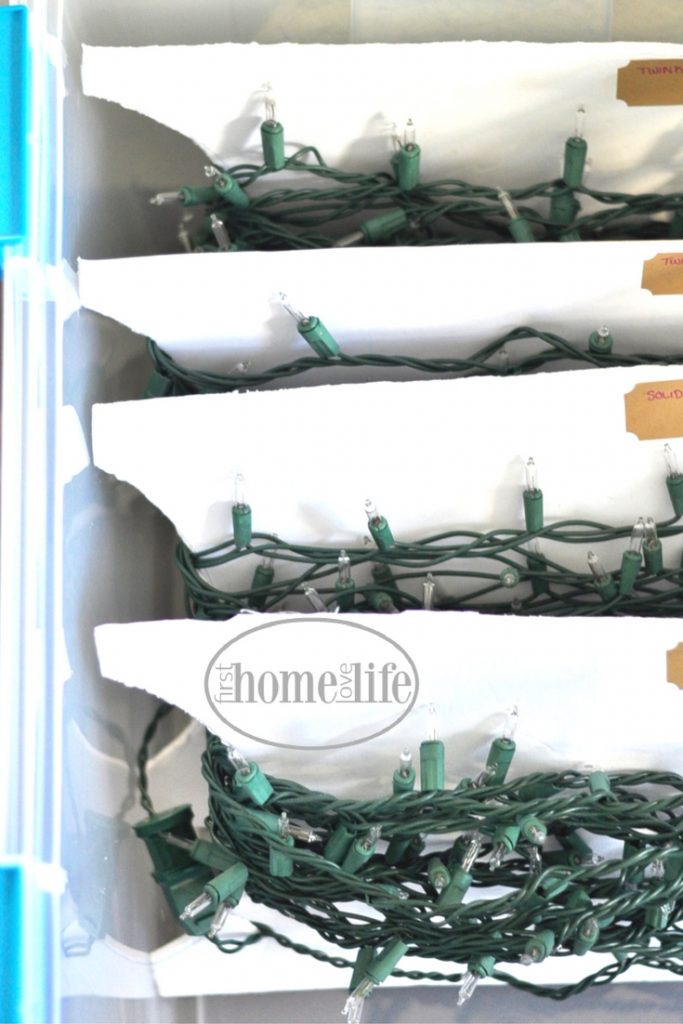 All you need for this is white foam board or if you're extra handy you can make this using plywood and a jigsaw. 🙂
This is year two with the foam board and it has held up great, so I'm making some more for the extra lights I bought this year.
I cut the foam board into three equal pieces and then trace a half circle on each side.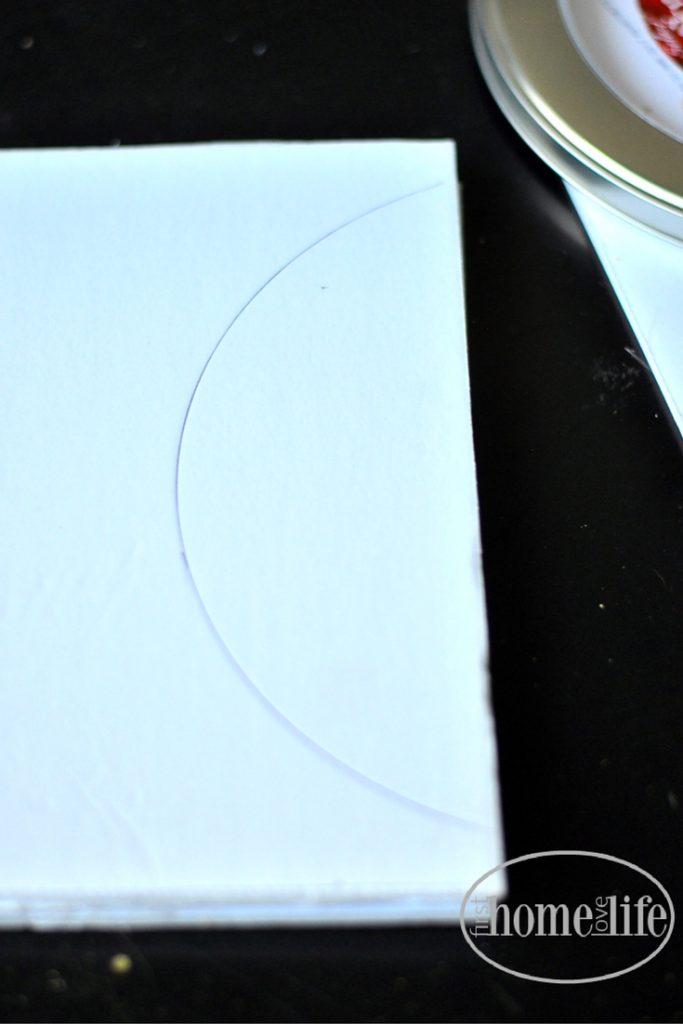 Then cut it out, and cut a little slit off the side. This is so it holds one end of the strand as I wrap it.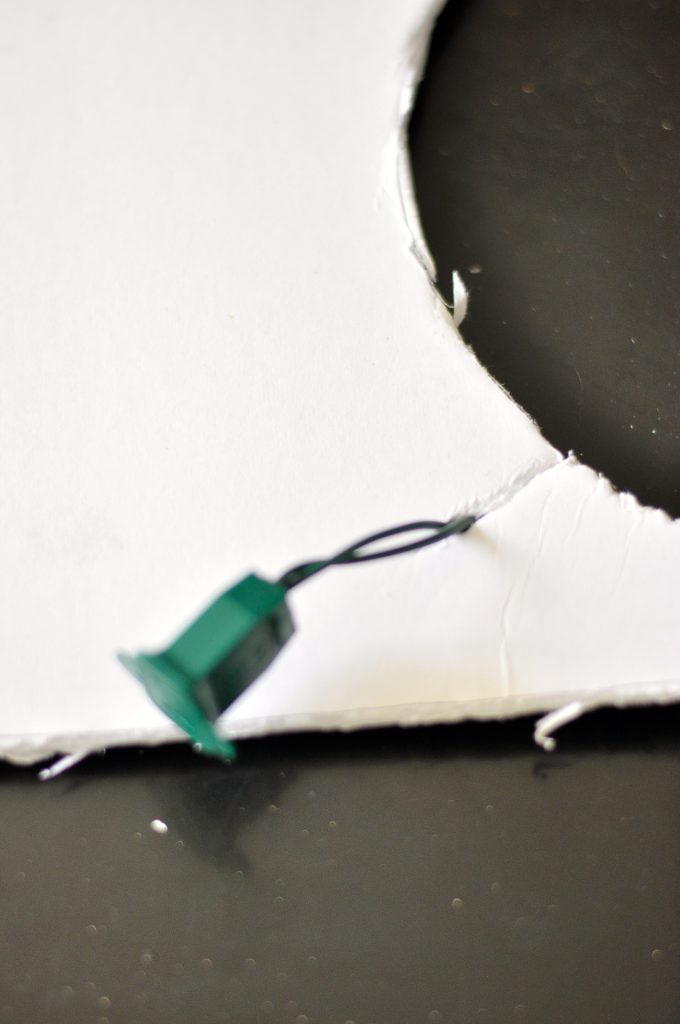 Tips to organize Christmas lights:
Start with the female side first so it's easy to test the lights next year. You want the male side to be the first thing you grab.
Then once the strand is wrapped around the foam board, I plug it into itself so it stays put, and label it so I know next year where this strand went.
It saves so much time and frustration next year when you're sorting out the lights!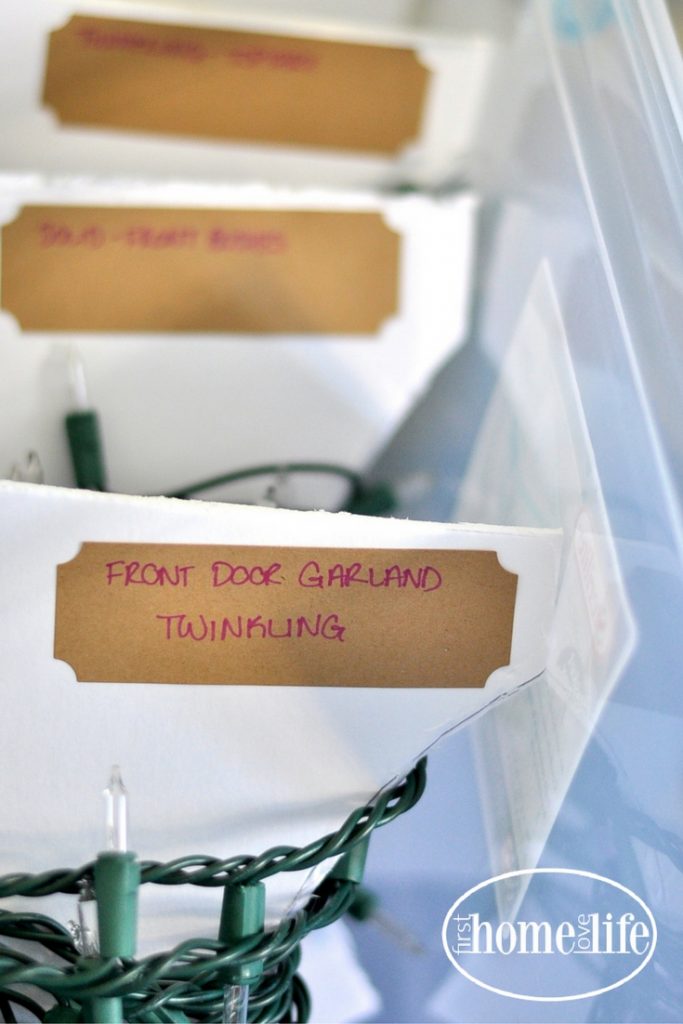 This works great with single strand lights, but when it comes to icicles that's a whole other ball game! As much as I love the way they look on my house every year, storing them can be a huge pain in the butt!
The easiest way I've found to do it is by storing them on tension rods within the storage box. They hang from the roof clips that I just leave on the strand.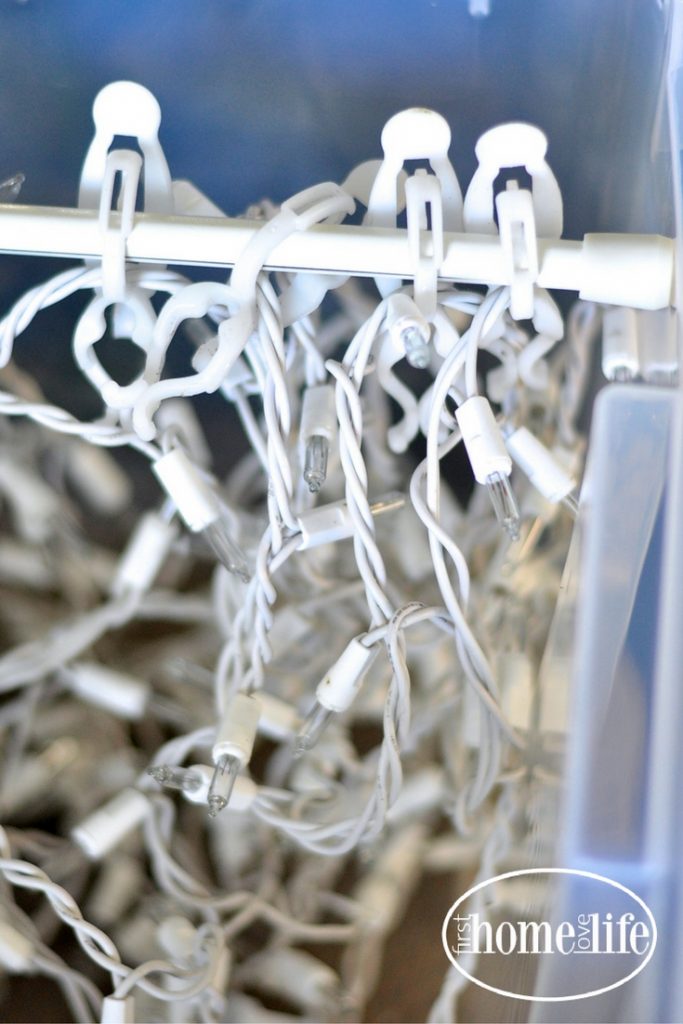 I can fit two strands to each rod, and four rods in each storage bin. They pretty easily just slide off the tension rod next year, and it saves me a ton of time untangling a mess.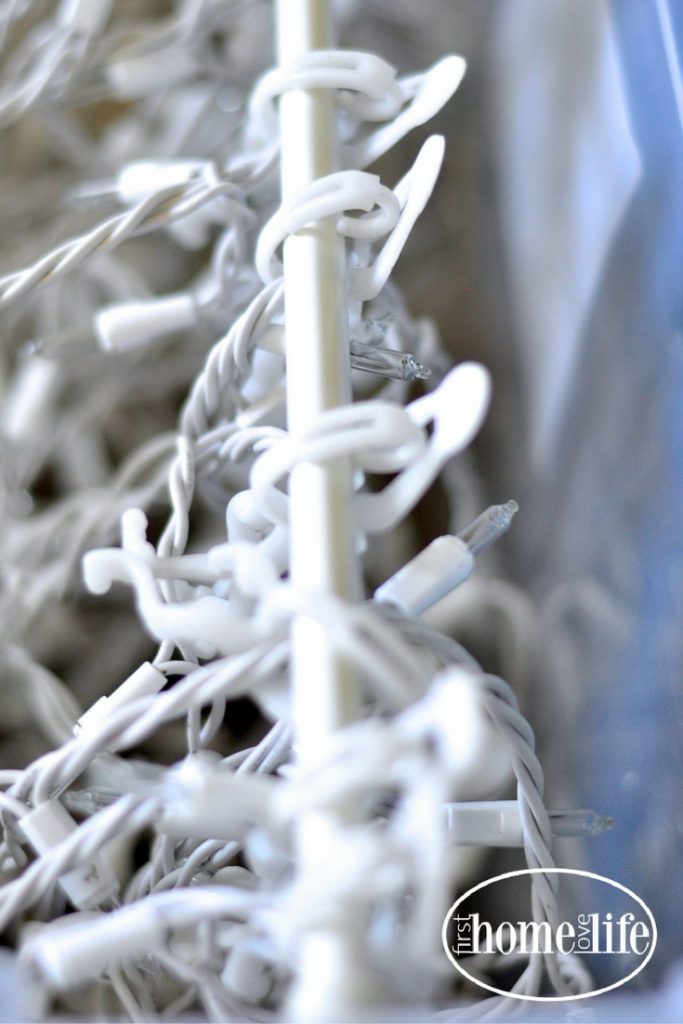 I'm on a mission to update my Christmas storage solutions this year and will share more with you as I finish up. You can already see how I updated my Gift Wrap Organization or my updated Christmas storage solutions here.
You can also see how used to store everything here.
Talk to you soon friends. Take care!
XO
Comments
comments