It all seems so simple. You bring your sweet little tree home from the nursery, you give him/her a name, and you nurture it with all the love and support a good plant parent should…
…until one day you walk by your sweet little tree and notice it's leaves are starting to droop, he/she isn't looking so well and before you know it you're bagging up the remains of your once vibrant green baby wondering what you did wrong…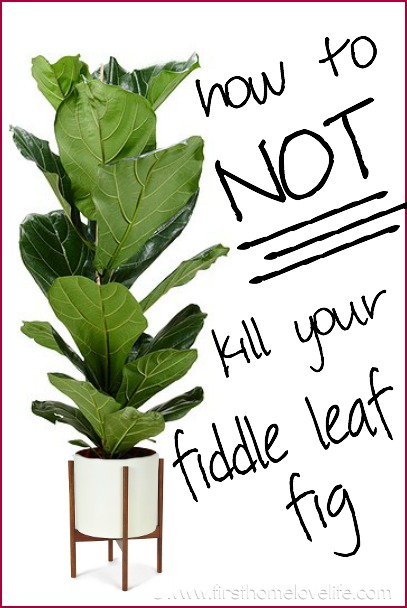 I am on my third fiddle leaf fig tree since moving into our home 3 years ago, but this last one is the one that has lasted the longest and still is doing well, and dare I say thriving?! So in my head that crowns me an expert 😉
Green thumbers, this post isn't for you since you're already experts in your field. This post is more for the olive green beige tinted thumbs like myself. People who can keep plants just tolerating life and holding on for us to feel like we know what we're doing. 😀
My baby…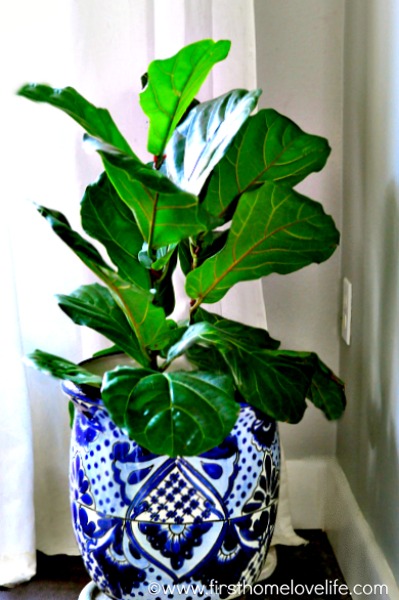 I bought this plant about 8 months ago which is 5+ months longer than I've been able to keep the other two alive. The biggest difference off the bat was the size. The first two we're big in comparison to this one and kind of skinny. I probably bought them already unhealthy not knowing it at the time.
This one was small, only had three leaves and new ones about to sprout, so you can see how much it has grown since then.
What am I doing different this time around?
Watering-
I only water the tree when it tells me it needs it. If the leaves are sagging or are starting to curl a bit I water it. When I water I don't soak it. I give it just enough until I start to see a little bit trickle out into the tray below. (About 4 cups) In between waterings the soil is completely dried out. Some weeks may need a little more water than others due to climate conditions but for the most part- once a week is all it needs.
Sunlight- 
Fiddle leaf figs like light but not too much. My other figs were kept in our family room/kitchen which gets a fair amount of light but apparently it wasn't enough. I now keep my fiddle leaf fig in our formal living room about 10 feet away from our large west facing window. It seems much happier there!
Fresh Air-
A plant just like any living thing does great with some fresh air every now and then. It's been way too hot for it to be outside in the summer, but in the spring or fall mornings when the weather is mild let the plant sit by an open window or actually take it outside. I keep our plant on wheels so I'm able to push it out onto our covered patio for a few hours and easily wheel it back inside.
Dusting- 
Indoor plants require dusting, did you know that? Dusty plants make for unhealthy plants and one thing that has changed is that I am dusting my fiddle leaf a whole lot more this time around! Not only to keep it looking nice, but it's definitely looking healthier too! I dust my fiddle leaf fig about once every two weeks. Here's how I do it…
First I use a fluffy and soft rag to do a quick dry dusting over the leaves. Starting from the stem and them out so the dust falls onto the floor and not into the pot.
Then with a clean fluffy and soft rag I poor a little milk onto it to dampen it.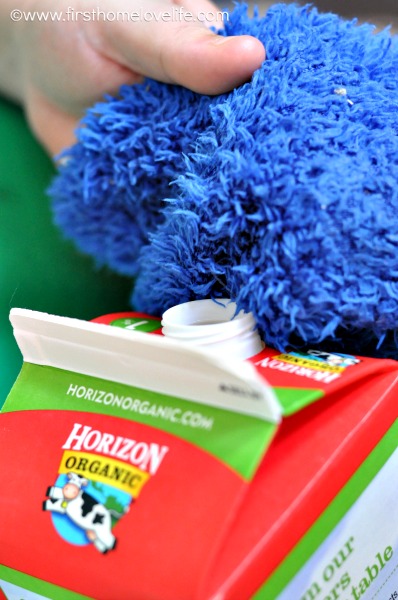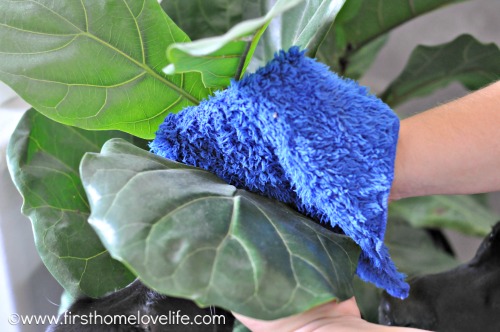 Using one hand I support the leaf from underneath and then use my milky damp cloth to wipe over the leaves gently.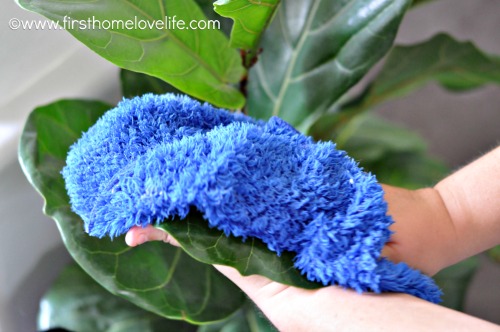 You can see what a difference this makes…The milk gives the leaves a great shine and I was told that the proteins in the milk are good for the plant. I'm not sure about that, but I definitely do notice a difference using the milk versus just water.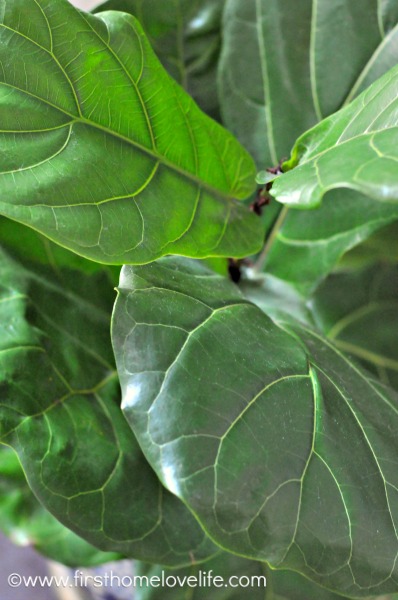 I love having houseplants, especially this fiddle leaf fig in our home. It makes me feel like I sort of kind of know what I'm doing when it comes to gardening 😉
Do you have any other fiddle leaf fig care tips to share? I'd love to know how you keep your plant looking healthy!
Talk to you soon friends, take care!
XO
Comments
comments