Add a touch of sparkle to your holiday decor by adding faux snow! It's an easy and inexpensive craft!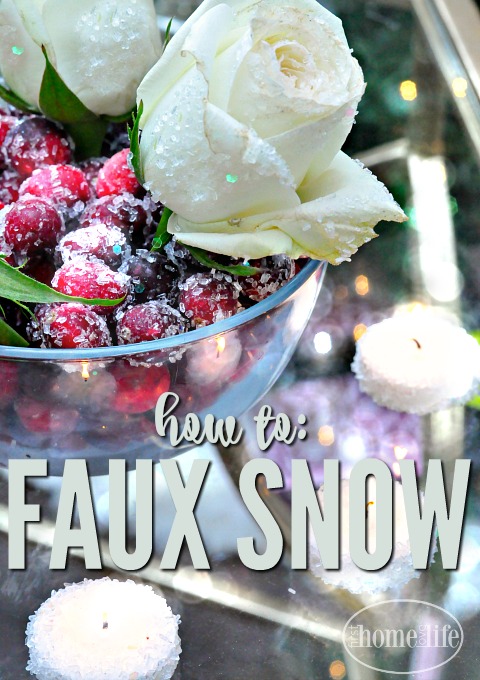 Living in Florida pretty much my entire life has made me appreciate the beauty of snow and frost. We don't get it here, so when I visit places in the winter and get to experience it, it's a beautiful sight to see!
On occasion I'll wake up some winter mornings to find frost on my grass or car, but it quickly melts away as soon as it appears.
I dream about having a white Christmas, but I know living here that won't happen, so I make do by bringing it in to my holiday decor wherever I can!
It's actually really easy and inexpensive to add faux snow to anything you can imagine too, and it give's your decor a pretty and elegant sparkle.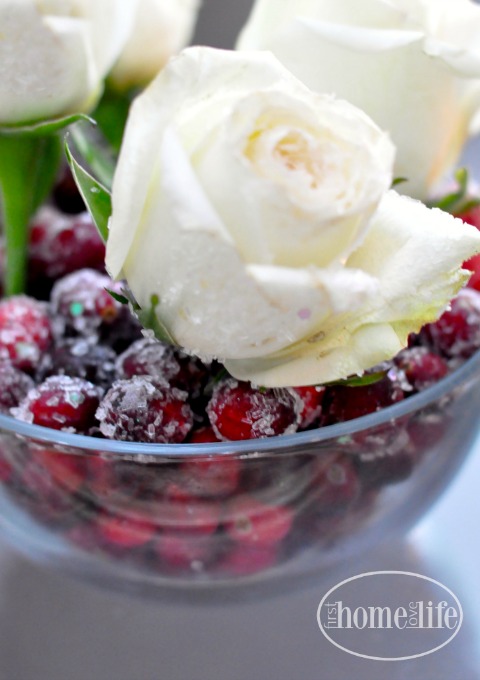 I especially love adding it to my winter centerpieces!
A simple bowl filled with faux snow dusted cranberries and white roses is all you need on any table and it immediately feels like the holidays. 🙂
Here's how to do it…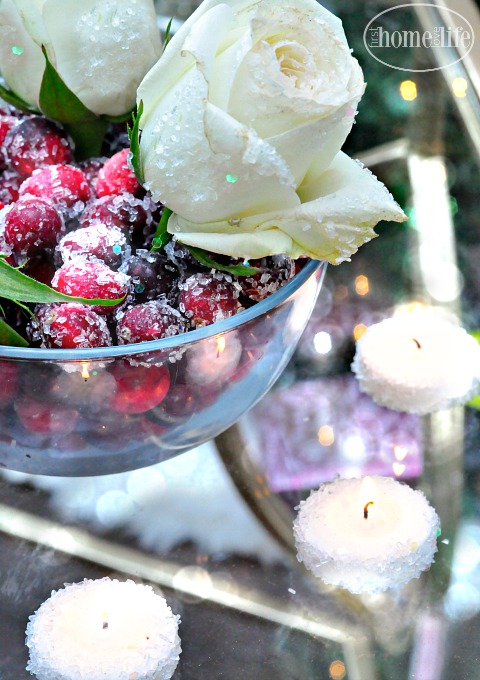 You'll need-
Epson salt
White and light blue glitter (I use a mix of very fine glitter and regular sized)
Mod Podge
paint brush
a paper shopping bag
Add epson salt and glitter into a shopping bag. Theres no right or wrong amount, so just eyeball it until you get the look you want.
Paint whatever you want to faux snow with Mod Podge and then dip it into the bag and toss the mixture onto it.
Candles, cranberries, plums, flowers, tree branches, pine cones…
The list of items you can faux snow is endless!
I really love adding these simple little details all around my house this time of year. It really makes everything just a little more special 🙂
I hope you give it a try!
For more festive holiday ideas, check out my [Christmas page] while you're here.
Talk to you soon friends, take care!
XO
Comments
comments