These chocolate covered reindeer strawberries are the cutest little treats for your holiday table!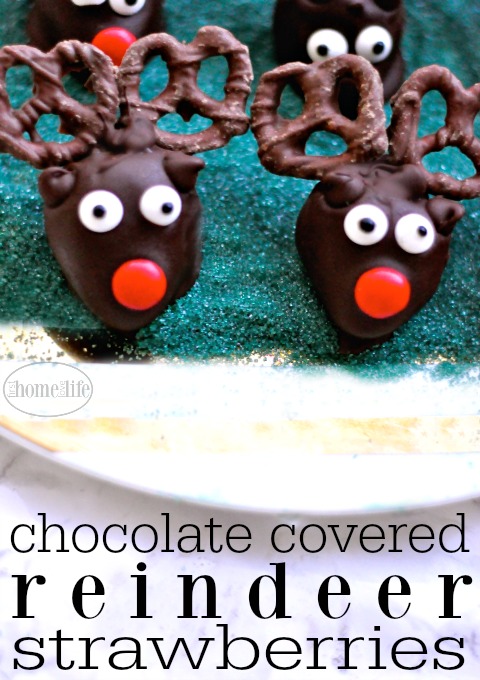 I've said it over and over again on here that I'm not much of a baker, although I can make a pretty awesome chocolate chip banana bread. 🙂
But the holiday season calls for some super sweet and delicious treats, so I always try to do my duty and make a few things every year.
My daughter and her friends LOVE chocolate covered strawberries, and usually I make them look like Christmas light bulbs, but this year I'm going the reindeer route and they are just so adorable! Almost too much, to eat! 😉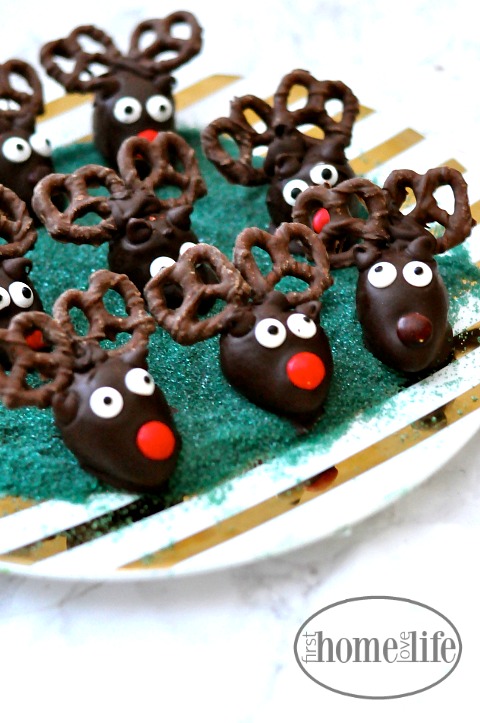 As soon as I was done photographing them, I texted my neighbors to come and get em for the kids. I'm going to have to make another batch, because they're almost gone! 🙂
Good thing they're super simple to make! Here's how…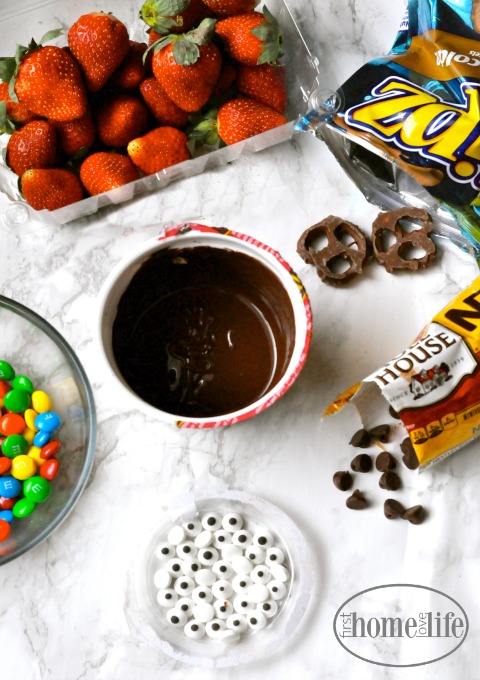 You'll need-
strawberries
dipping chocolate
chocolate covered pretzels
m&m's (or any red/brown candy)
candy eyeballs
chocolate chips
You'll also need a baking sheet lined with wax paper so they don't stick.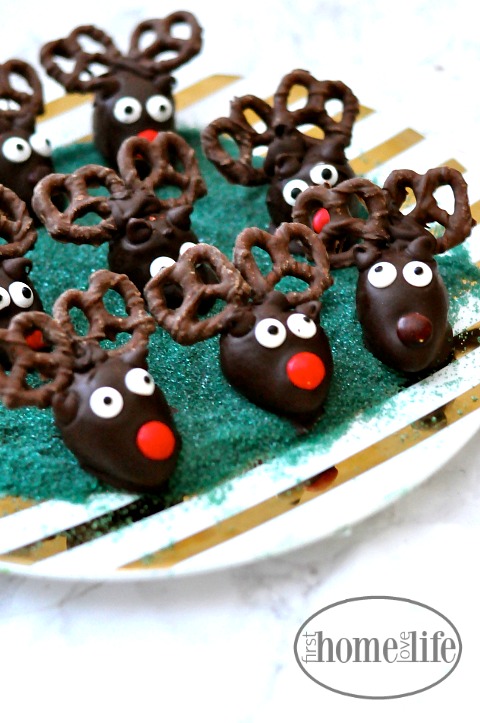 Heat up the chocolate until smooth. Dip the strawberries into the chocolate (leave the husk on for the first go) and set them onto the lined baking sheet.
(This is where it's handy to have a helpful little elf around) While the chocolate is still soft, place 2 little chocolate chips for ears, 2 eyes, and an m&m nose.
.Set them in the fridge for 15 minutes to harden..
Take them out and remove the husks, Re-dip them upside down to coat the tops of their heads.
Line them around the edge of the baking sheet and place the pretzels on them, propped up against the edge of the baking sheet so they don't fall down.
Place them back into the fridge until you're ready to serve!
Told you they were easy 🙂
I hope you loved this sweet little holiday treat!
Check out my other festive ideas [right here]
Talk to you soon, friends. Take care!
XO
Comments
comments