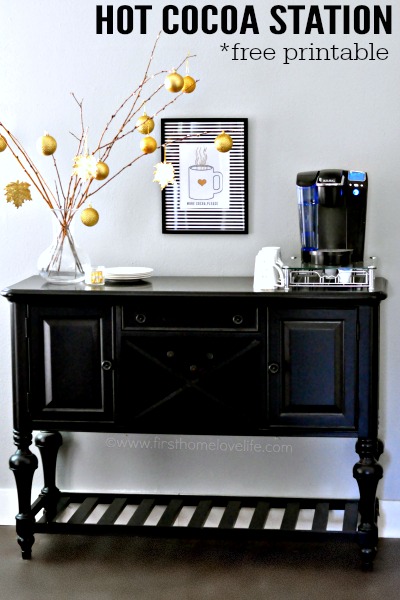 TGIF friends! I'm finally feeling better and even started pulling out the holiday decor boxes yesterday (well, my husband did- my back is still 'iffy').
I just love this time of year so much. I know some people get annoyed that it seems right after Halloween is over we are forced to nosedive right into Christmas, but finding a lit tree and garland in our house in November is completely normal and how we have always rolled around here. 😉
Follow me on Instagram?!
Then you may have seen a few sneak peeks of holiday goodness happening around our house and a noticeable color palate I'm leaning towards this year of black, white, and gold. I'm really loving the way it's coming together. Definitely still festive, but in a fresher, less Santainyoface approach. Of course, once Christmas gets closer I'll throw in some red and green for good measure and holly-jolliness, but for now a little sparkle and gold scattered around is all I need to give me some feel good holiday cheer. 🙂
Even the fur kids are excited for the upcoming holiday festivities!
Okay… They were really just waiting for dad to give them some homemade doggie ice cream. 😉 #spoiledandtheyknowit
One thing I've been wanting to do for a while is set up a designated coffee/tea/dessert area. We entertain quite a bit and during the holidays is no exception, but even on a daily basis, just having a spot where I can brew a cup of coffee or my daughter can make herself a hot cocoa or tea (she loves tea!) seemed like a smart use of space at the moment.
We ending up moving our kitchen table and chairs out onto the patio, and moving our buffet/wine cabinet into the kitchen. This piece of furniture has moved around all over our house because it doesn't really fit right anywhere we put it, but for now I'm really enjoying having the extra bit of countertop space it's providing. 🙂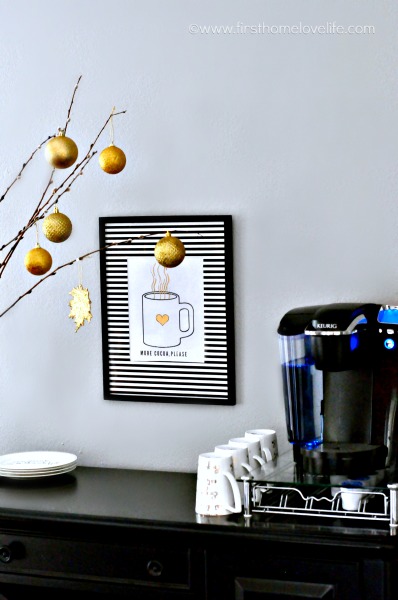 I also created this cute little hot cocoa art printable and then embellished it with gold paint. I found the striped wrapping paper at Homegoods and used that as a mat for the art. I think it came out super cute! 🙂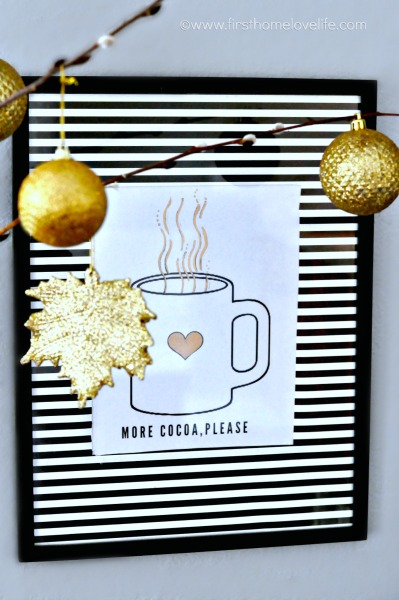 Print out your own here…
…and if you're looking for more fun free holiday printables check out this one, and this one while you're here. 🙂
Talk to you soon friends, take care!
XO
Comments
comments