This post brought to you by McCormick & Company. All opinions are 100% mine.
Hey friends!
Today I wanted to share a recipe that we tried last night that was absolutely delicious and it was a HUGE hit!
I'm always on the lookout for fast, healthy, and yummy recipes so when I saw these Herbed Turkey Meatballs on McCormick.com I knew they would be a perfect dinner option for my meatball loving family, and because Halloween is just around the corner I wanted to make a fun and creepy kind of dinner by turning those meatballs into "eyeballs."
Then you can tell your kids…You better eat your veggies because I'm watching you!!!
Mwua-ha-ha-ha-ha!!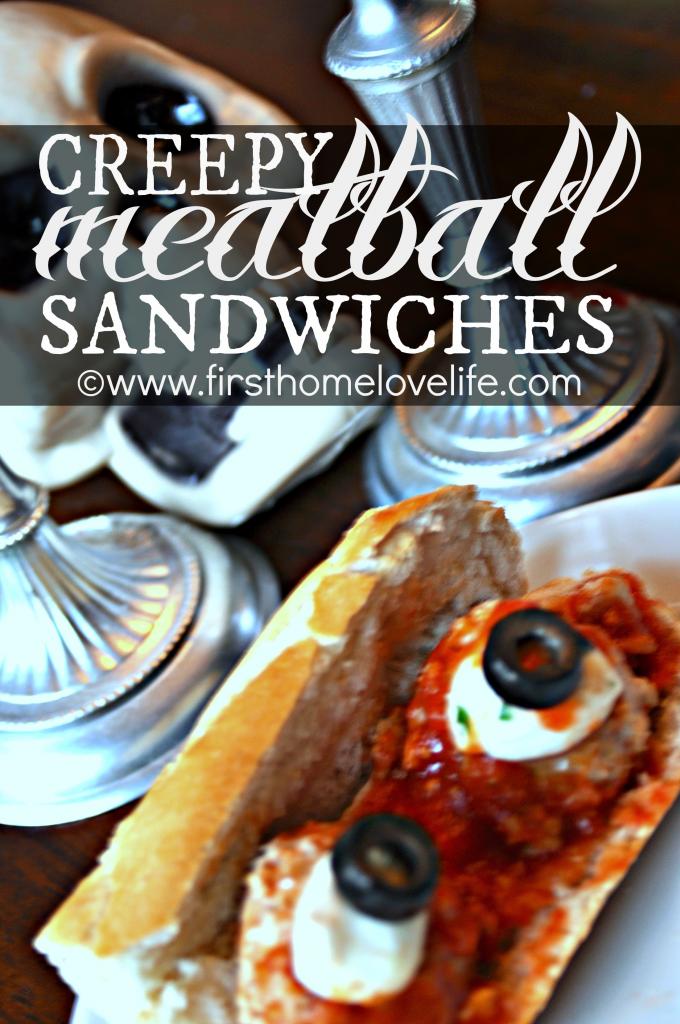 I mean, come on! How great would these be served at a Halloween party!?
What you'll need for the meatballs….
1lb. ground turkey
1/2 cup plain bread crumbs
1 egg
McCormick Dried Basil
McCormick Dried Oregano
McCormick Garlic Poweder
McComick black pepper
kosher salt
To turn it into "eyeball" sandwiches…
baguette
spaghetti sauce
mozzerrella
sliced black olives
Once mixed up in a big bowl, roll out your meatballs (We were able to get 12 medium sized ones)
Bake in the oven at 375 for about 15 minutes
While those are in the oven, heat up some spaghetti sauce on your stove and drop the cooked meatballs into it when they're done
Serve over pasta or in our case on a hot baguette
But don't just make these for Halloween. These super easy, fluffy, and flavorable turkey meatballs are definitely going into my recipe binder for a go-to dinner option any night of the week.
Oh and one last thing…
SURPRISE!!!
One of you lucky ducks is going to receive this McCormick Gift Set, that's right!
I'm hosting a "Homemade in America" giveaway for you guys, that will go until 12:00 PM on 10/19/13!
Want to win?!
All you have to do is leave me a comment below telling me your favorite McCormick spice that you always have in your pantry!
Winner will be chosen at random via random.org on Saturday the 19th, so be sure to follow along on my Facebook page to see the announcement!
Special thanks to McCormick for sponsoring todays post and giveaway!
Talk to you soon guys, take care!
XO
Looking for more Halloween ideas?! Check out my Halloween page here!
Comments
comments