For the past two years we've taken our daughter to "Mickey's Not So Scary Halloween Party" to trick or treat. It's been great because both times were decisions based on scoring phenomenally priced last minute tickets that I found on eBay. I'm not sure if I'll luck out again this year, but regardless I wanted to share with you the fun, the memories, and the amazingness that is Disney World during Halloween…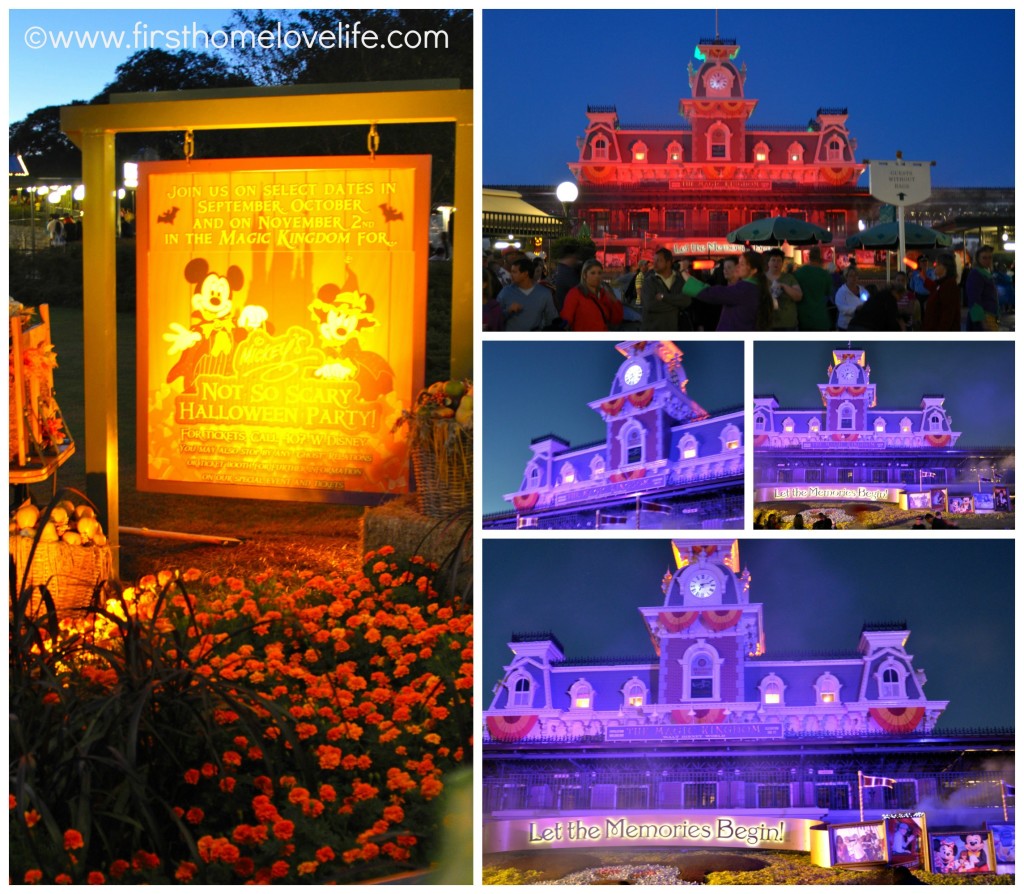 When you get off the monorail, boat, or bus you will see the main train station that is decked out in Halloween banners and decorations and lights on almost everything in the park are set to tones of purple, oranges, and reds to really cast an eerie effect over everything. It's really "not so scary" but definitely sets the mood and lets you know you're here for Halloween!
You scan your ticket and go through a quick bag check to enter the Magic Kingdom, and you're surrounded by people decked out in costumes and excited to start their night! You take a special map that has the candy stations listed all around the park, and grab a special treat bag that they dispense out to you, and then you're set to go…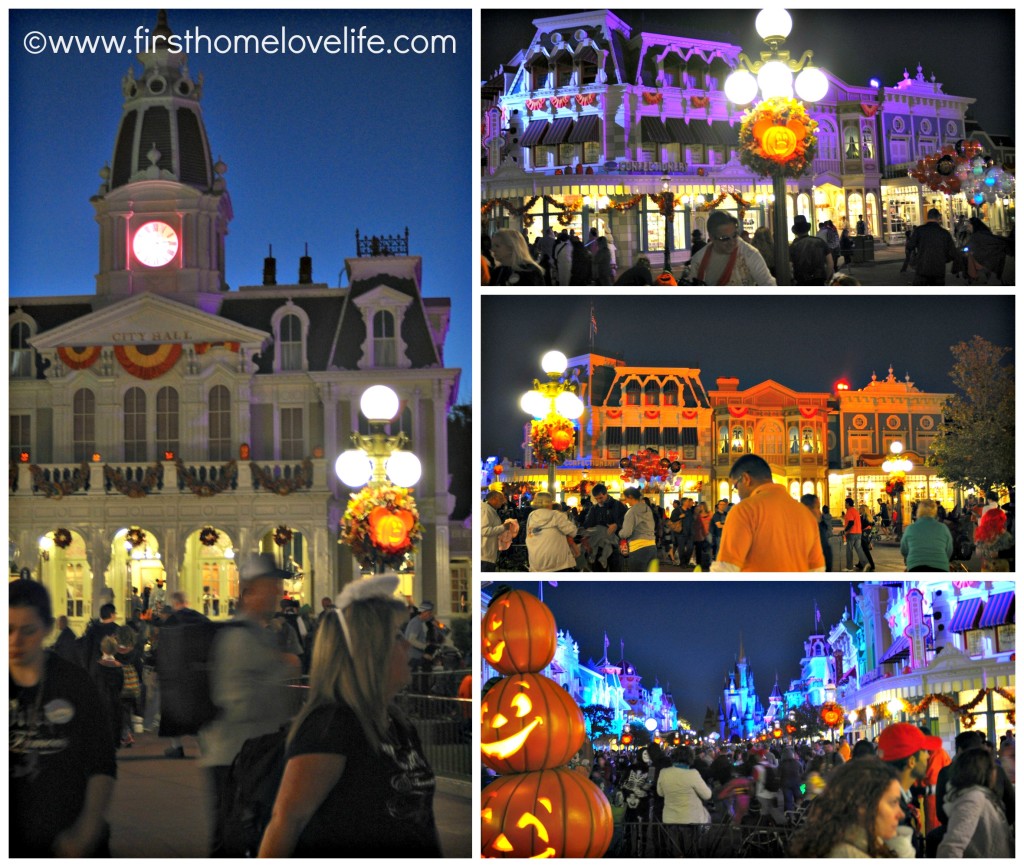 Have you ever been to the Magic Kingdom? Every time I walk through that entrance tunnel and come out onto Main Street I get a tingly feeling inside my stomach. You instantly are wowed, no matter how many times you've been there before. It truly is a magical experience in every way!
Main street is decked out in pumpkins, and garlands, and banners as far as the eye can see. But of course the real show stopper is the castle…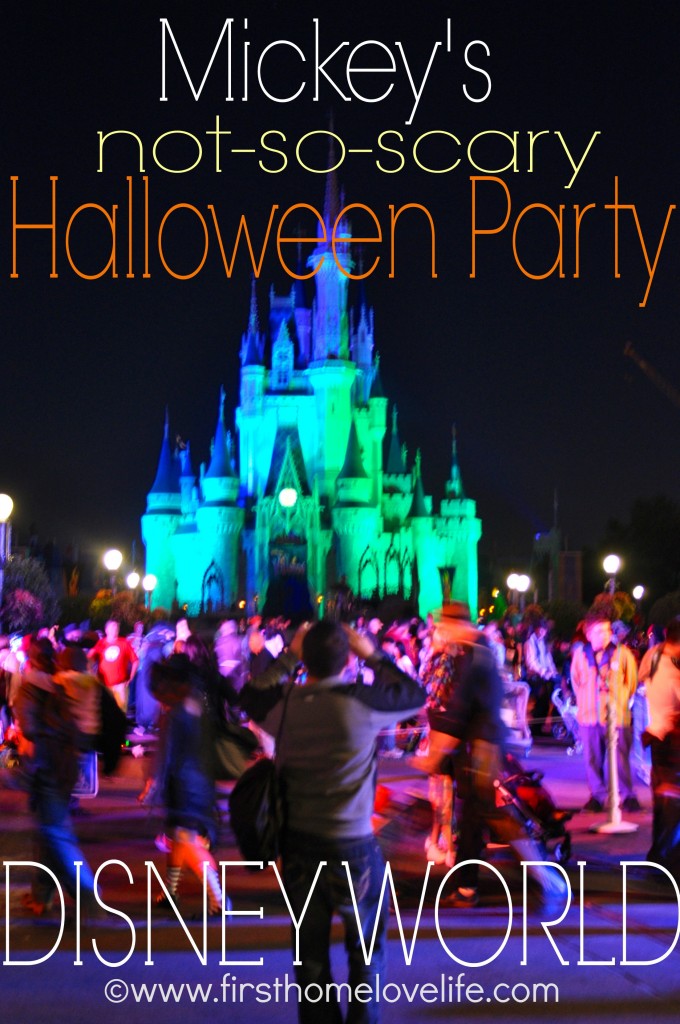 The Halloween Party goes from 7pm-midnight (although usually we go around 6pm and they let us in). There's two parade times at 8:15 and 10:30, but in order to get a great viewing spot someone is going to need to sit down about 45 minutes before to save a spot.
Fireworks are at 9:30pm, so here's my little tip…Go on a few rides and get candy from whenever you get there until 8:45ish pm. The people that were watching the earlier parade will be finishing up and beginning to leave spots to go on rides.
Try to get a spot right where main street begins to turn into the round about in front of the castle. If you can snag a spot there you will have prime viewing for both the 9:30 fireworks and especially the 10:30 parade because the people who sat for the first one will be gone.
Ahh the fireworks…
They're spectacular. Because of the Halloween theme they have the "villains" from the movies as the stars of the show and their music playing in the background.
And then of course the parade…
I seriously have this song playing in my head over and over and over as soon as the calendar hits September! The "Boo to You" parade is hands down my favorite part of Mickeys Halloween Party! Here's a few pictures from it…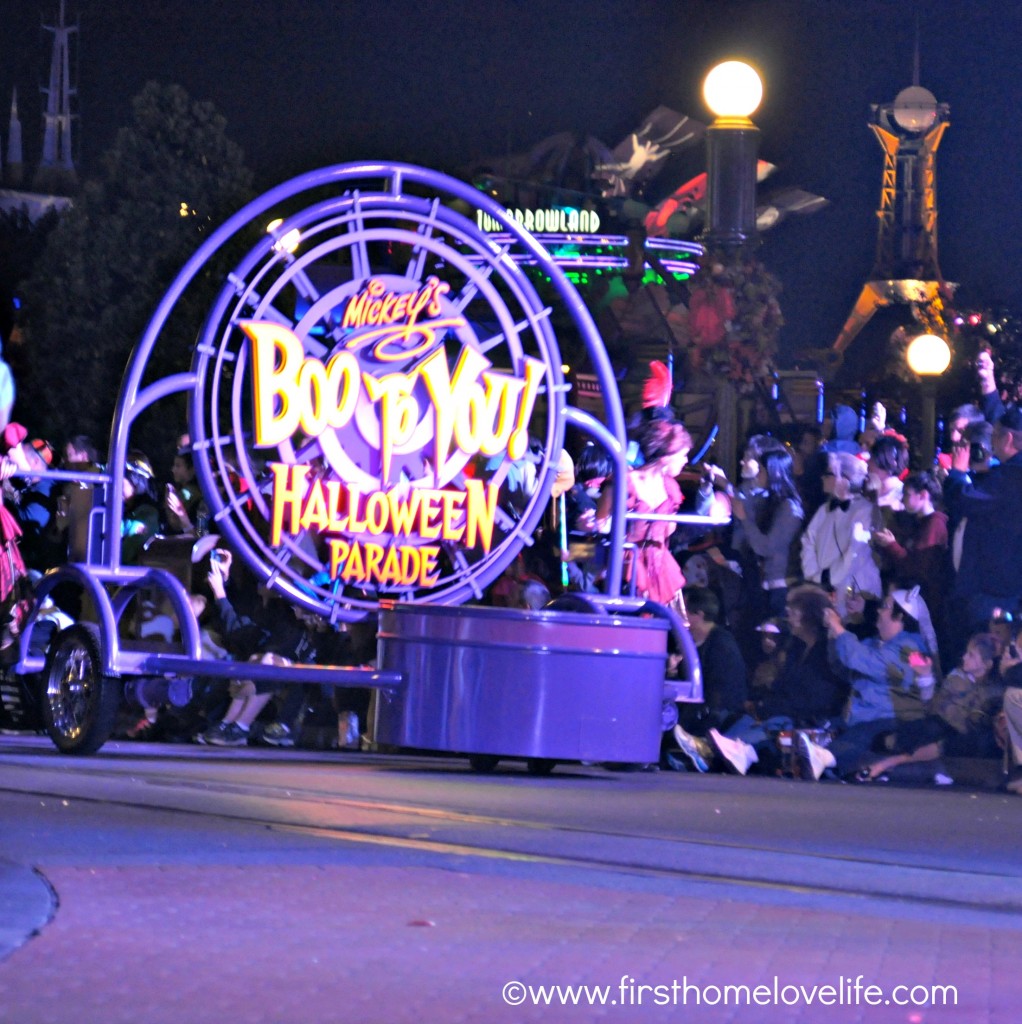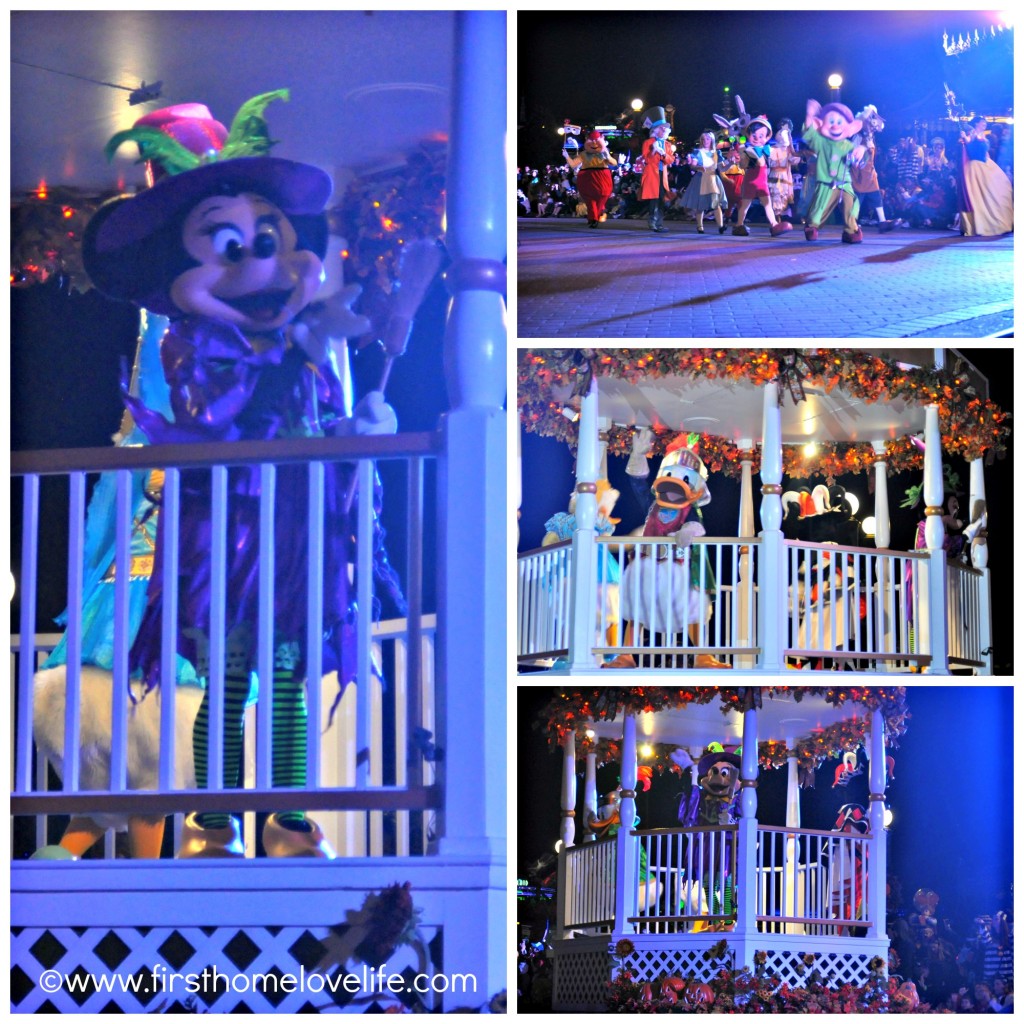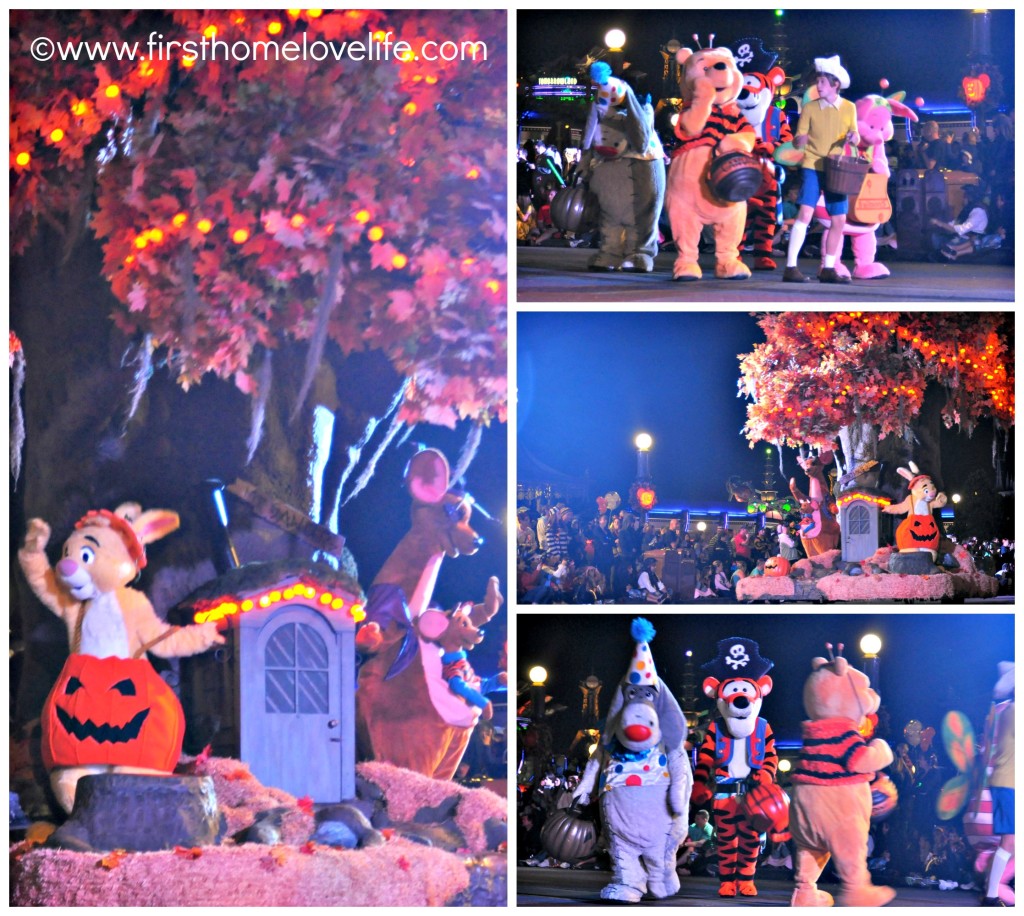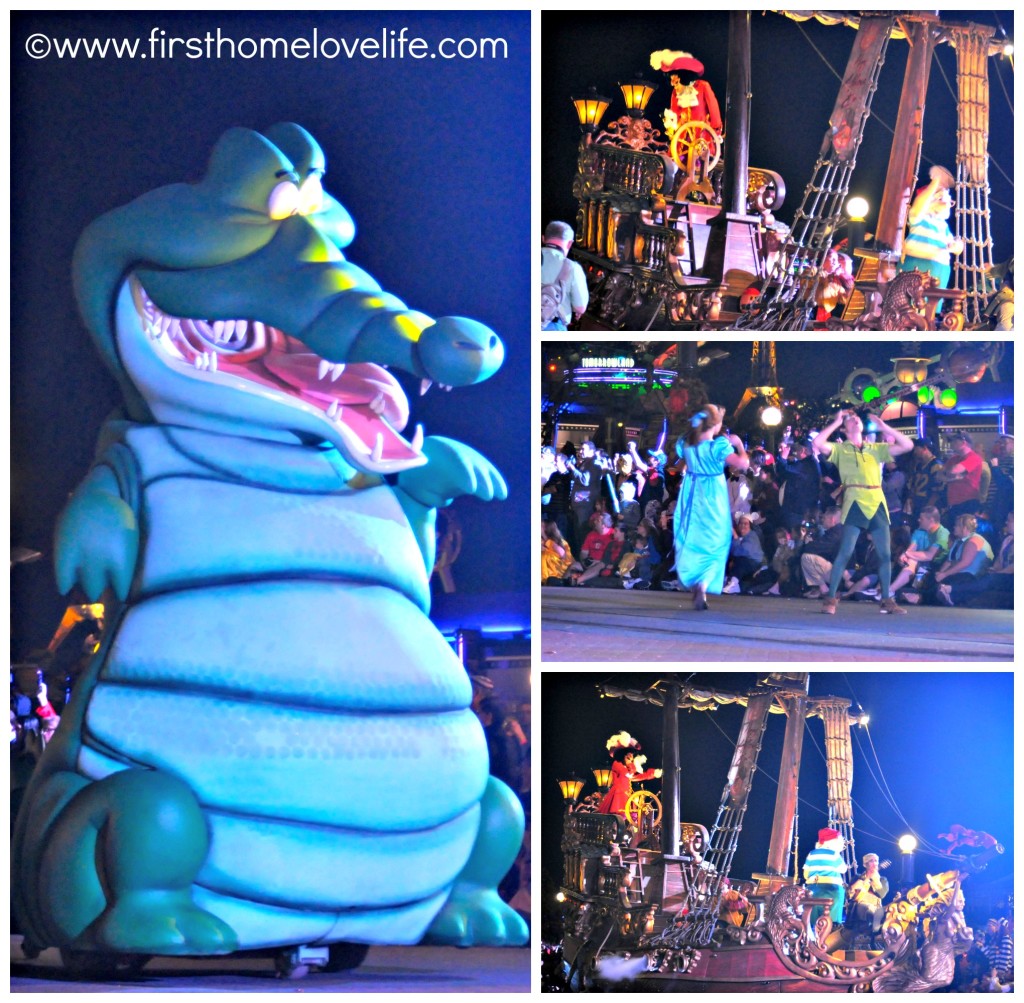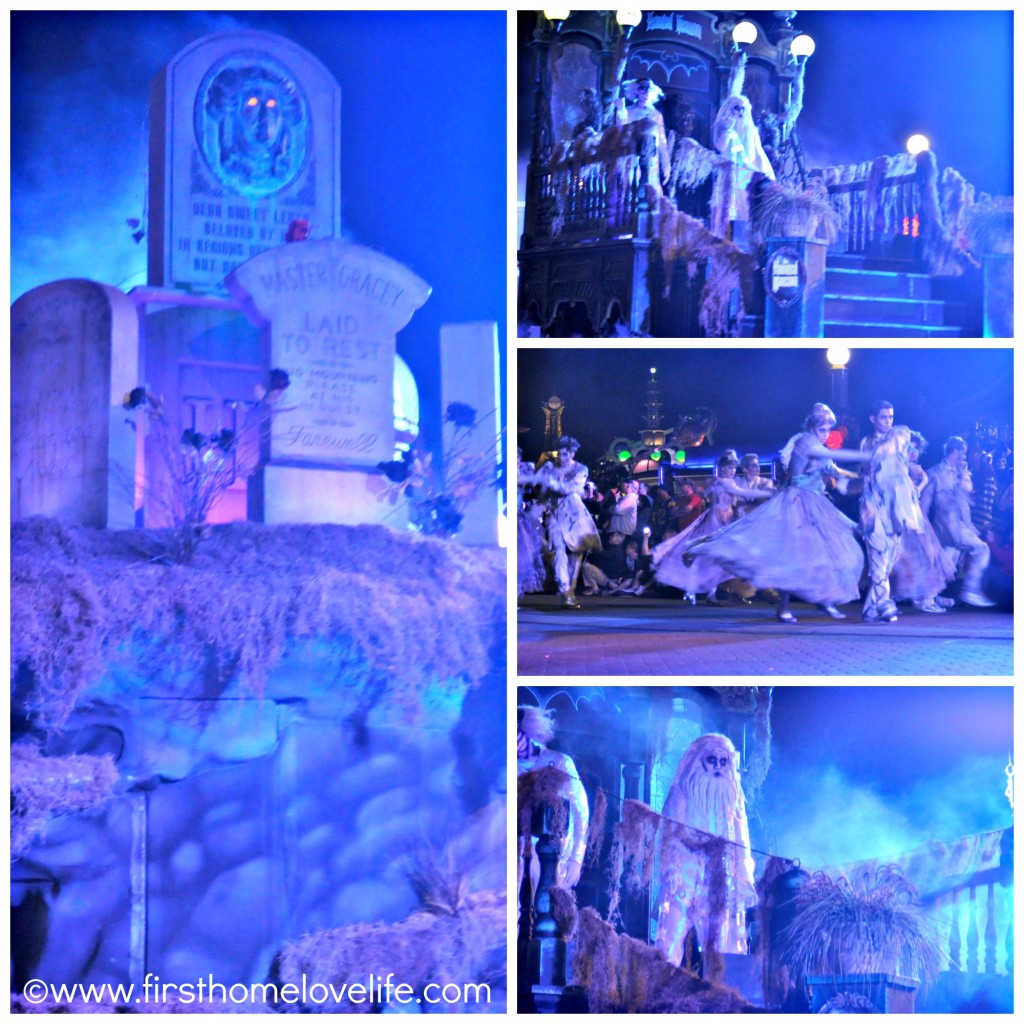 There's so much more, but it would take me all day to edit those photos, plus I want you to have a sense of surprise just in case you've never been. 😉
The parade lasts about 30 minutes, so you'll still have an hour left to go on more rides, grab some more candy, or in our case grab a few photo pops with the various characters that are out and about.
I hope you enjoyed this post. Like I said a couple of months ago I wanted to start incorporating a few of these type posts into the mix. I especially think it will be helpful to those of you who may plan a trip here someday!
We are planning to take my daughter to the Magic Kingdom on her birthday this month, but we won't be going to the Halloween Party, so its fun to look back at these photo's from last year to see what a great time we had. The memories that she has and will always have, are what makes us so in love with this place.
Have you ever been to Disney World during Halloween? Planning a trip there? I'd love to hear about it either in the comments below or on my Facebook Page!
Talk to you soon guys, take care 🙂
XO
Comments
comments