Before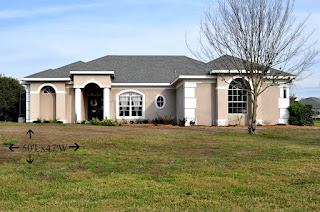 After
Last July I had posted about our frustration with our HOA. They wrote to us about fixing our yard ONE month after we had moved in; you can read about that here. Lucky for us we have the greatest neighbors in the world and they rallied together and wrote the HOA an email basically telling them to back off. 
We were able to get away with the yard for as long as we did because weeds eventually grew in and turned the yard green. So unless anyone got out of their car and walked onto our property, they couldn't tell that it wasn't grass. Until winter…In January we got hit with a couple of days of frigid cold weather, enough to create frost on the ground which resulted in all of our "grass" to burn and brown.
We knew once the weather began to warm up (now) we were guaranteed for another HOA letter if we didn't start to make some changes. 
So 4 days ago…it began, and we learned quite a few lessons along the way.
We measured out they main eye sore which is this huge hill on one side of our yard. The 50′ by 47′ hill is actually our septic system, and because we are one of the first houses as you pull into our neighborhood, anyone driving in can see this big brown mound. It looked gross…trust me! This picture doesn't justify how bad it really was.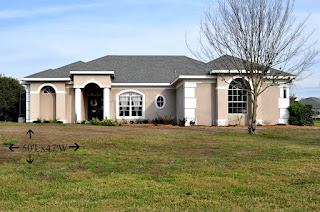 I called around to get the best quotes on St.Augustine grass. St.Augustine is a deep green grass that is lush, and velvety. It's not the least expensive, but it looks the nicest, and that's what all of our neighbors have. So we placed an order for 6 pallets based on the square footage.
(Lesson learned…call around for the best price and quality…not all grass is created equal)
Hubs and I began ripping out the THICK layer of dead weeds. We tried doing it by hand with a hoe and rake, but after 2 hours of back breaking work and not really making a dent, we decided to go rent a tiller. 
(Lesson learned…rent the proper equipment to save time and energy)
When we finished tearing everything up with the tiller we went back over the area with our weed whacker and  raked up anything and everything left behind.
(Lesson learned…the weed whacker actually worked better then the tiller, we could of saved the $45 rental)
Thursday afternoon the delivery of our sod came, and we showed the men where to place the pallets. 
(Lesson learned…place pallets as close to the area being re-sodded. Walking while holding sod is exhausting!)
Friday morning, at the crack of dawn we began laying down of sod. We ended up paying a young man $40 to come help us…trust me…money WELL SPENT. We still saved over $300 by opting to do it ourselves, so an extra $40 for some young blood was a bargain!
(Lesson learned…don't have professionals install your sod! They charge MEGA BUCKS! Ask some local teen boys to come help you out instead and pay them! You'll be surprised at how quickly the job gets done.)
5 hours later…we were finally done!
We still have to do the other half of the yard, but for now…the "brown elephant" in the neighborhood is gone!
We did it ourselves…saving close to $400 (supplies, labor etc..) and even though our bodies are physically exhausted and spent, we achieved a very big goal and that's what made this all worth it!
(Lesson learned…don't say you can't do something…You will be surprised at what you can accomplish by pushing yourself!)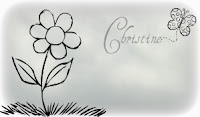 I've been linking to….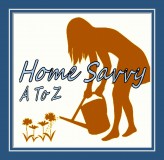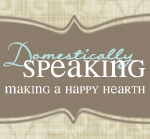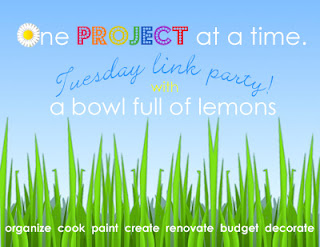 Comments
comments