A "snow covered" wood star holiday card display is a great way to display cards you get throughout the holiday season.
I'm always on the hunt for fun and easy ways to make my home more festive every year.
This year I was on a quest to find a unique way to display Christmas cards and pictures.
"Snow" Covered Wood Star
To make it, I just picked up some wooden stakes at the hardware store.
Cut them to size, and nailed them together to make a wood star.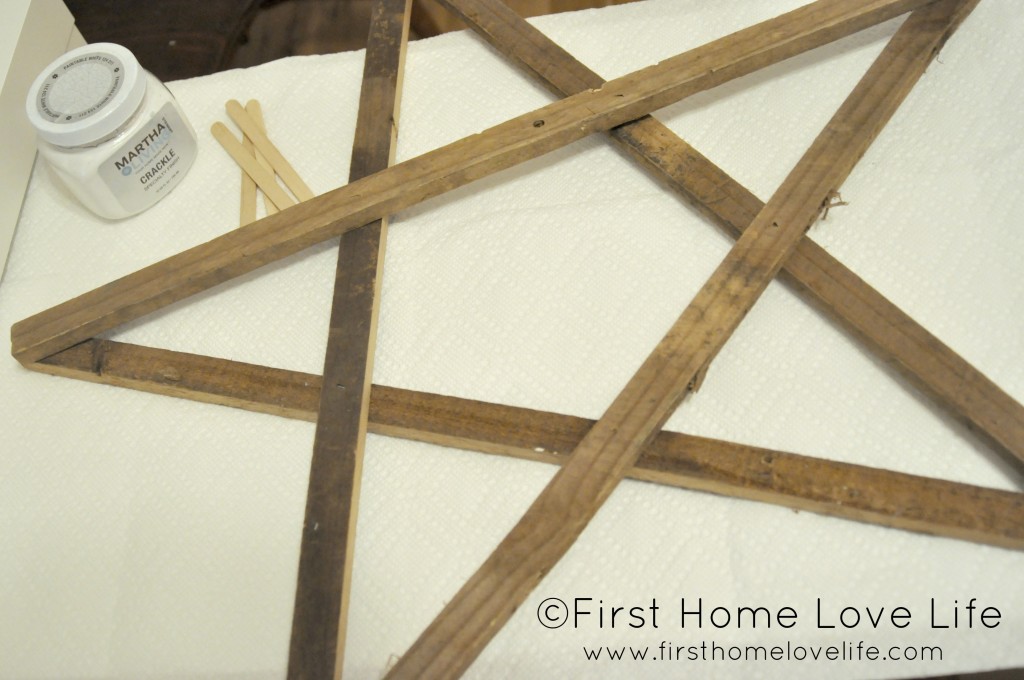 It was a little too rustic country for my taste.
So I went through my craft paints to see what I could come up with and thought the Martha Stewart brand crackle finish paint could work.
I got to work painting the wood star…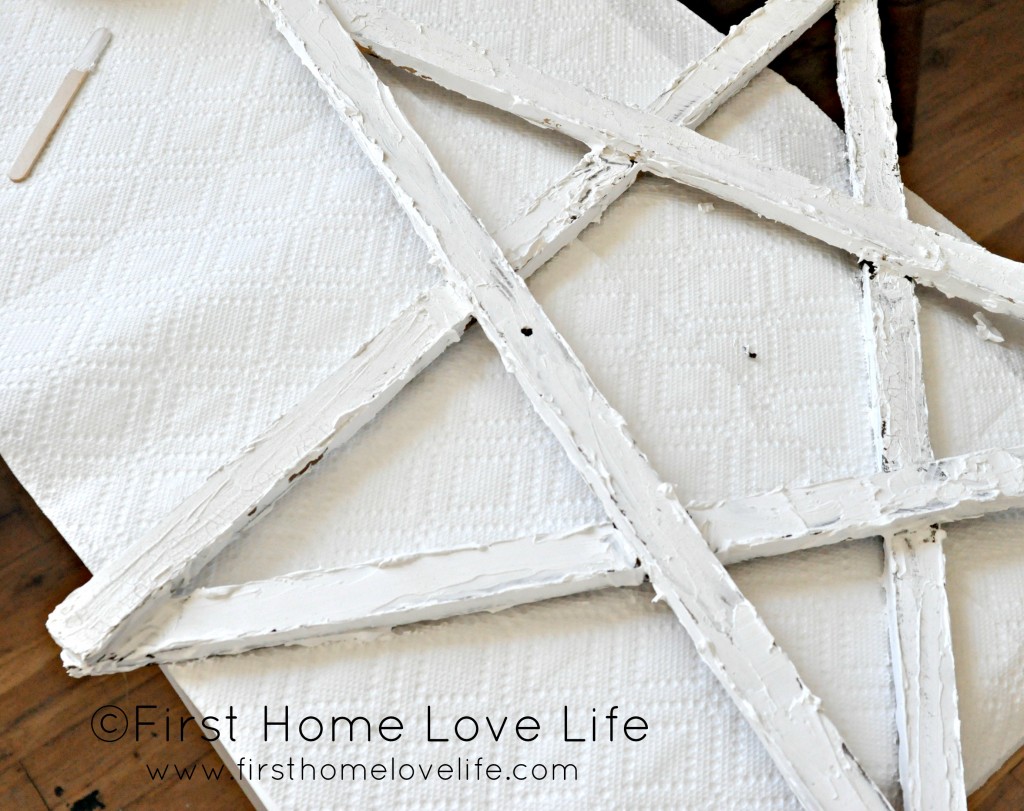 This paint is really thick, so the easiest way to get it covered was by using popsicle sticks.
It's comparable to frosting a cake.
So after I frosted my wood star I let it dry overnight, and the next morning I went in and found it beautifully cracked in all the right places.
Wherever I had put the paint on the wood star the thickest had bigger cracks, and the thinner application spots and teeny tiny cracks.
It reminded me of snow on a tree branch…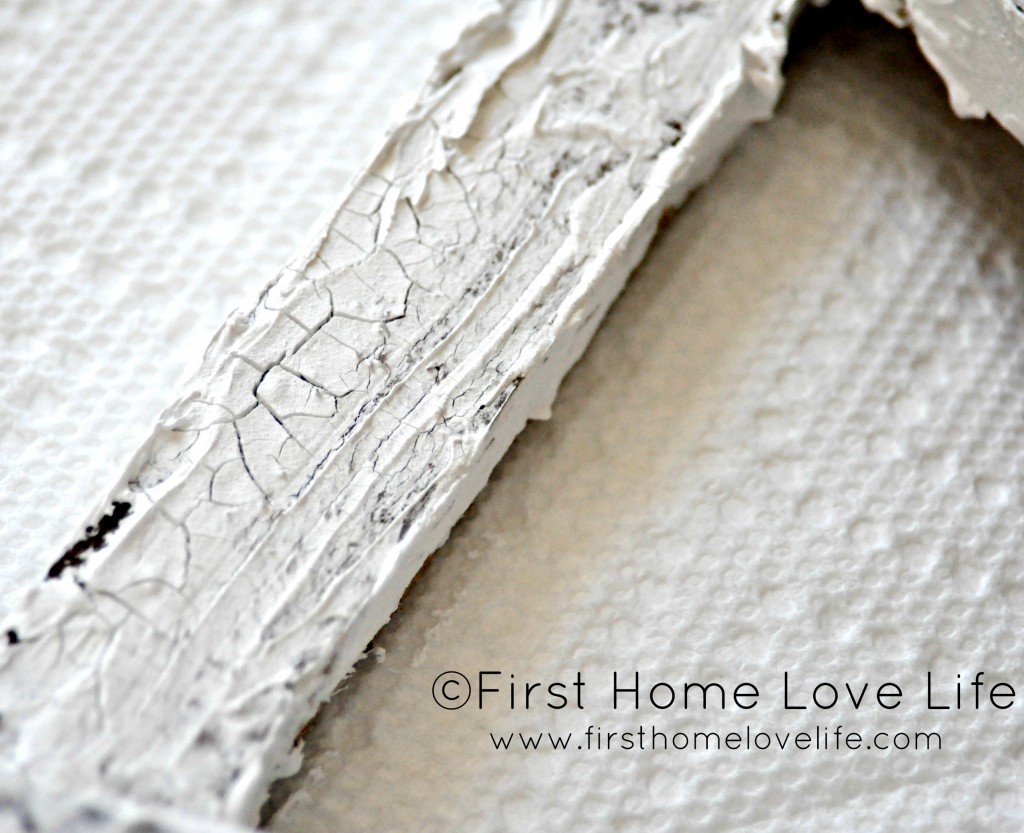 I was loving what I saw but still needed to figure out how to hang cards on it, so I pulled out my jar of mini clothes pins and wood glue…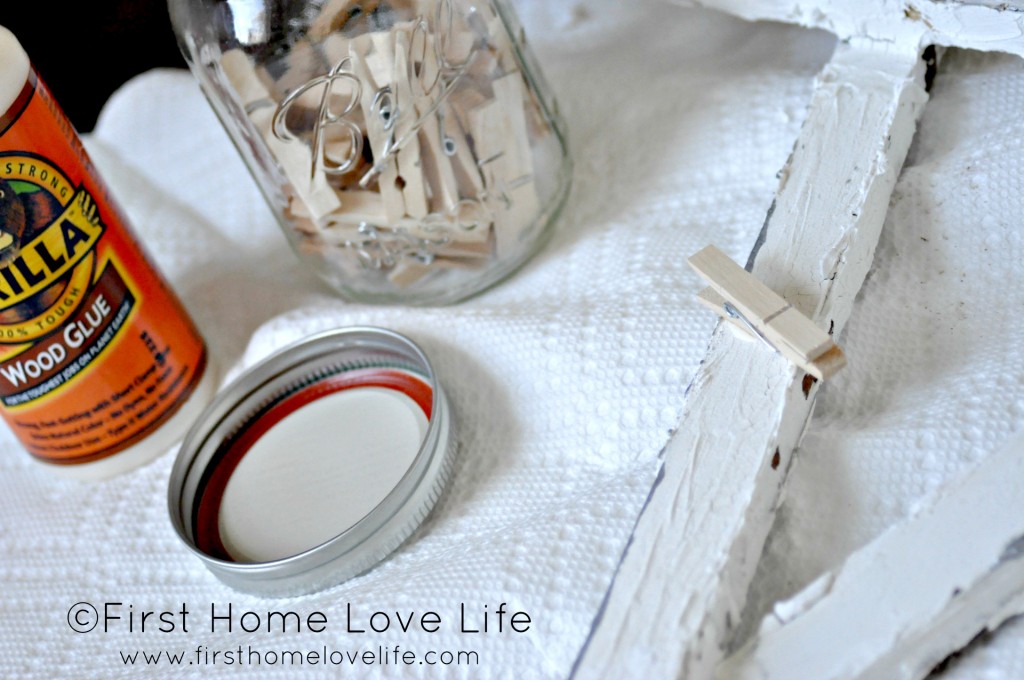 LOVED IT!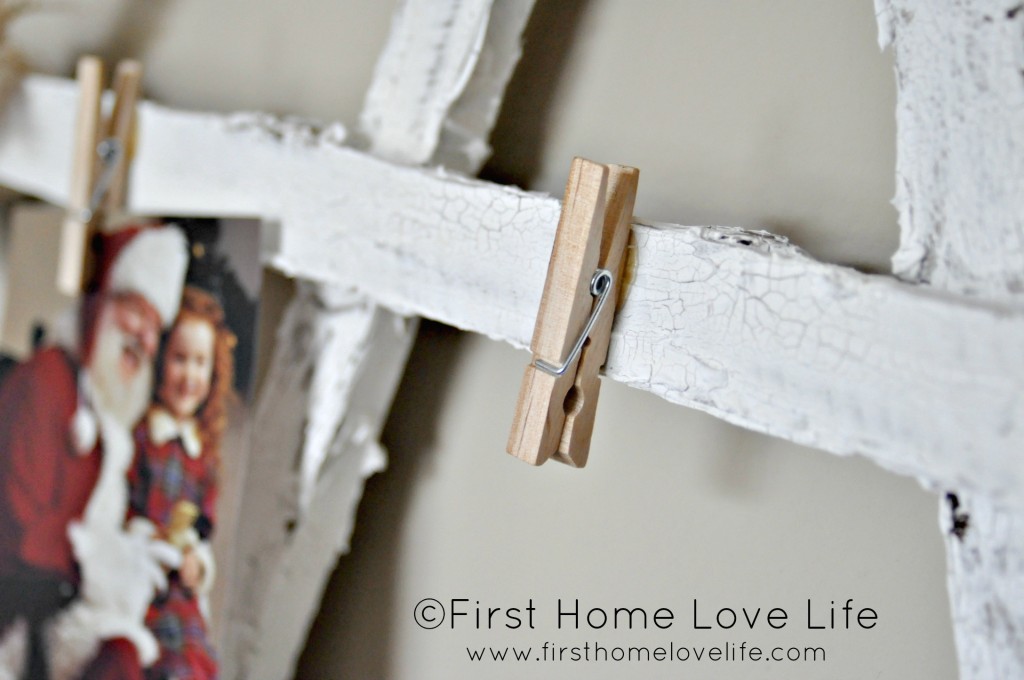 Tied a piece of cut burlap onto each side and hung it on the wall by our living room.
It's now the perfect place to display the holiday cards we receive and the pictures that we take. 🙂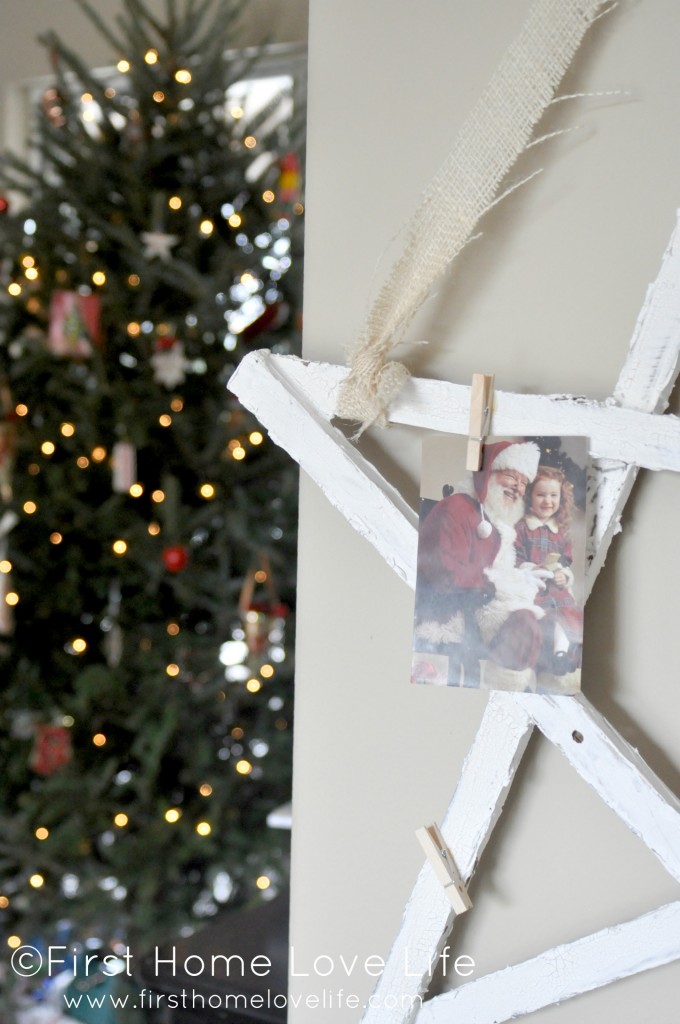 I love easy DIY craft projects, and can't wait to tackle a few more.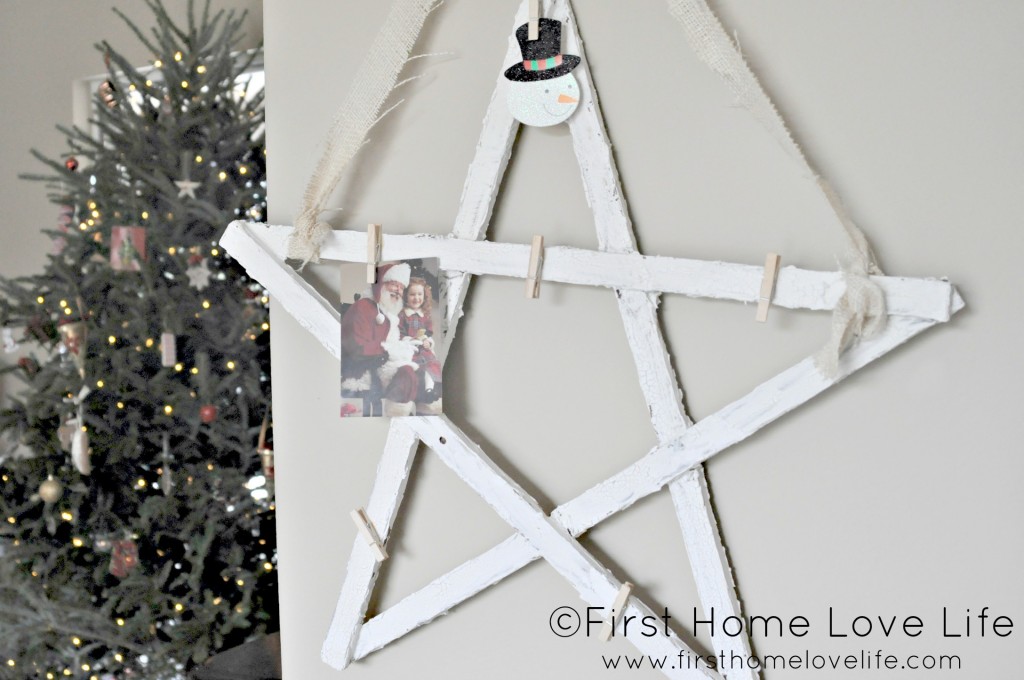 Happy Holidays from my home to yours,
XO!
Comments
comments