A simple tutorial on how you can make your own wood look vases for very little money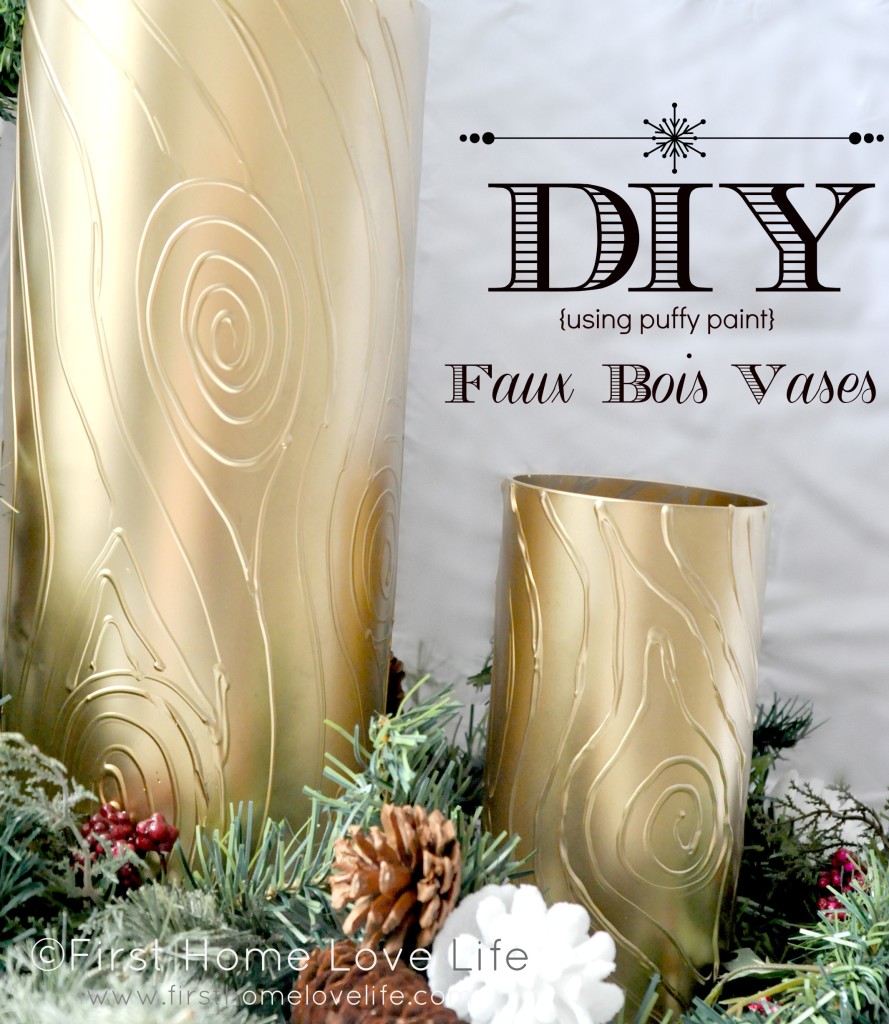 Faux Bois has been around the web for quite some time.
I wasn't particularly a fan of the look until recently when I saw this gorgeous oversized cylinder vase at Marshalls.
It was gold, glittery, and with a $49.99 price tag to boot.
On further inspection I realized I could totally copycat it, so that's just what I did and I couldn't be happier with the results!
Supplies to make wood look vases-
Glass Cylinder Vase
Puffy Paint
Spray Paint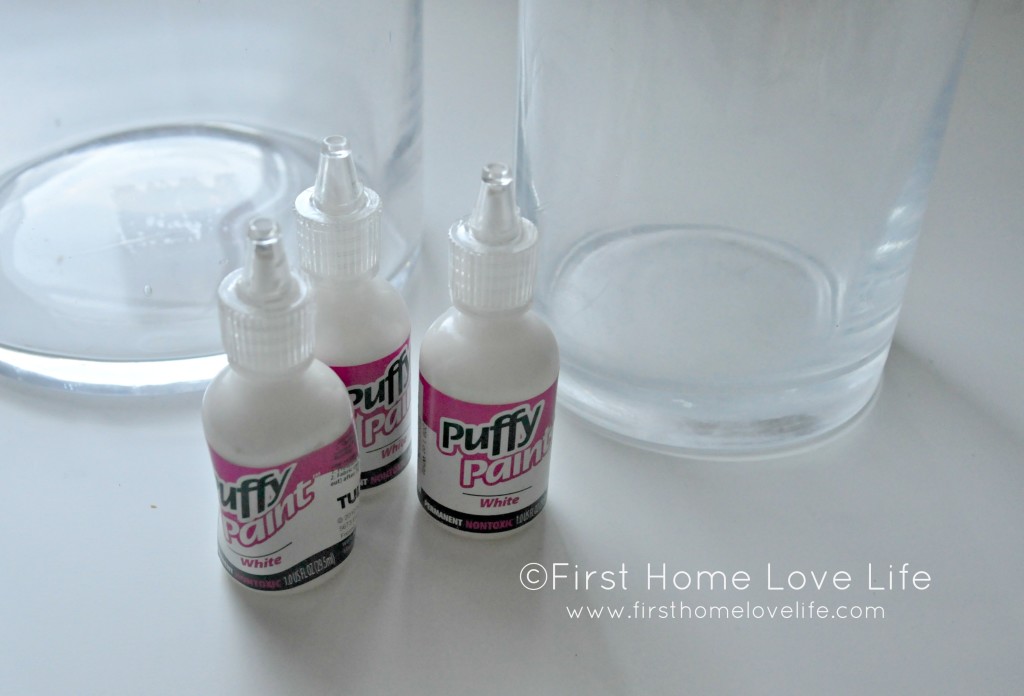 First, make sure the vases were clean and dry.
I chose to use puffy paint for this project because I used the same technique and products on my West Elm Hive Vase Knockoffs and those vases are holding up great!
I looked online for a faux bois pattern I liked and just started swirling designs with my puffy paint.
The beauty with faux bois is the more imperfect the design, the more authentic it looks.
These cylinder vases were so much easier to work with then my Hive Knockoffs!
I just inserted my arm all the way in, and with a little wiggle of my wrist, I could rotate the vase without making smudges.
Also, it was a pretty good upper arm workout! My left arm was burning after I was done holding these things in mid air for about 5-10 minutes!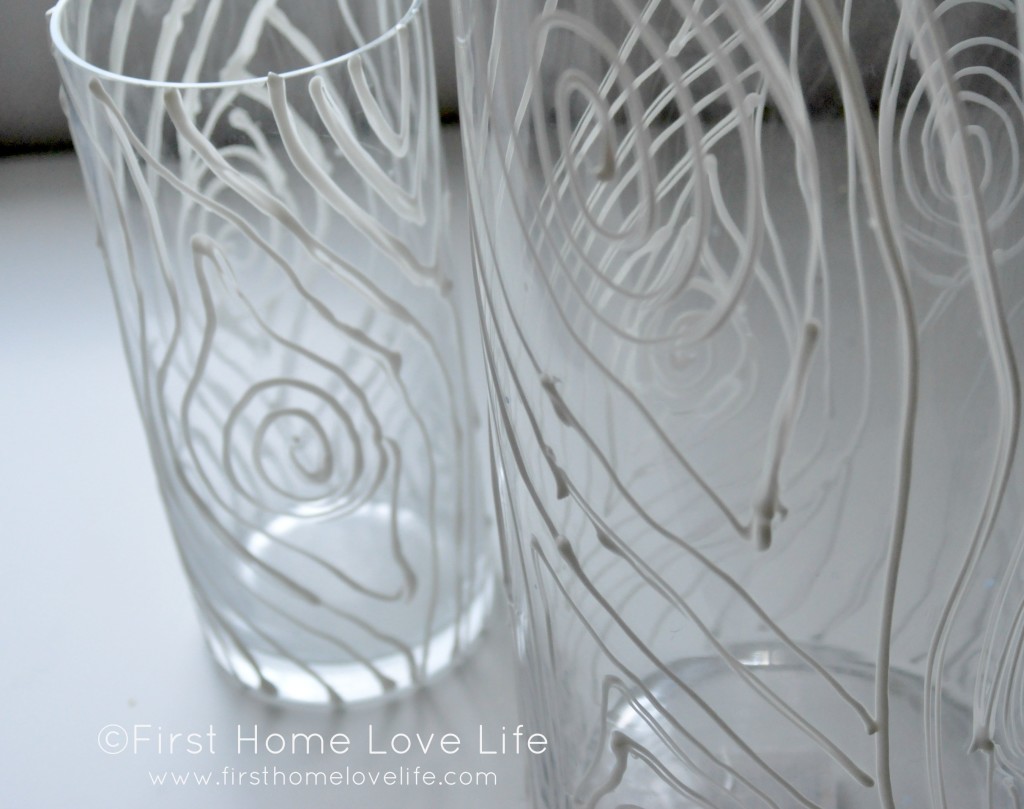 After I was satisfied with my design I let the vases dry overnight.
I'll be perfectly honest and admit I was ready to stop right at this point.
I kinda liked how it looked as is, but for the sake of finishing what I started, and 'copycatting' my Marshalls find I went on…besides, I can always make more!
The next morning I grabbed my vases and gold Rustoleum spray paint and headed outside.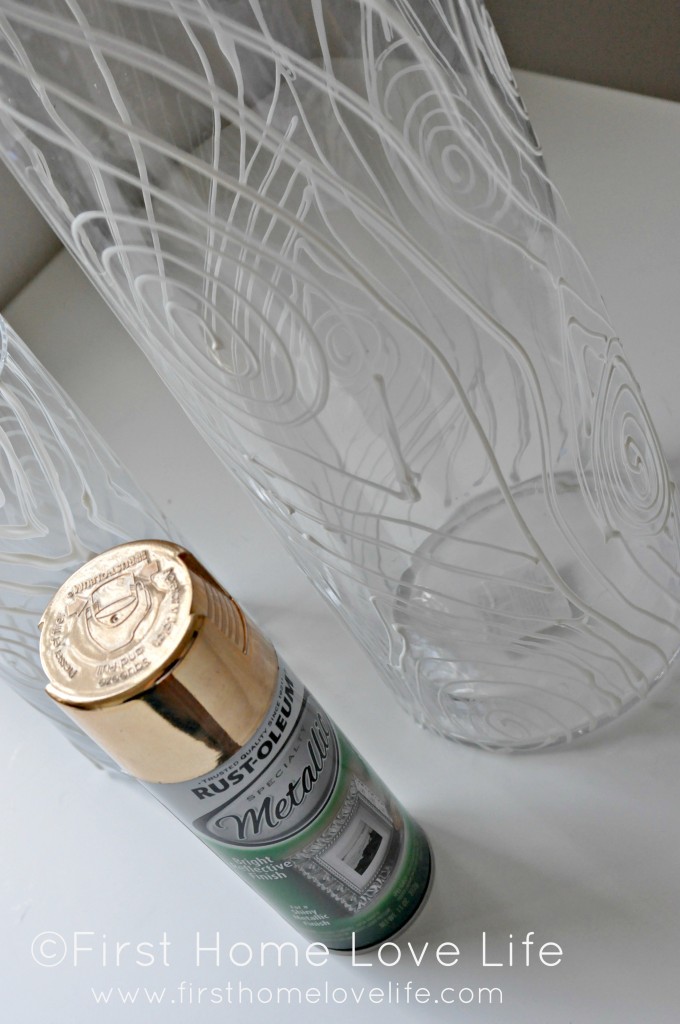 One light even coat…let dry…another light even coat…let dry…turn upside down to get the bottom covered…let dry…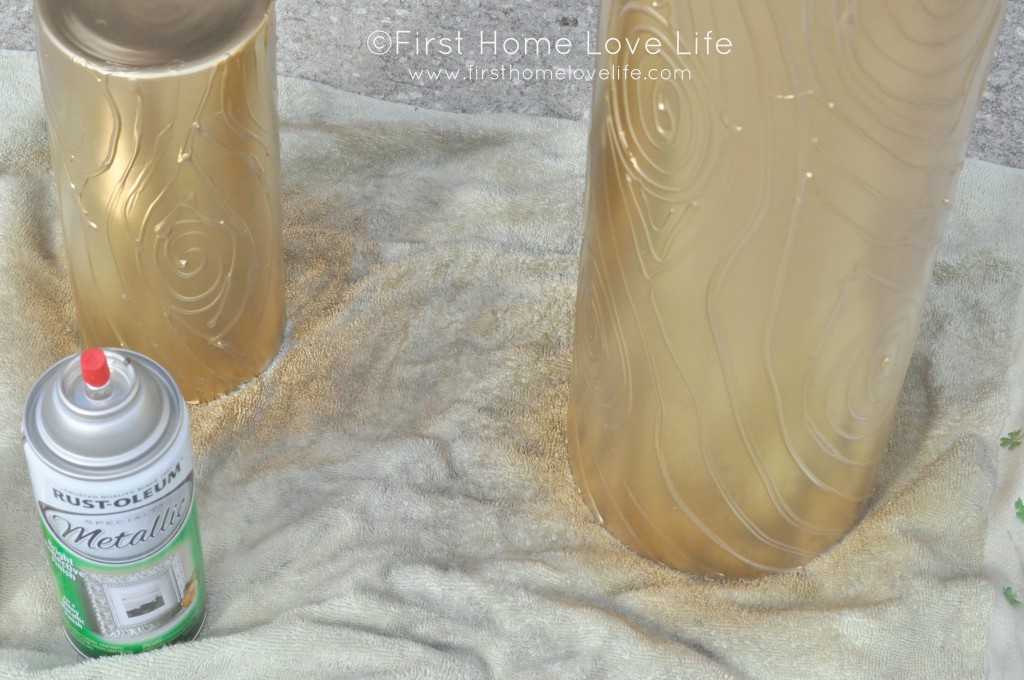 Then voila!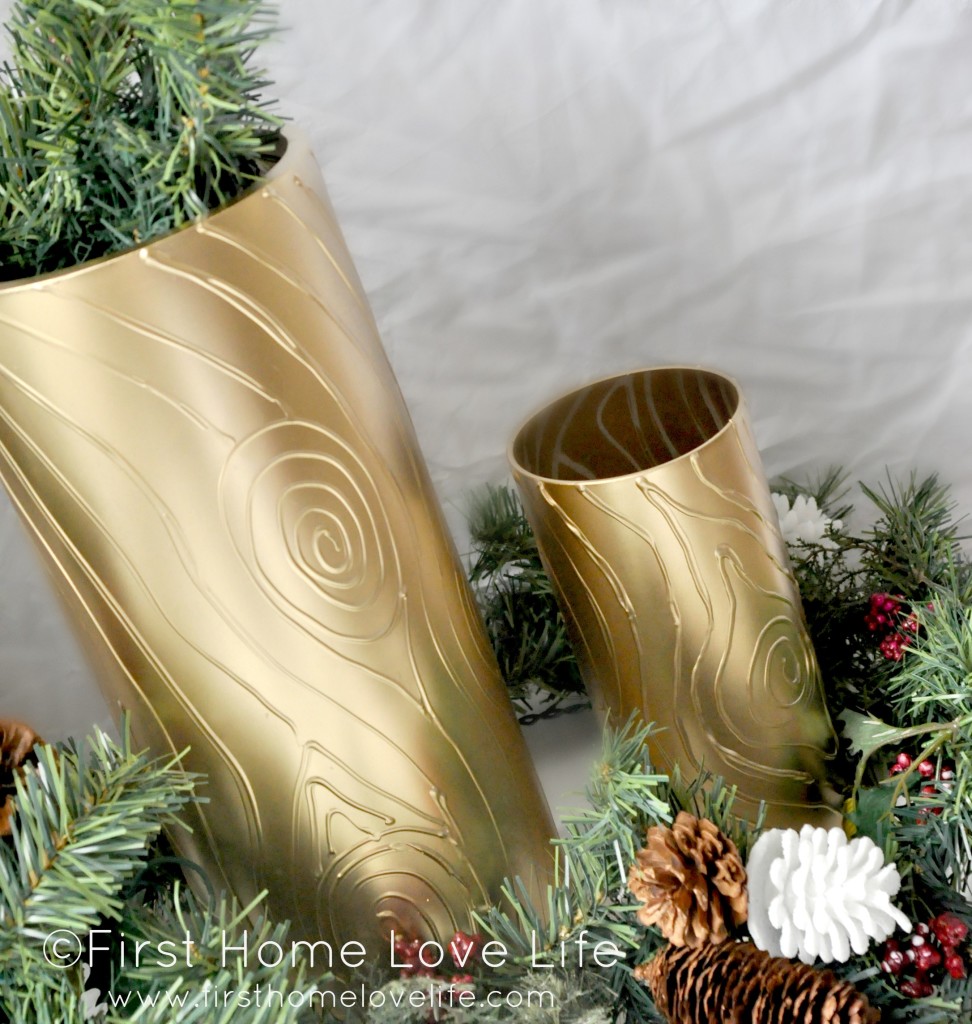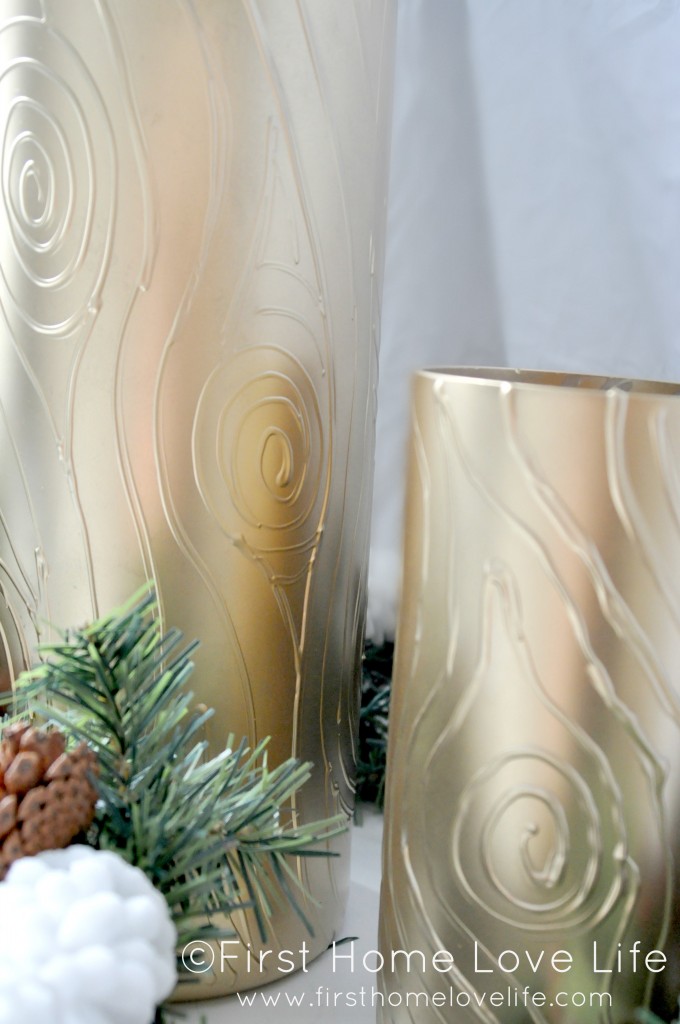 Happy painting! XO
Comments
comments