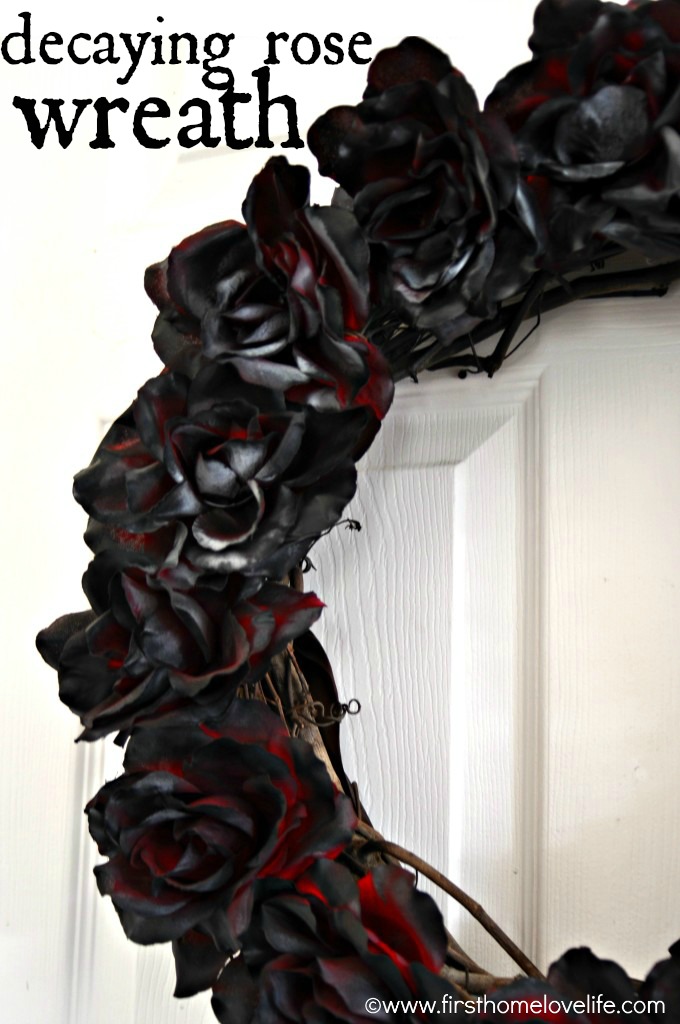 This is one of those crafts that was so simple I really didn't even plan to post about it, but then I thought that maybe you would like to see so you could make a really simple wreath for your front door for Halloween. So I apologize in advance to you super crafty creative divas, but this is how I roll! Crafts that take less than 10 minutes to throw together like this one, a "dead" rose wreath…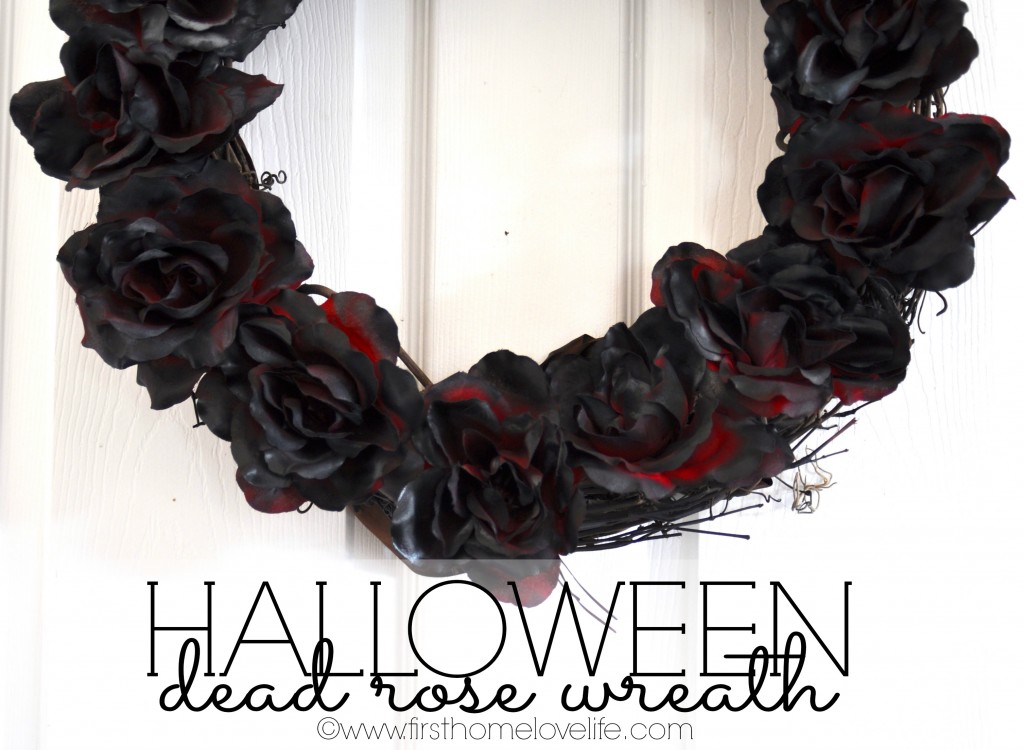 Here's what you need…
grape vine wreath
fake red roses
hot glue gun with glue
black spray paint
Yep…that's all! You could definitely add a pretty ribbon to this too, I just don't happen to have any black ribbon at the moment and because this is one of those after thought posts I decided to just go ahead and put it up without any. I still think it looks great, totally gothic and Halloweenie.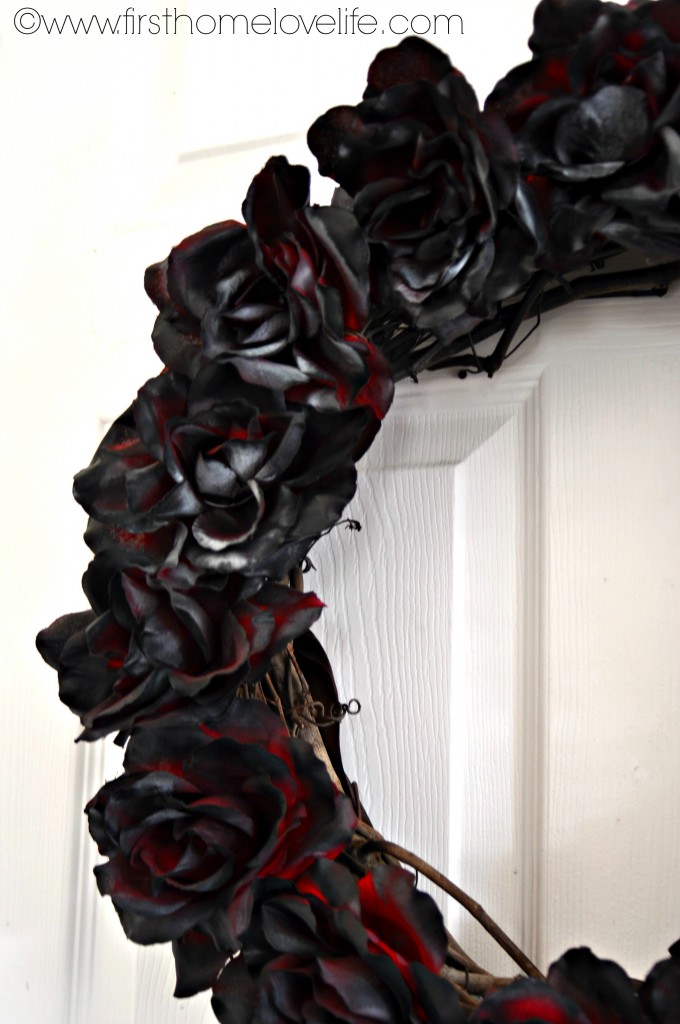 Spray paint your red roses with the black spray paint. I opted to leave some of the red showing so it's more dimensional, but that's up to you weather you want to cover them all over.
Also give your grapevine wreath and light spray of black just to dirty it up a bit.
When your roses are dry remove them from the stems. Mine just popped off by being pulled, but your may need to be cut off so get as close tot the stem as possible.
Now attach them to your grapevine wreath with some hot glue, and let it dry.
Ta da!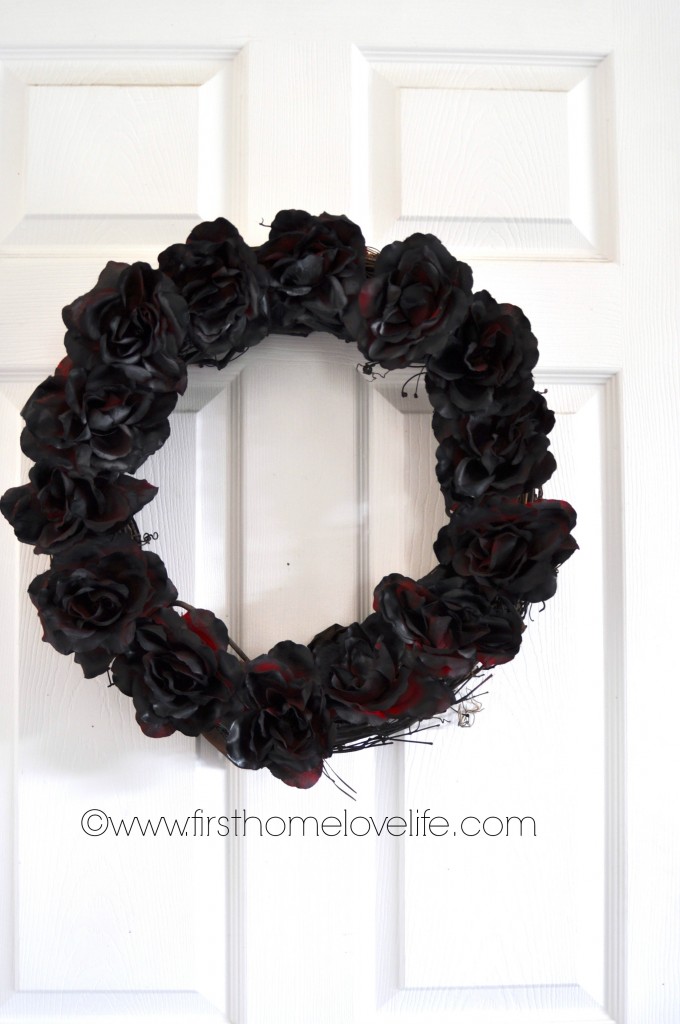 So simple, but really beautiful. I love it!
I probably will end up going to the craft store for some ribbon before I hang it on my front door, but for now it looks great up against our white garage door.
Sometimes the best crafts are the ones that are the simplest, wouldn't you agree?
And if you're looking for more simple craft projects then check out my Halloween page for more spooky ideas!

Talk to you soon guys, take care!
XO
Comments
comments