Say what? A post that doesn't have anything to do with Halloween…I know, brace yourselves!
So here's a question for you…Can you call something a bookshelf if there is technically no books on it? I don't know.
I didn't even know what to call this random wall cut out that is one of many in our house! Our home was built in 1999 circa time of the faux plant shelves. Can you picture what I'm putting together here? I'm sure back then it was considered an upgrade to have these nooks built into your walls so you could dangle faux ivy from it, but after living in this house for over 2 years now these shelves, cut outs, and ledges have done nothing but be a place where dust collects by the inches.
I'm almost positive I'll be taking a sledgehammer to a few of them in the upcoming months, because I've had it. I'm SO OVER the dusting and cleaning these things that aren't even being utilized to their full fake plant potential.
But others…Other's that really can't be taken down need to be camouflaged somehow. Like this one…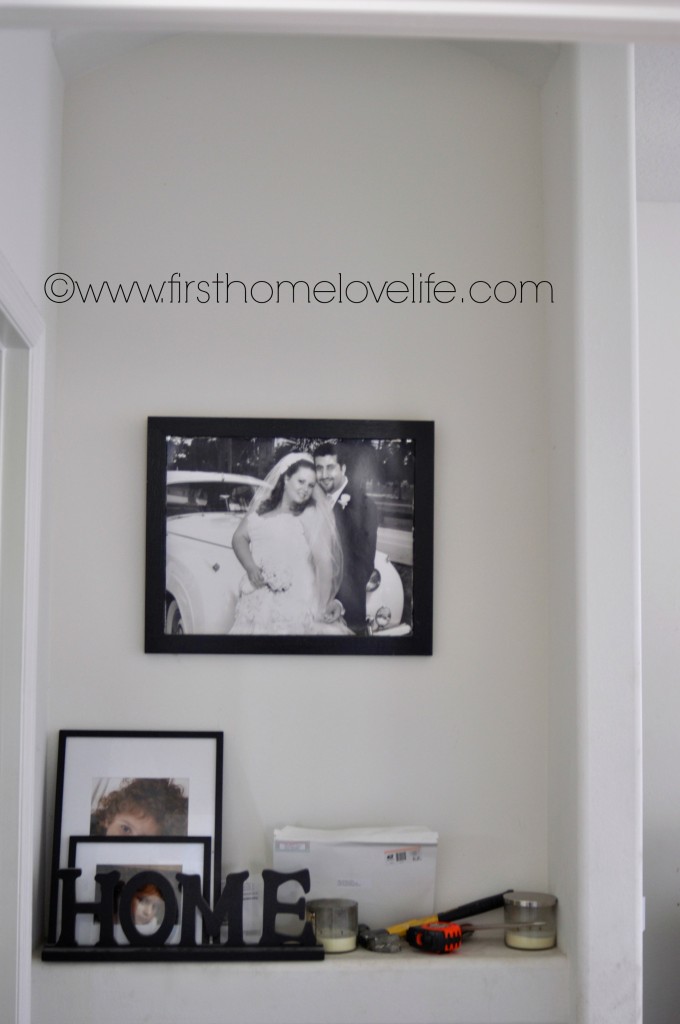 This is what I have looked at every.single.day. for about a year now. When you open the door to our master bedroom you are greeted with this. Relaxing, eh?
Here's another angle, so you can see the arch. Oh yeah, it's arched too…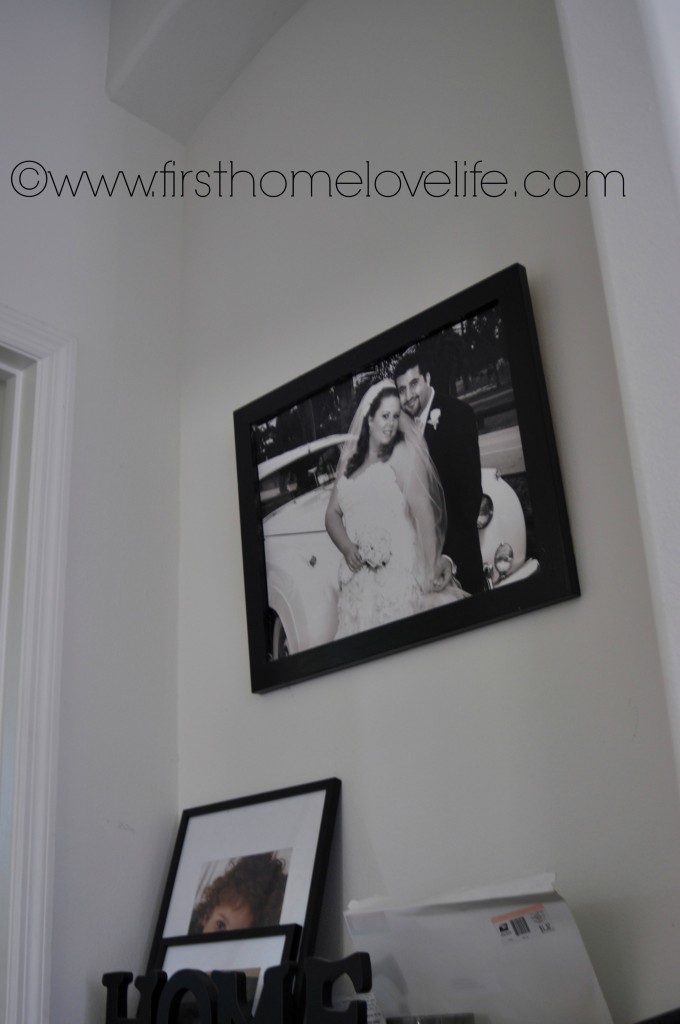 See what I mean? What am I supposed to do there?! There's a big fat ledge/shelf, and then another space at the bottom with another fat ledge. It's things like this that make me want to whack the builder in the nose, but I decided to turn my frustration into something a little more constructive…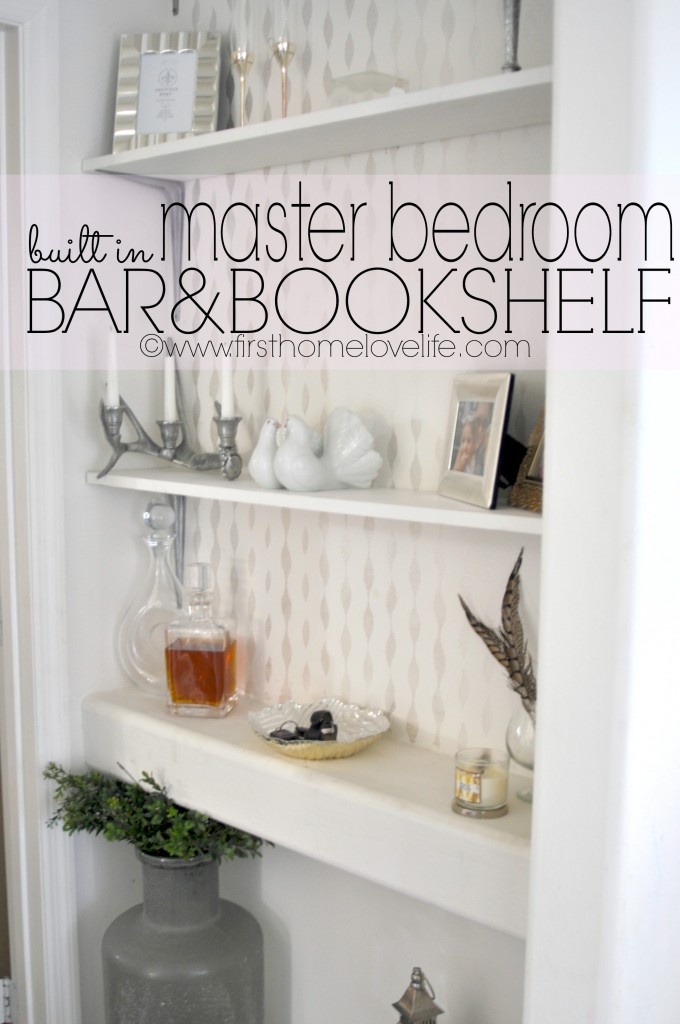 …and it's kind of making me wonder why I didn't do this sooner!
Since that big built in ledge was already there, all it took was one 8"x12′ cut into 3 pieces to create the shelves. I originally was thinking of using L-brackets to secure the shelves but at almost $5 a piece for the size I needed, I opted for the cheaper, standard shelf brackets at .97.
Total cost for this simple update- under $30.
So back to my question…can a bookshelf really be called that if there isn't a book on it?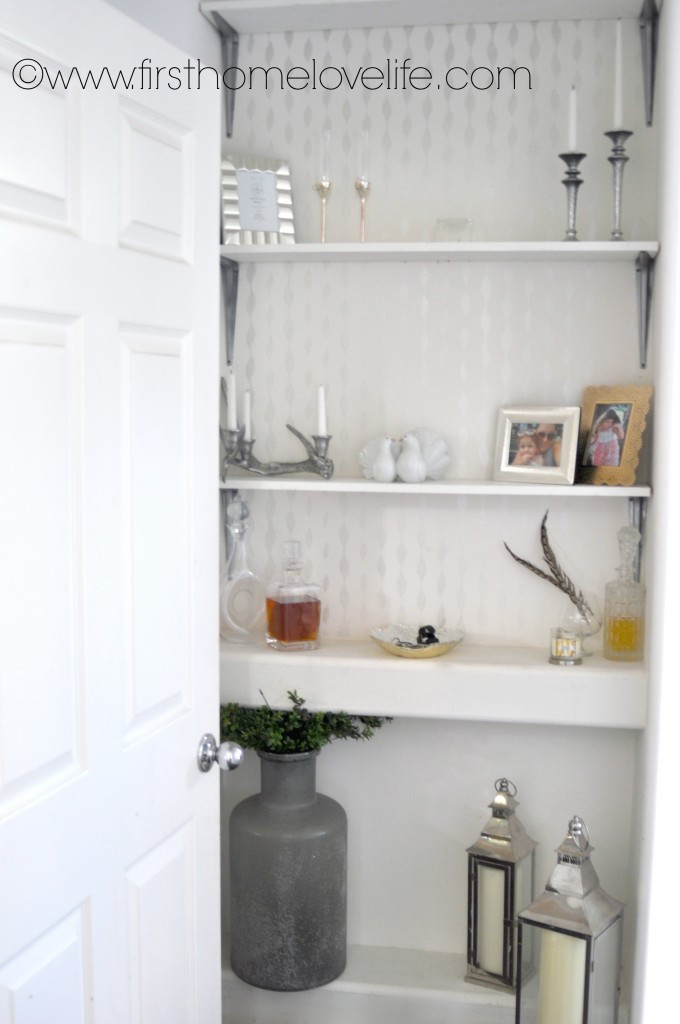 I'm still working on finding the perfect accessories to fill the shelves with, but it's coming along and opening the door to this is whole lot better than that.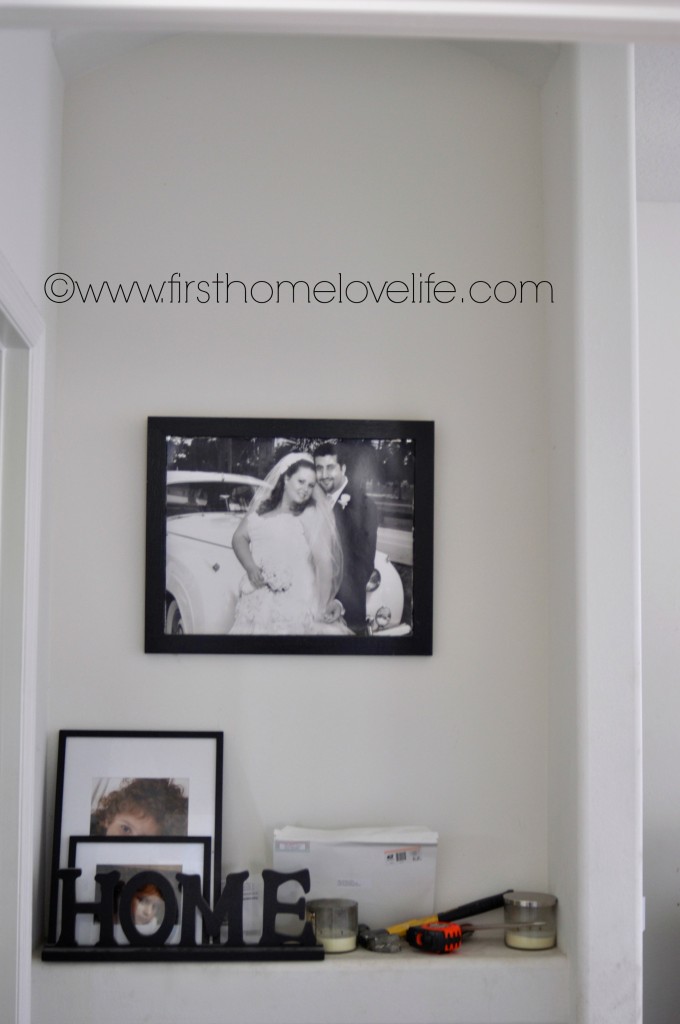 Another fun thing I've been thinking about for a while is setting up a little bar in the bedroom. My husband on occasion likes to have a brandy or scotch before bed, so I thought it would be the perfect spot to set that up next to a small bowl where he drops his keys and wallet when he gets home.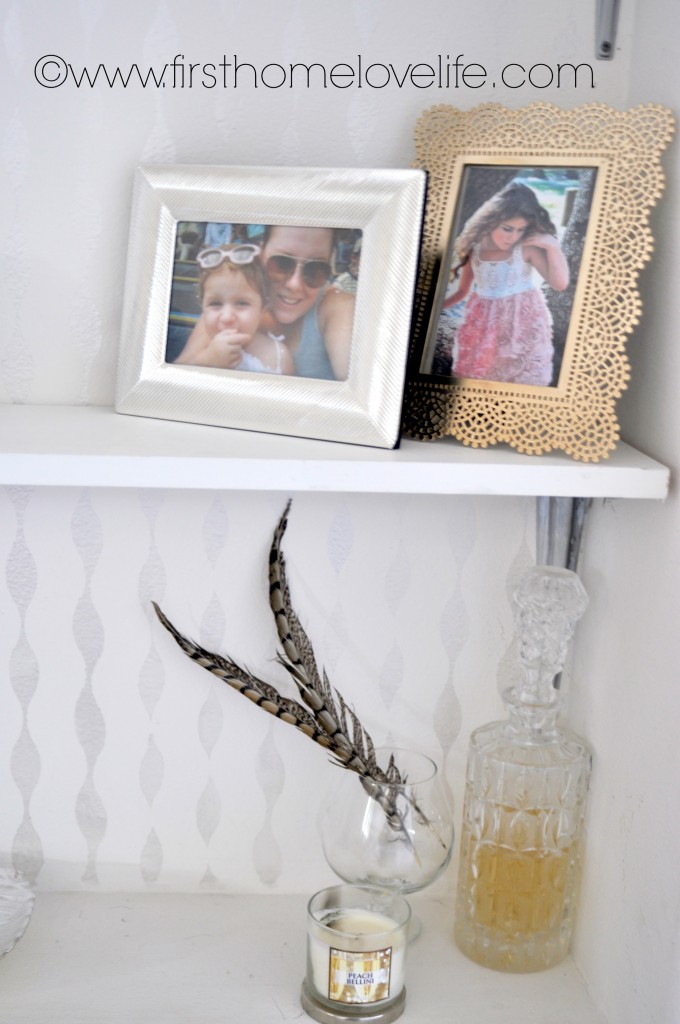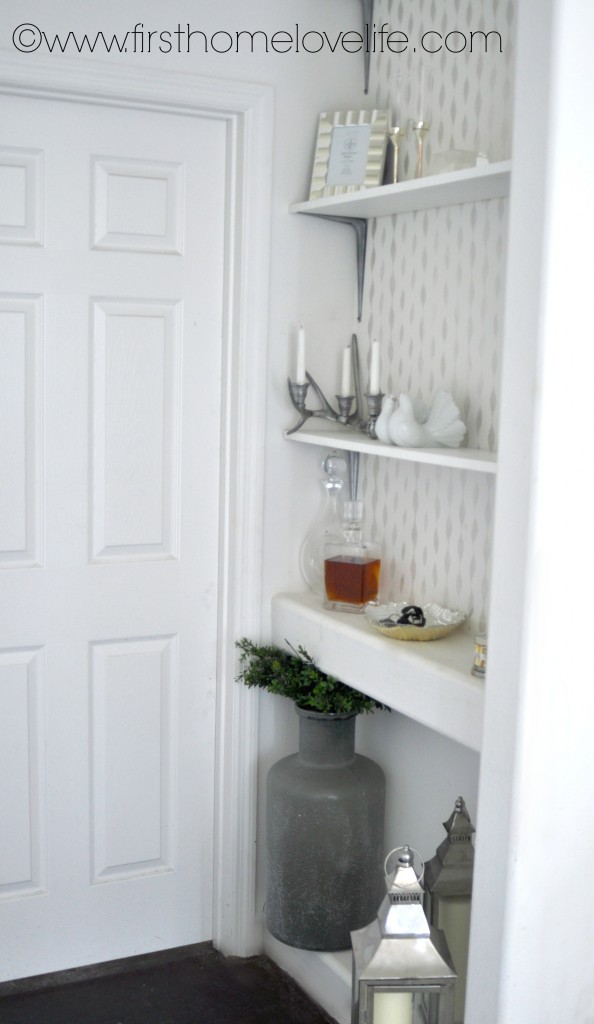 We'll see how long it stays like this, but for now it actually has a function instead of being a junk and dust collector. Now hopefully it will inspire me to start working on our bedroom as well. That's the only room that hasn't been touched since moving in over 2 years ago!
Do you have any of these built in ledges in your house? What the heck do you put there?! I need to know either by leaving a comment below or on my Facebook page.
Talk to you soon guys, take care!
XO
Comments
comments