I'm sure I sound like a broken record by now, but I just love Halloween! I love pretty much every aspect of it especially the decor! Today I'm showing you a frightfully festive craft that will send chills down your spine…"Bloody" candle Halloween decorations.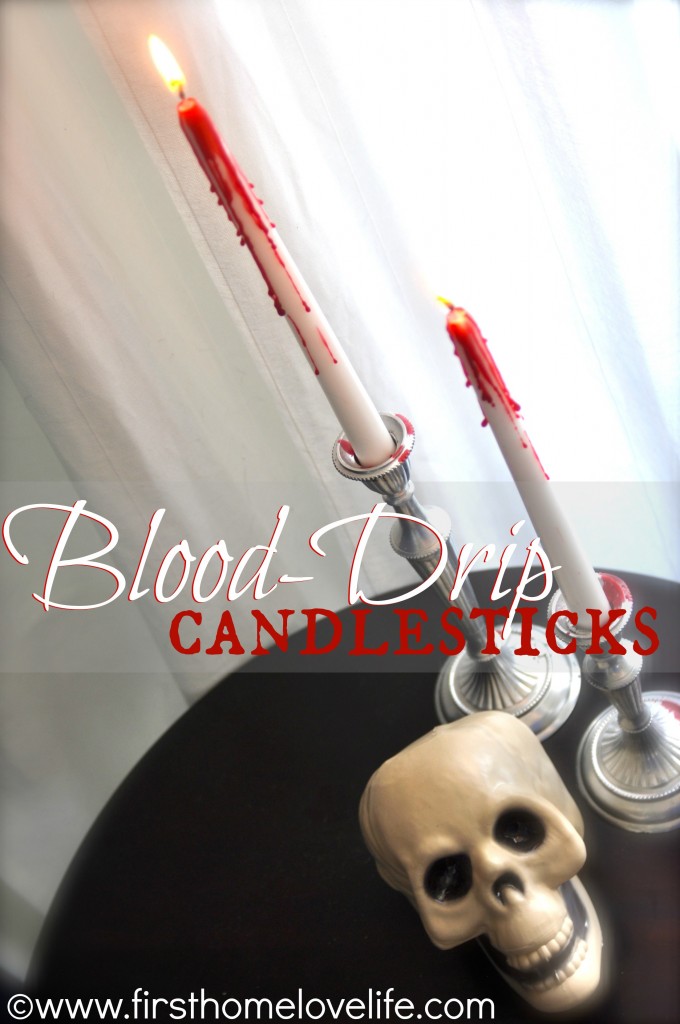 How freaky would a cluster of these look on your dining room table or buffet?! They're so easy to make too! Here's what you'll need…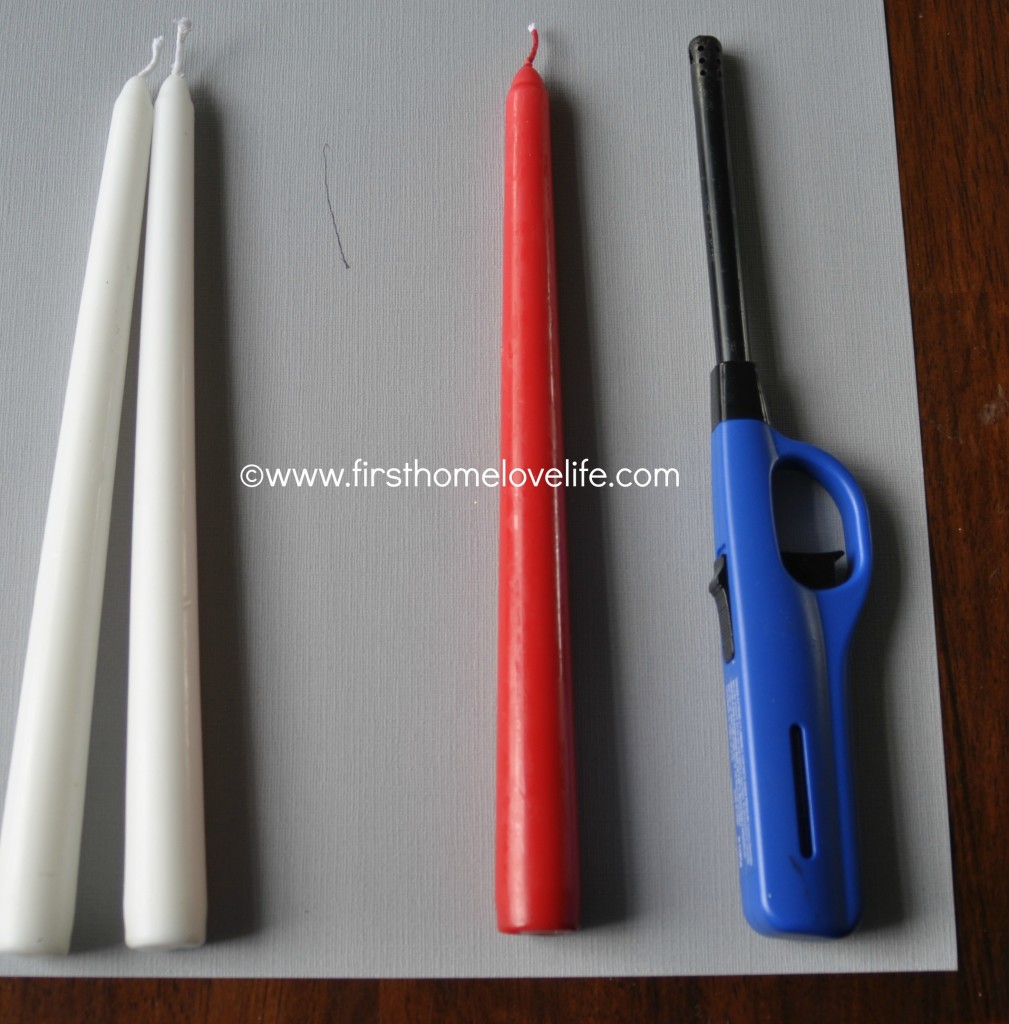 white tapers (however many you need to make)
1 red candle
lighter
piece of scrap paper to catch the splatter
You can do this with while pillar candles too, but they don't look as realistic as the tapers in my opinion. Here's how you do it…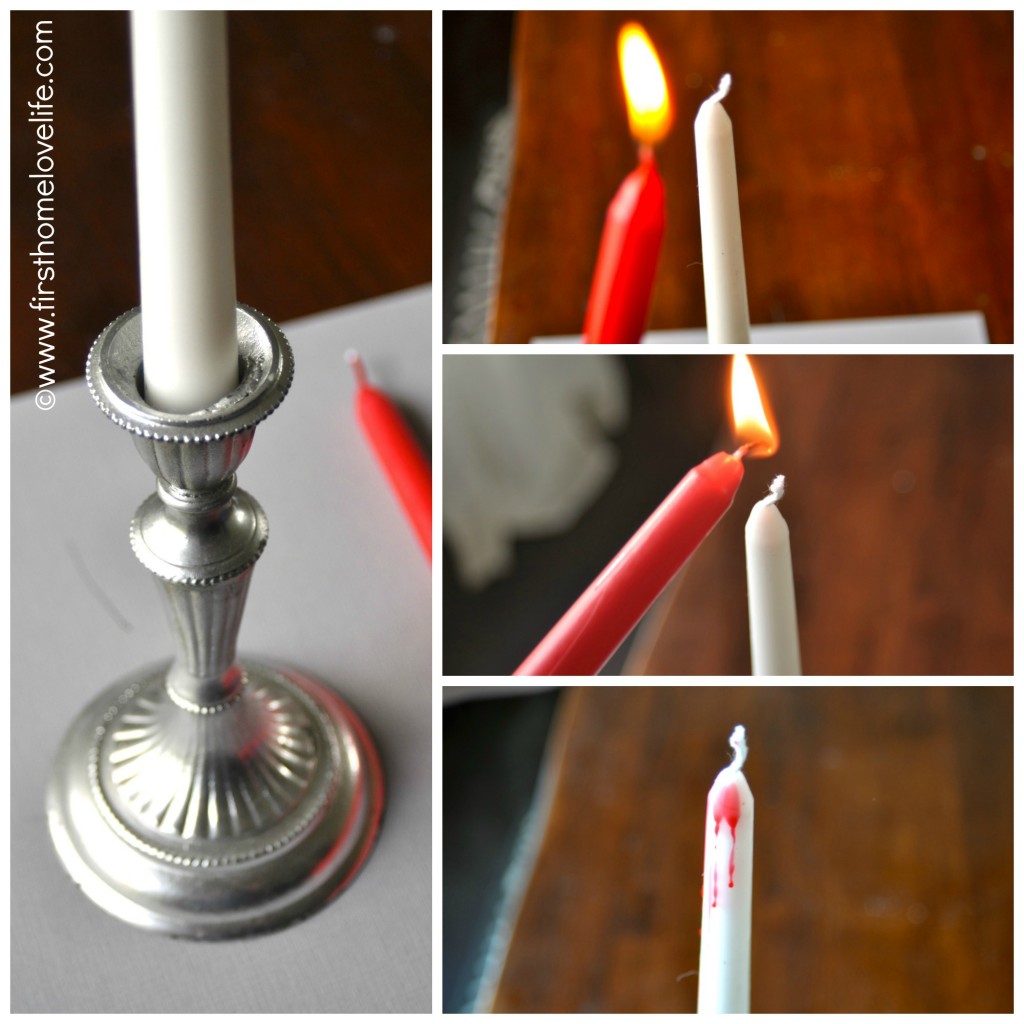 Put your taper into the candle stick on top of the scrap paper. I don't worry about getting red wax on the candle stick because wax is really easy to scrub off once Halloween is over and it just adds to the realness of this creepy decoration!
Then light your red candle, not the white, just the red one and hold it about half an inch from the top of the white.
Let it drip…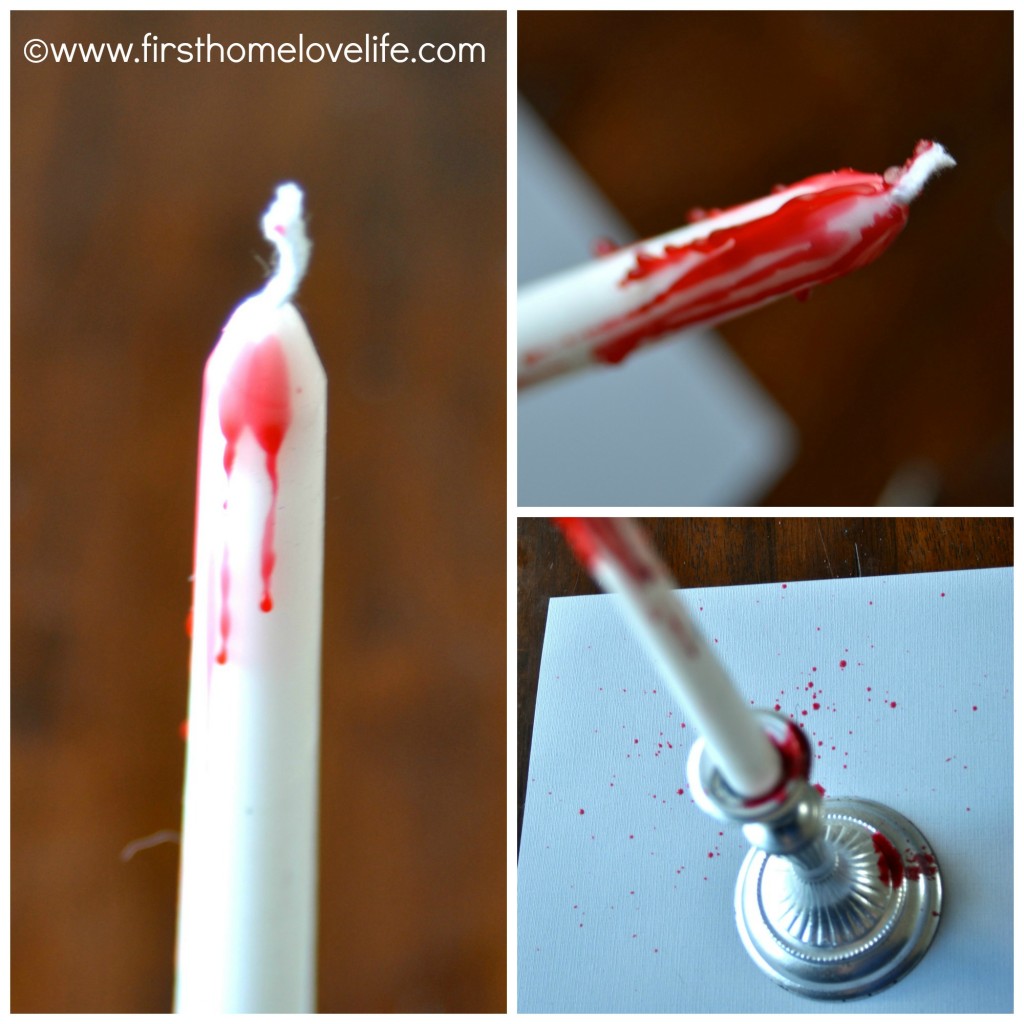 The trick to getting long eerie drips is to hold the red candle still. Let it drip 5-10 times in the same spot before moving it. Play around with it until you achieve the look you want and it looks good from every angle. Oh, and YES…Let it splatter and drip onto the candle stick. It just adds to the grossness. 😉
Absolutely disgusting, right?! I know…
I love it!
Super easy to achieve, and almost elegant in a way…I'll call it gorey-chic as far as decorating goes. Put that on your Halloween tablescape and your guests will go ga-ga over it! Are you having a Halloween party this year? I'd love to hear what's going on your table.
Leave me a comment and let me know, or even better on my Facebook page!
Looking for more frightfully festive Halloween ideas? Then check out my Halloween page!
Talk to you soon guys, take care!
XO
Comments
comments