"This shop is part of a social shopper marketing insight campaign with Pollinate Media Group® and Sharpie, but all my opinions are my own. #pmedia #StaplesBTS http://my­disclosur.es/OBsstV"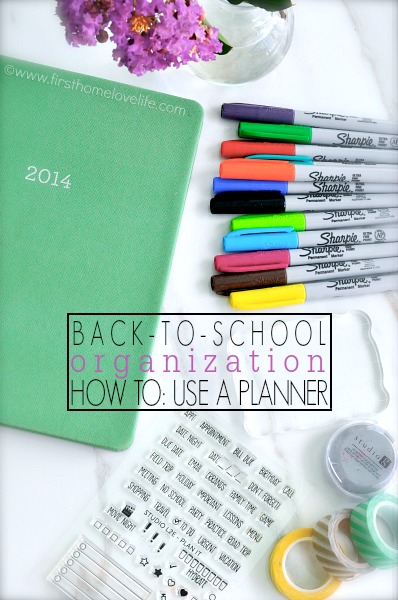 I'm in no way a "planner addict," but I definitely depend on one to keep me on track and sane, especially during the school year. I only have one child, but I swear, her schedule is sometimes busier than mine, so I couldn't even imagine having two or more kids in the mix!
Another reason my planner is my BFF this time of year is because, my memory is shot. I sometimes will forget something I said the minute it comes out of my mouth, so writing things down is crucial for me in staying organized during back to school time. I use a very basic "no frills" planner. It has everything laid out weekly for me to write in and then an area for a month at a glance that I can jot down notes quickly to add in more permanently at a later date. It works for me, but the thing about planning is it's very personal…
What works for me may not work for all, and that's okay. My 'way of doing it' does change from year to year but one thing stays the same. My tool or writing utensil of choice…Sharpies…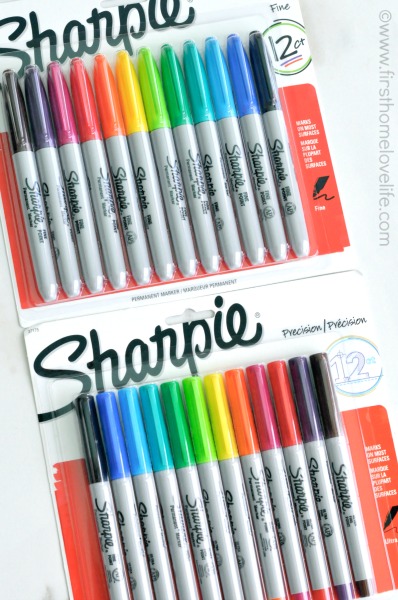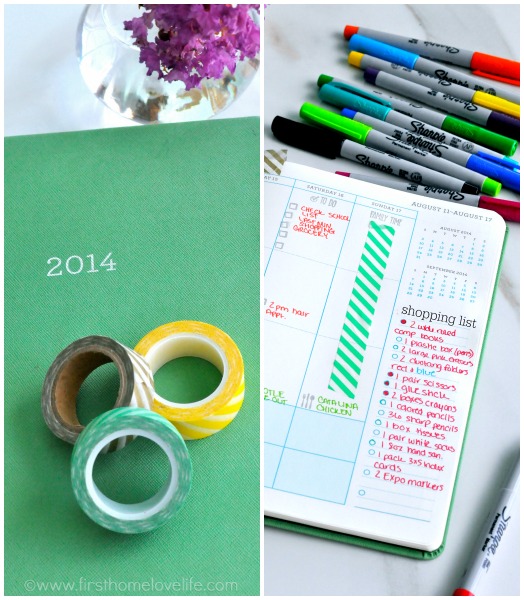 One thing I always look for in a planner is thick paper, because there is no budging in the Sharpie department! I love using the different colors to color code my activities and to-do lists…
Green- dinners
Orange- errands
Red- shopping lists
Blue- appts.
Purple- household chores/services
Black- school activities (meetings, plays, homework due dates…anything school related)
Pink- sport practice/games
It's become second nature, since I've been doing it that way for as long as I've been using a planner.Occasionally I will use stamps, and stickers, oh and of course washi tape to block off large portions of days, but I find just using the different color Sharpies works fine for me, and keeps my planning organized enough.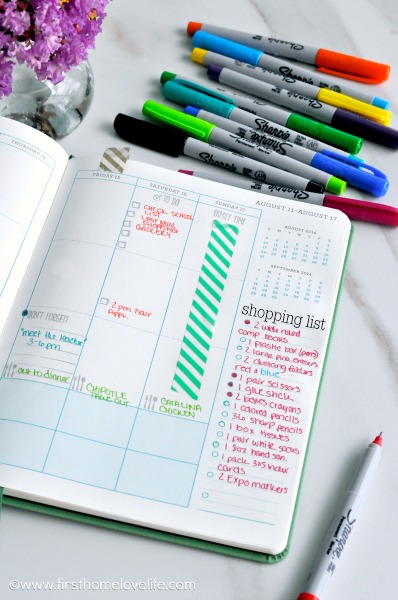 If you're thinking about starting to use a planner, you need to figure out what works best for you and be realistic in what your needs are. I've seen some bloggers who will write down meticulously perfect hourly schedules in their planner, and that's amazing if they can stick to it like that! For me, I mainly use my planner to keep me on track for the day, making sure no appts. were missed, errands were run, and we have some sort of an idea of what's for dinner. I can honestly say that using a daily planner has changed my life for the better. I feel more in control of my days and weeks sometimes even months in advance. Which is a HUGE accomplishment for me because by nature I'm normally a forgetful scatterbrain. 🙂
So where to begin if you want to be more organized for this upcoming school year? What do you need to get started to start using a planner?
Well…starting off, besides the obvious planner, you'll need to get the basics…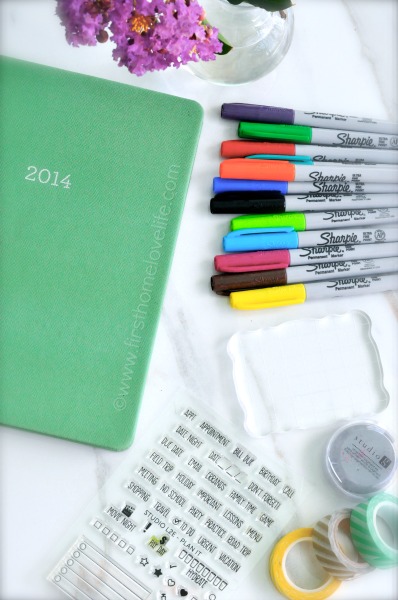 Different colored Sharpies, pens, highlighters…All things you can pick up at Staples, which is where I go to get any office supplies I may need. Anything else purchased for your planner would just be really for decorative purposes…stickers, washi tape, stamps, and stamping block. These are all 'extra' things that you can use to decorate your planner, but are not really needed.
Starting on August 10th all Sharpie fine and Ultra Fine markers and highlighters will be on sale at Staples while supplies last, so now is the time to grab what you need to begin planning!
Do you use a planner? Thinking of starting to use one? Have always used one? I'd love to hear what kind you have, and what supplies you use to plan in the comments below…
Talk to you soon friends, take care!
XO
Comments
comments