Ahhh yes….It's that time of year again! Time to hang up those beach bags and replace them with book bags…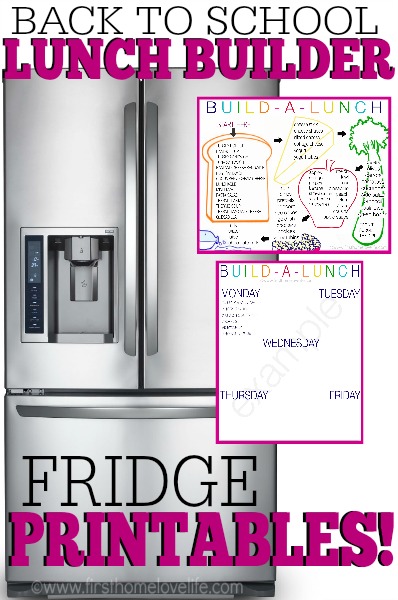 I'm sad yet kind of giddy at the same time. Is that weird? 😉
While I love having the summer to do fun things with my daughter and her friends, I'm so ready to get back in routine! Plus…It means we're totally inching closer and closer to my most favorite time of year! 😀 FALL….Ahhhhhhh….
However, with back to school comes the not so fun things…waking up before the birds, getting the kiddos off and ready on time, homework, packing lunches…homework…Oh I said that already, didn't I?
Well…I can't really help in the homework department, and trust me when I say you won't want me to help in that department! I can however, most definitely make lunch packing a bit more…fun? No…organized….Yes!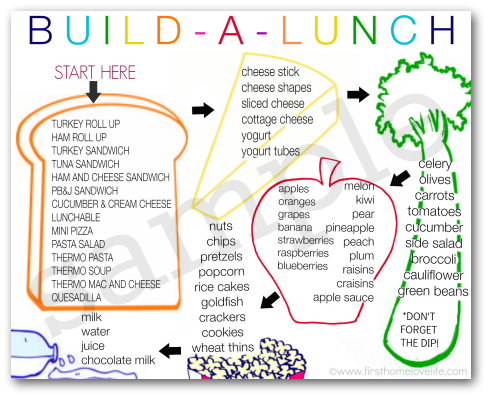 I plan on using them myself, and figured I would share them with you as FREE PRINTABLE documents. 🙂
My plan is to laminate the top menu and hang it on our fridge. Then every week before I head out to do grocery I plan to print out the 'menu planner' and let my daughter pick out what she wants for lunch each day. This way there's no early morning issues about not liking what's in her lunch box and needing lunch money when momma's out of cash 🙂
Nope, this momma is getting her youknowwhat together this year! Not only are we owning the mornings with our 'morning routine' basket, but we're planning out our school lunches well ahead of time! I love it, and hope you do too!
Feel free to print below…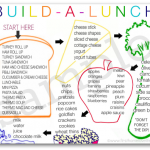 PRINT >> build a lunch printable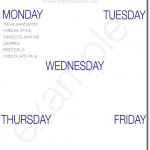 PRINT >> menu.jpg 1,586×1,983 pixels
And while you here…check out these archived back to school posts…
Back to School Breakfast Ideas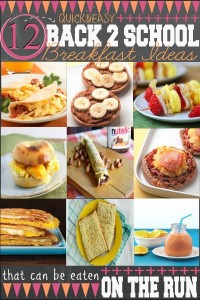 Talk to you soon friends, take care!
XO
Comments
comments