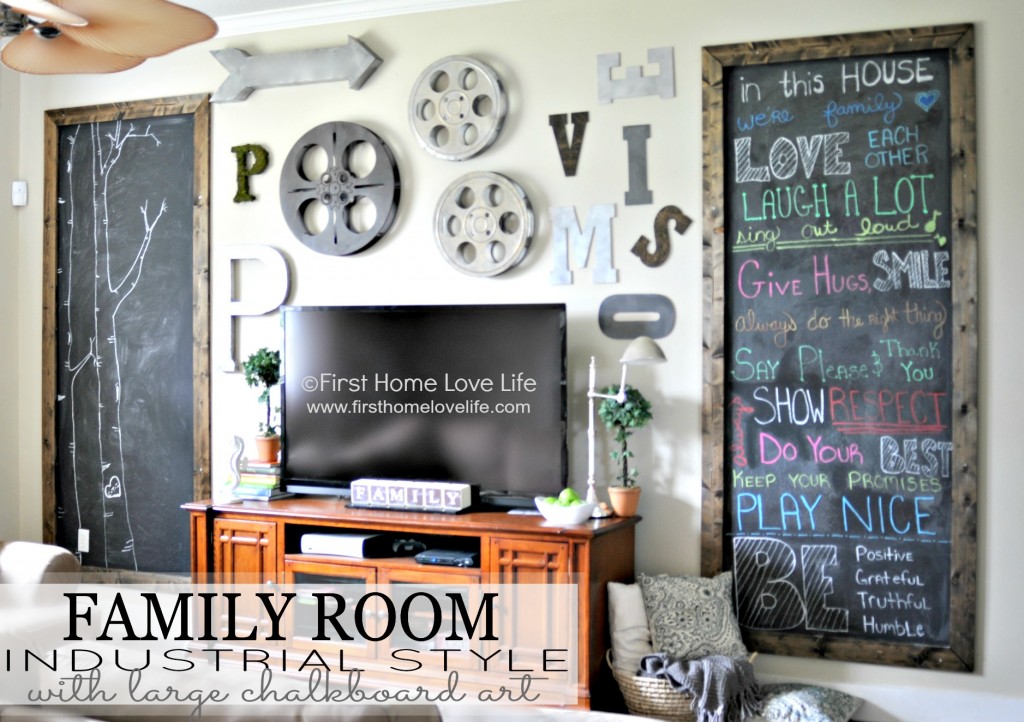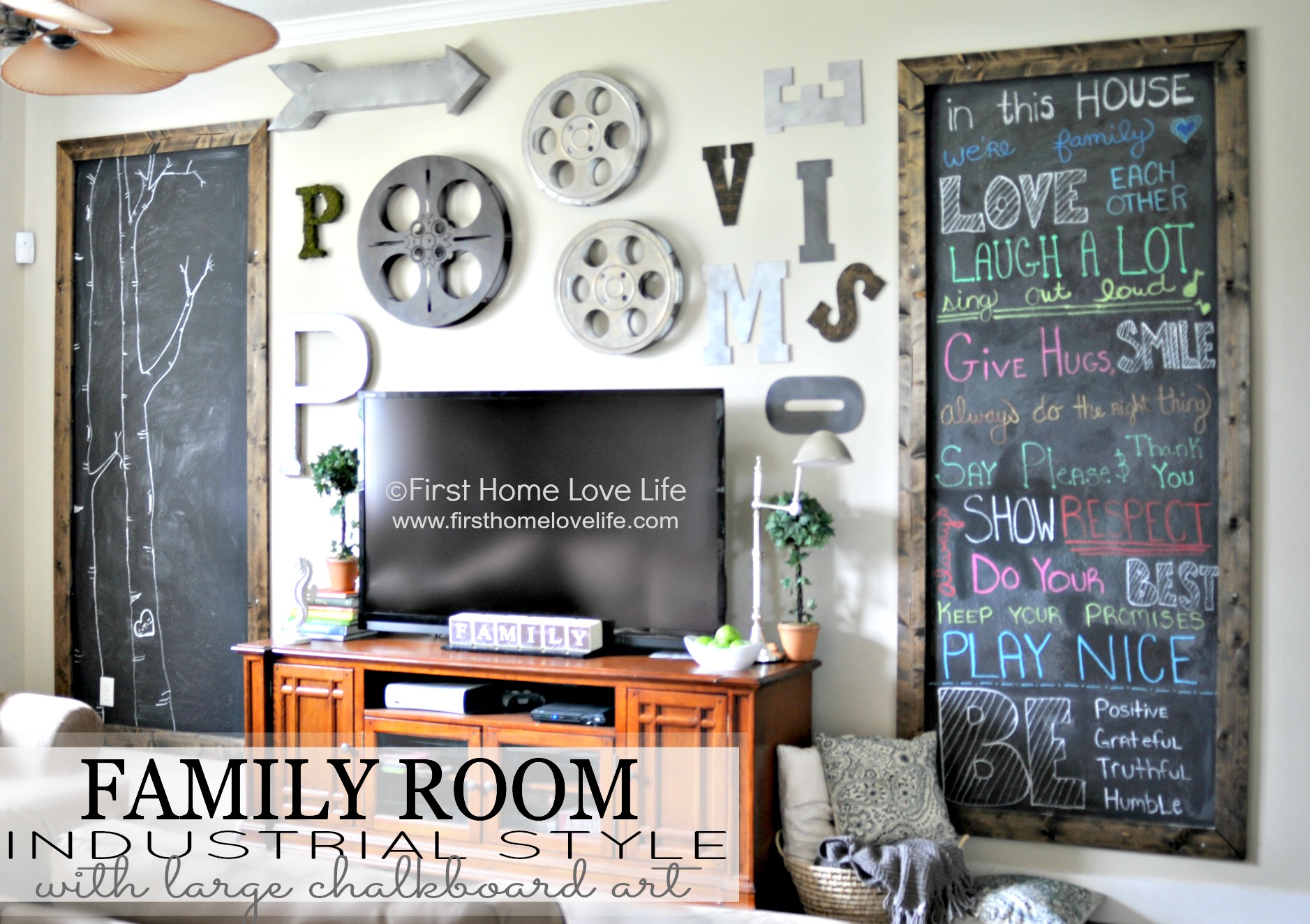 This is the story of how a very rusty, vintage, industrial arrow designed our family room wall.
A few weeks ago my husband, daughter and I packed up the car and headed to a craft festival called "Fancy Flea."
It was about an hour and a half away, but I really wanted to go because I had heard GREAT things about it.
Now if you are a regular thrifter, craft scouter, yard saler…you know the key to a successful hunt is getting there early!
We arrived 3 hours after it started. I was convinced nothing good was left, and it was sorta-kinda true.
As I watched person after person squeeze by me in the crowd with cool, funky pieces…my hopes of finding anything good were getting dimmer.
But just as I was about to throw in the towel, I saw it. And if you follow me on Instagram, you'll know what I'm talking about it.
It was super dirty, ridiculously rusty, but it was mine. I gave my husband the look.
The look he has had 13 years to grow to understand, but he still just doesn't get it.
Regardless of his "really, THAT!? Chris?" glare, it came home with us, and I knew exactly where it was going.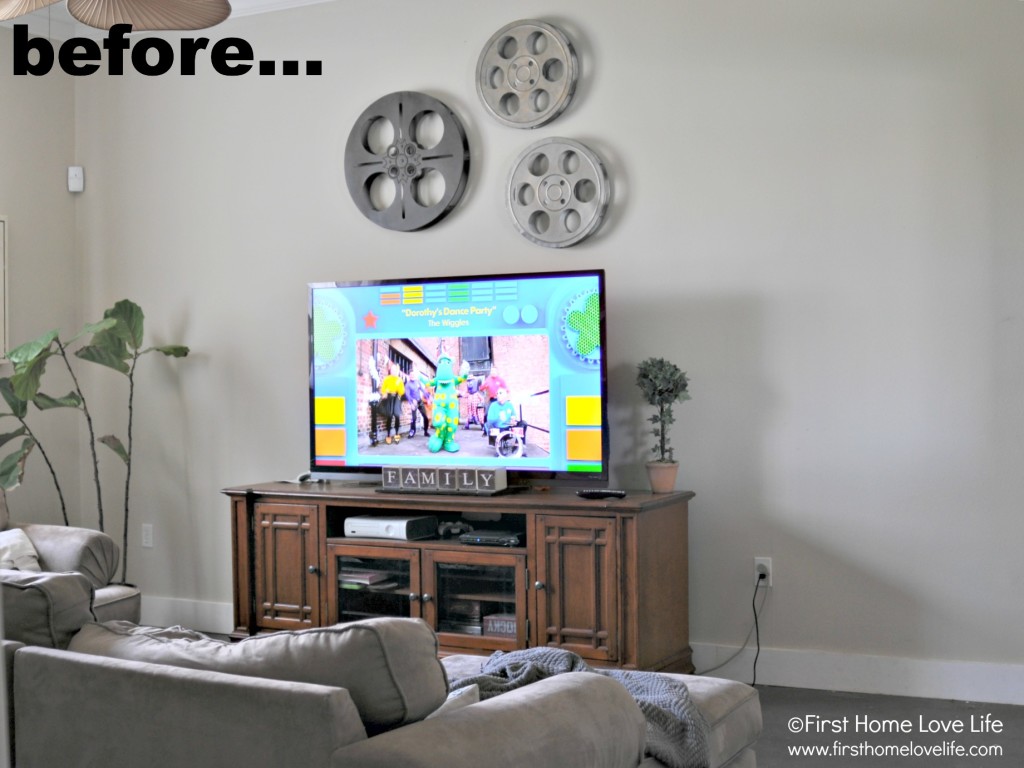 It sat in our garage for days before I finally got to work on scrubbing the heck out of it.
Using a wire brush and rust remover, and some major muscle power was all that was needed to clean it up.
And then we hung it….
The only problem was, once it was up… it wasn't enough.
I never realized how naked our family room wall was until the day that arrow went up.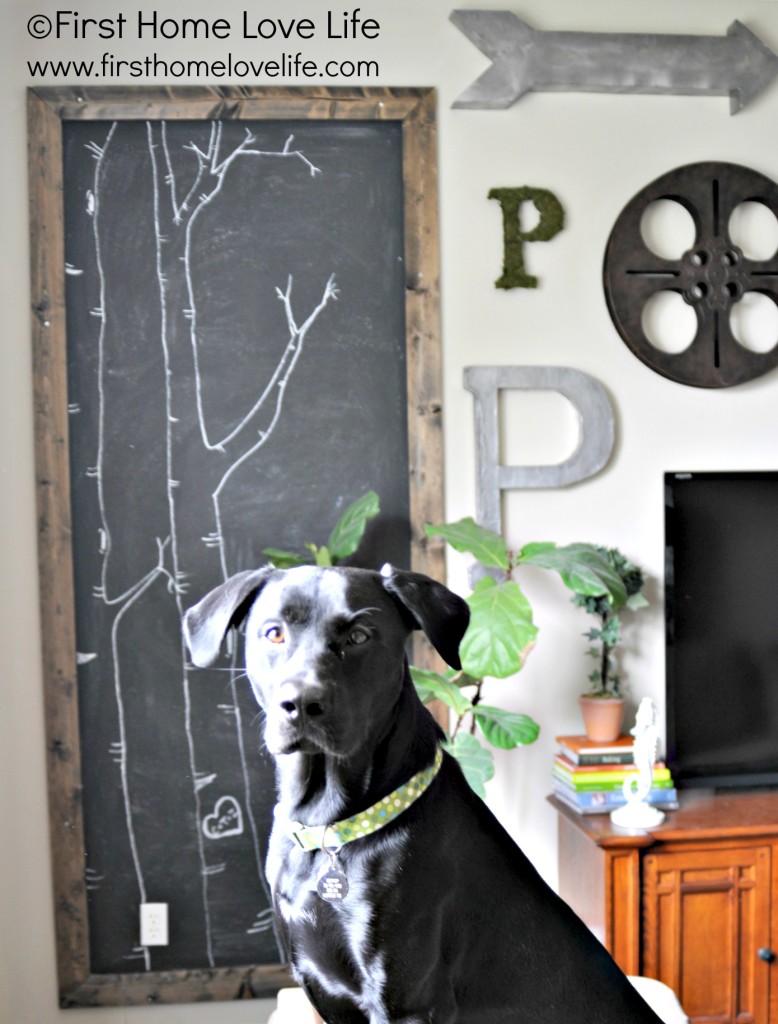 So I began to shop my house.
My DIY Anthro faux zinc initial got moved first, then my DIY moss initial.
Before I knew it, accessories from different rooms were being pulled into the mix.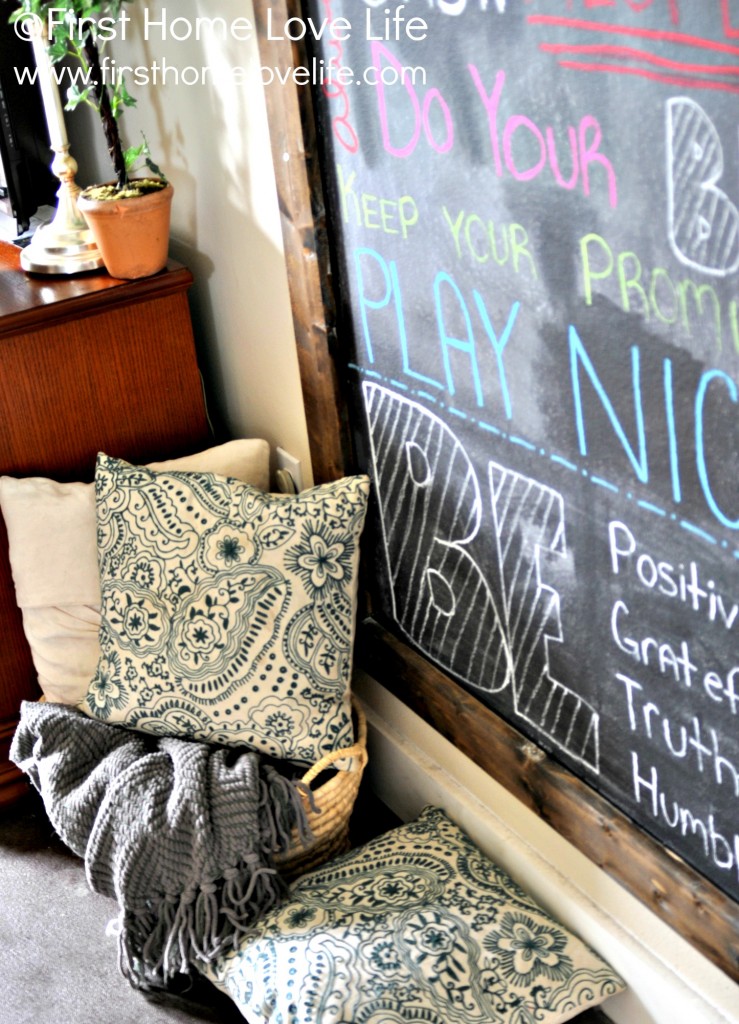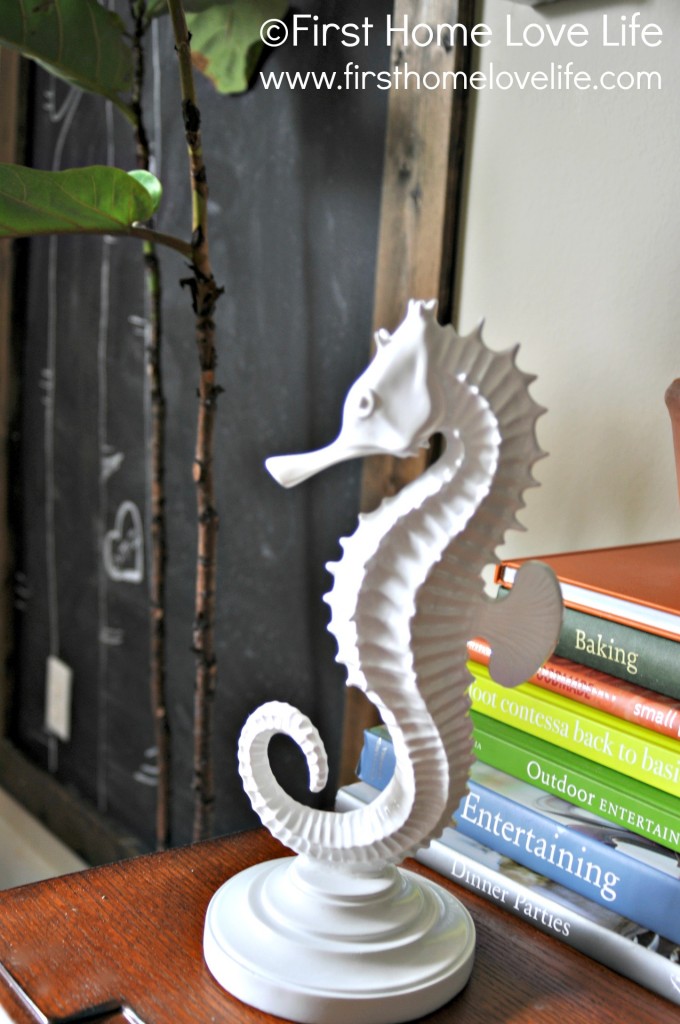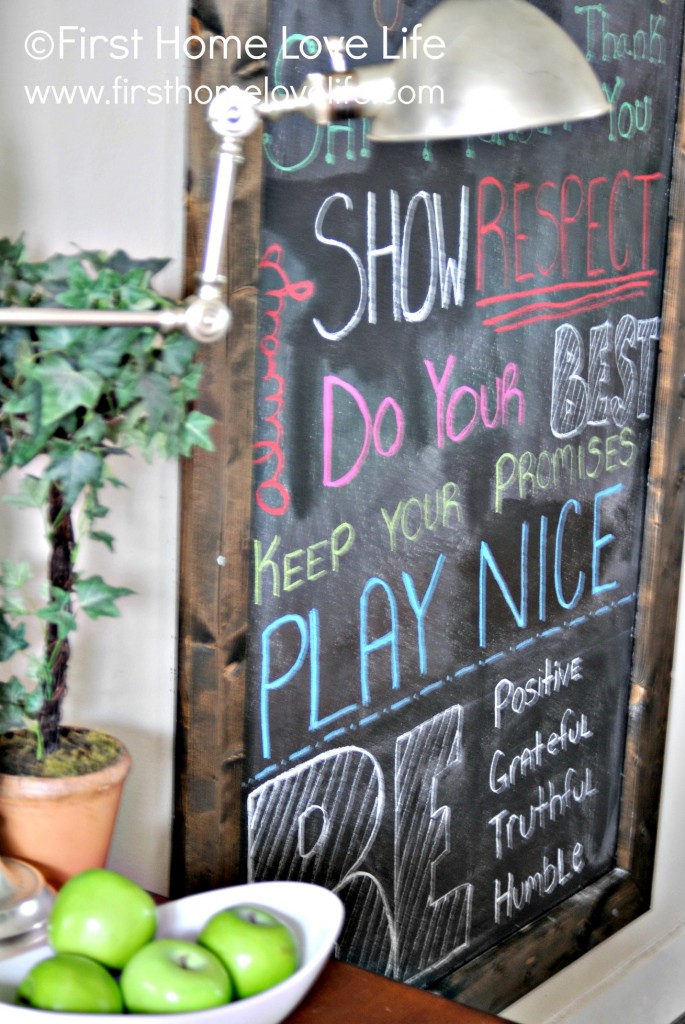 Like I said…I didn't realize just how naked the space was before…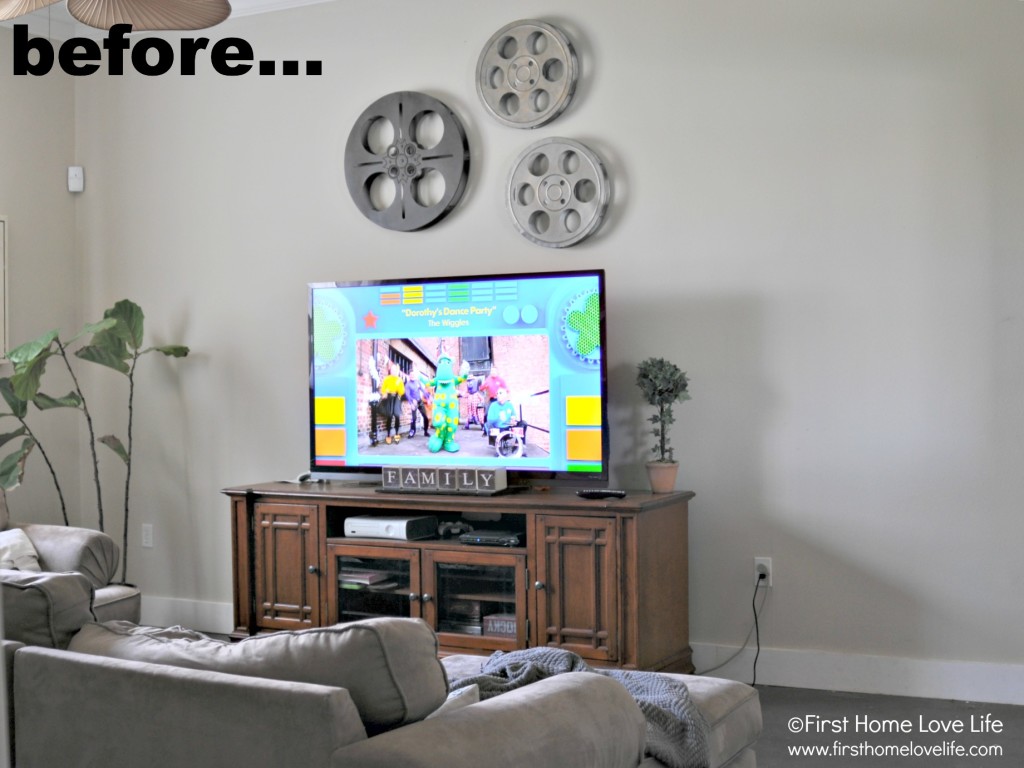 So thanks to that rusty metal arrow that now hangs proudly in our family room.
We now have a fun space that demands attention, and I couldn't be happier with the way it turned out!
Have you ever bought something that took on a life of it's own? I'd love to hear all about it either in the comments below or on my Facebook page.
And Psst…Stop by tomorrow and I'll show you how we made those two huge chalkboards for less than $40!
XO
Linking up to… Setting For Four
Comments
comments