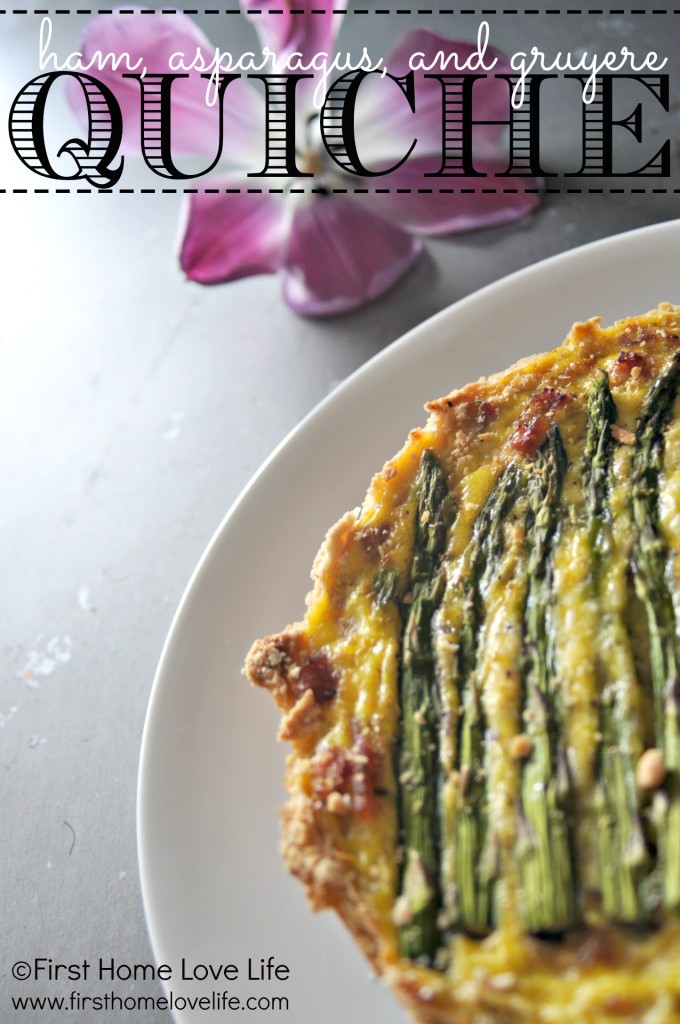 I hope everyone had a wonderful Easter yesterday.
Ours was very low key because my husband had to work in the evening, but we did enjoy a lovely brunch and today I'm sharing one of my recipes.
It's funny how certain holidays you associate with certain foods.
In our house Thanksgiving means turkey, Christmas means prime rib, and Easter means ham, and of course with all of those feasts you're bound to have leftovers.
Quiche is one of those things that seems intimidating to make, but I promise you it's one of the fastest and easiest ways to turn random items in your fridge into a gourmet breakfast, lunch or dinner.
The main components of quiche are-
All baked to perfection in a light and flaky pie shell.
One of my favorite quiche flavor trios is ham, asparagus, and gruyere cheese.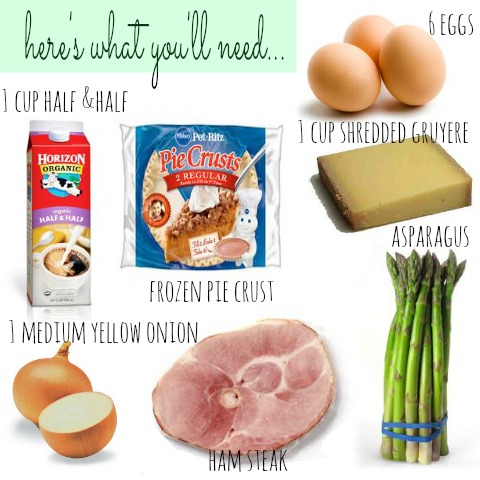 This recipe is enough for 2 quiches. So if your just making 1, only use 3 eggs, 1/2 an onion, 1/2 cup cheese…got it?
I know, I'm a cheater…I buy frozen pie crust ready to go at the supermarket, but if you'd like to make your own, by all means do it! For simplicity sake, and the fact that I'm a horrible baker means I don't attempt to make my own. 🙂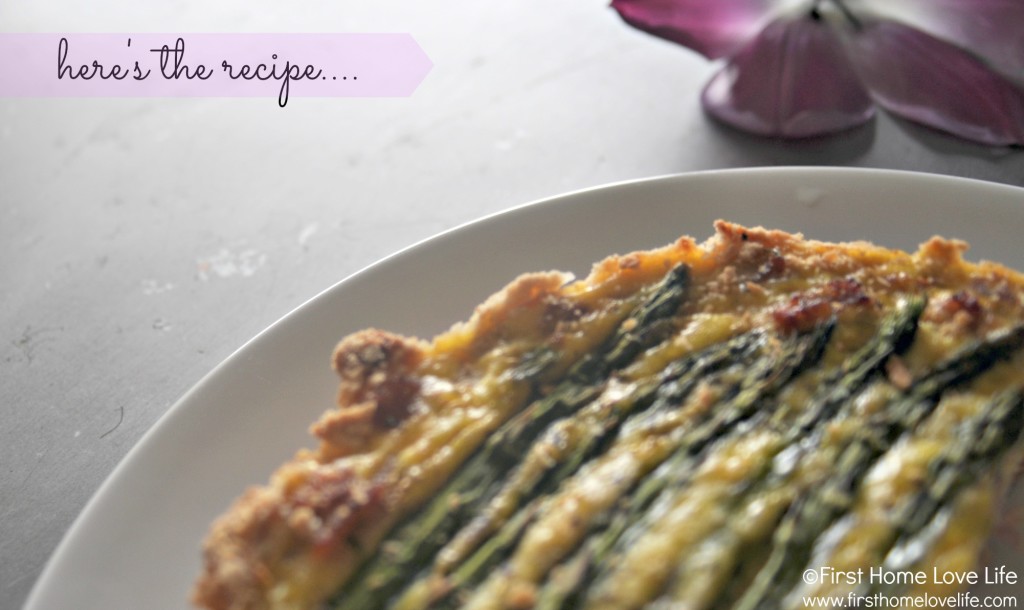 Bake off your pie crusts, and set aside to cool completely. (Leave oven on, preheat to 400 for quiche)

In a large mixing bowl mix eggs and cream, seasoned with salt and pepper and whisk until light and fluffy.

Shred your gruyere cheese, finely chop your onions, and sprinkle a tiny amount of flour onto them and toss together (this will assure your onions and cheese don't sink to the bottom of your quiche)

Add your onions and cheese to egg mixture, stir gently together, and then pour mixture evenly into your two quiche crusts. 

If your ham steak is not cooked, nows the time to give it a quick pan fry 3-4 minutes on each side on the stovetop.

Let your ham steak cool a bit and then dice, evenly distribute diced ham between the two quiches (just by sprinkling on top)

Take half of your asparagus, and chop small to add into your quiche mixture. The other half will be left whole with just the bases removed to decorate the top of your quiche.

Put your two quiches onto a baking sheet, and then stick in the oven at 400 for about 40-50 minutes.
You'll know it's done by slightly shaking the pan, and if it doesn't wiggle it's completely cooked.
Quiche is one of those things that tastes even better the next day, so by all means cook it ahead of time and keep it in your freezer until you're ready to use.
Be creative with flavor combos too…the possibilities are endless when it comes to quiche, but it will never disappoint! Want another delicious breakfast or brunch idea to add to your table? Check out this delicious cinnamon pancake cake.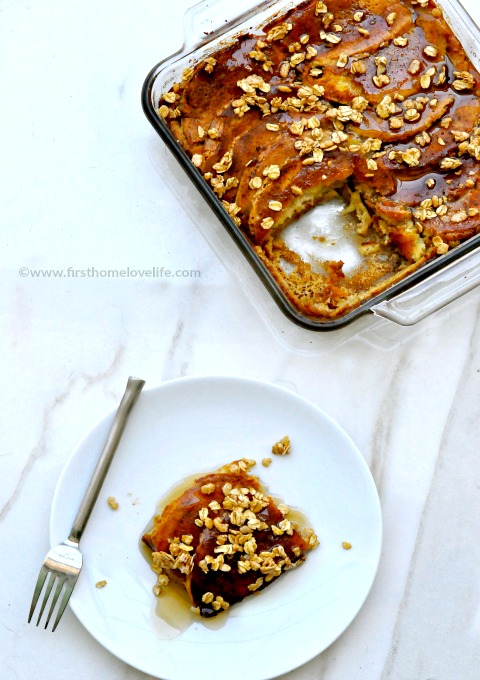 Talk to you soon friends, take care
XO
Comments
comments