How to easily clean soap scum and hard water with little to no scrubbing!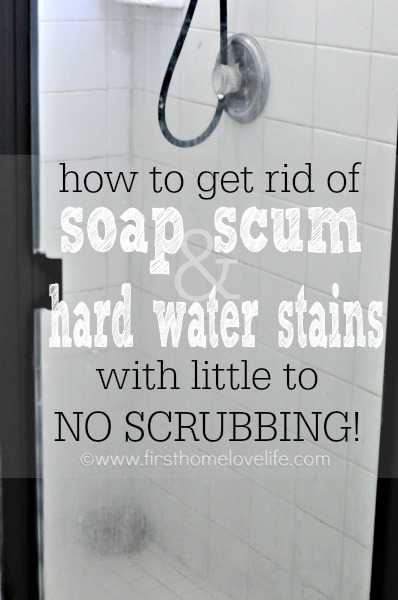 Living in Florida can have it's challenges, and one of them is our super hard and rusty water. Not only do the appliances take a beating because of it, but cleaning things like the tubs, toilets and showers can be an absolute nightmare! You all loved my "how to clean window tracks with little to no scrubbing" post, so I thought I'd do it again, but this time with a trick to getting super spotless shower glass! I mean…If I can figure out ways to cut my cleaning time in half, even with nasty hard water and scummy junk all over, I want you to be able to as well! 🙂
All you will need is a cheap unused paintbrush, a bowl or cup, and glass cooktop cleaner! I use this one
.
Squirt about a cup of the glass cooktop cleaner into a bowl, and then start painting your shower enclosure. I usually go up and down and then swirls. No real pattern, just randomly and using a medium pressure as I go. Not scrubbing…just painting…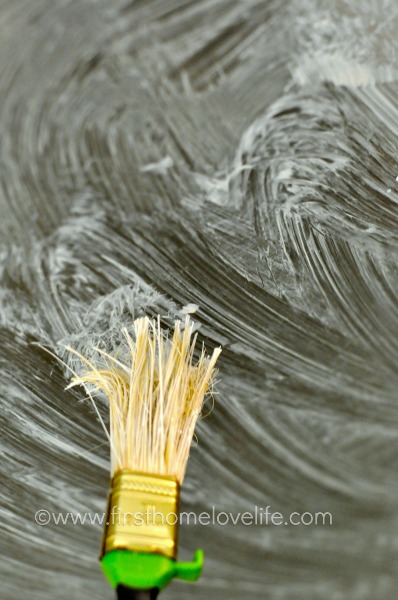 Then I let it sit…
For about 2-3 minutes…
I'll usually go wipe down the counter or clean the toilet while I wait for it to do it's magic.
Then I use my shower head to rinse everything clean, running my hand over it to make sure all the cleaner comes off.
I tried to get a shot to show you a comparison, but it's super hard to take photos of glass–whowouldathought?! 😉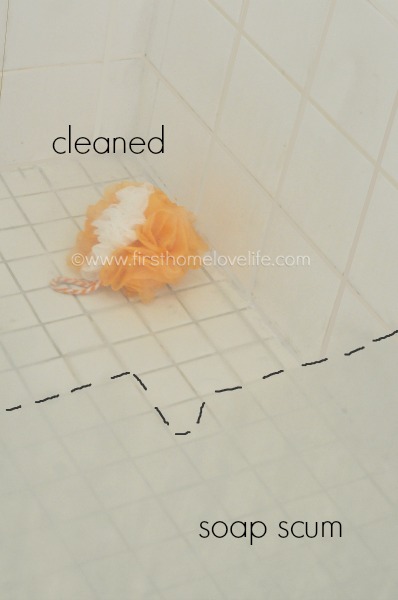 Hopefully you can kind of see where I left off to show you how well it works!
When you've finished cleaning and rinsing your entire enclosure, use a squeegee or a lint free cloth to wipe away the water.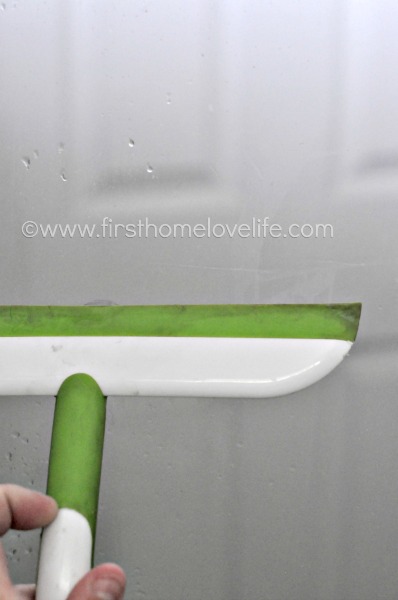 No more soap scum build up and with a very small amount of effort, you got to love it!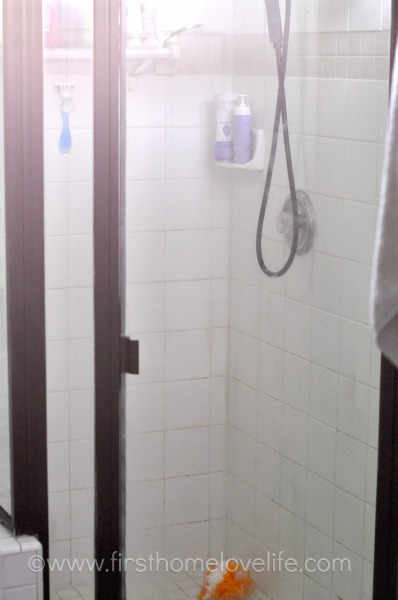 Ehh…window glare…here's a better look up close…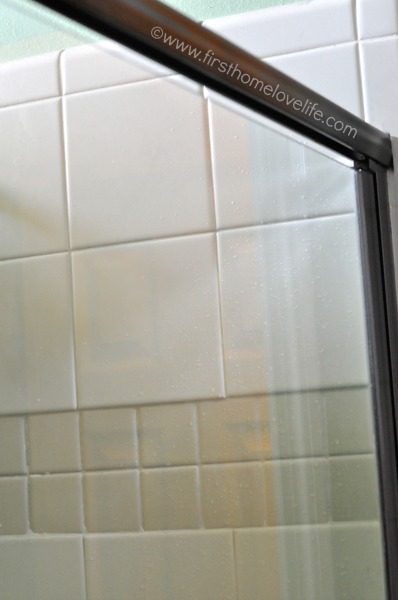 I hope you loved this cleaning tip! For more ways to make your cleaning a bit easier…check out my cleaning tips and tricks page filled with all sorts of nifty advice!
Have you discovered an easy way to fight the scum? I'd love to know what you do in the comments below…
Talk to you soon friends, take care!
XO
**this post contains Amazon affiliate links
Comments
comments