Mmmm…Is there anything more satisfying than a bowl of steamy hot chili on a cold winters night?! Beefy, beany, just the right amount of spice…It's actually really hard to find a good chili recipe. For so many years I thought I didn't like chili, and it's because every time I would try it, it lacked, either in flavor, spice, consistency…something. So I started to make my own, and tweak it until I got it just right! Here's how I make what I think is the best chili…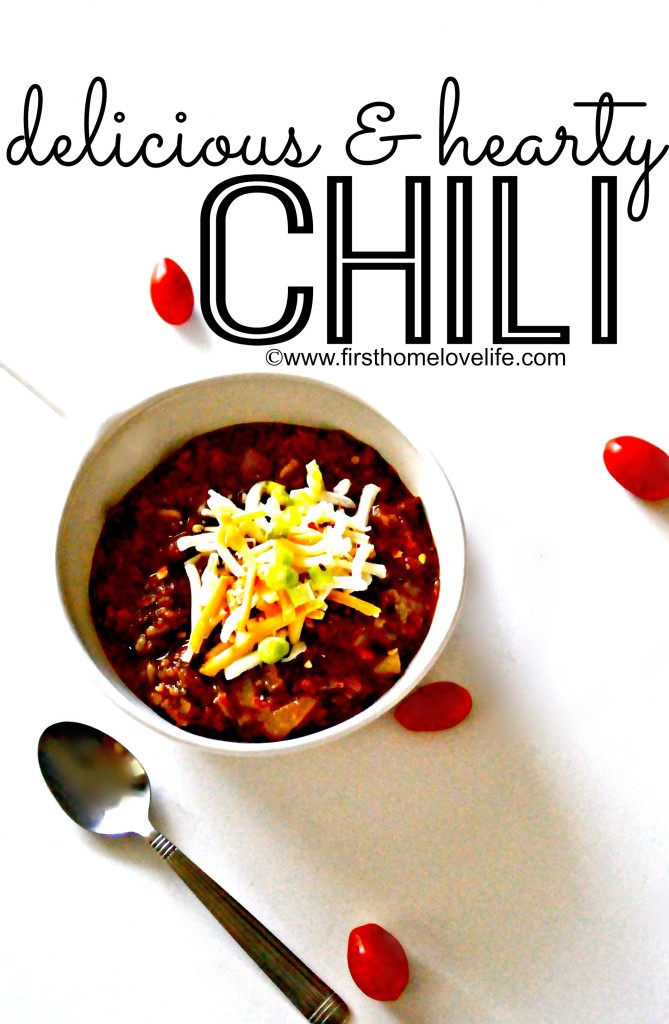 Ingredients:
olive oil
3 pounds ground beef
Kosher salt and freshly ground pepper
2 large onions, chopped
8 cloves garlic, chopped
1/3 cup chili powder
1 teaspoon red pepper flakes
1 teaspoon dried oregano
4 tablespoons tomato paste
1 28-ounce can diced tomatoes with green pepper
1 3/4 cups low-sodium beef broth
1/3 cup brewed espresso or strong coffee
1 15-ounce cans pinto beans, drained and rinsed
1 15-ounce cans black beans, drained and rinsed
1 15-ounce cans kidney beans, drained and rinsed
Shredded cheddar cheese, sour cream, sliced scallions, for topping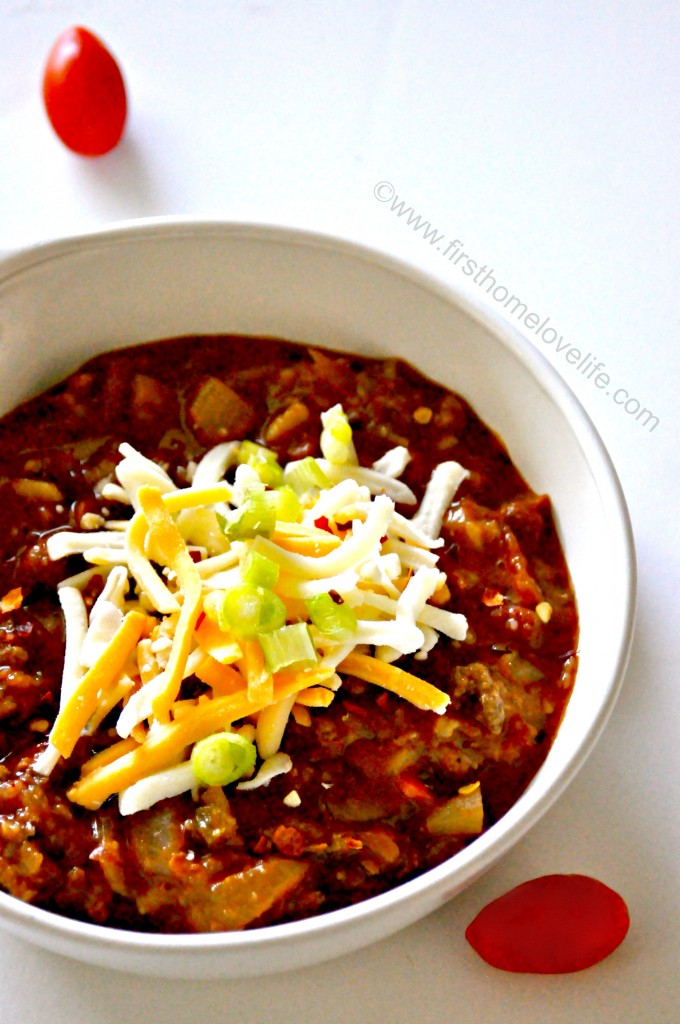 Heat olive oil in a large pot over medium-high heat.
Add beef and season with salt and pepper. Brown and then transfer to a plate.
Reduce the heat to medium and add more oil to the pot. Add the onions and garlic, and cook until soft.
Add 1/3 cup chili powder, the oregano and pepper flakes, and tomato paste. Cook for about a minute.
Return the meat to the pot and stir in the tomatoes with their juices, broth, espresso and beans.
Bring to a boil, then reduce the heat and simmer partially covered for about 2 hours.
(optional) Stir in an additional 2 tablespoons chili powder into the chili and serve. Top with cheese, sour cream, scallions, the works!
**You could definitely make this in a crockpot too! Just brown your beef, onions and garlic together. Put everything in the crockpot and let it cook for 8 hours. It will be just as tasty!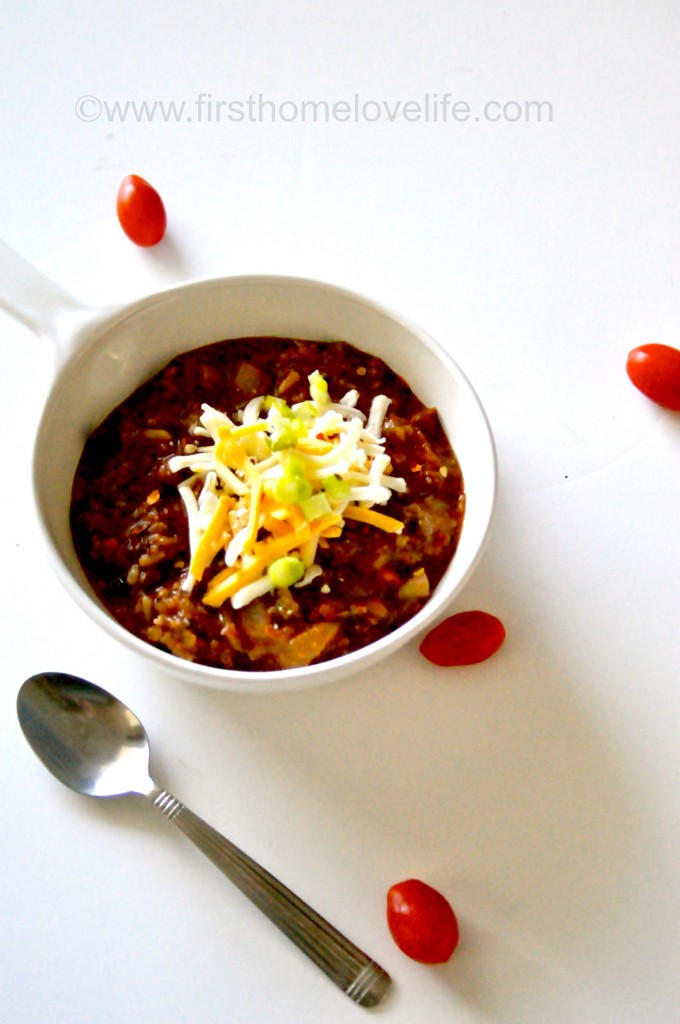 I just love this chili! It's so satisfying and warms you up from the inside out. My daughter loves it too, which is awesome because its jam packed with fiber and protein! Her favorite way of eating it is over tortilla chips and lettuce, kind of like an at home version of a Nachos Bell Grande from Taco Bell.
I hope you enjoy this delicious recipe, and for more soup/stew type dishes check out my soup/stew page for more inspiration.
I'd love for you to stick around! So follow along with me on Facebook and Pinterest so you don't miss a thing!
Talk to you soon friends, take care and stay warm!
XO
Comments
comments