An incredibly easy way to prepare swordfish with tons of flavor! This Sicilian style grilled swordfish recipe is a keeper!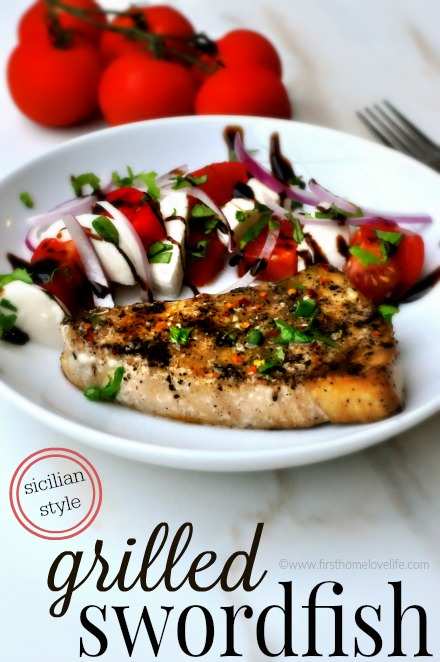 One of my favorite, fairly inexpensive seafood dishes is swordfish. Its meaty texture is similar to a cut of beef so it makes you feel like you're eating something hearty. I also really love it because of its mild flavor, and it pairs well with almost anything. A super easy way to prepare swordfish is by throwing it on the grill and then pouring a sauce or vinaigrette over it after its cooked to absorb the flavor. That's what I did here with this Sicilian style grilled swordfish, and it's absolutely delicious!
Here's how to make it…
First, make the sauce and set it aside so it's ready to go.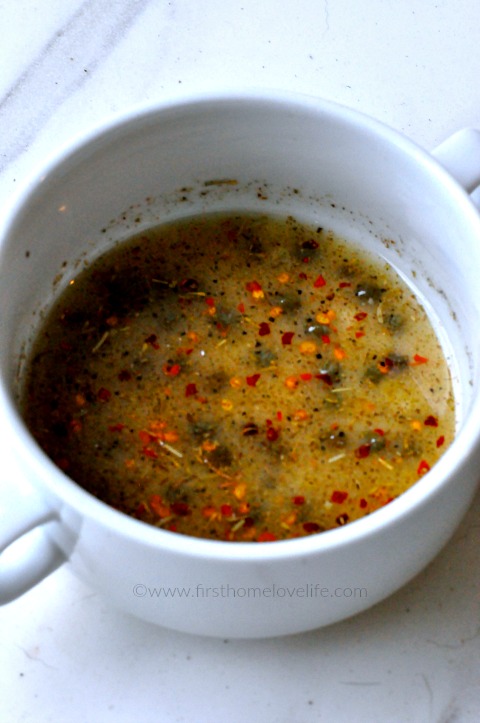 For the sauce you'll need…  (2 swordfish steaks)
4 Tablespoons olive oil
4 Tablespoons lemon juice
1 Tablespoon lemon zest
1 Tablespoon capers
1-2 cloves minced garlic
1 teaspoon red pepper flakes
1 teaspoon dried italian seasoning
1 Tablespoon fresh parsley
salt and pepper to taste
Sprinkle salt and pepper liberally onto both sides of the swordfish and place it on a hot oiled grill. Cook it for about 2-3 minutes on both sides until it's almost done and remove the fish and place it onto a piece of tinfoil. Pour the sauce all over the fish and wrap it up in tinfoil to rest for about 5 minutes so it can finish cooking and all the flavors marry together.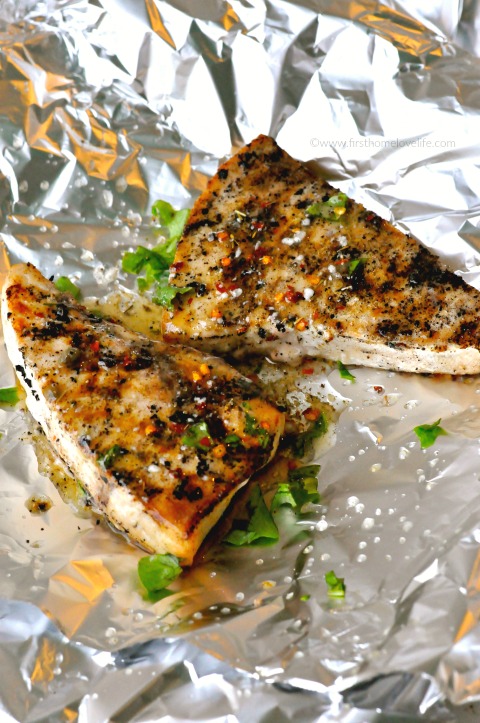 Could not be easier.
When you unwrap the fish from the tinfoil, your nose will be filled with the aroma of fresh lemon and garlic. Sprinkle with a little more salt and pepper if you need to and serve your swordfish up with any side you prefer. I decided to have it with a fresh caprese salad and it hit the spot!
In about 15 minutes from start to finish you can be eating this meal at home. It's really that simple and very delicious!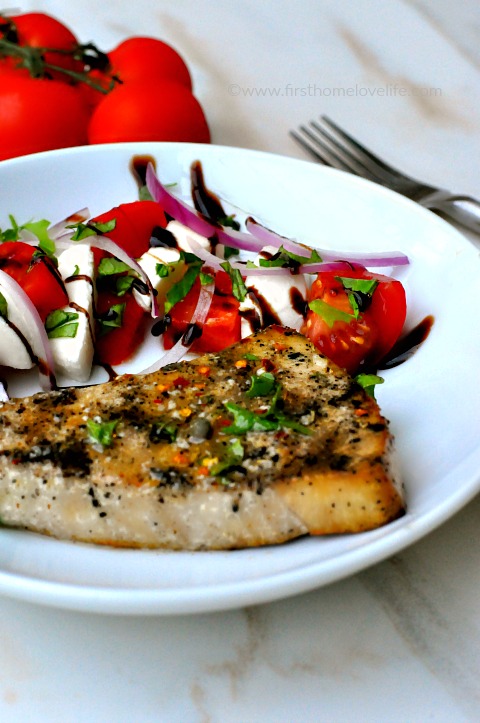 Grilled Sicilian style swordfish is one of my favorite seafood dishes and it's something the whole family enjoys!
I hope you love this recipe as much as I do. Don't forget to "pin" it so you can come back to it faster.
Talk to you soon friends, take care!
XO
Comments
comments