These beautiful modern farmhouse herb labels are the perfect addition to keep your dried herbs labeled neatly. Get the free printable here…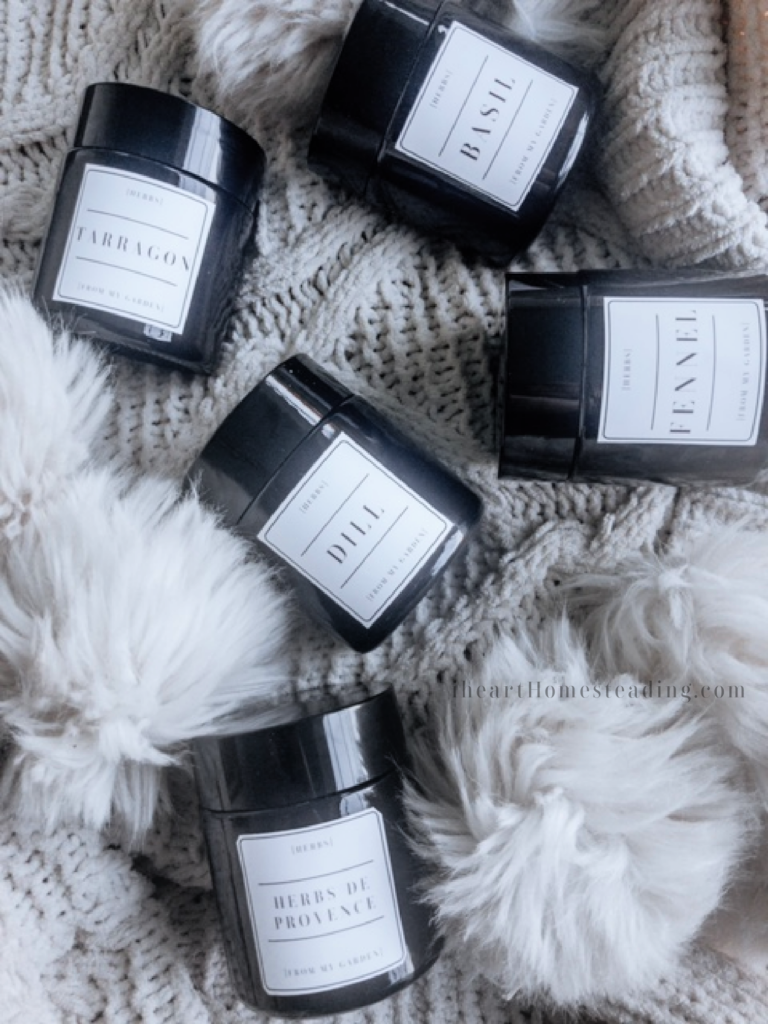 I am such a sucker for beautiful packaging and labels even if the product isn't all that special.
But in this case it's something I'm proud of and use often. Herbs from my garden…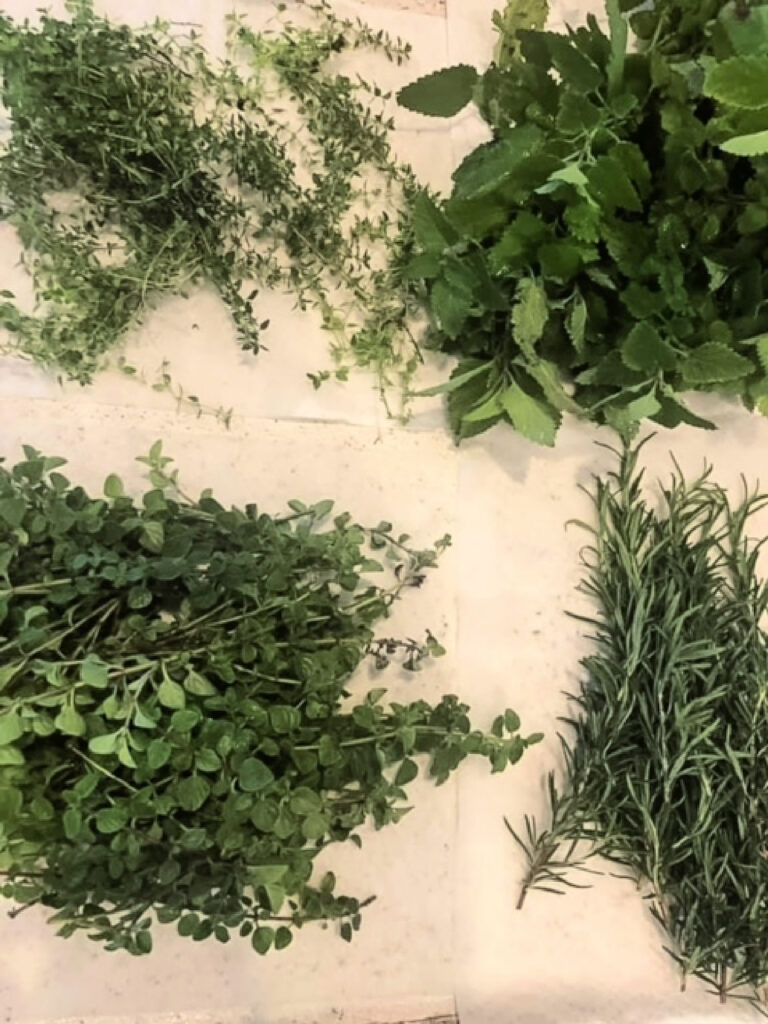 One of the easiest and most satisfying things to grow yourself are fresh herbs.
Ever since I bought my dehydrator, I've been dehydrating a ton of things myself.
Of course you can hang dry your herbs, and sometimes I do that too, but I love being able to use my dehydrator because its super quick and I don't have to worry about the humidity ruining them.
But back to the herb labels…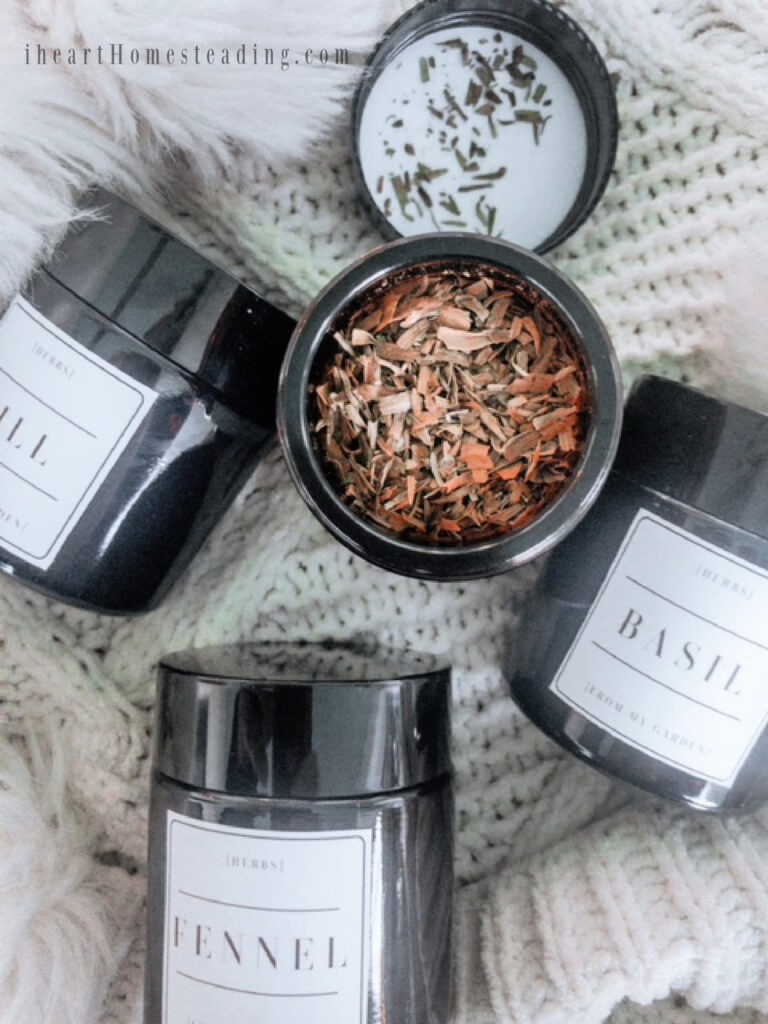 I had purchased some of these dark glass jars because I wanted to keep my dried herbs as fresh as possible.
Dried herbs will have the best potency for about 6 months, but keeping them in a cool and dark place will prolong that a bit.
I think these jars are meant for skin care products, but I like that they have a wide enough mouth that I can fit measuring spoons in. They were just what I was looking for!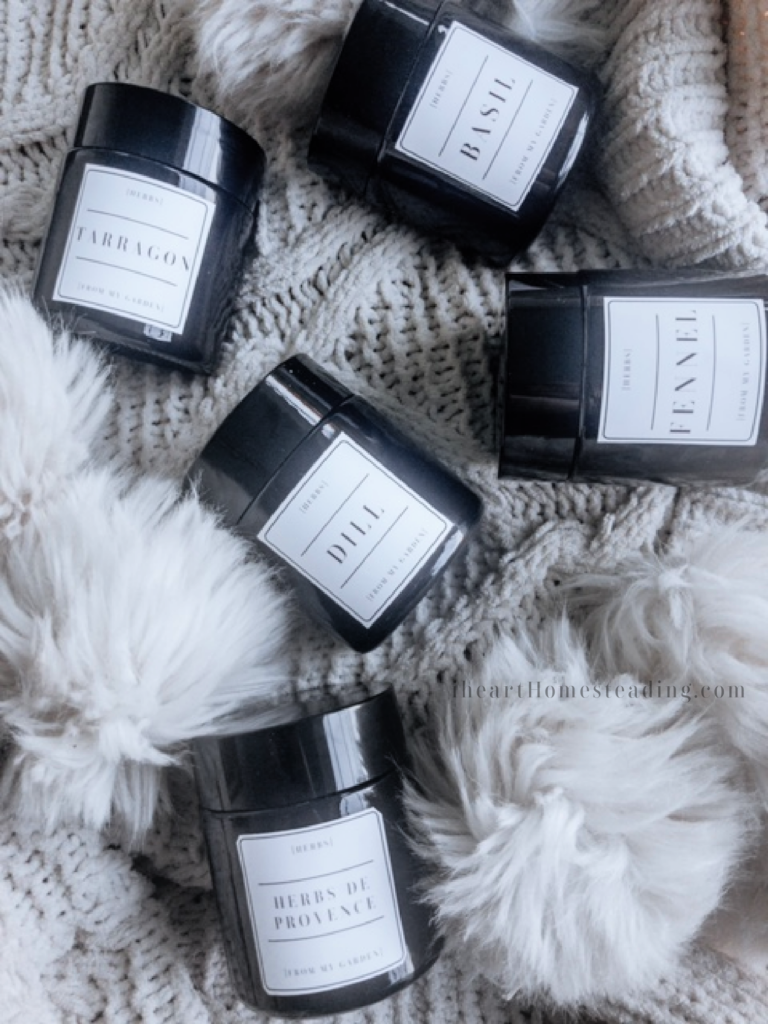 Now, I do have a Silhouette cutting machine, but I didn't want to whip that out and have to switch from printer to cutting, so I used printable sticker paper instead…
And honestly, I think this might be my new go-to for making labels since it was so much easier and quicker.
I quickly designed a clean classic look for my labels and printed them out, then cut them. The labels are about 1" x 1" which is perfect for my 4 oz. jars.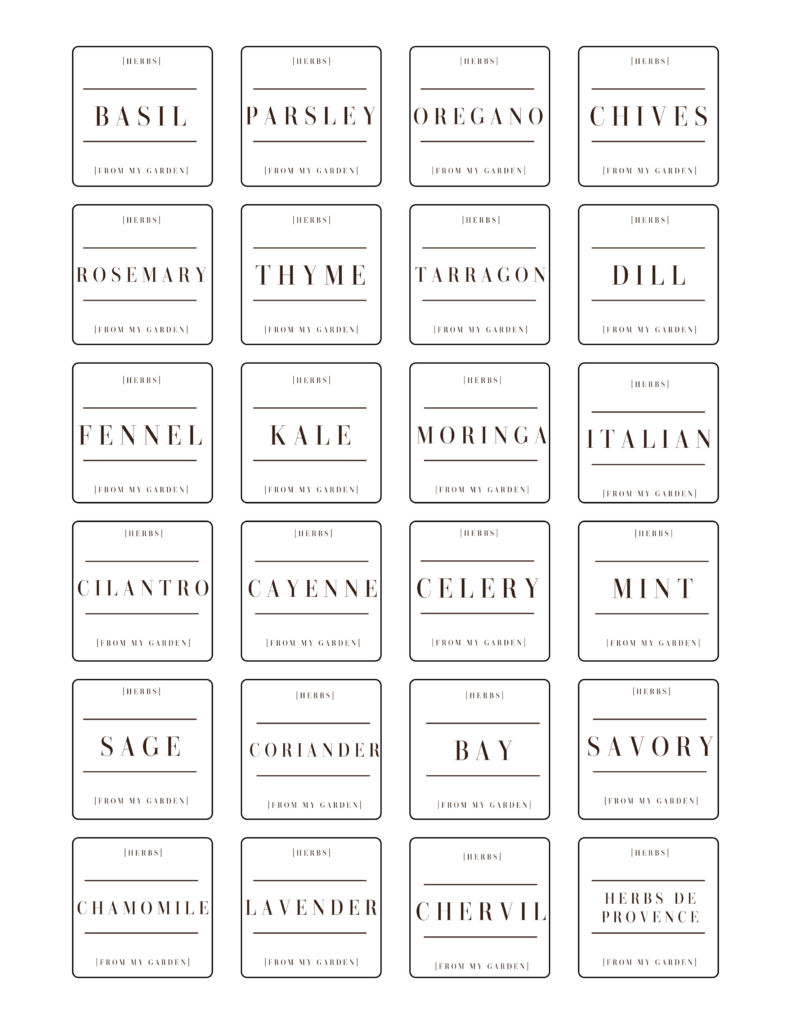 I just love how custom they look and were super inexpensive to make!
And since I'll be refilling them over and over with my own dried herbs, they're more economical too.
Now of course I couldn't just show you without making it a printable file for you too!
Download below if you'd like to print out your own herb labels on sticker paper for your own spice jars!
Talk to you soon!
XO
Comments
comments