Today I'm showing you how I organized the linen closet that's in the master bathroom.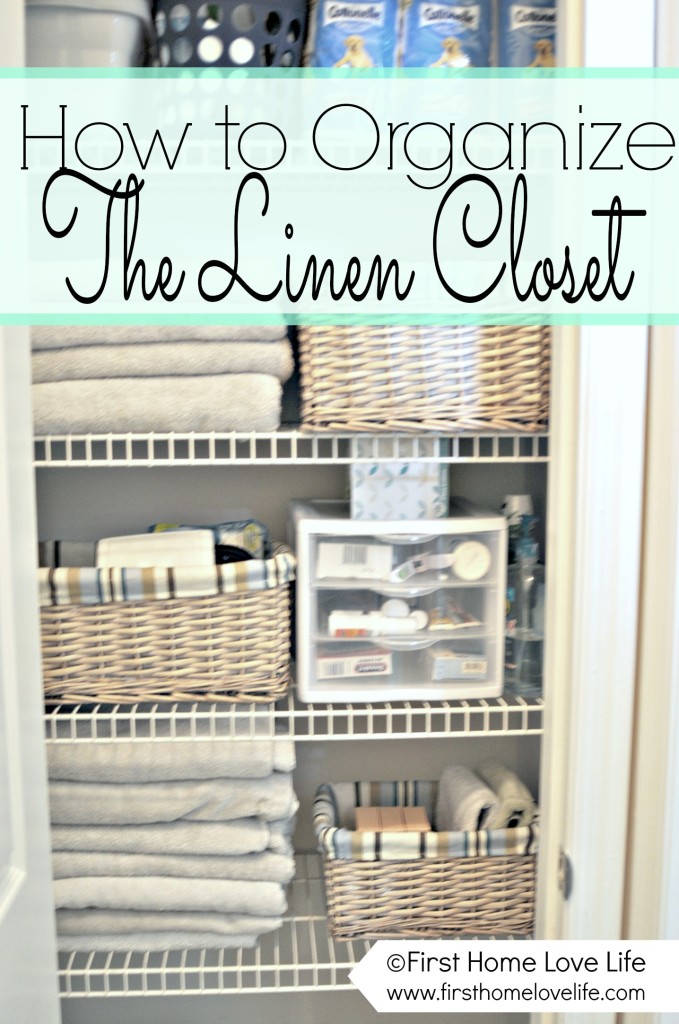 It was really hard to get decent photos since this is tucked into the little toilet closet and blocked from all sources of natural light so bare with me.
PULL:
The first thing that I always do when reorganizing a space is to pull everything out and sort through it.
PURGE:
Towels and sheets that are stained, ripped, or just dingy need to be donated (the Humane Society will gladly accept them). If you have old/expired or almost empty products-ditch em. I always keep a pen and paper nearby to write down what I need to buy after I've purged a space, this way it's fresh on my mind and I wont forget.
PURCHASE:
Now the fun part! If you've made a list of products that need to be replenished then head out and purchase them. I personally like to buy bathroom items in bulk that will last our family 3-6 months on average. Also pick up a few baskets or buckets that will help you organize the space.
Here's how I organized my master bathroom linen closet…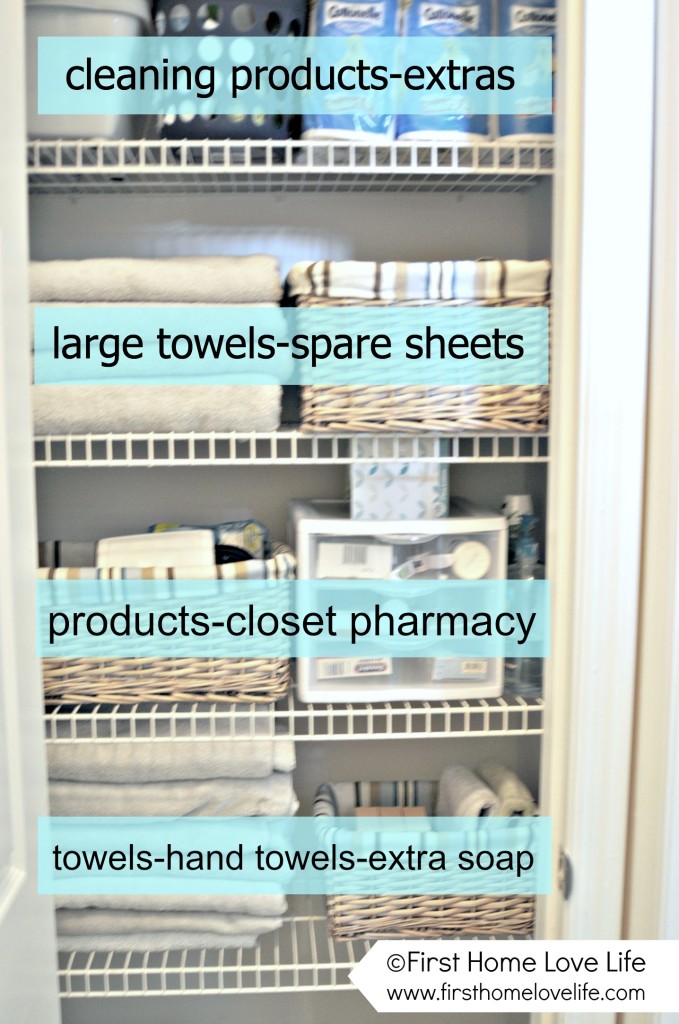 The top shelf- holds my paraffin wax heater which I rarely use, bathroom cleaning supplies, and extra bath tissue.
Next shelf- Large bath sheets, and the basket holds our extra sheets and duvets for our bedroom.
Next shelf- In this basket there is extra "loose" items that would make the closet look cluttered. I.E. wet wipes, extra trash bags, extra cotton, extra razors and refills, litter box powder, and refills for the litter genie (we keep one of our litter boxes in this bathroom) This shelf also holds the closet pharmacy for this bathroom. I'll explain this in a little more detail below…
Last shelf- More towels and the small basket holds face cloths, hand towels, and extra bars of soap.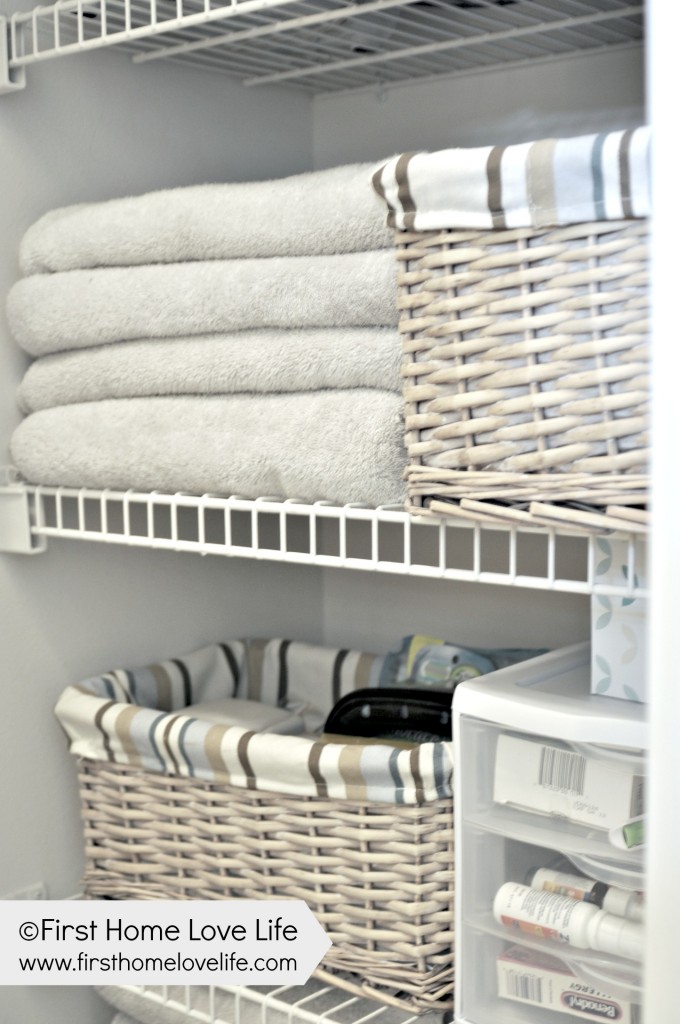 When it comes to storing those medicines and supplies that you don't need everyday, I came up with this system…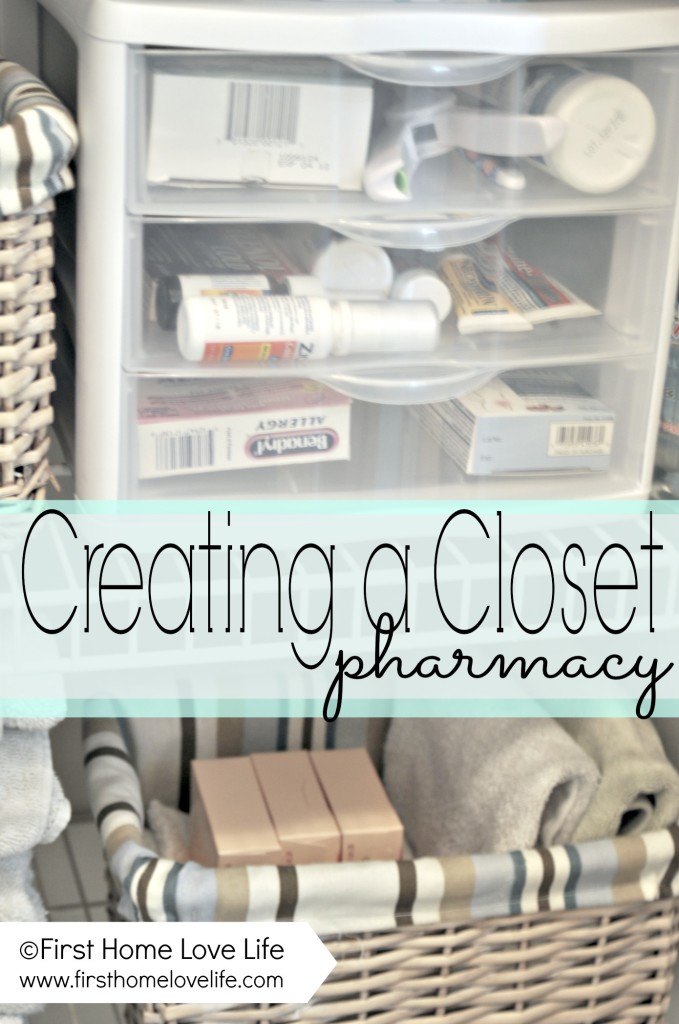 I have one of these clear plastic drawer pull storage bins in each of my linen closets.
I bought them at Target or Walmart a while ago but I'm sure they still have them. You can also purchase them from Amazon…
Sterilite ClearView 3 Storage Drawer Organizer
I haven't gotten around to labeling the one in our bathroom yet, but it's organized this way…
Top drawer- Pet grooming and meds
Middle drawer- Cold, Pain, and First Aid Extras
Bottom drawer- Allergies
Here's a look at how my daughter's closet pharmacy looks…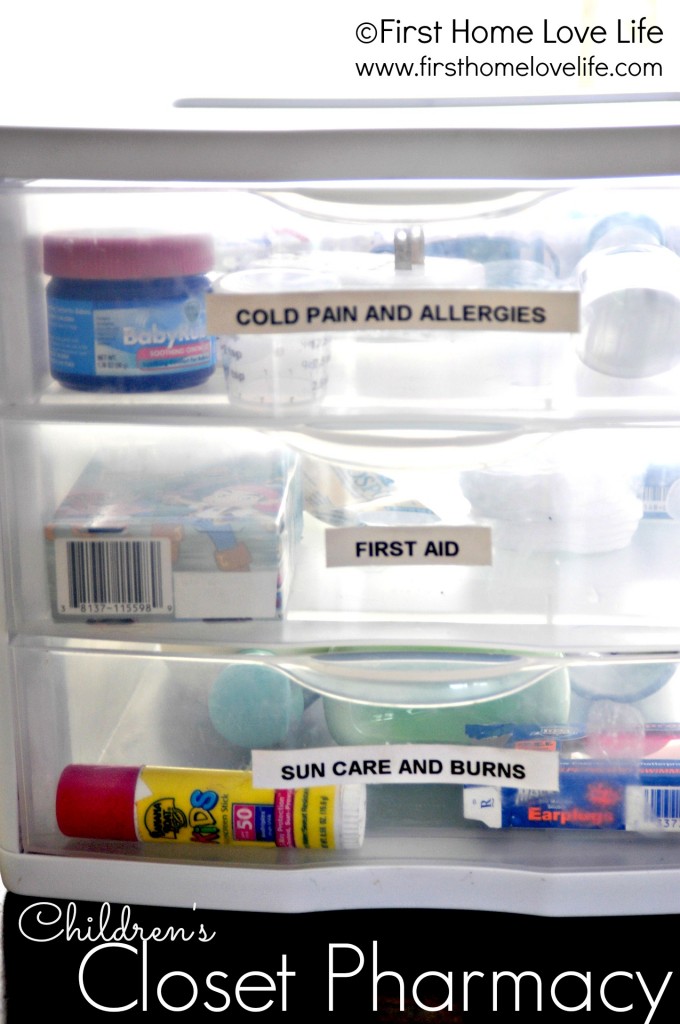 This closet pharmacy is in the linen closet by our guest bathroom, which leads out to our pool patio so we keep the bulk of our sun care items in there, along with first aid extras like bandaids, cream, cotton wipes, children's cold, pain and allergy meds.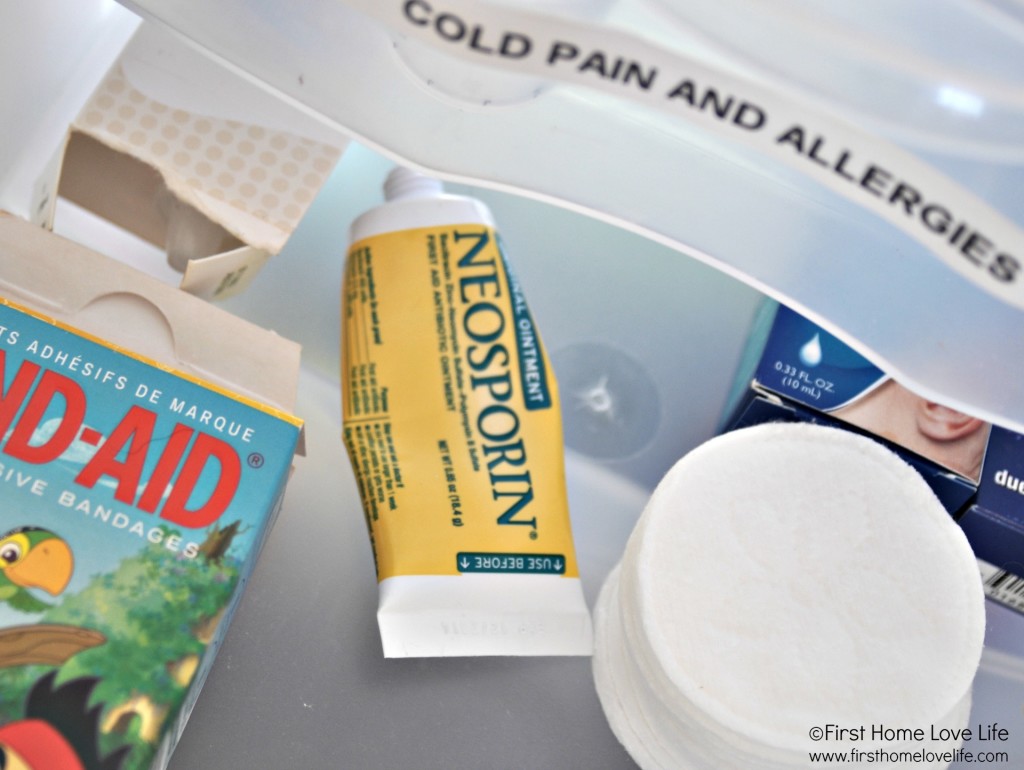 I've been storing pharmacy items like this ever since we moved into this house, and not only does it help me know exactly what we have and where it is, but it has freed up a ton of room in our medicine cabinets for other things to keep the bathroom counters free of clutter.
I hope you found this post helpful and as an extra special bonus I created a YouTube video of the before, during and after for you.
How to do organize your linen closets? Is there something you found that makes your life a whole lot easier? I'd love to hear about it in the comments below!
XO
**this post contains Amazon affiliate links
Comments
comments