These DIY succulent ornaments would look beautiful hanging on your Christmas tree or make a great gift!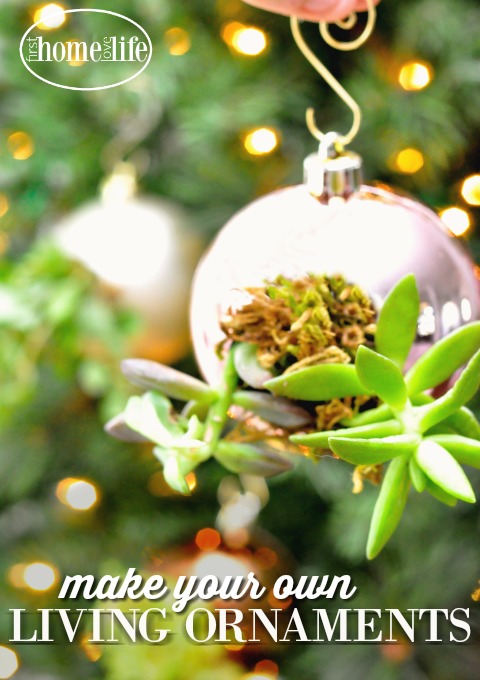 Remember how I said this year I wanted to push myself to create more things for the holidays using dollar store items? Well here's another idea and I'm thrilled with the way these turned out!
Around Halloween, I had purchased some succulents to fill pumpkins with. They turned out so good and looked great on my table!
When I put my fall things away and started to take out the holiday stuff, I knew I wanted to reuse the succulents in my decor somehow, and this was the result!
I really love the way the turned out, and even used them to decorate my Kate Spade inspired holiday party table.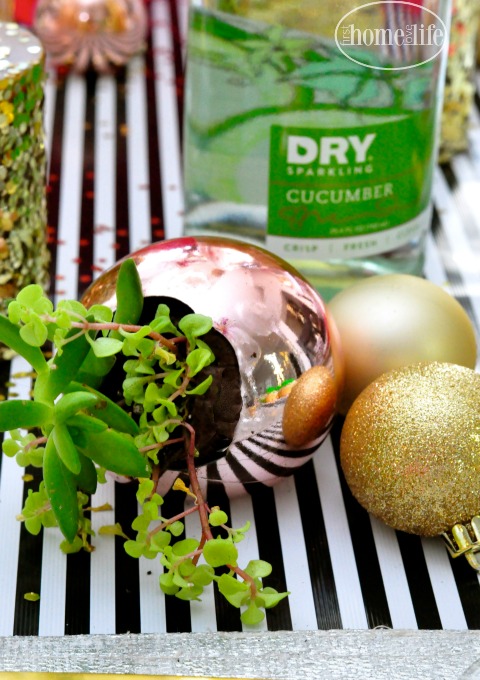 They're so easy to make! Here's how…
You'll need-
shatter proof ornaments (make sure they're shatter proof!)
hammer
succulents
moss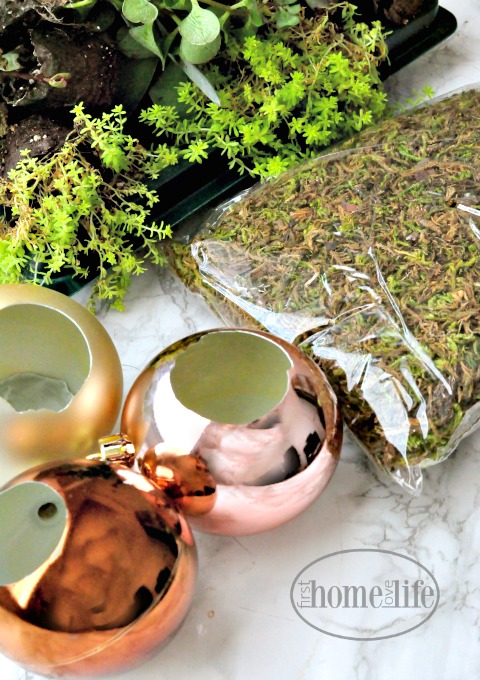 First thing is to use the hammer to pop a hole in the ornament. A couple of whacks and an almost perfect circle will pop out.
This is why you need the shatter proof kind or else you're going to have a mess on your hands! Possibly a bloody mess… (ick!)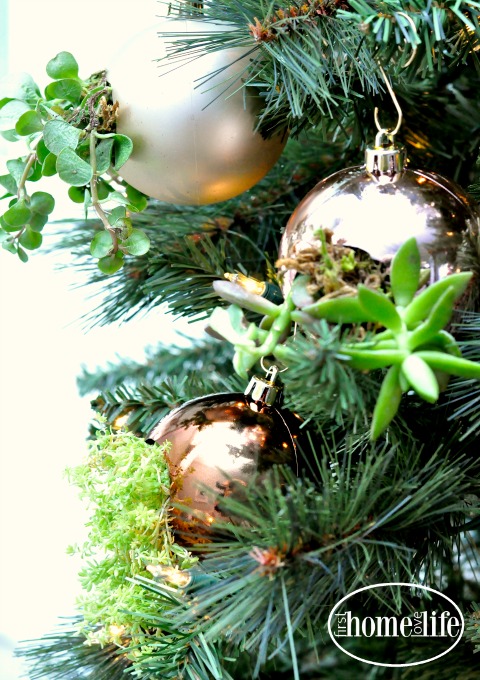 Then, dampen the root ball of the succulent to give it some moisture throughout the season. Pop it into your ornament and shove some moss in the hole to secure it.
Told you it was so easy!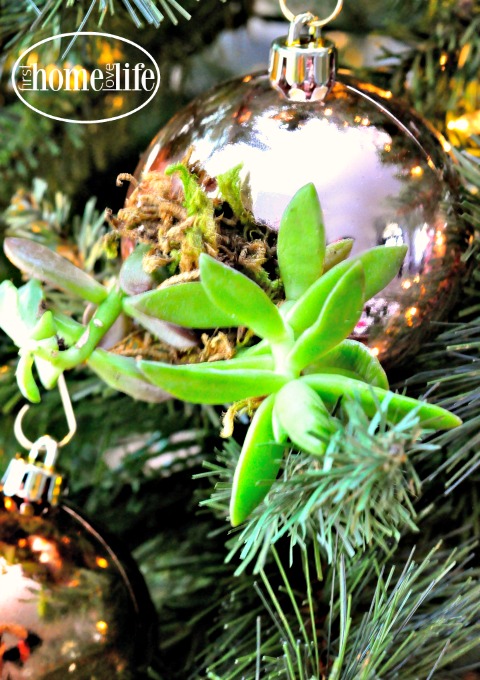 And OMG, what an absolutely perfect handmade gift to give to someone this holiday season! You could even make the succulents coming out of a DIY marble ornament to make it a little more modern!
They literally take all of 5 minutes to create and look amazing hanging on my Christmas tree!
I hope you love this super easy DIY! Make sure you check out all my other Christmas posts while you're here. I'm sure you'll find more that catches your eye!
Talk to you soon, friends. Take care!
XO
Comments
comments