Hey guys! Even though it has seemed super quiet on the blog this past week, on my end it definitely hasn't been! While de-beiging our walls, and waiting around for someone to buy our patio set so we could begin to makeover our back porch, I got impatient and decided it was time to work on something I wrote about in my 2013 home goals; the dining room.
Our formal dining room has had an identity crisis since the day we moved in. I had sold our chairs prior to moving because they were cheap and starting to break. Once we moved in to this house, I had a hard time finding chairs that I liked so I just left the table all by it's lonesome until I could figure out what to do in there.
Here's what our dining room looked like on the day we had our house inspection…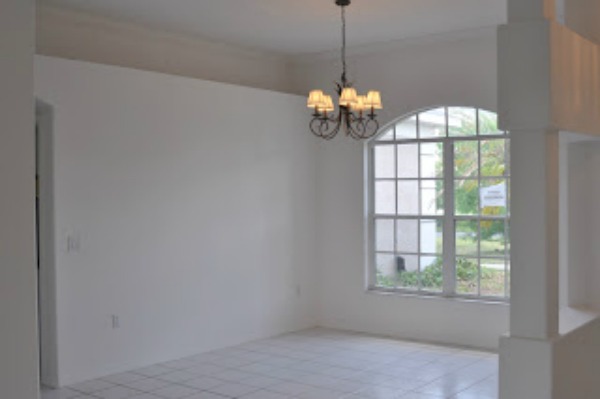 My husband finds it completely ironic that the house is going back to white when this is what it started as. It would of had to be painted regardless since they only put primer up on the walls, but we could of saved ourselves a whole lotta work had we just stayed with the white to begin with. Oh well…
So once we had the tile removed, and put stained concrete in, redid all the baseboards, painted, and added a little decorative molding to the accent wall…the dining room looked like this…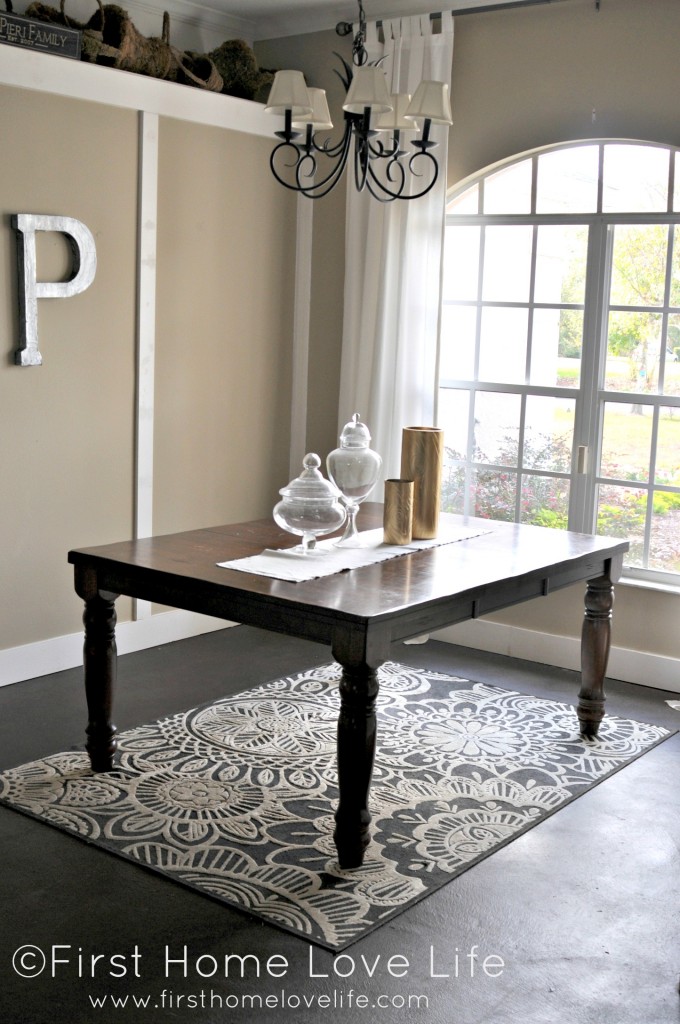 This is how the room has looked for over two years, and I was over it! Here's what was completely wrong with this picture…
The rug-even though I love the pattern, it's too small.

The paint- Beige: the color I painted the entire house because it was safe, and I didn't want to ruin my "big girl" house.
The molding- only half finished, still needed to add quarter rounds to finish it off, caulk everything, and paint.
The light- Not my taste.
The chairs- lack of.
So after a few days of work we were able to knock #2 and #3 off of our to-do list!
Ready for this???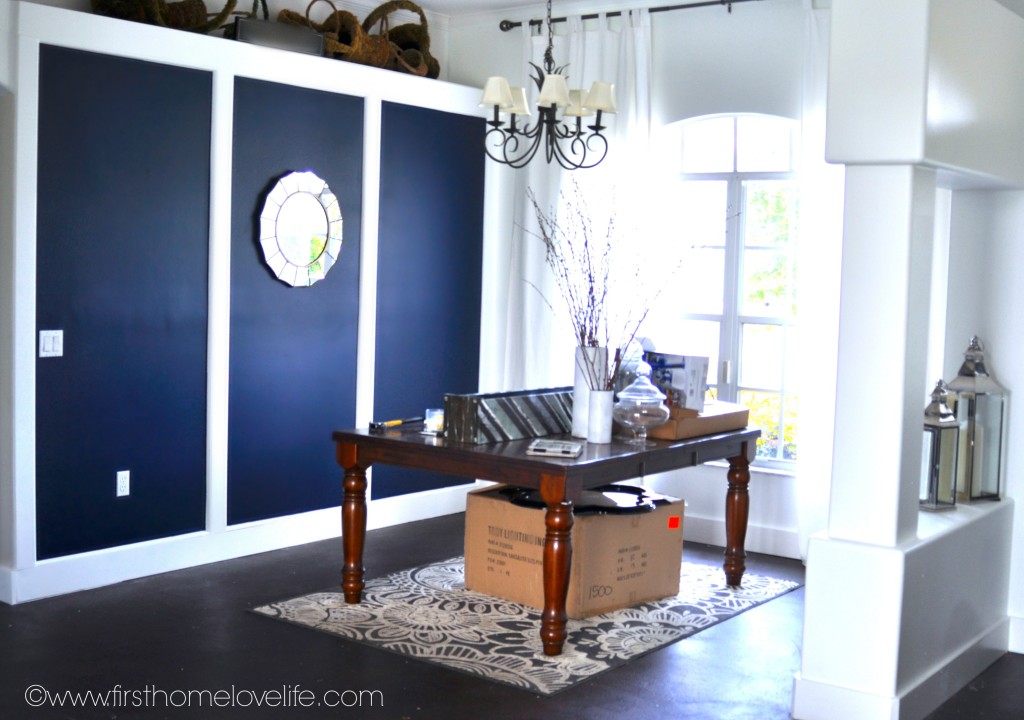 Navy blue…I've been crushing on this color for a very long time, but even I surprised myself when I decided to go bold and paint the accent wall that color, and I'm SO HAPPY I did it!
There's still so much more to do in here like replacing the fixture (which just so happens to be in that big box under the table!)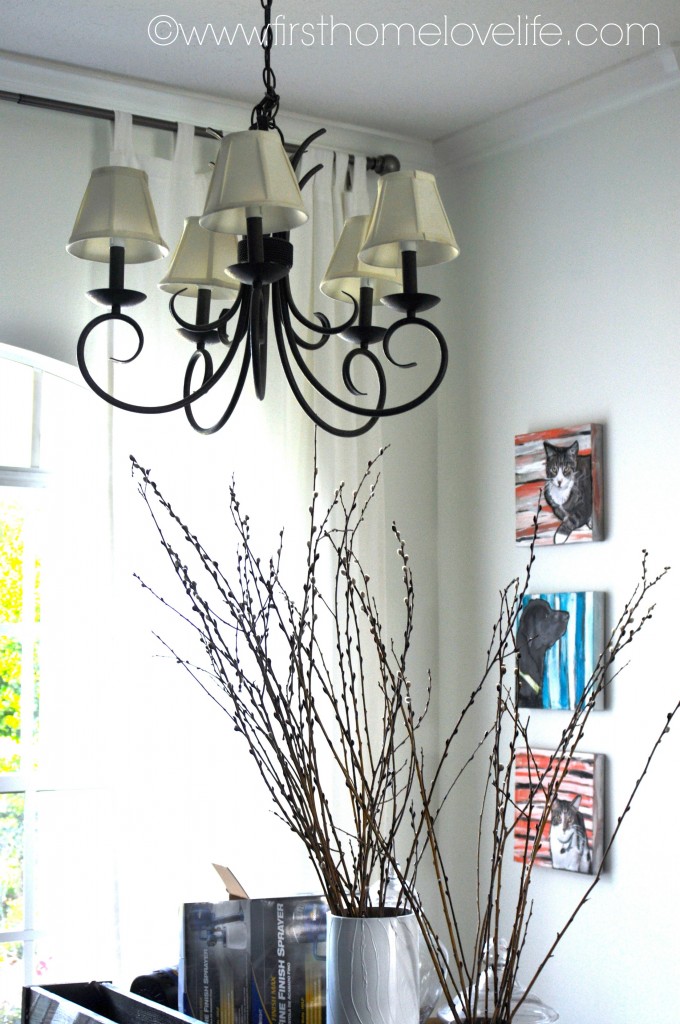 …and knocking down a few built in plant shelves, or as I like to call them big, bulky view obstructors…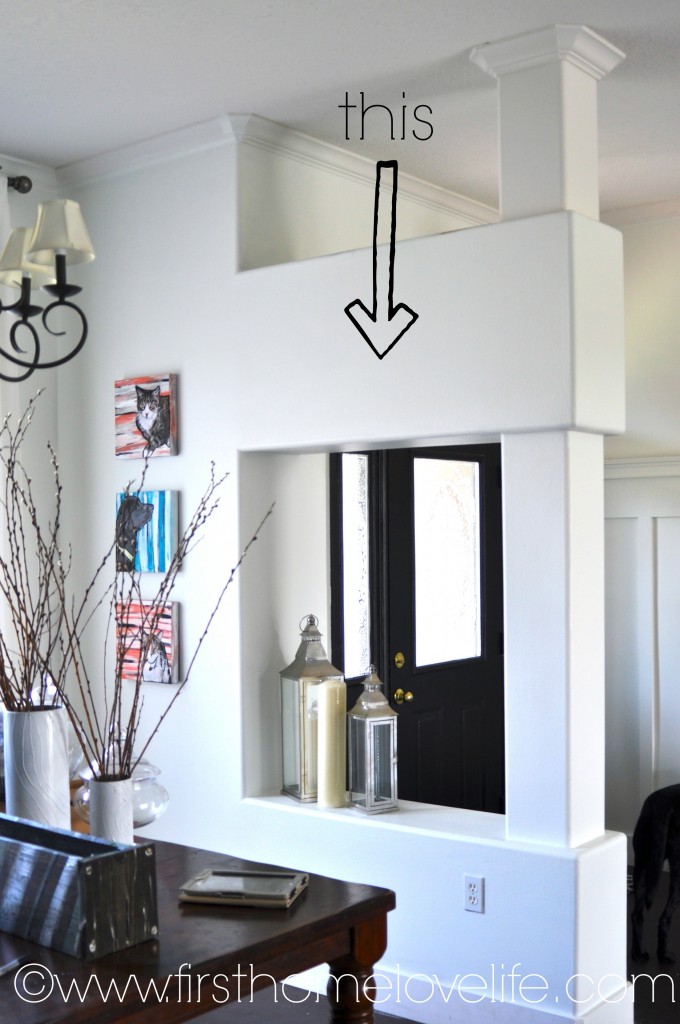 And…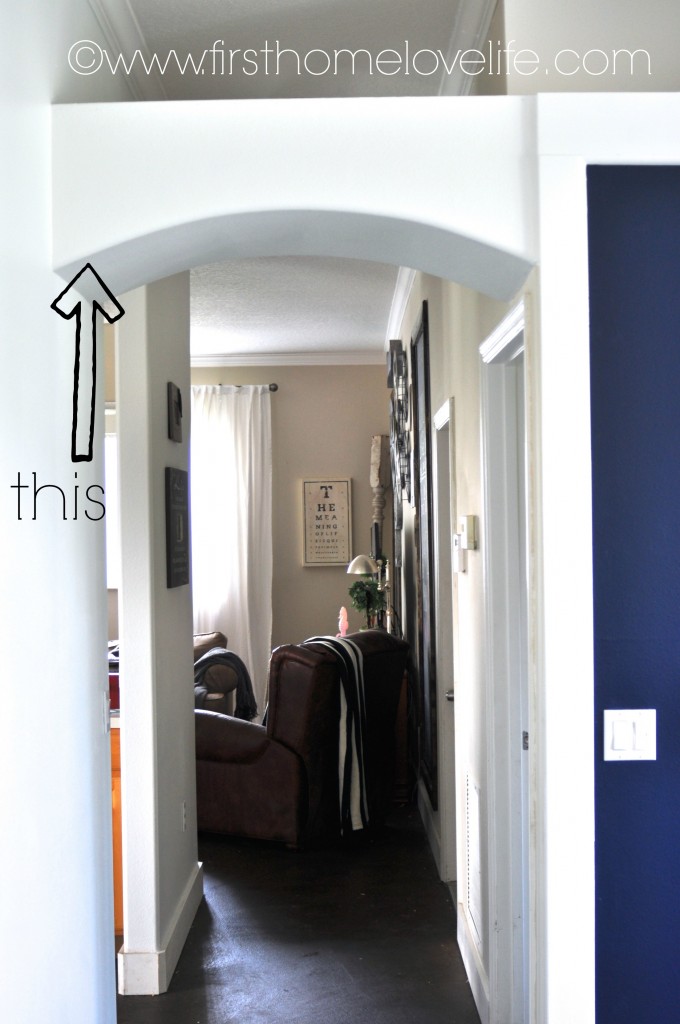 But I finally feel like I'm on the right track when it comes to my decorating decisions for the space.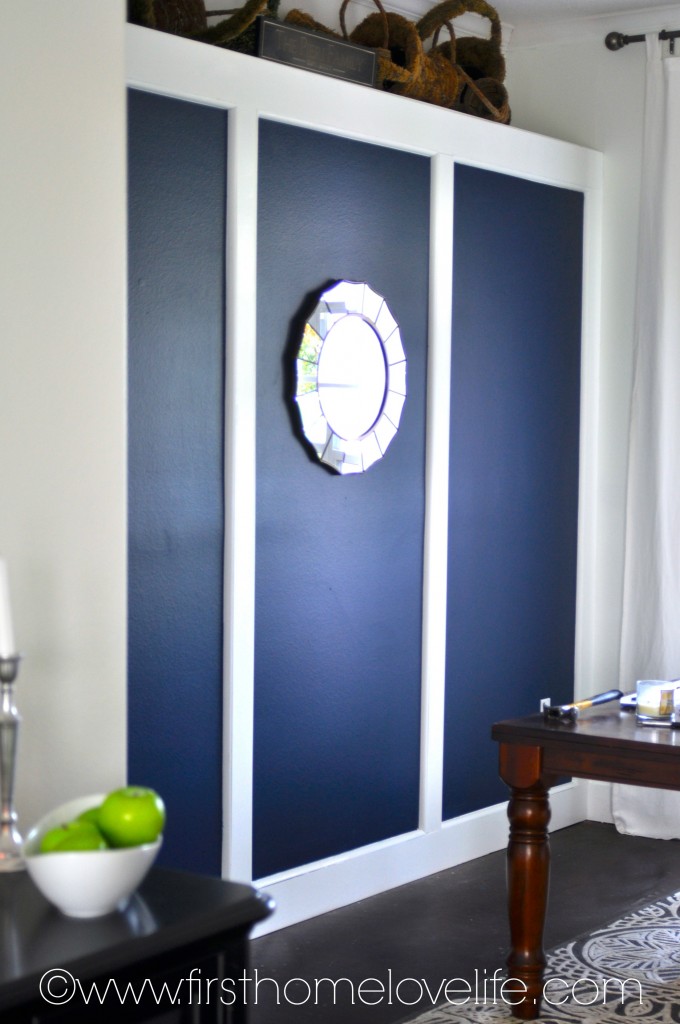 Now if I could just stop being so indecisive with what kind of chairs I want in here, we could really get the ball rollin'…

Are you loving the navy wall as much as I am?! I'd love to hear your thoughts either here in the comments or on my Facebook page, and pssst…don't go anywhere because later this week I have a pretty amazing giveaway happening for you guys!
Talk to you soon, take care.
XO
Linking up to: Setting For Four, Sew Woodsy
Comments
comments