This post brought to you by DaytonaBeach.com. The content and opinions expressed below are that of First Home Love Life.
We are fortunate enough to have access to miles and miles of wonderful beaches that you can go to ANYTIME time of the year, here in Florida.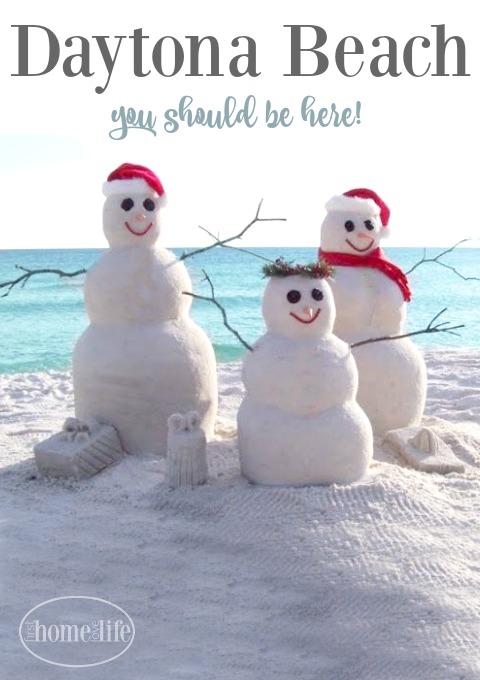 And Daytona Beach is one of my favorite places to visit for a Fall Beach Escape! Daytona Beach brings in millions of visitors from all over the country to enjoy the sun and fun the beach has to offer. But the beach isn't the only thing to do while you're there! There's some really awesome events and things to do and see for all ages.
.
One of my favorite events is Biketoberfest, which usually happens towards the end of October. Millions of people come to this event every year!
The bikes are cool, the people are awesome and the event is one of a kind. The event is three days long and there are tons of vendors there with delicious foods, crafts beers and live entertainment. I highly recommend this event for all bike enthusiasts. 🙂
I love art and there is an awesome art festival that takes place right in the heart of Downtown Daytona Beach. The Halifax Art Festival showcases the local and international artists to show off their skills and talents. The festival is family-friendly and has plenty of outdoor fun and things to do like shopping for antiques, original artwork and crafts like ceramics and basket weaving and watercolors, home decor, jewelry, clothing and more.
When you get tired of browsing through all the handmade goodies, you can stop and watch the live entertainment, or the student art competition. They even have fun children's activities in the Kids Art Zone, pet adoptions, and more.
If the festival is too crowded, the other option for to visit the Cici and Hyatt Brown museum of Art, which as the largest collection of Florida art in the world! How cool is that? 🙂
Oh and If you like music, there is an awesome Blues Festival that takes place every year for three days too in Daytona Beach. This brings in thousands of people and it is held at the Jackie Robinson Ballpark. This festival usually ties in the with the Art Festival, as money is raised and donated for women's and children's healthcare. I love supporting events that have a cause!
If you're looking for a super sweet escape for you and your significant other or want to escape from the snow with your whole family, Daytona Beach always has offers for Weekday Getaway Deals.
While northern states are shuffling the snow in their yards to make snowmen, us lucky Floridians just have to worry about shuffling the beach sand into our buckets for our sandcastles. 😉 But you can also enjoy some Warm Holiday Fun!
If you've never been to Daytona Beach, maybe this should be the year!
Talk to soon friends, take care!
XO
Comments
comments