Something happened to me the other night.
It's happened before, but this time was a little different because I found it on Pinterest in a group board I'm in with a few hundred other bloggers and design/DIY professionals.
What happened?
My blog content was stolen and put on another site- pictures and my word-for-word tutorial.
It's happened before…many times in fact. I'll do a random search on Google and find my content scraped on many sites.
Usually I just brush it off. Write the 'content stealer' a firm email and the post comes down. No biggie.
What made this time unusual and specifically upsetting was I found it on Pinterest, pinned by a fellow group board member, with my recipe tutorial clearly written in the description box(which defeats the purpose of someone clicking on the picture and going to my site for the recipe tutorial), and not caring that the watermark (the blog name written on the picture) didn't match up to the source it was being pinned from.
So what's the big deal?
It's a HUGE deal, and its come to my attention from a friend that many of you don't realize how big a deal it is.
This one post in particular…The one that was stolen from my blog was re-pinned incorrectly over 5,000 times in a little over a month before I caught it. That 5,000 might be 25,000 times next month and continuously spreading…
If you love blogs then you MUST read this, because you might be guilty of reckless pinning and don't even realize what you're doing wrong.
Ready to hear what really happens when pins go WILD?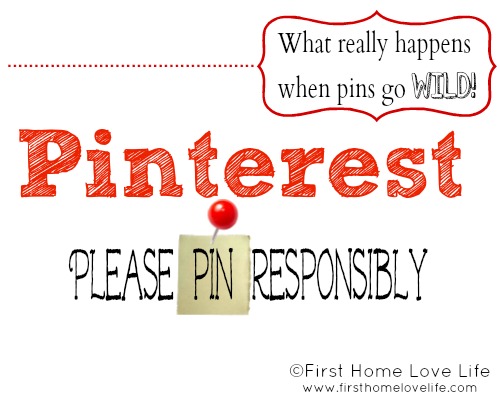 I'd like you to meet Jane…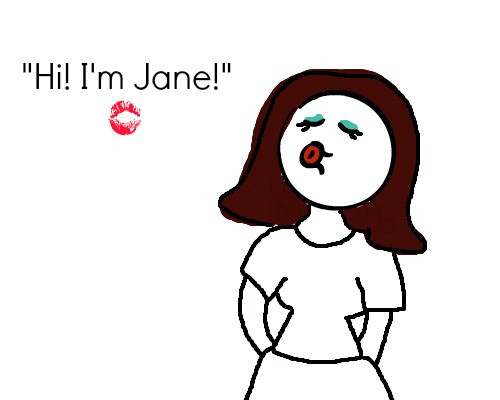 Jane is a blogger.
She's a great blogger too.
Jane loves to make pretty crafts,
and share them on Pinterest to inspire others like Suzy.
Meet Suzy…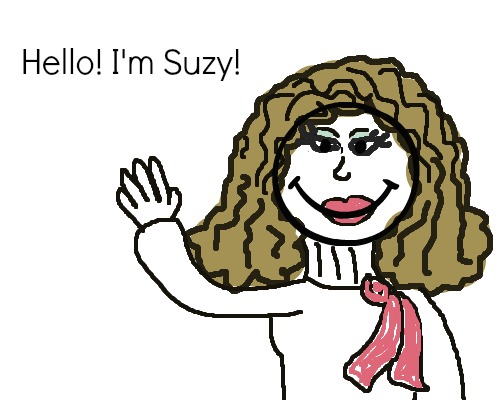 Suzy loves to look at Jane's crafts and pin them on Pinterest.
Suzy loves Jane, and Suzy LOVES what Jane blogs about.
Every time Suzy goes to Jane's blog, Jane makes a teeny tiny amount of money from sponsors.
That money helps Jane buy things to make more crafts that Suzy will love, and pin on Pinterest.
See where I'm going with this?
Now meet Fred…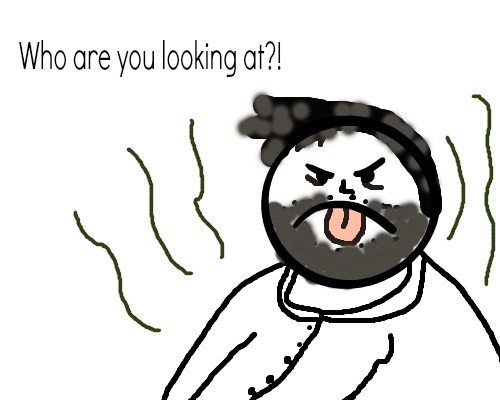 Fred isn't a nice guy.
He doesn't know who Jane is,
but he sees that her crafts are popular on Pinterest.
Fred goes to Jane's blog.
Fred copies Jane's craft tutorial and pastes it onto his site.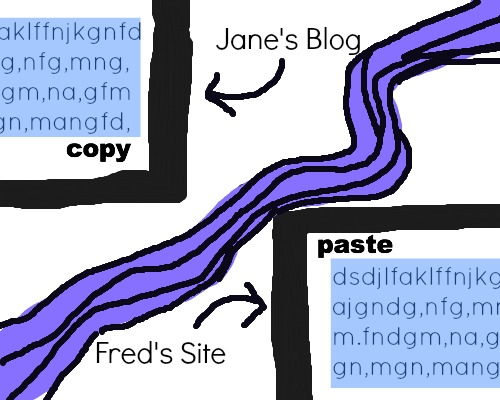 Only thing is his site is filled with advertisements,
and he puts them all over Jane's craft tutorial.
Fred pins his version of Jane's tutorial onto Pinterest.
Suzy…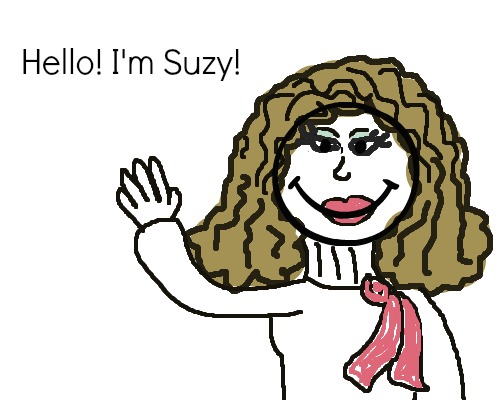 Suzy sees Jane's pretty craft picture on Pinterest and pins it.
Only thing is this pin is not from Jane's blog.
It's from Fred's website.
Suzy doesn't look at where the pin is taking her, she just sees a pretty picture.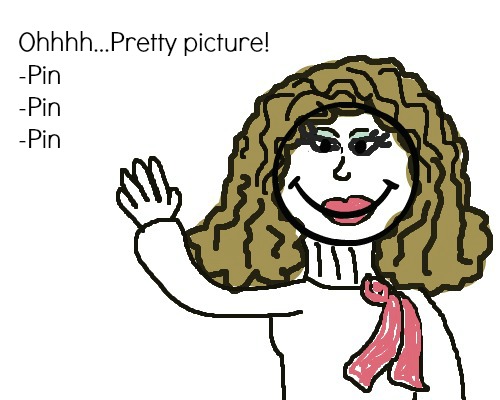 When Suzy's friends see the pin…
They pin it…
Then their friends pin it…
…and their friends…
……and their friends…….
Soon, Fred's website traffic increases and he's making LOTS of money!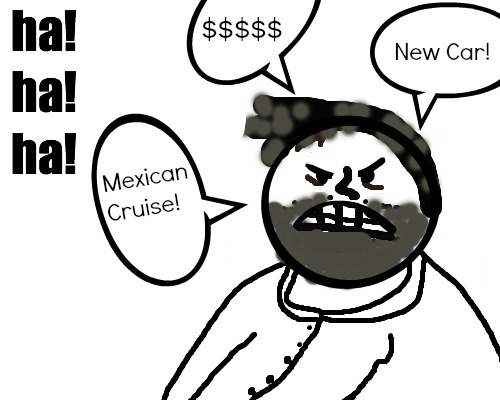 ….and Jane….
Her blog traffic started slowly disappearing….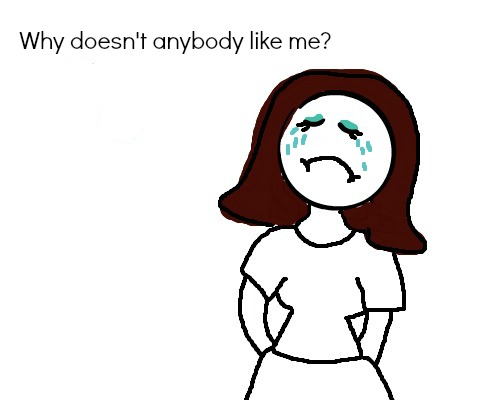 Now Jane doesn't have any more money to make pretty crafts,
that Suzy likes to pin on Pinterest.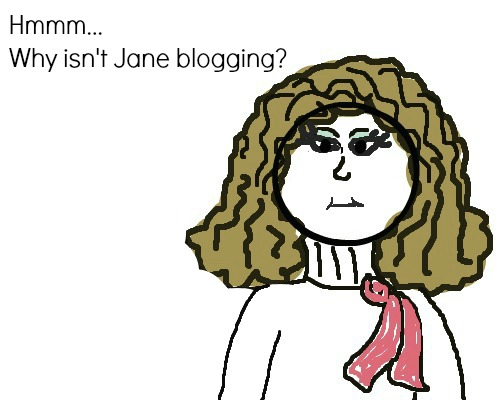 So what happened???
Well…
When Suzy pinned that one wrong picture,
one turned into 3 repins…
that turned into 12…
that turned into 1200….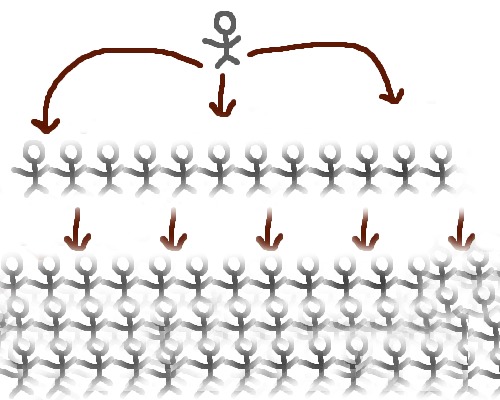 By pinning that one wrong picture, you have supported a criminal.
It's true…
Fred is a criminal because he stole copyrighted property.
So next time you pin a pretty picture on Pinterest…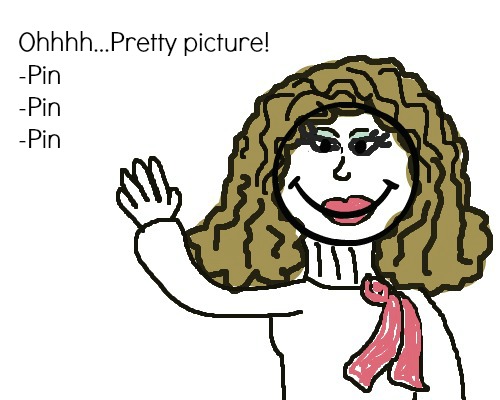 Make sure your pin is really taking you to the correct website,
and if it's not…report it.
Pinterest would really be a cruddy place if it was filled with Freds.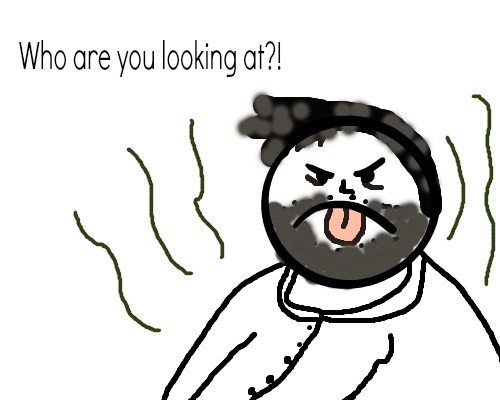 And after all, there wouldn't even be a Pinterest without the Janes.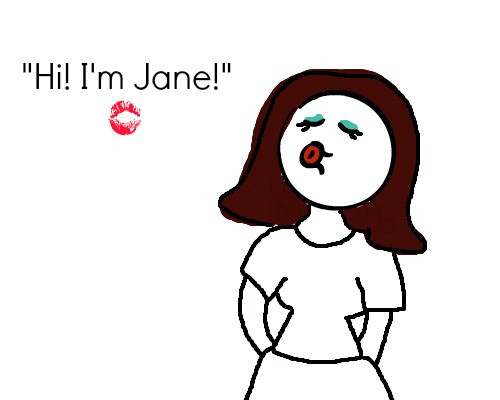 This blog post was created to find the humor in this situation, but in reality it has been a major headache for me and others who have had their blog material stolen. Regular "Suzys" who use Pinterest don't realize how hard the "Janes" work to bring you beautiful pictures, home decor, fashion advice, craft tutorials, how to's, etc…Please do your part to pin responsibly, and look at the website before you repin. We have enough "Freds" in the world…help and support the "Janes."
Thanks for reading and feel free to pin, tweet, like, and stumble! Help me spread the word!
XO
Comments
comments