"This post is part of a social shopper marketing insight campaign with Pollinate Media Group™ and Tagg™ Pet Tracker, but all my opinions are my own. #pmedia #pettracker http://cmp.ly/3/8vNxcO."
When you bring home your fur baby from wherever you got them, you probably are totally and completely prepared, or so you think…
You've gone to the pet store and bought the best food, shampoo, toys, beds, collars, treats, and everything else you could possibly think of that they will need and want. You've gone to the vet…gotten them a clean bill of health, and maybe even went the extra mile to get them micro-chipped. I did, but it wasn't enough.
I'm getting ahead of myself though, let me back up to about two months ago, before I even knew about the Tagg Pet Tracker.
Bentley…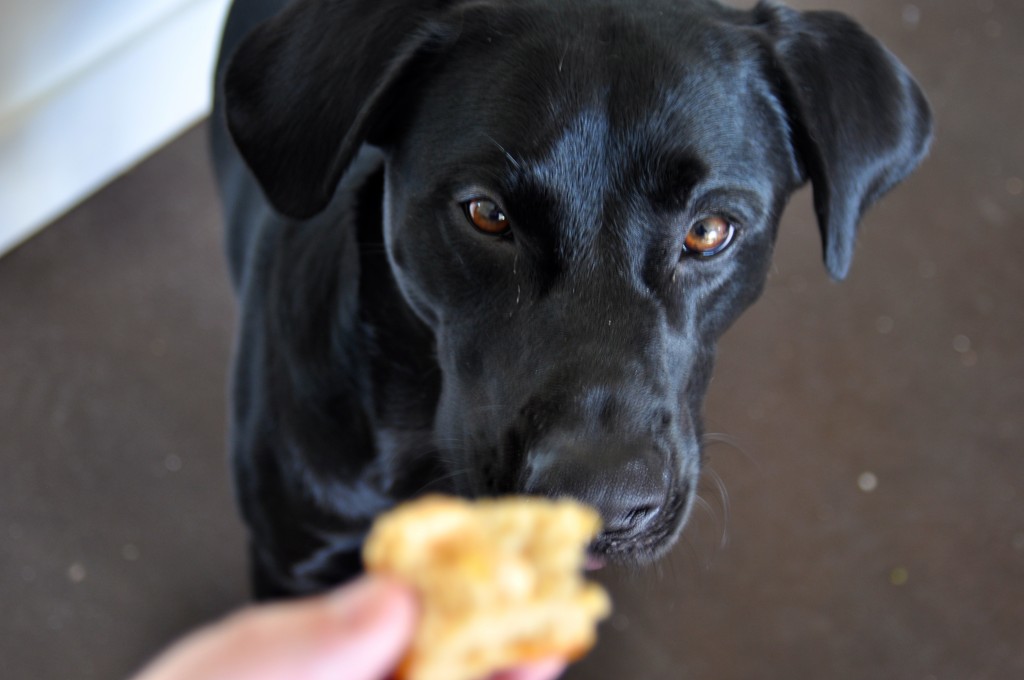 If you've been reading for a while then you know our boy well. He considers himself quite the star of this blog, and always wants to make appearances in photos, even though most of the time those photos don't make the cut. (shhh…don't tell him)
Bentley, for the most part is super obedient, and we've never had a problem with him running away from us….until one night about 2 months ago.
It was pretty late…around one in the morning and he was crying to be let out the front door to go the bathroom. So my husband hobbled out of bed, and opened the door to let him out, where he went no further than 10 feet away to mark a bush.
I was half asleep, but could hear my husband gasp…and then the door slammed shut…and then I heard the screams "BENTLEY!!!" "BENTLEY!!!!!!!!!!!!!"
Dramatic, ey?
Well…it was…and if you've ever lost a pet then you know the sinking feeling of despair that I felt as I jumped out of bed!
I opened the door, to find nothing. Pitch black, no husband, no dog…not a sound.
I remember standing there still in a sleepy haze for what felt like eternity, but it was probably only 5 minutes before I went back inside to sit on the couch. I waited, and waited, and waited…
FINALLY…I heard the heavy footsteps, and the front door swung open to my husband dragging Bentley inside by the collar. I was in shock. Still am as I type this realizing how close we were to losing him that night.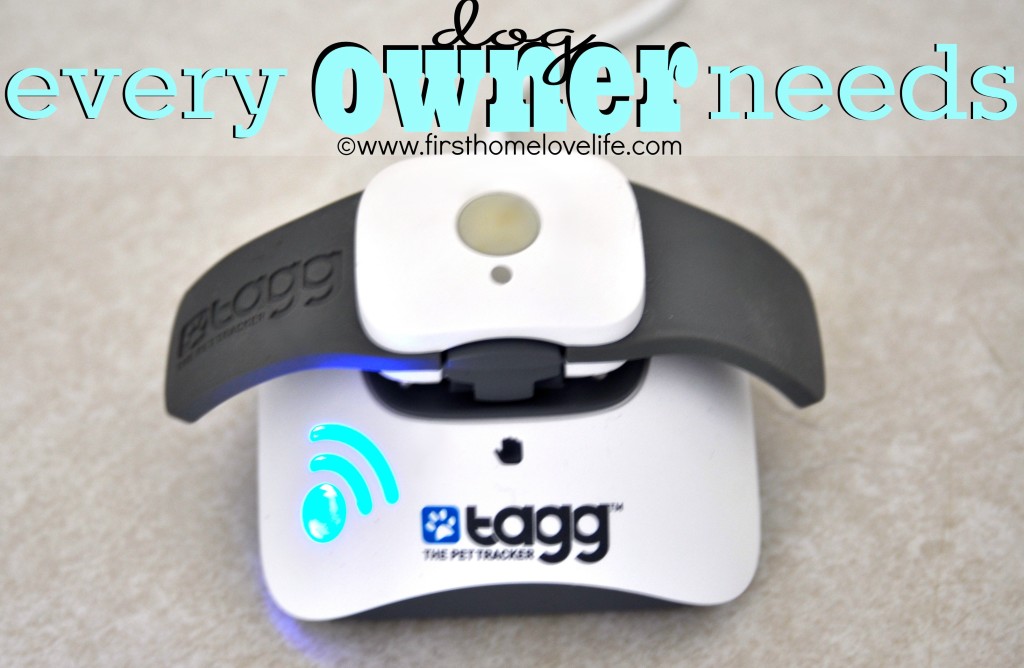 It was a deer. A deer that got spooked and bolted out in front of Bentley, and he took off running after it. Bentley has seen deer outside. He's never done that before, but that night he did, and that's all it would have taken for him to be gone.
Did you know that on average 1 in 3 pets will get lost in their lifetime? Whether it's lost forever, lost for a week, a day, or in our case (luckily) for a few minutes.
Bentley is microchipped, but that wouldn't have been enough in our case. The deer would not have turned him in to the vet or pound to have him scanned. He would have been lost in the woods for days before and if he was found.
That's a big if!
Not one I was willing to take either. You see here's the flaw with a microchip. It only works when the pet has been found by someone, and that person knows to get them scanned.
Now imagine this…
Imagine if you had a device that you secured to your pets collar that could track their every movement. The Tagg™ Pet Tracker does. It tracks your pet via GPS allowing you to track your pet's location and activity from your computer or mobile device.
What does that mean?
You can see where your dog is

24/7. The lightweight pet tracker attaches to your dog's existing collar, and is designed to be worn at all times,

even while swimming.

(which is fantastic for my water loving lab!)
So how exactly does it differ from a microchip?
Tagg Location Tracking puts you in control of finding your pet. Unlike a microchip, which won't alert you if your pet is lost, Tagg is a GPS pet tracker that sends you a text and email when your pet gets out so you can find him now! And…trust me, it works…we tested it out right away when we received ours and instagrammed it. Look…
The blue dot- our house. The ring around it is Bentley's "designated Tagg zone." I was alerted immediately by text as soon as he went out of it. The paw print is Bentley wearing his collar with the Tagg Pet Tracker attached. Don't worry…we didn't actually let him run away that far…My husband took him for a ride in the car so we could really test it out, and it worked awesome! I got updated alerts approximately every 5 minutes to let me know exactly where he was. It was amazing!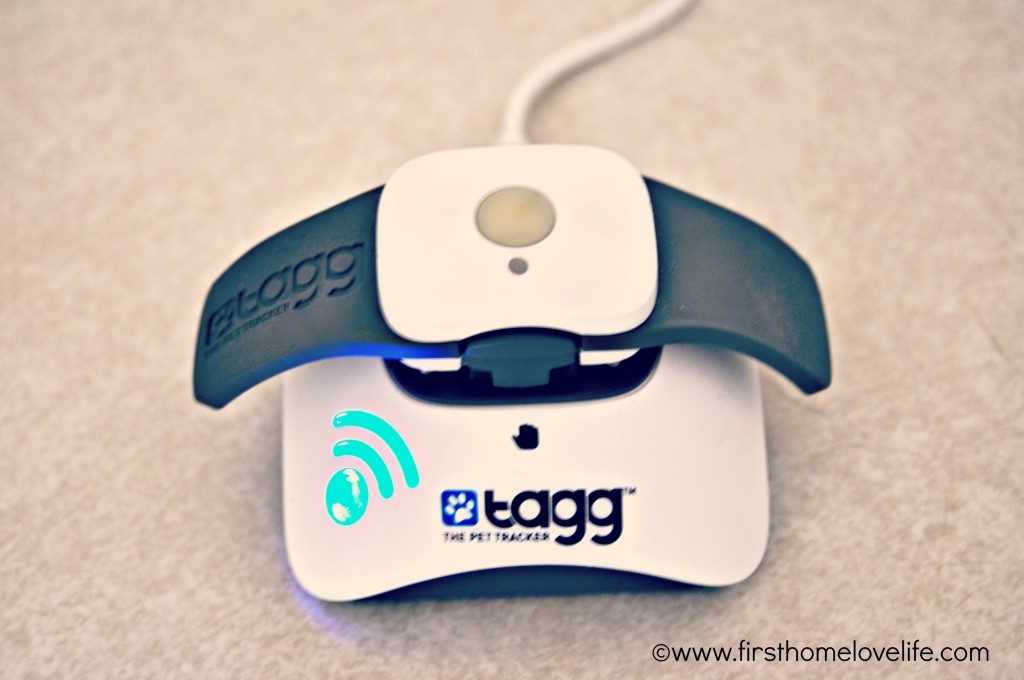 And let's talk about the ease of setting it up and getting started. It was a cinch! A few simple questions answered and we were ready to go, well…once it was charged, and that's the other amazing thing about it! I will get alerts to notify me when Bentley's tracker battery is low and needs to be docked to recharge. The Tagg team thought of it all…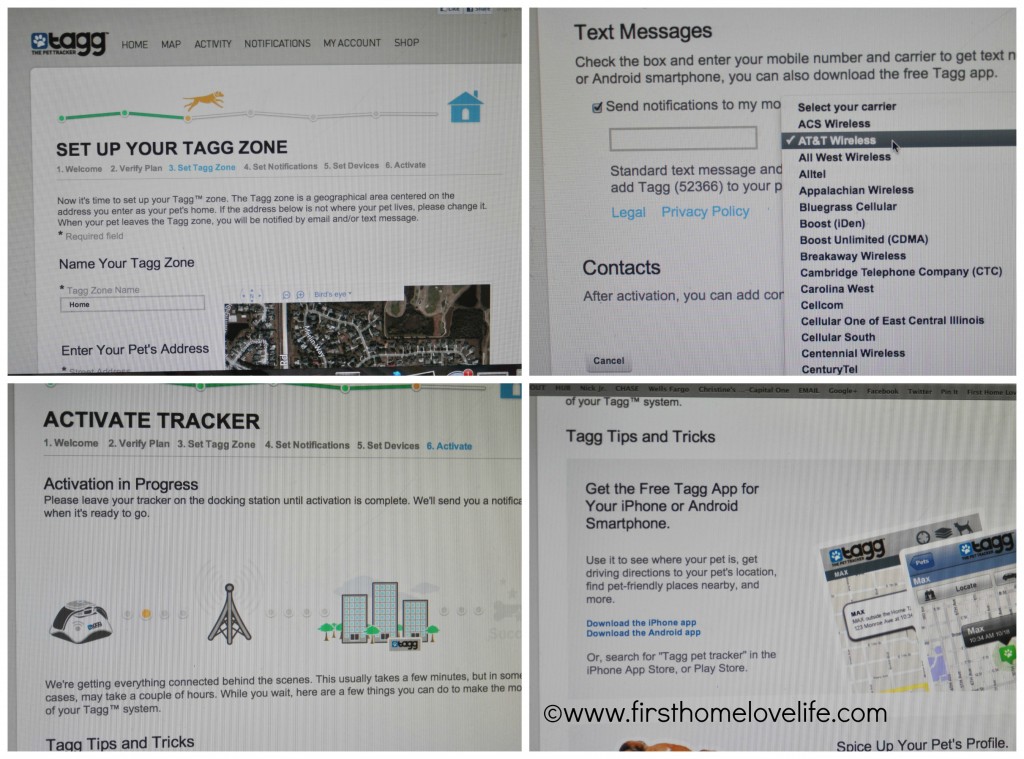 Seriously guys…If you have a dog (recommended for dogs 10lbs. and up)…YOU.NEED.THIS.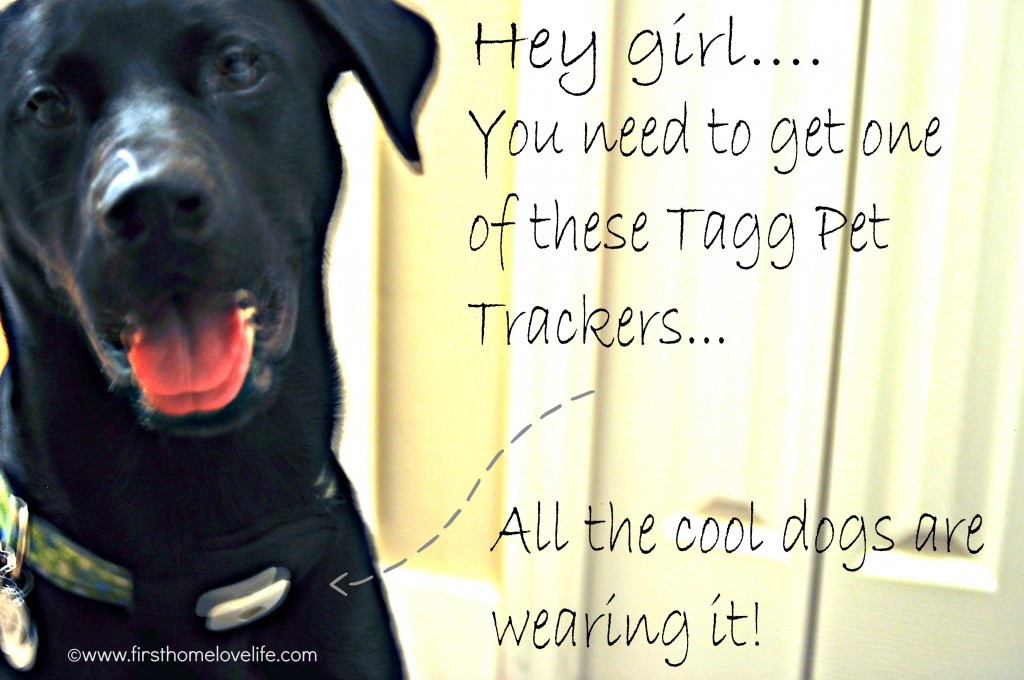 It's seriously a great product and worth every penny for your peace of mind!
And speaking of great…The great folks at Tagg Pet Tracker are giving you a discount just for reading the longest post in history! I kid…but seriously…
Just use the code TAGG10 so you can save 10% off of a Tagg Pet Tracker. (The Tagg Pet Tracker is normally $99 with 3 months of free service).
Pets…they're like our children aren't they!? I'd love to hear all about yours and the silly stunts they've done (like chasing deer at 1 am) either by leaving a comment below or here on my Facebook page.
Talk to you soon guys, take care!
XO
**"This post is part of a social shopper marketing insight campaign with
Pollinate Media Group
™ and Tagg™ Pet Tracker, but all my opinions are my own. #pmedia #pettracker
http://cmp.ly/3/8vNxcO
." For more information on First Home Love Life's privacy and disclosure policy
click here
.
Comments
comments