The other day I showed you all my 'Home Maintenance Binder' and showed you the inside where it housed my 'Spring Cleaning Checklist.' Well it's also where I keep my every day chore list. No matter how cutesy I try to design it, or how wonderful I make it seem…let's face it…it's work! I've tried other lists (some free, some I've paid for) but no matter how fast I take off running in the beginning, I quickly tire and fall back into a slump.
Last year, when I was just dipping my toes into this whole blogging thing, I decided to do a series called 'Fire the May'd- 7 days to a clean home.' The series itself was a total flop, and I only had 1-2 people participate with me (if they even really did). Even though there was virtually no user participation-it helped me tremendously!
The habits I formed after a couple of weeks of cleaning my home this way stuck better than any other way I had ever tried.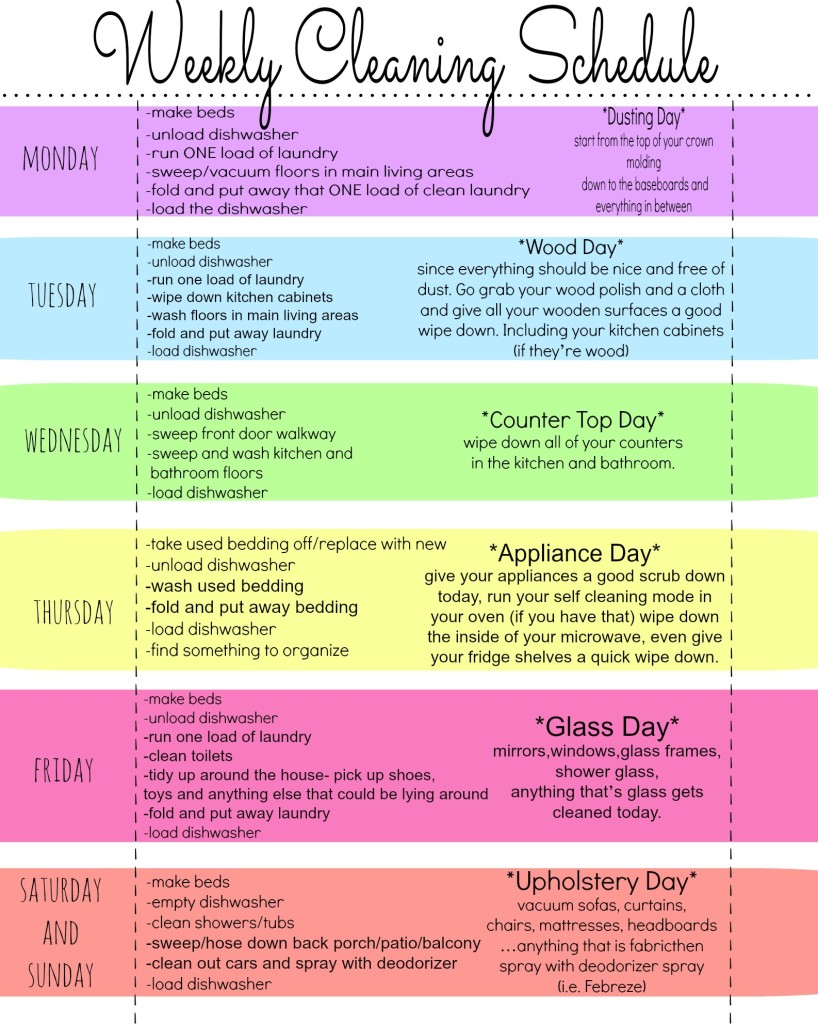 My week cleaning chart is clearly unique, and I'm not saying it will work for everyone, but it might work for you. So here's the gist of it…

Huh?
There's a method to my madness, I promise.
Psychologically for me at least, I feel like if I spread the cleaning around my house instead of just working on one room It doesn't feel as tedious and hard.

That's the other thing…
There is something about just having one product in your hand and a microfiber cloth in the other. I find myself cleaning things more thoroughly this way, and actually taking the time to look around and find a surface to spray instead of giving something a quick wipe just to get it over with and move on to the next thing.
Like I said…
This way has worked for me. If you like the way you do it, then keep doing what you're doing!

I'm including two FREE printables in todays post. One is blank for you to fill in your own version, and the other is a print out of my daily cleaning schedule.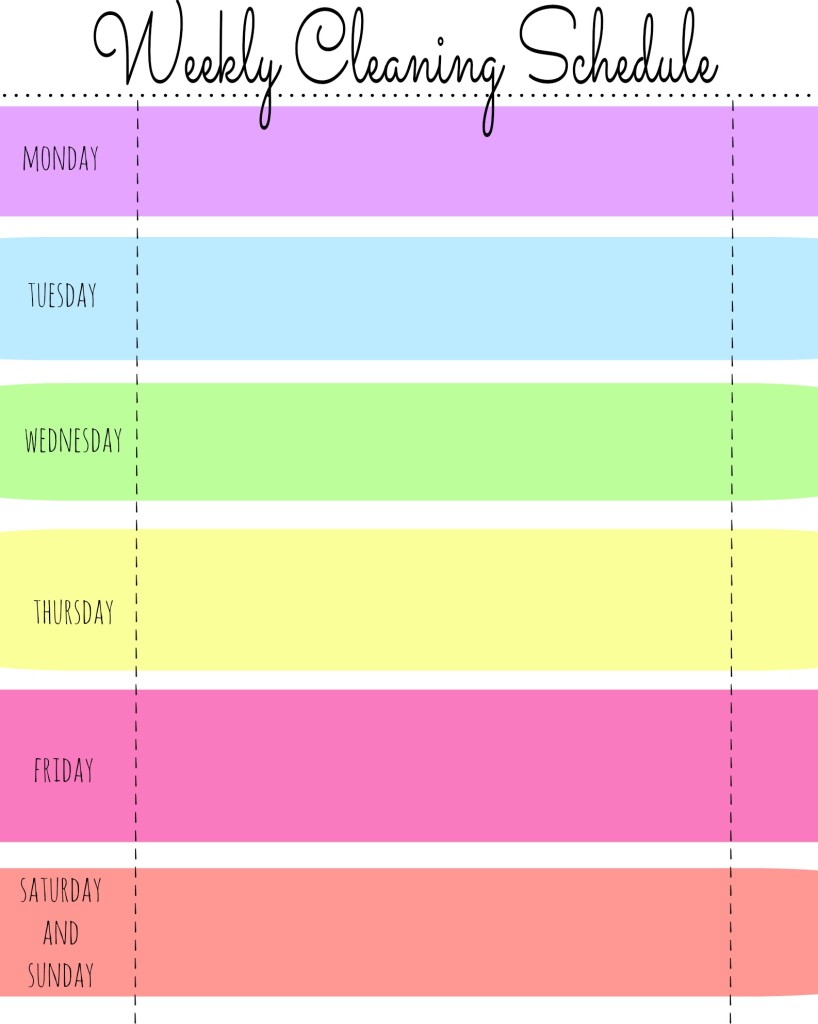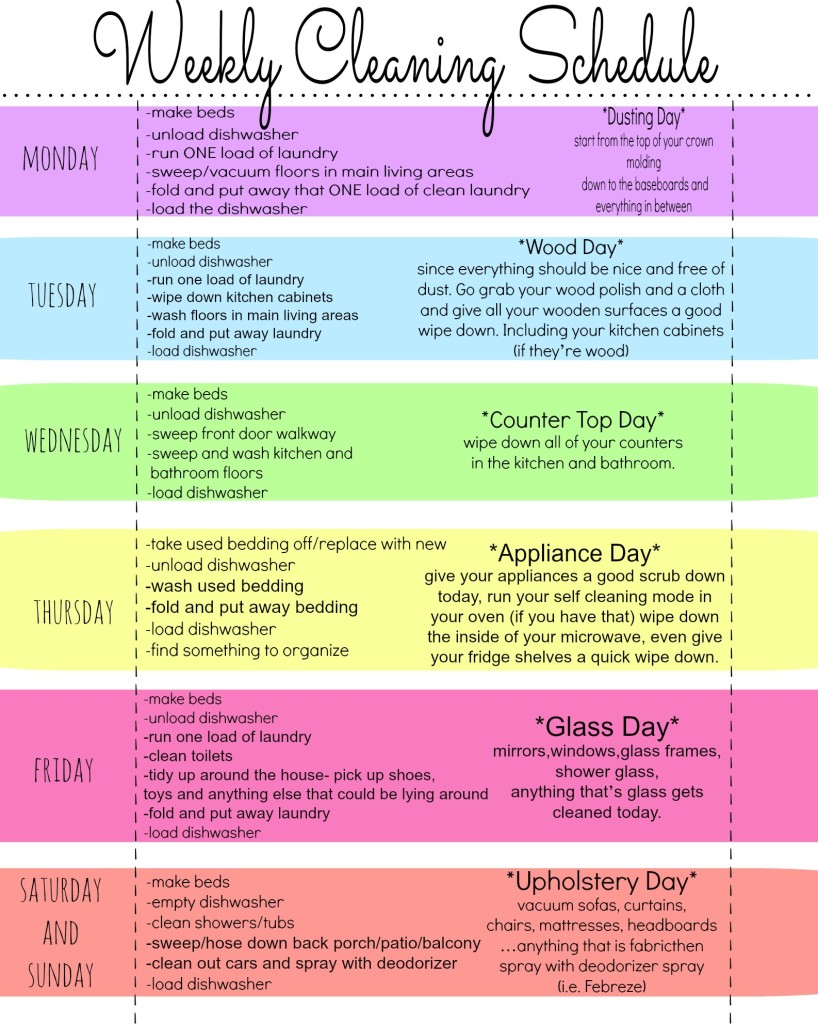 My Cleaning Chart PDF
And please let me know if you have any tips and tricks to keeping your house clean! I'm always on the lookout for new and improved methods!
Happy Cleaning!
Oh and while you're here…check out my giveaway going on right now!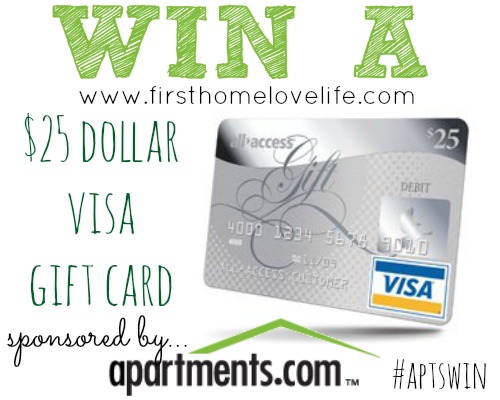 Comments
comments