Happy weekend friends!
The weather has been absolutely beautiful for the past few days, so I decided it was finally time to give my windows a good scrub down, since I hadn't done that since March. They were bad, guys! A definite sign that someone has a big dog…check their windows. There's usually wet nose smudge all over them.
Yeah, right…
So then it occurred to me that maybe you guys don't know how to wash windows, or maybe no matter what you do, you can never seem to get a spotless finish. Well…I'm here to tell you it's SO EASY, and only takes 3 simple steps!
Here's how…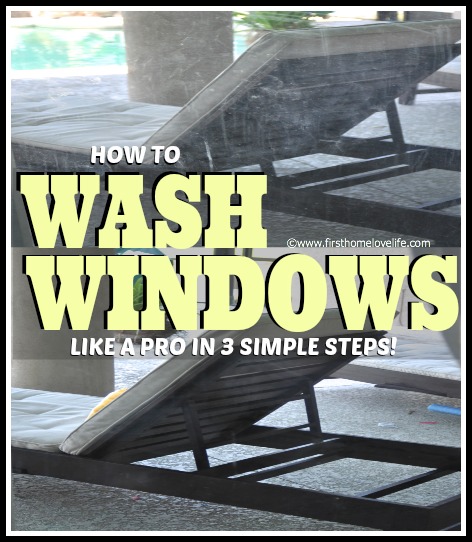 The trick to a sparkling clean window is not expensive, fancy-shmancy products, nope. If you have a dishwasher…you already have what you need! If you don't have a dishwasher…well, I'm so sorry and just run out and get a small bottle of detergent (whatever is on sale.)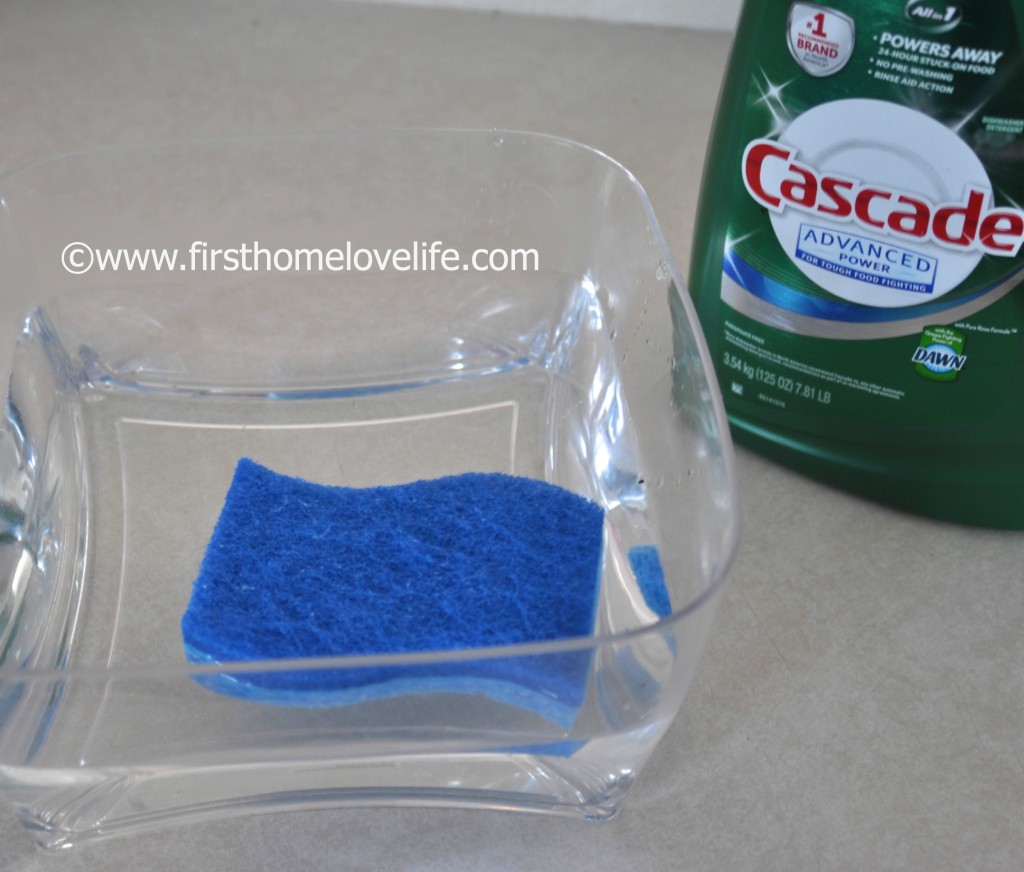 Fill a large bowl or bucket with warm-hot water (not too hot, you need to be able to put your hands in there).
Now add a few drops of dishwashing detergent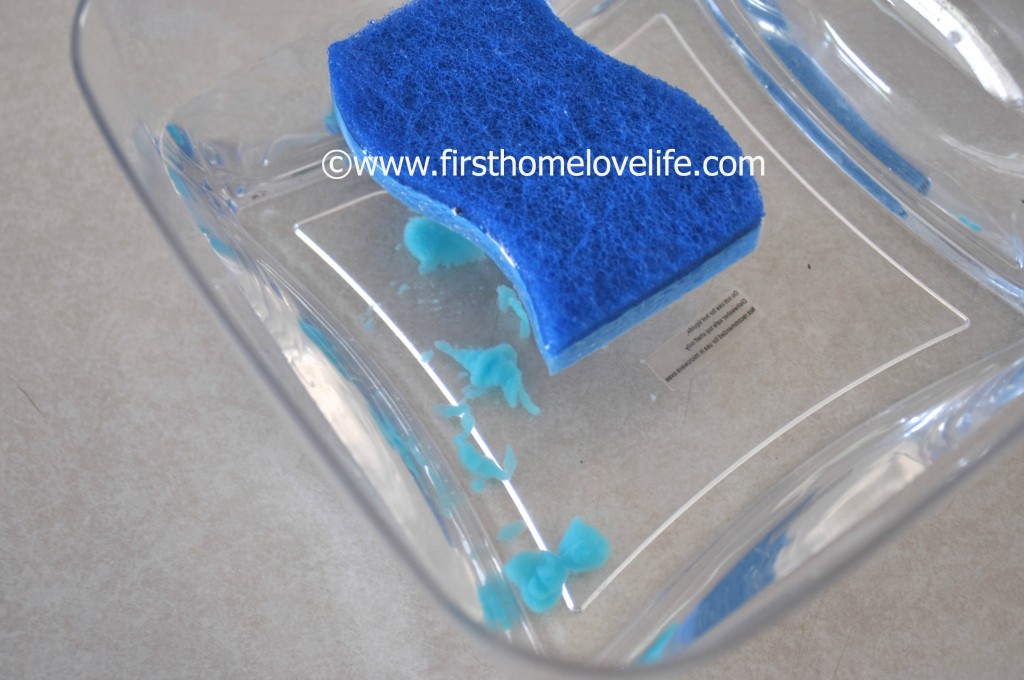 Now mix it around until it's pretty dissolved. The less bubbly the better. Bubbly detergent means that it will leave a residue on the windows like a white film.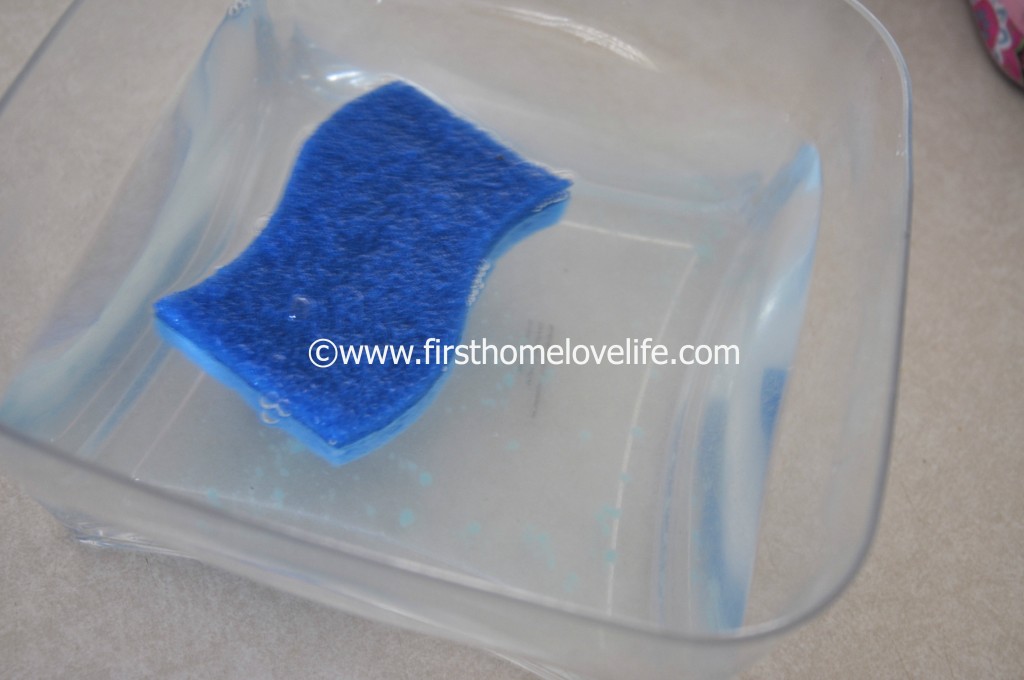 Ready for how fast and easy this is going to go?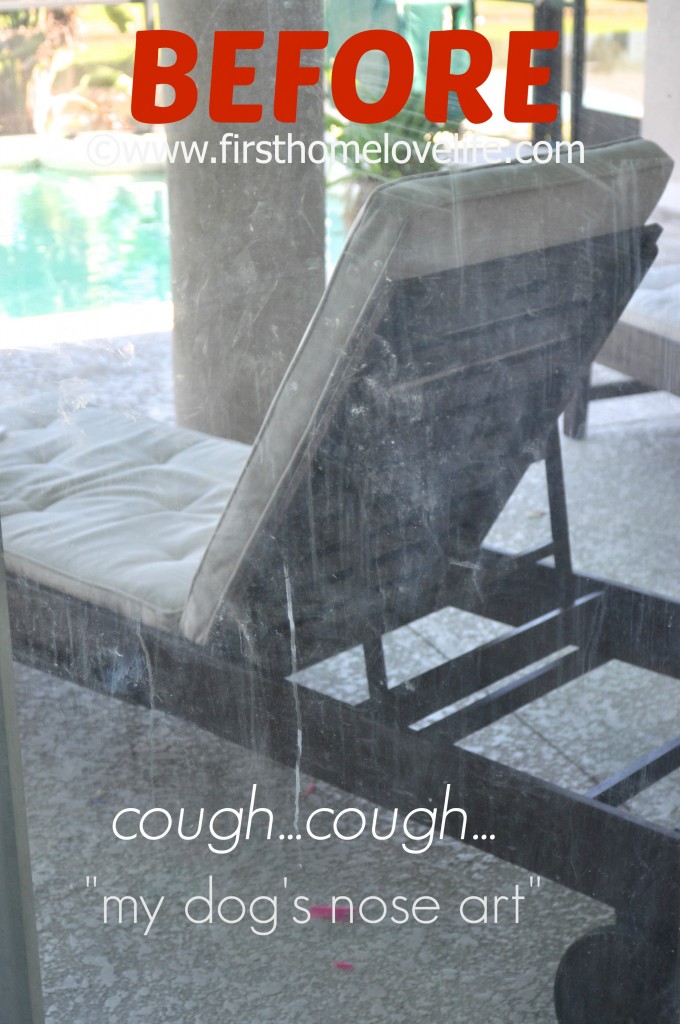 Please don't pin that…
Here we go!
STEP 1: TAKE YOUR SPONGE OUT OF THE CLEANING SOLUTION AND GIVE THE WHOLE WINDOW A WIPE DOWN.
STEP 2: USE A SQUEEGEE, AND STARTING AT THE TOP BEGIN WIPING THE WATER DOWN, OVER LAPPING YOUR SECTIONS SO YOU WONT LEAVE STREAKS.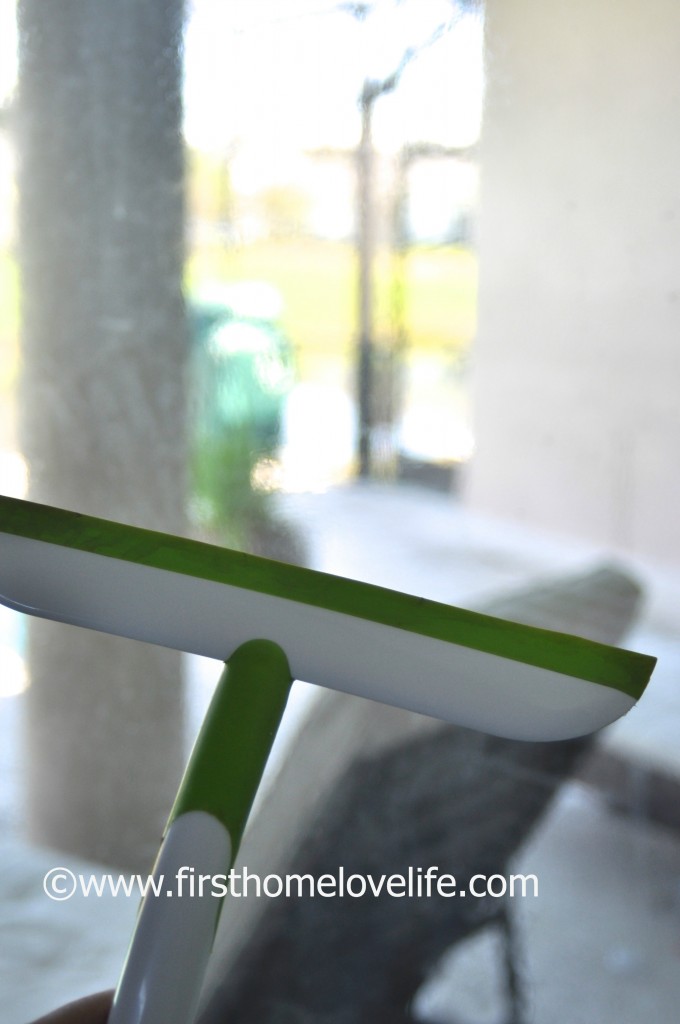 STEP 3: USE A MICROFIBER CLOTH TO WIPE DOWN THE WINDOW LIGHTLY TO CLEAN UP ANY WET SPOTS.
Now step back and admire your sparkly clean windows!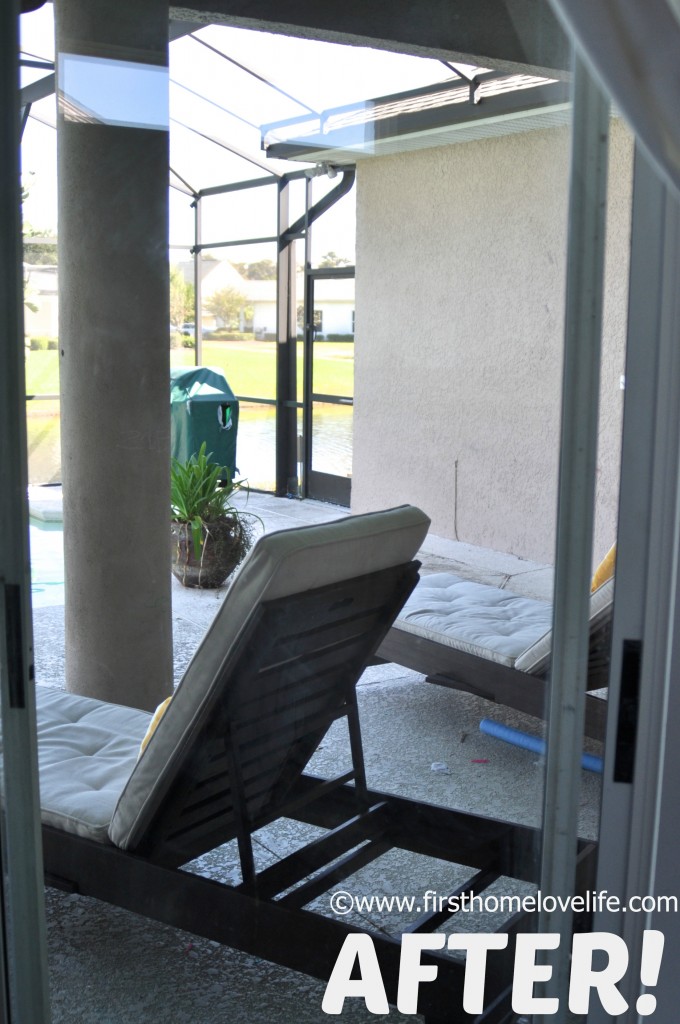 If your windows were super bad like mine, than you may need to do the process over again (which I did.) But I didn't even break a sweat!
A little side by side for comparison…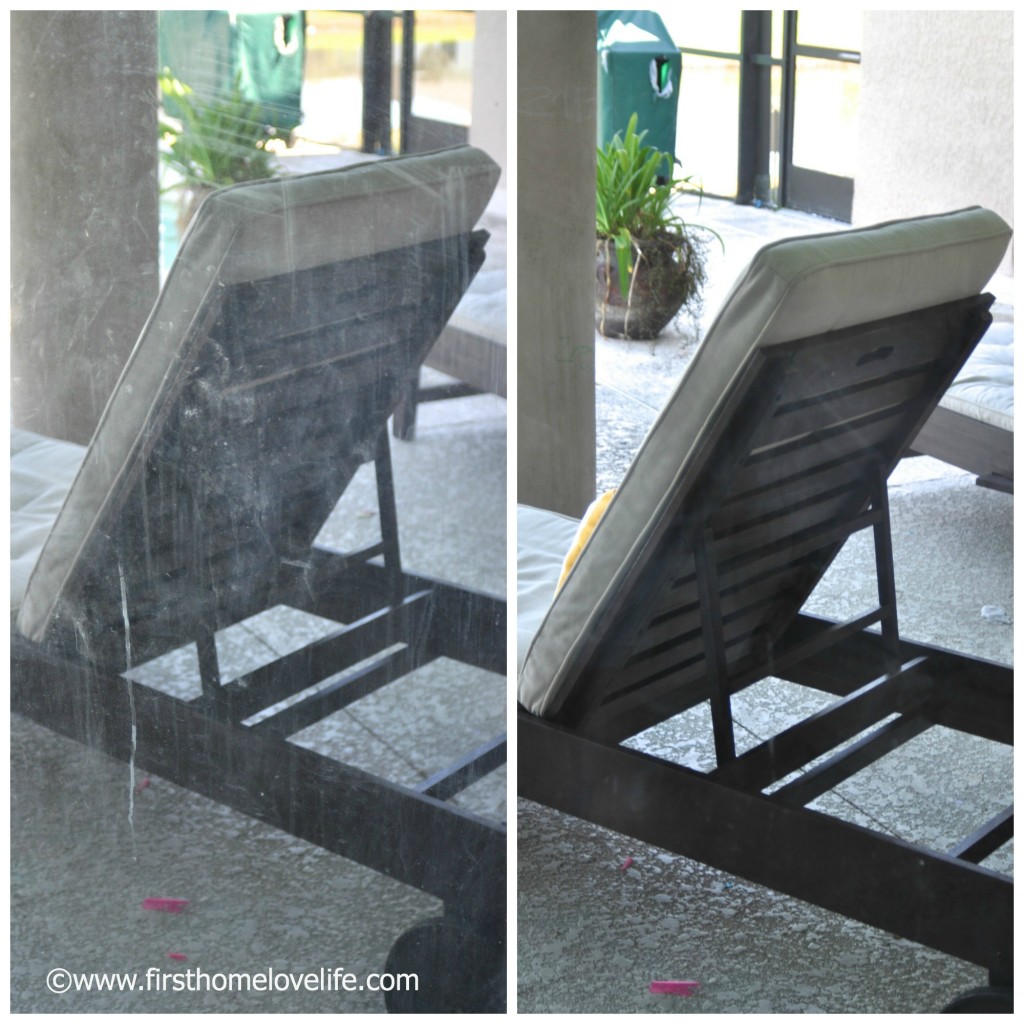 Wow! What a difference! And no those aren't smudges on the clean side, it's the reflection of our bed…I say that because it was driving me crazy trying to "find" the smudges every time I took a picture and looked at it.
The windows are so clean and clear that I'm almost afraid to open the curtains because my daughter might try to run right through them!
So next time you're dreading the tedious task of washing the windows, don't sweat it! In 3 simple steps you'll have the sparkliest panes on the block!
Do your windows look as bad as my before picture? What do you use to clean your windows? I'd love to hear about it in the comments below!
Talk to you soon guys, take care!
XO
Comments
comments