I can't even begin to explain to you how much I'm in love with this little table makeover today! First, guess how much I got it for…guess!
$5.00. Five dollars…FIVE DOLLARS!
Now you have to understand something…I'm not a die hard thrifter. Like, I'll go randomly here and there but you won't see me up at the crack of dawn scouting yard sales, or frequenting Goodwill, it's just not in me (most of the time.) But one thing I have been doing for the last few months is heading to an auction in my town once a week, and I've scored some pretty sweet deals from there! So we went last Friday just as we have been and look what I picked up for $5…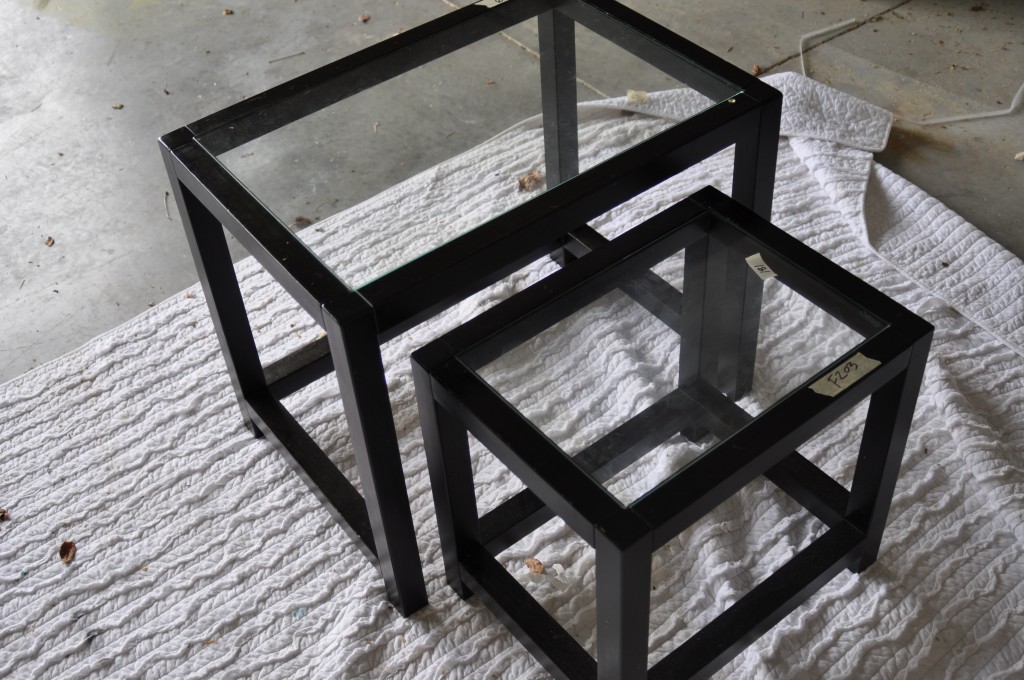 Please…hold back your excitement…
Yeah, okay…so it doesn't look all that fascinating, and actually it's pretty dinged up which the camera hides, but that's because you don't see my vision…
Ready for it?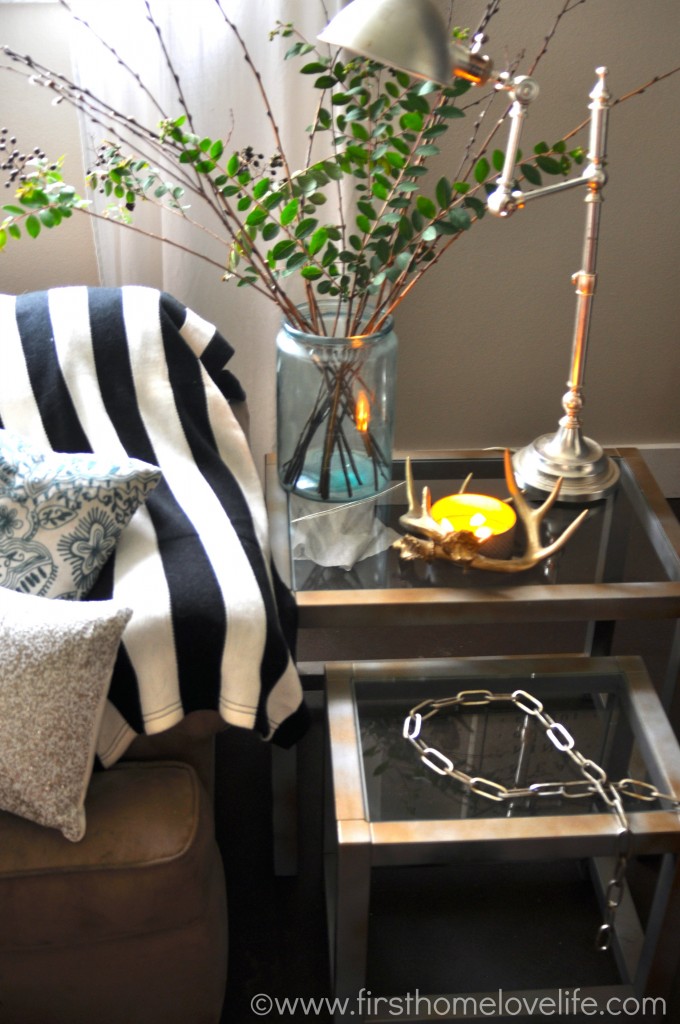 ::GASP::
I know…I know…
So how did that cheap looking black and glass table go from that to this? Spray paint. Of course, right?!
You might remember a certain fabulous light that my friends at National Builder Supply sent me? No. Okay. Well how about now?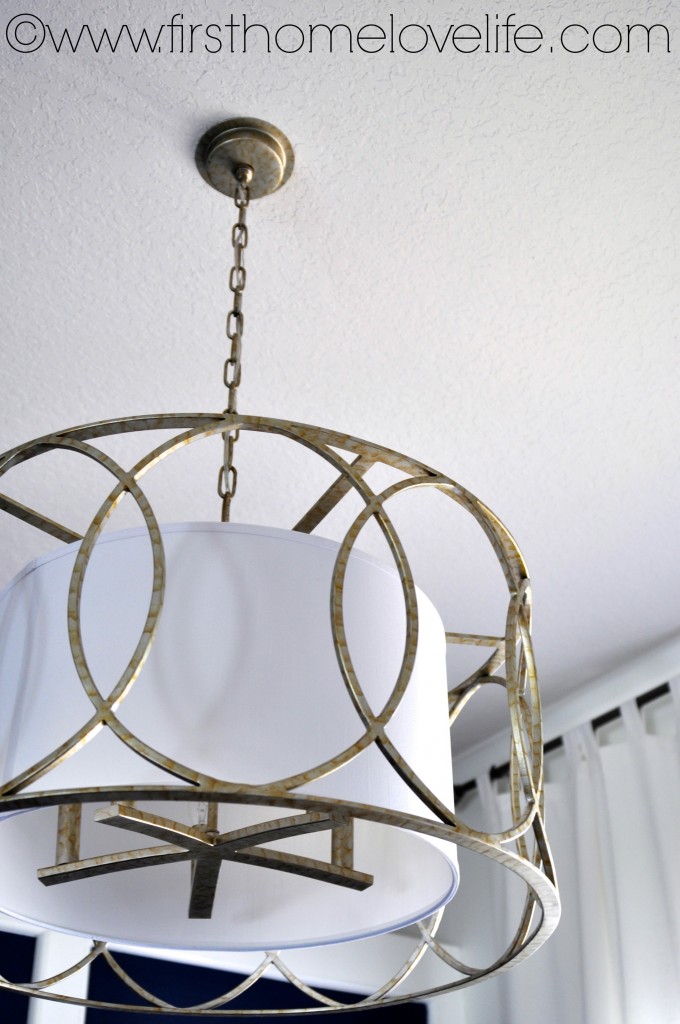 Ahhh…there she is…
I'm madly in love with her, and she inspired this two toned "metal" look I wanted for the table. I mean, c'mon…look at how freaking amazing it is!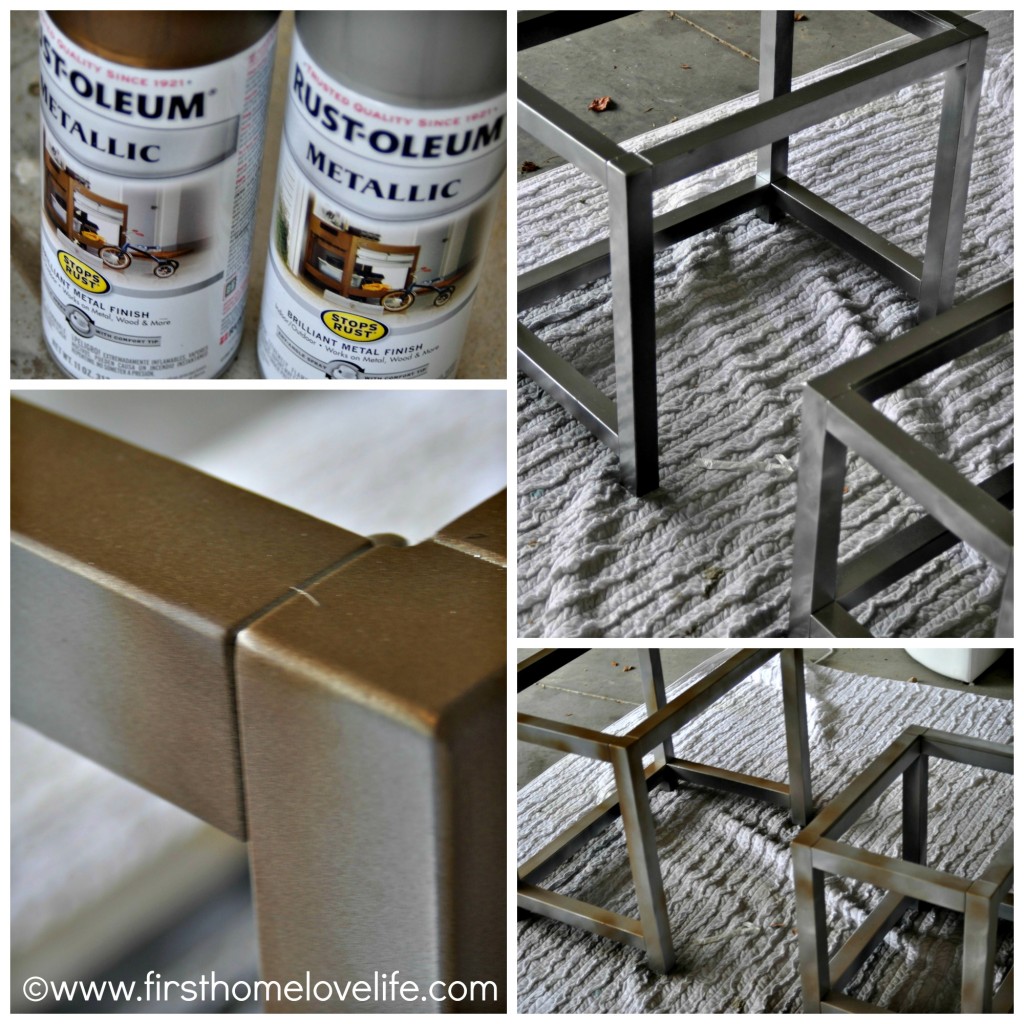 So a quick trip to Home Depot to pick up these gorgeous Rust-Oleum Metallics in "Antique Brass and Matte Nickel" and this quick transformation was about to go down! After removing giving the tables a good clean down with water and letting them dry, I removed the glass top inserts. I gave both tables two light coats of the Nickel, letting them dry in between coats and then very lightly spot sprayed the Brass until I achieved the look I was going for which was similar to an old metal with patina.
And now…The eye candy…
And of course the occasional photo bomb by Bentley 🙂 (He was totally eyeballing those deer antlers like a new forbidden chew toy)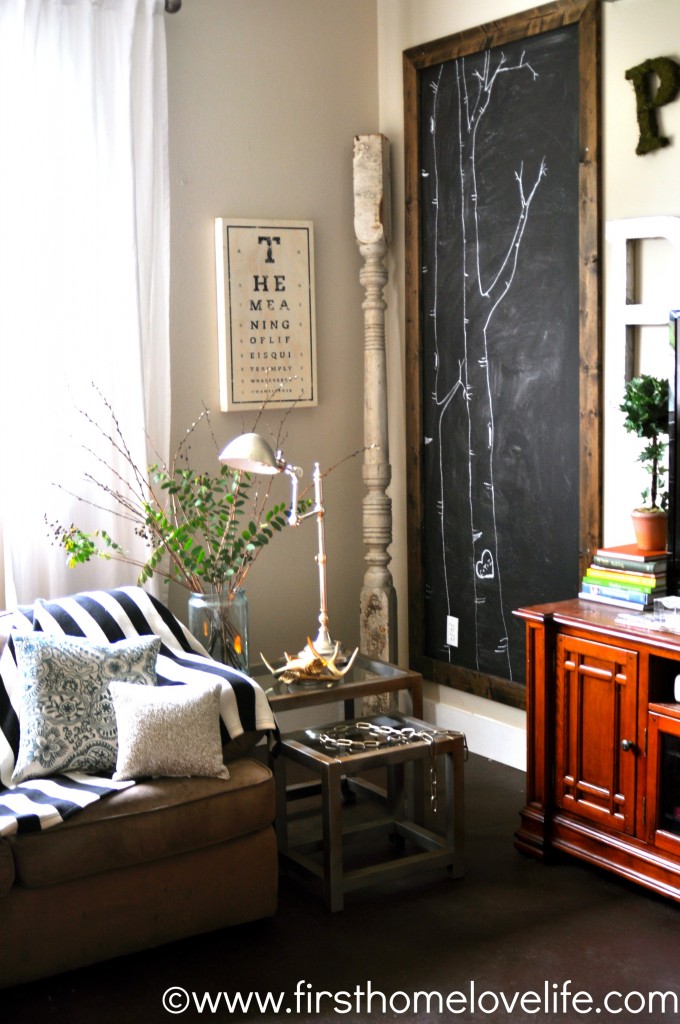 If you're wondering about the chain…It's actually the leftover chain from the light fixture! I think it's a super fun industrial touch!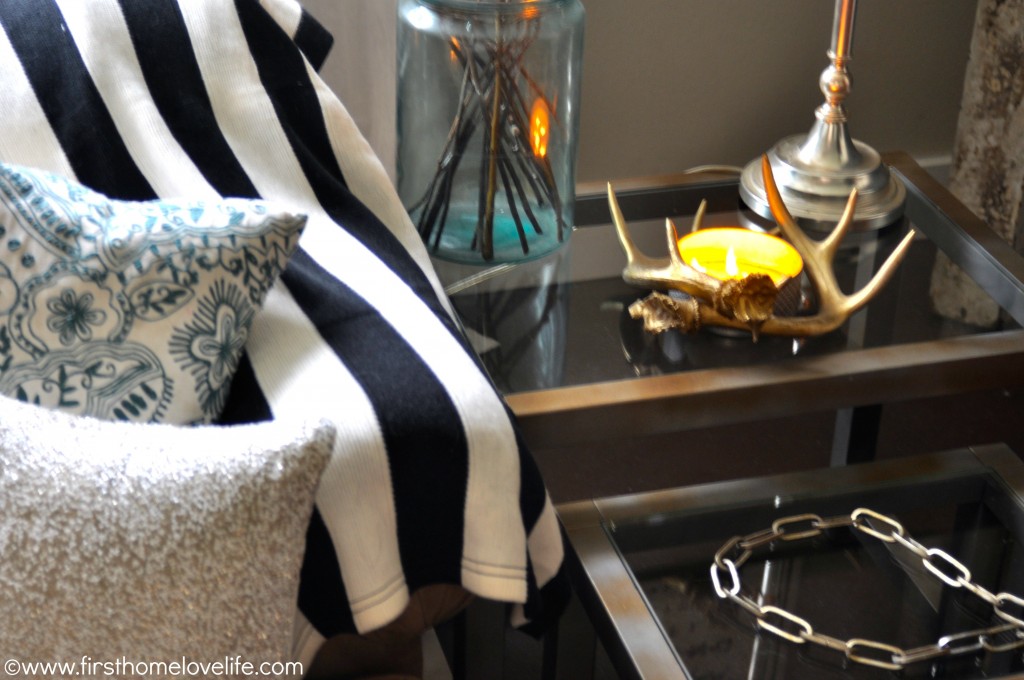 $5 guys. Five dollars and two cans of spray paint made this little corner of our family room pop with excitement and a little glitz. I love it, and I hope you do too!
Talk to you soon guys, take care!
XO
Comments
comments