Hey friends, I'm sharing a recipe today for minestrone soup that I know you will just adore!
The other night I was perusing Pinterest for yummy fall recipes, soup to be specific, and one recipe in particular kept popping up over and over- Olive Garden copycat minestrone. Really?! I'm not really a fan of anything OG has other than their salad dressing, so I was kind of shocked to see that SO MANY people had pinned this recipe.
I haven't made minestrone myself in a while, so I decided to go for it, and it was da bomb!
Hearty and satisfying, jam packed full of flavor, and easy to prepare…Here's how to make what I think is the best minestrone soup…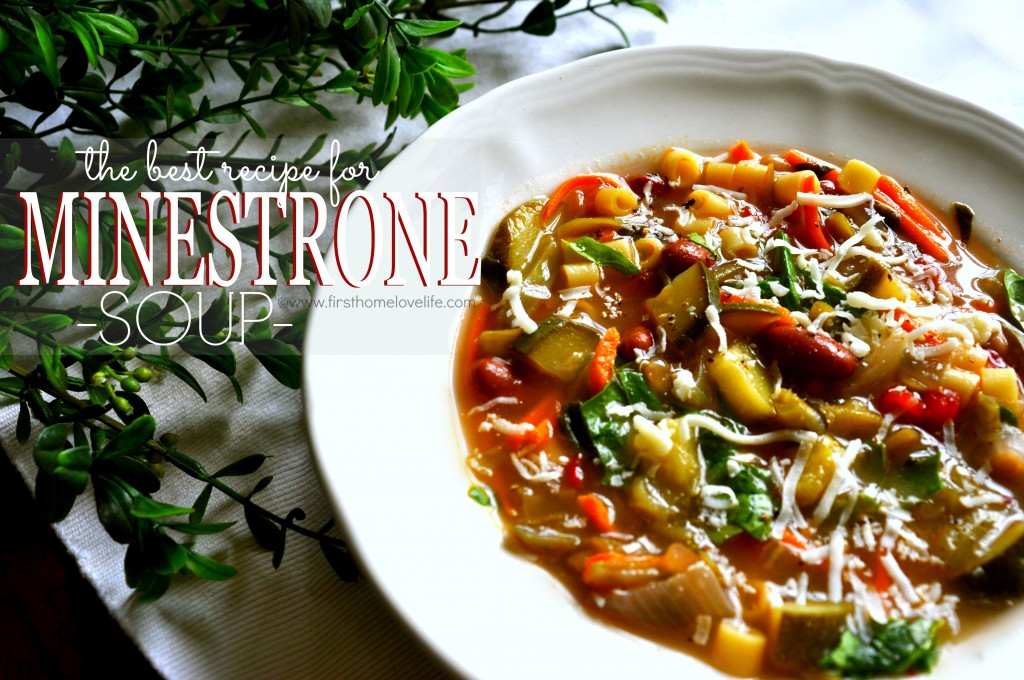 Ingredients:
olive oil
1 large red onion, diced
4 cloves garlic, minced
1 stalk celery, finely diced
1 cup matchstick carrots
3 medium zucchini, chopped
1 bag frozen green beans
1/2 bag of fresh baby spinach, roughly chopped
2 tablespoons italian seasoning
Kosher salt and freshly ground pepper
1 28-ounce can italian seasoned diced tomatoes
1 14-ounce can crushed tomatoes
6 cups low-sodium chicken broth (make it vegetarian by using veg broth instead)
1 can kidney beans, drained and rinsed
1 can white beans, drained and rinsed
1/2 box ditalini pasta (mini tubes)
grated parmesan cheese (topped-optional)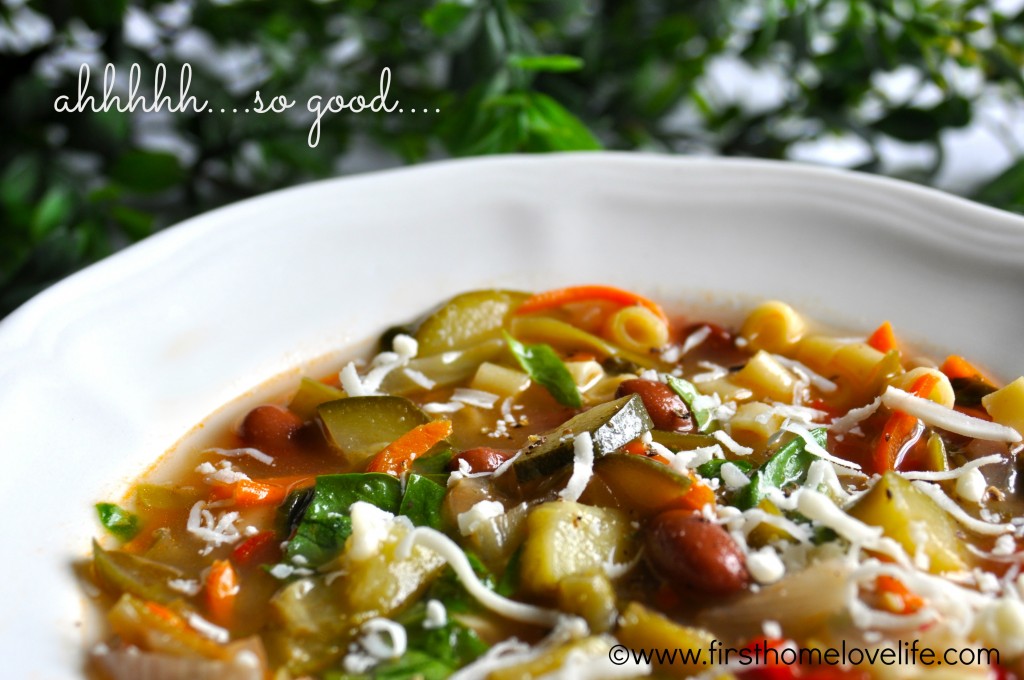 Place your large soup pot on the stove, set to medium high, and add a good drizzle of olive  to the pot. Let it heat up then add your onions and celery, season with salt and pepper, and sauté until they begin to soften.
Now add you garlic, zucchini, and carrots, season with salt and pepper. Cook for about 4-5 minutes.
Lower your heat to medium and add your rinsed and drained beans, the canned tomatoes, and the italian seasoning to the pot. Cook for about 3 minutes.
Now add you chicken broth and frozen green beans, taste it…it may need more salt and pepper. If not, put a lid on the pot half way and let everything simmer for 30 minutes.
30 minutes later, turn off your stove and add the chopped spinach to the soup and mix in to incorporate so it wilts, cover with lid to keep hot.
In a separate pot, cook your ditalini pasta as instructions say until al dente. Drain pasta, and set aside.*I like to keep the pasta separate from the soup so it doesn't turn to mush when there's leftovers, but if you plan to eat the whole batch in one setting, it should be fine to add the pasta to the soup.*
Get out bowls to serve. Serve by placing a good spoonful of pasta into the bowl and then ladling soup over the pasta and sprinkling with parmesan on top.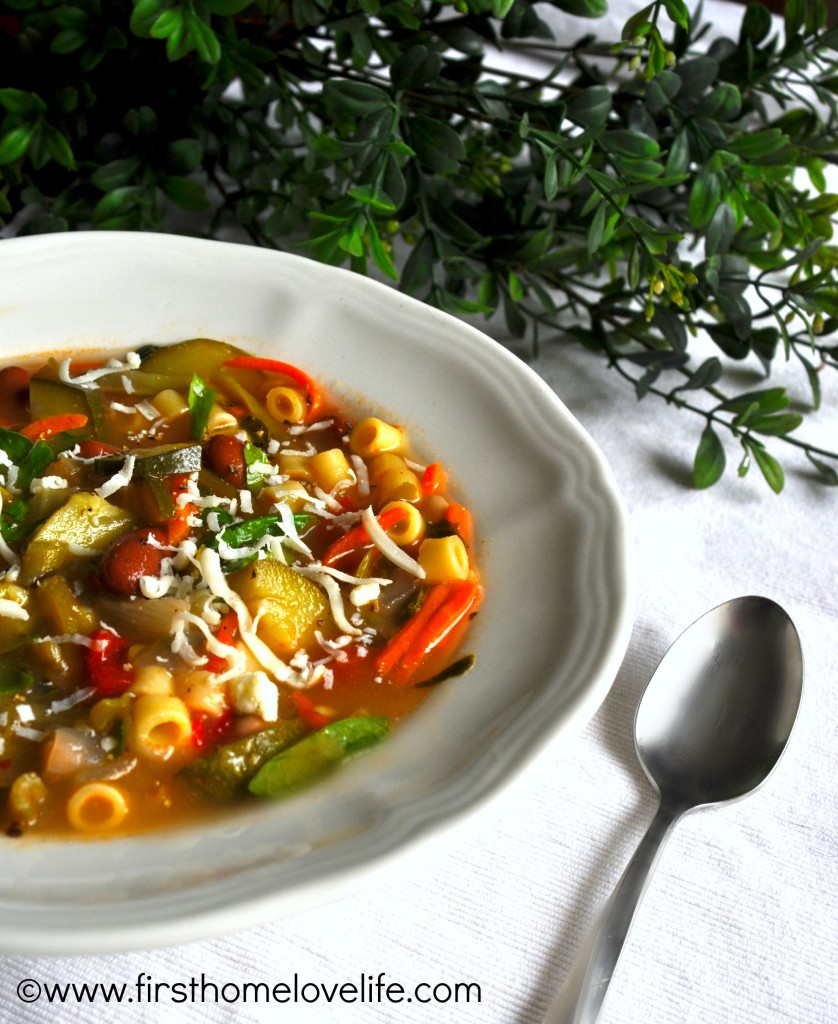 This recipe serves about 6-8 people very comfortably. It's super hearty so one bowl is more than enough especially when served with a salad and maybe some garlic bread for dipping.
I just love a good soup, especially when the temps start to fall and you want to feel that warmth deep inside your belly. This recipe will definitely do that for you!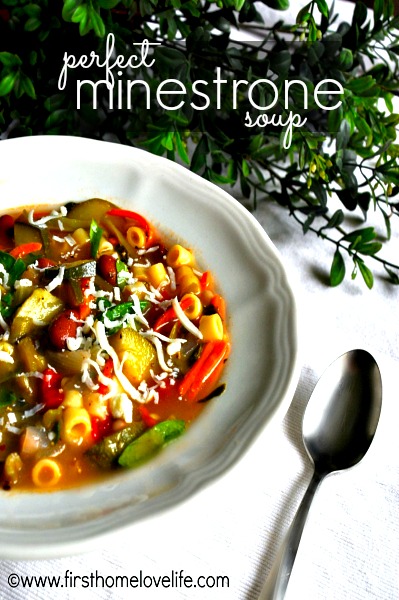 I hope you enjoy it, and if you did…leave me a comment and let me know how it turned out!
Talk to you soon guys, take care!
XO
Comments
comments