Easy, breezy, light and bright..Here's a look at one of my favorite rooms in the house! My summer dining room tour…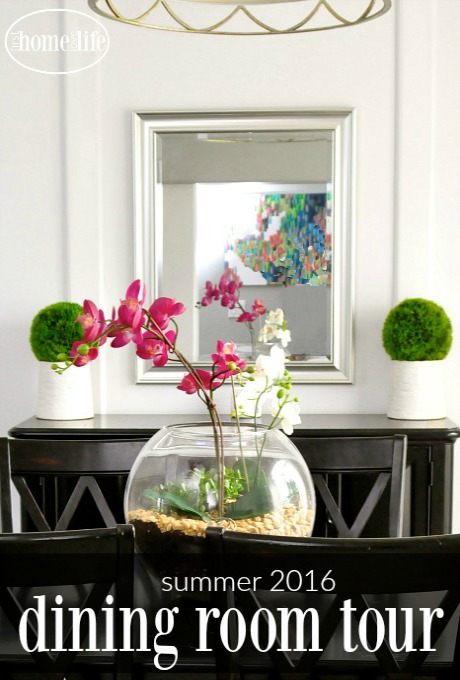 Do you decorate your house differently every season? For the most part I keep mine the same until the holidays arrive. I figured for reference though, I'd label this a "summer dining room tour" but truthfully this is our dining room in it's purest most natural every day state and I adore it. It's fresh, uncluttered and simple, and as much as I love decking out the table for Christmas, I really just enjoy the simplicity of a clean, airy and bright room, especially this time of year.
I also realized that a lot has changed since you last saw this room…actually…the entire room has changed thanks to some new to us furniture I snagged from a friend a year or so ago that just happened to go perfectly with a buffet I already had that was being used in our kitchen as a coffee station. I think it fits in way better in the dining room and makes the area really feel complete. 🙂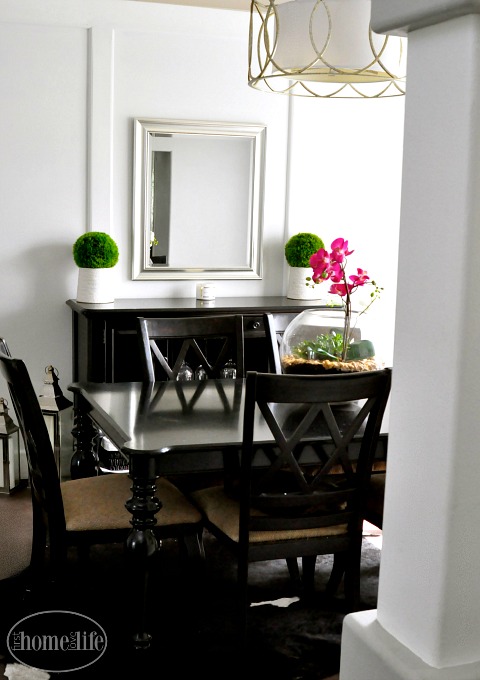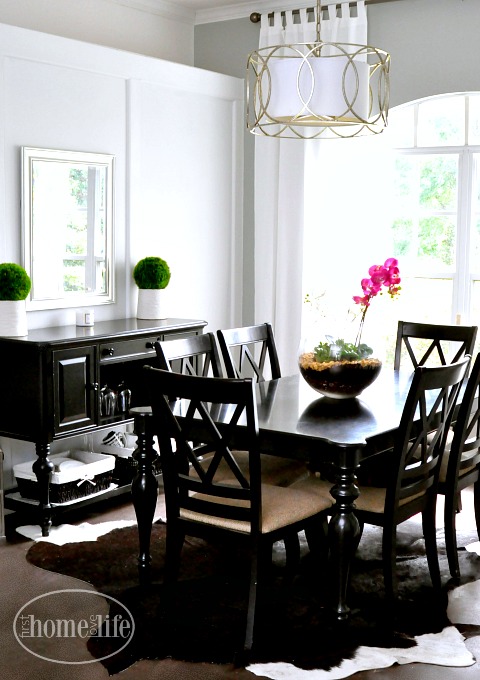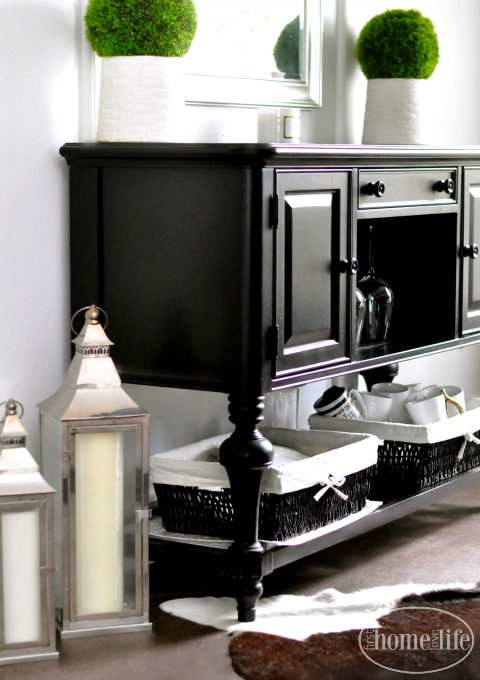 The black buffet gives such great storage. I used it primarily as a bar for a long time, but now it holds all of the "good stuff"- my wine glasses, china, good flatware…etc…and of course it still does hold the booze. 😉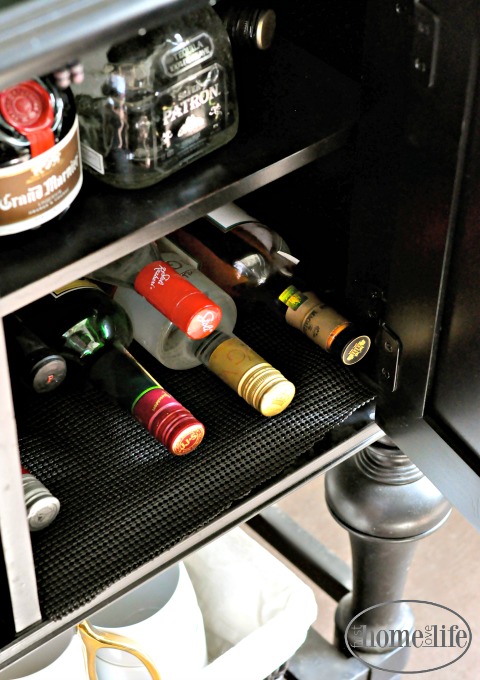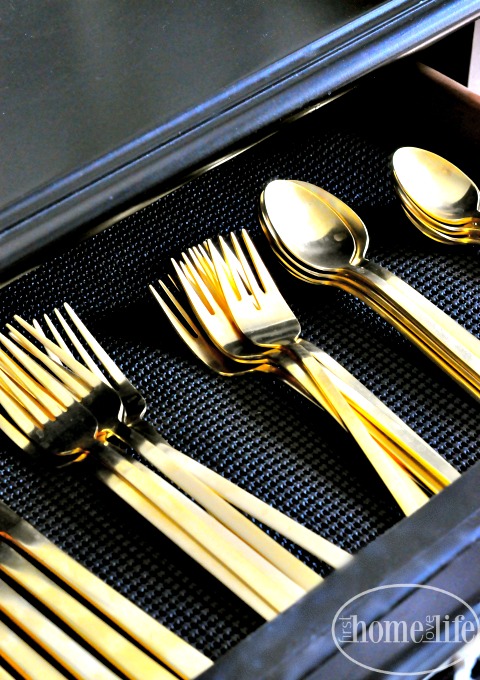 Almost everything I have in the dining room was bought years and years ago, but I'll list where everything is from below. The only items that were bought recently were these baskets I keep tucked beneath the buffet to give me even more additional storage.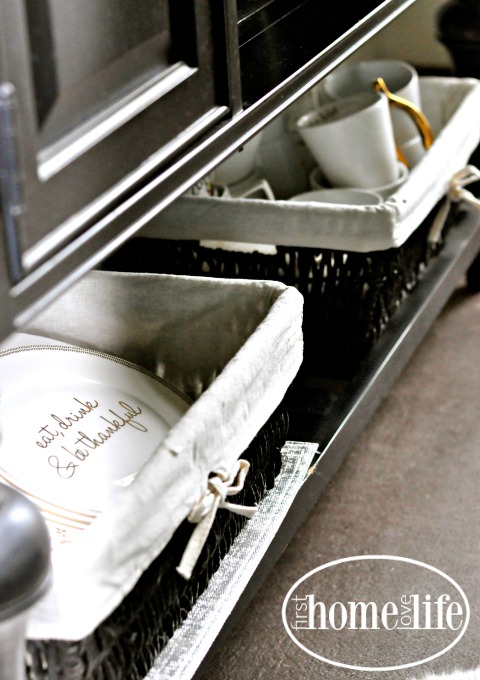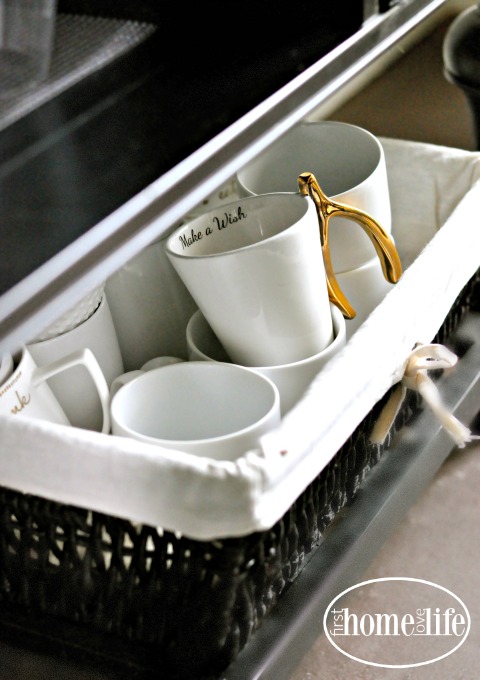 I keep the top of the buffet clear except for two moss ball planters I put together and a candle. I switch my scents out for the season, and in the summer I like clean, crisp, fresh scents like this super light eucalyptus one I picked up at Homegoods. What's your favorite summer scent?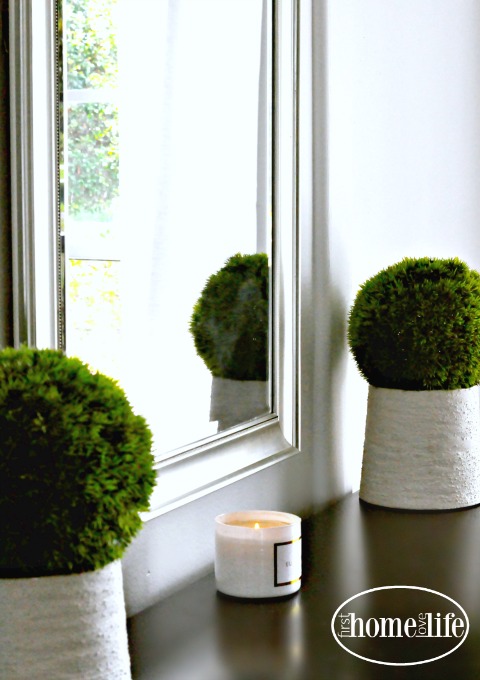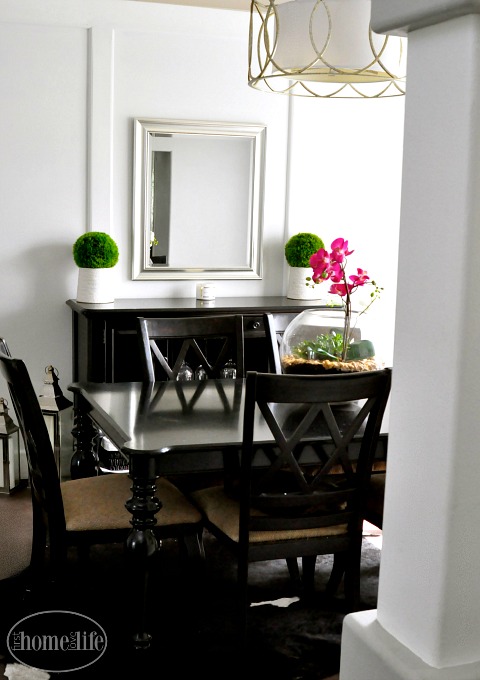 I also really wanted something more fun and long lasting than a vase of flowers on the dining room table so I made this terrarium that holds orchids and succulents. Its a substantial floral arrangement but still feels airy in the space. I really love how it turned out and is super low maintenance which is also a huge bonus!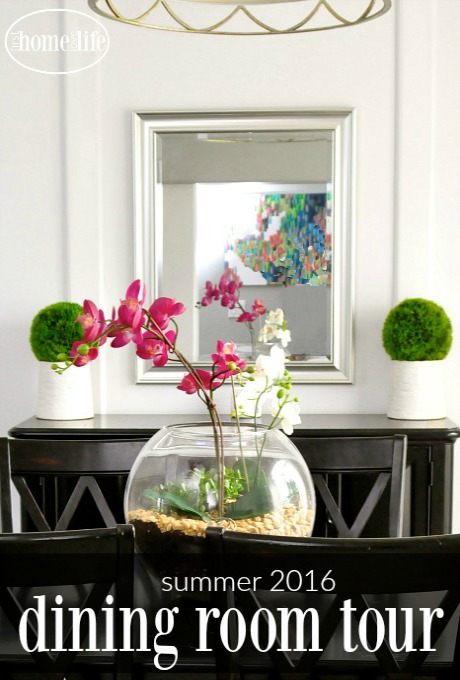 I hope you enjoyed this summer dining room tour! I loved sharing it with you and can't wait to show you around some other rooms that have been changed up a bit here and there. 🙂
Talk to you soon friends, take care!
XO
Dining Room Set- second hand
Buffet- Homegoods (Broyhill)
Mirror- Target
Pots on Buffet- Target Clearance
Moss Balls- Homegoods
Candle- Homegoods
Globe Vase- At Home
Orchids and Succulents- Ikea
Light Fixture- National Builder Supply
Silver Lanterns- Hobby Lobby
Cow Hide Rug- Ikea Clearance
Gold Flatware- West Elm
China- Kate Spade (Homegoods)
Mugs- Homegoods, Target, Walmart…
Baskets- Walmart
Stemware- ZGallerie
Comments
comments