This post brought to you by lilies. All opinions are 100% mine.
I know I said I wouldn't post an Easter or springtime craft because of our bathroom renovation going on, but I needed some pretty in my life especially with dust, paint and tools thrown about my house.
So today I'm sharing with you how to make a quick and easy "birds nest" vase stuffed with lovely, sweet smelling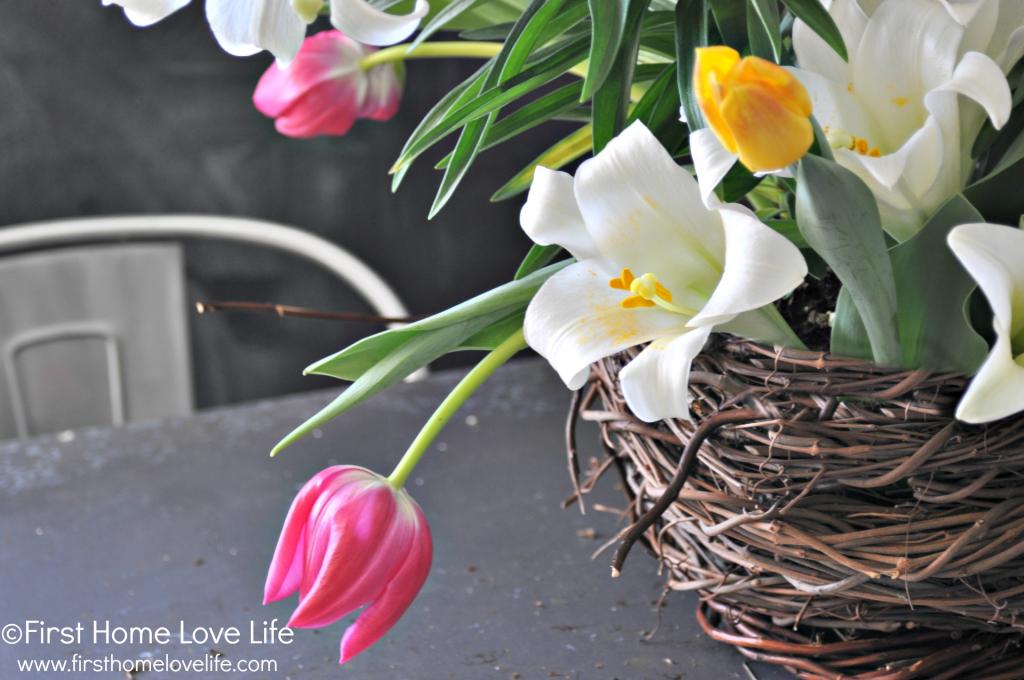 !
Since Easter is in just a few days, I knew I needed to make a floral arrangement for our table, but I wanted something different then just throwing some flowers into a vase and calling it a day.
So when I stumbled across an old Martha Stewart photo of flowers nestled into an oversized birds nest, I knew I wanted to make one of my very own (and for cheap).
craftberry bush
Here's what you'll need to recreate the look…
grapevine wreath forms (I found little ones at the Dollar Tree and used about 15)
a bowl or small pot
wire cutters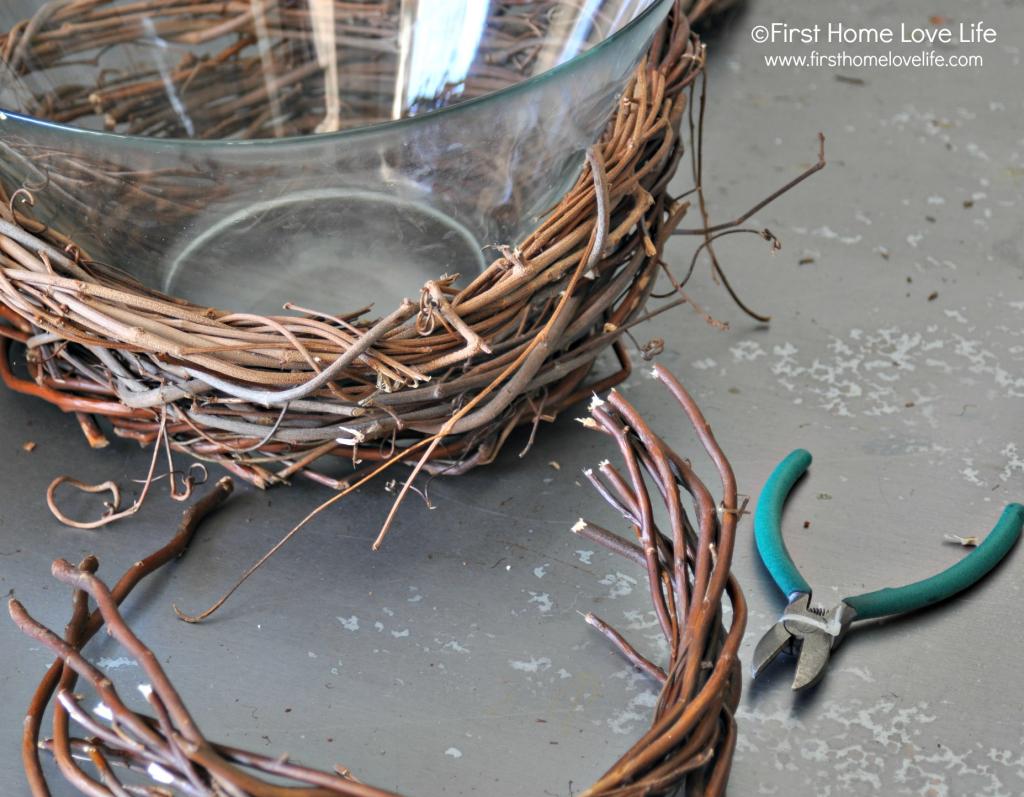 All you have to do is wrap your grapevine wreaths around and around the bowl (building your nest). Start at the bottom and work your way up, making sure to make it full so you can't see your bowl. Use the cutters to cut your grapevine and wedge the pieces in between eachother. You could use floral wire too to make sure everything is secured, but I didn't feel it necessary.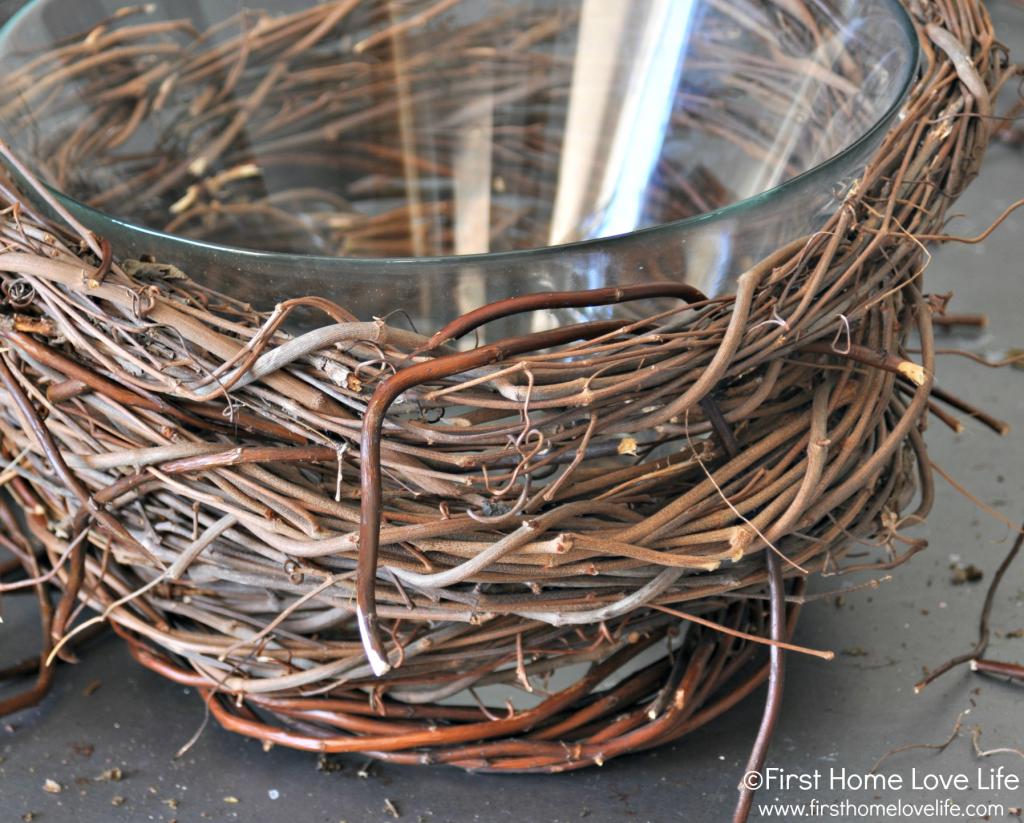 You also want to make sure it's more narrow at the bottom and fuller up top to mimic the shape of a real birds nest.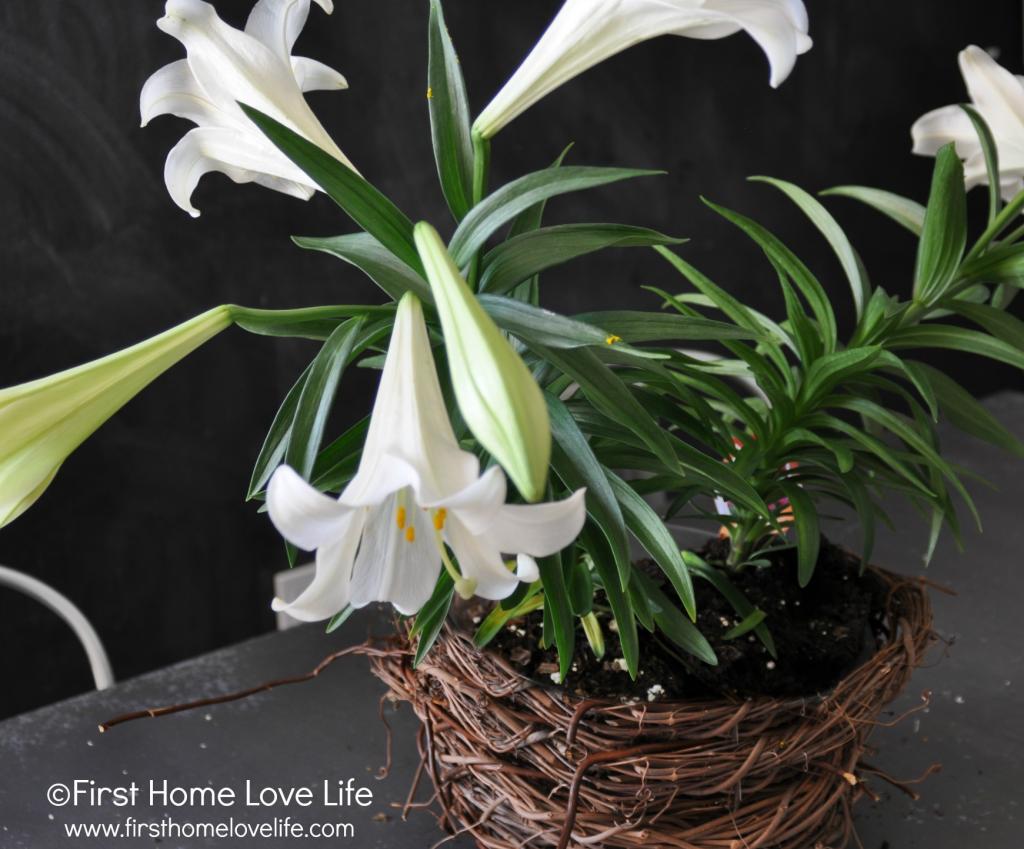 When your birds nest vase is finished it's time to add your flowers. I bought mine from my local grocer (who only had white available at the time), but you can find lilies to purchase at grocery stores, garden centers, and flower shops and they come in all different colors so use what you like.
I was dying for a little color, so I added in a few tulips to compliment the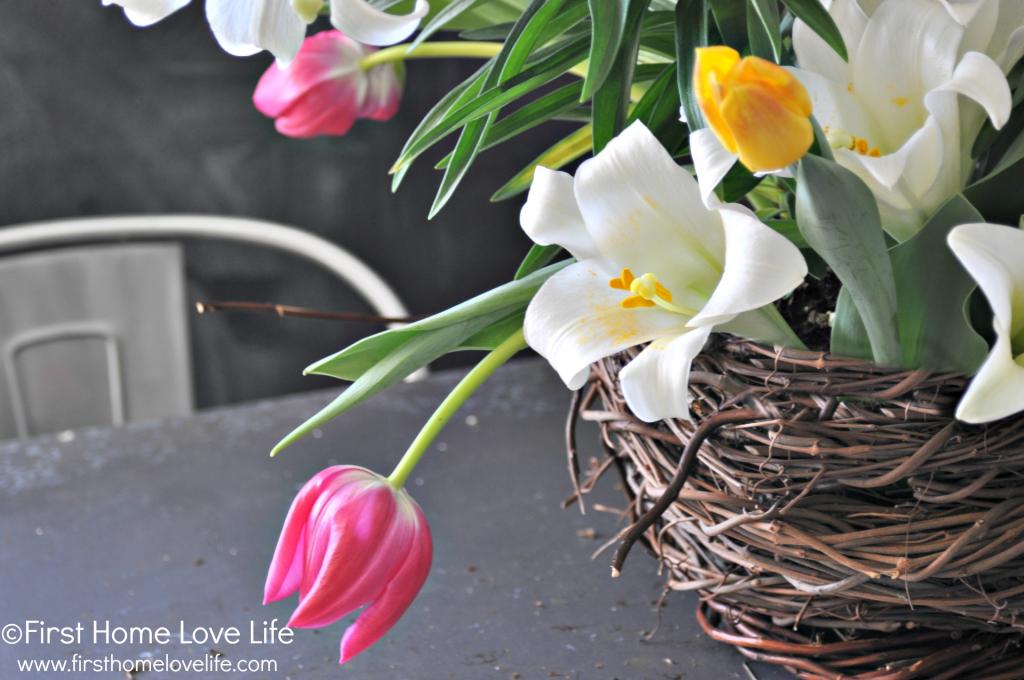 .
But trust me, the lilies are still the STAR of this show, and not to mention they smell so good! They are great to scatter around your home for decoration and will easily brighten up any room in your house.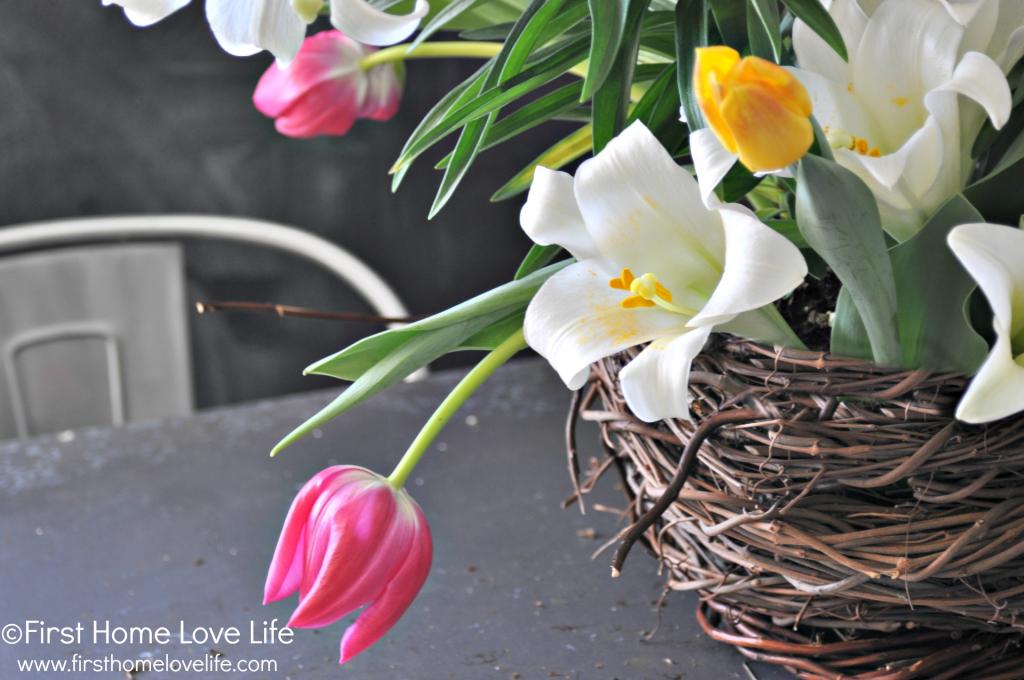 So do you have lilies anywhere in your home right now, or did this post inspire you to go get some?
Either way I'd love to hear!
XO
Linking up to —- craftberry bush
Comments
comments