How's it holding up? Will it fade over time? Do I need to seal it? The questions I get asked a lot about for one of my most popular DIY projects…Here's a long awaited for update on my spray painted stone walkway!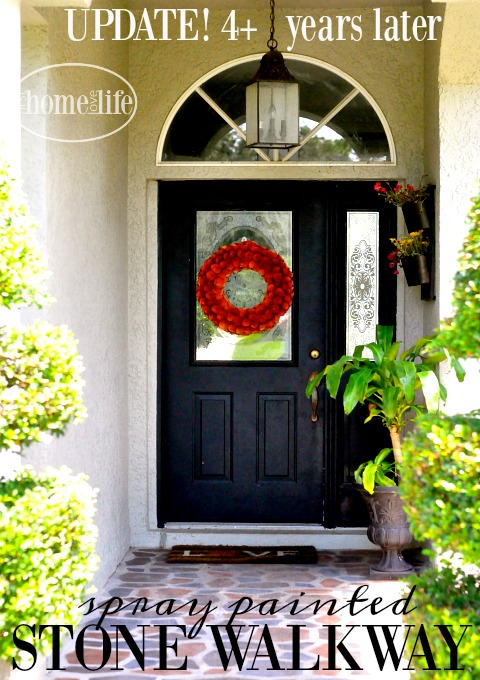 I can't believe I did this over 4 years ago. It's crazy how fast time moves sometimes…
You may have remembered this project and post if you've been hanging around here a while, but if not you can catch the how to and list of materials you need here.
Here's the completed project after I had just sealed it…Remember this is 4 years ago.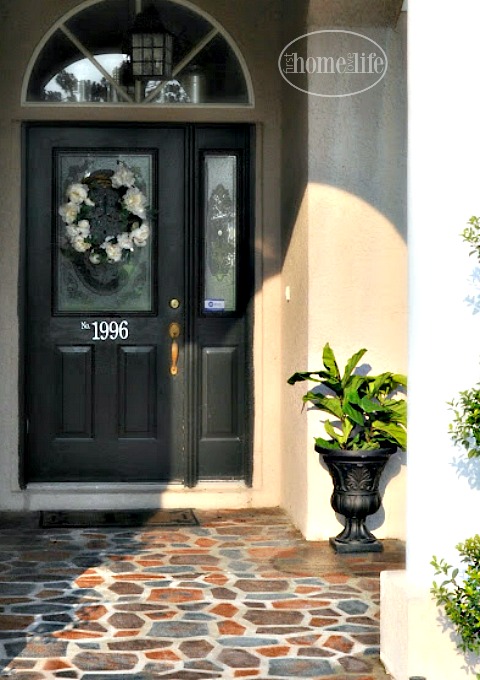 Here's how the same area looks today.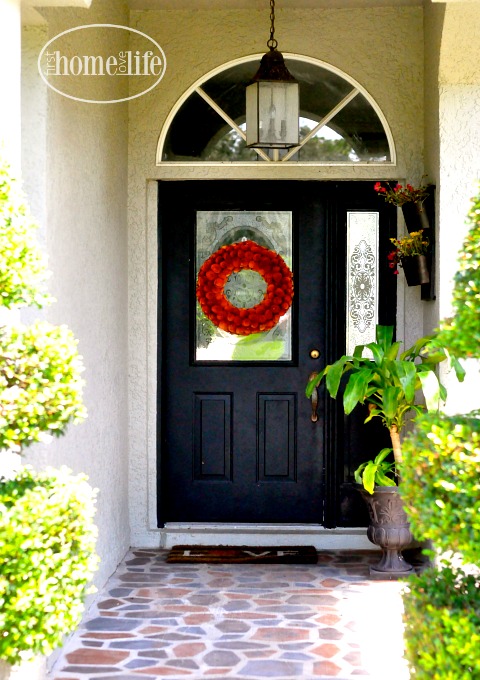 For the most part it's held up great with the exception of one spot which I'll explain in a bit. First to answer a couple questions…
Do I seal it every year? No. I did once right after I spray painted it 4 years ago and never did again. I wasn't sure if I was going to keep this long term so I just left it alone.
Does it fade in the sun? Yes. The spray paint over time will fade being in the sun. My house faces west unfortunately so I get the blazing hot afternoon sun, and you can see there's a definite difference in the vibrancy of the colors from the before to now.
How does it hold up against the elements like snow and rain? Here's the deal…I live in Florida so we don't have snow, but we do get heavy heavy HEAVY afternoon showers and thunderstorms for a good portion of the year. Because this area for the most part is covered I wasn't too concerned with it, however…The one little section that is exposed the most to the downpours has taken a beating over time. You can see what I mean in the photo below.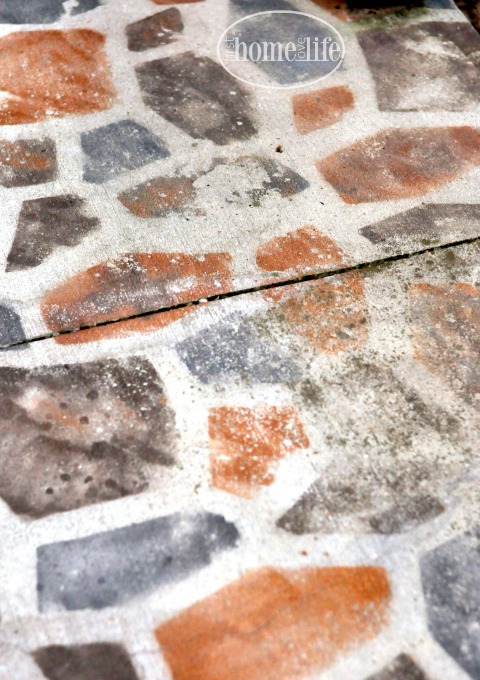 So would I recommend doing this on a pathway or driveway? Mmmm probably not. Not unless you're going to be religiously maintaining it by sealing and respraying it.
But overall would I recommend this project? Yes! Yes! Yes!
Not only did it add an incredible amount of curb appeal to our front door area, it was SO inexpensive to do! I still get compliments on it today even though it doesn't look as great as before, and I've even inspired some people in my neighborhood to spruce up their entry. Here's my one of my neighbors who did the same spray painted stone treatment as me and her's is two years old…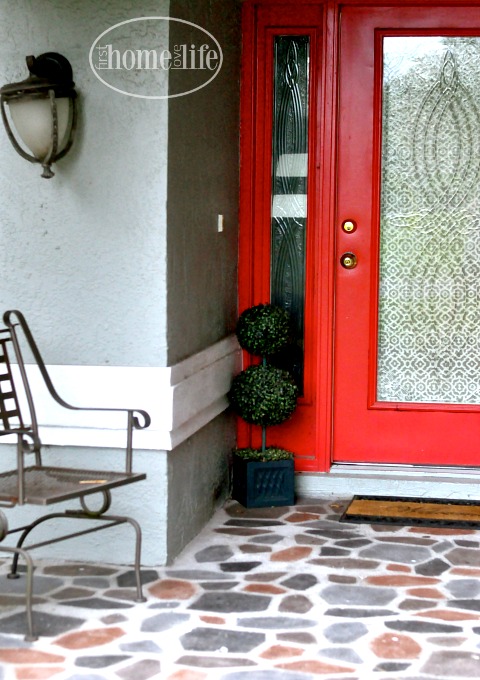 So I say go for it! If you're looking for an inexpensive fix to ugly, plain ol' concrete than give it a go. I think you'll be pleasantly surprised with the results!
Talk to you soon friends, take care!
XO
Comments
comments