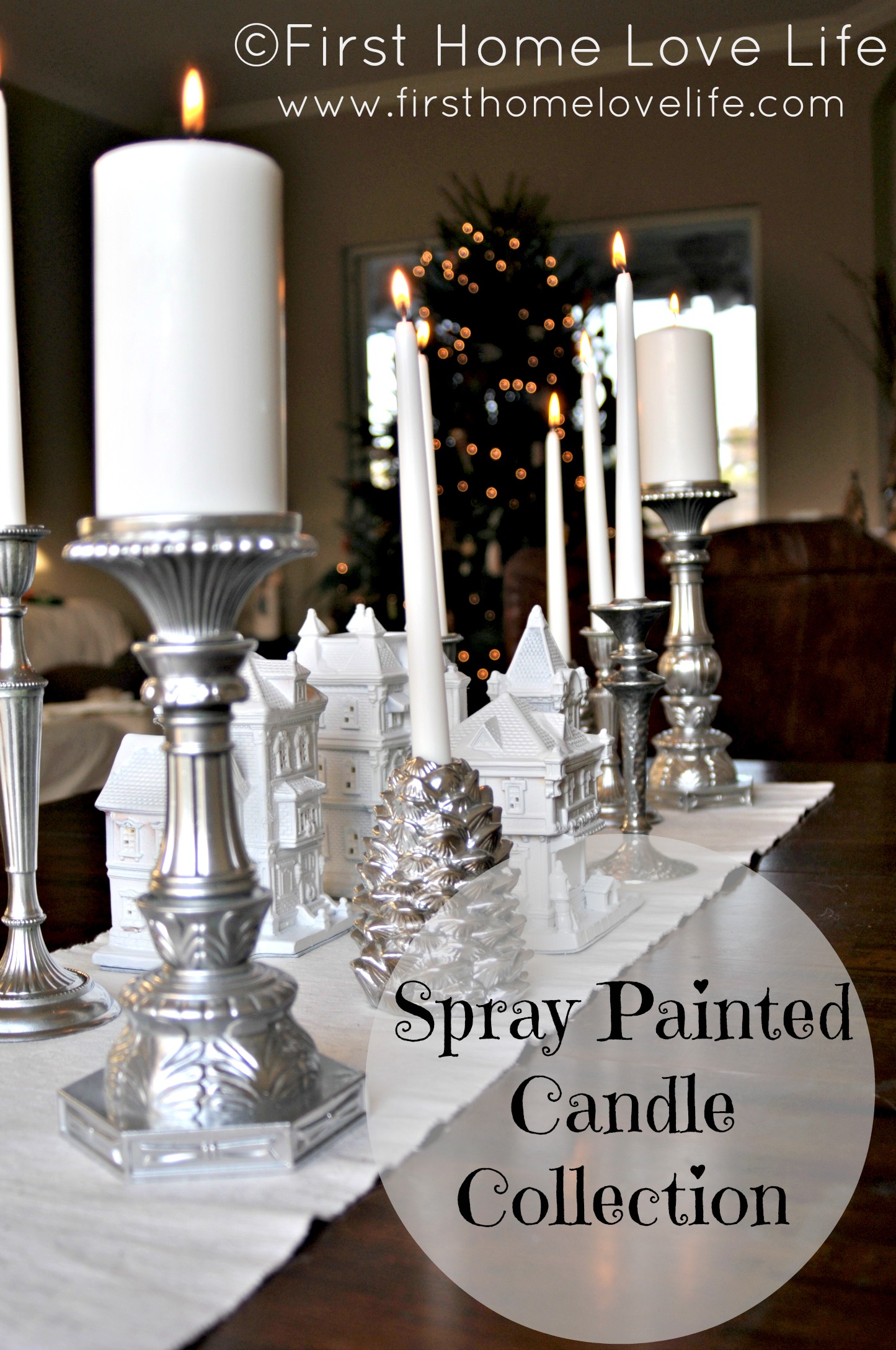 Some people collect stamps, others collect coins…I collect candle holders. Weird? Not really…Especially when you see what they look like all together after they've been painted the same color!
This last minute Christmas project came about a couple of days ago. Last minute shopping for my daughter's teachers led me into Goodwill to search for unique dishes and pots that I could turn into a succulent garden for them. As a perused the slim-pickens, I came across this pretty pair of pinecone taper holders. At $1.99 for the two I knew I would use them eventually so I threw them in my cart and went on with my day.
The next morning I decided that the faux gold-ish cones needed to be painted silver. That would modern them up a tad, make them look new, and not like they were sitting in someones garage since the 70's.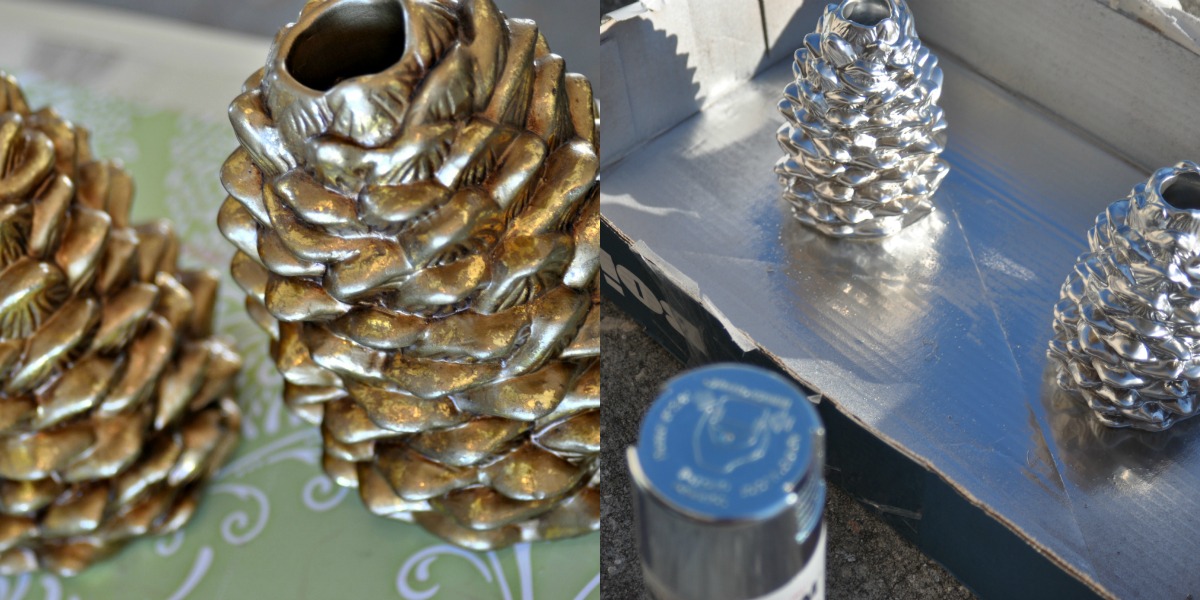 So I painted them.  I was quite pleased with how they turned out, so much in fact that I decided to round up ALL of my mismatched candle holders and spray paint them to match.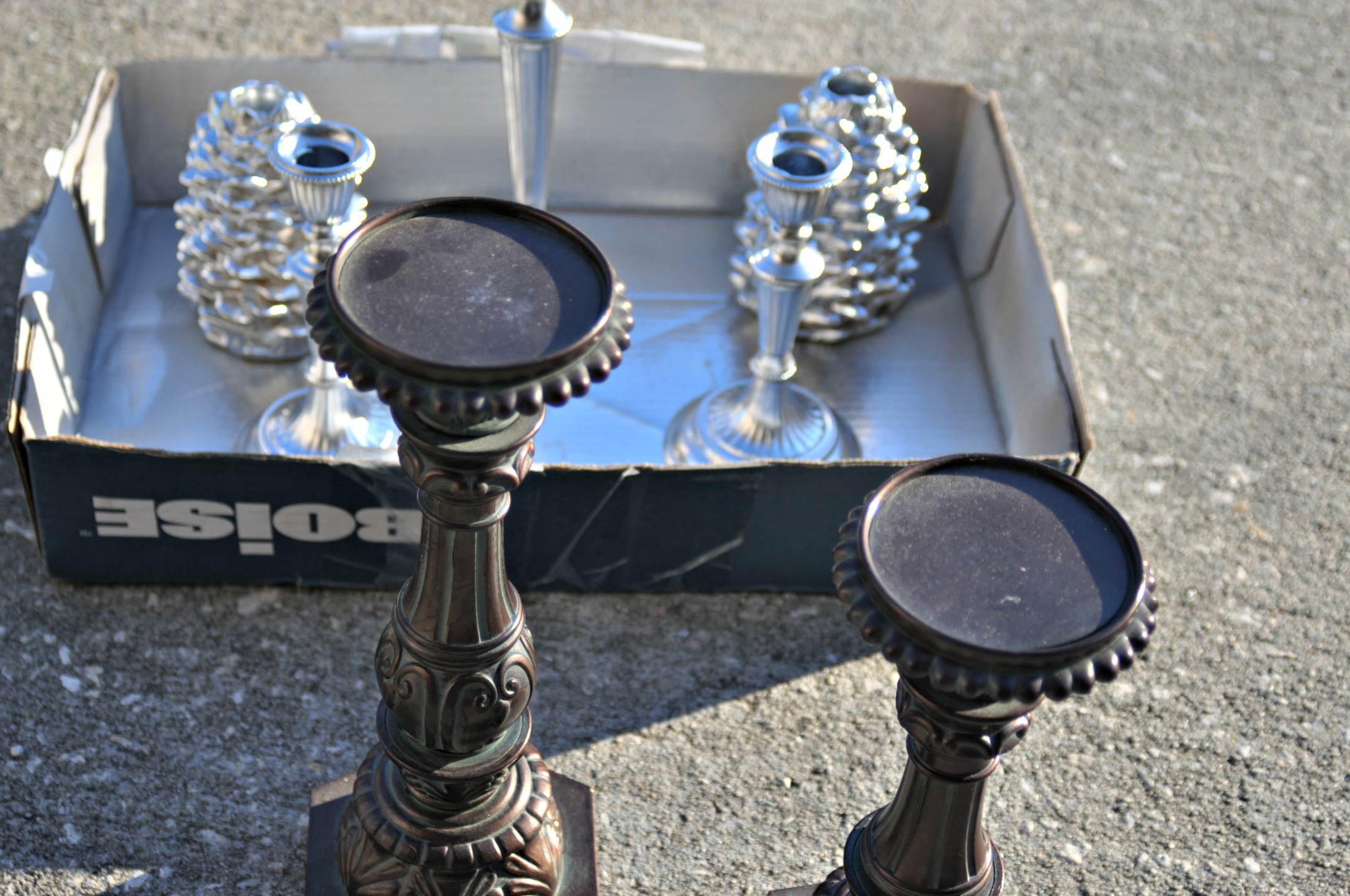 When I was finished and everything was dry I placed them all down the center of our dining room table, and the most beautiful thing happened…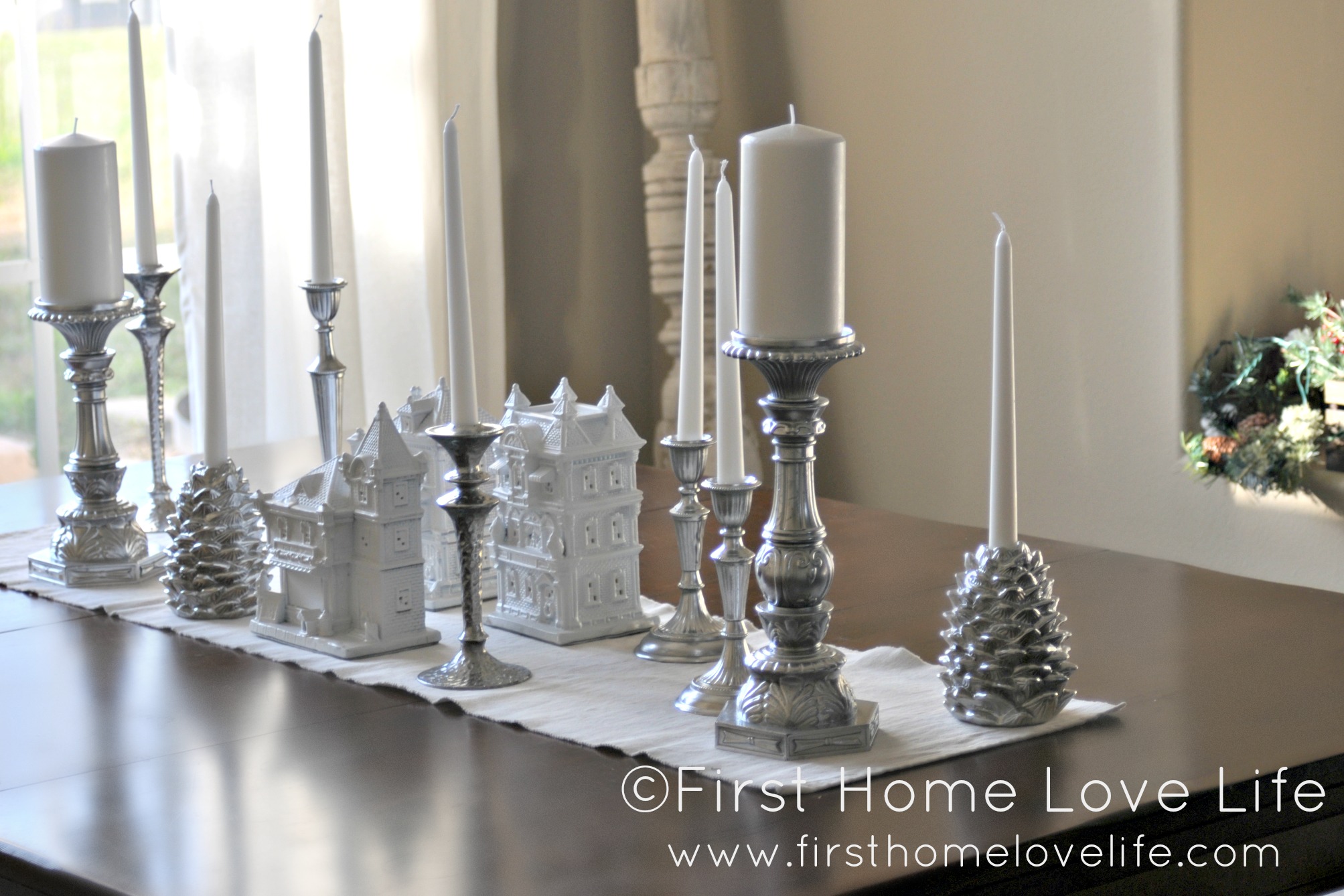 My mismatched candle sticks and pillars all of a sudden became a lovely set of different sized, shaped and textured candle holders that could put any high end department store set to shame…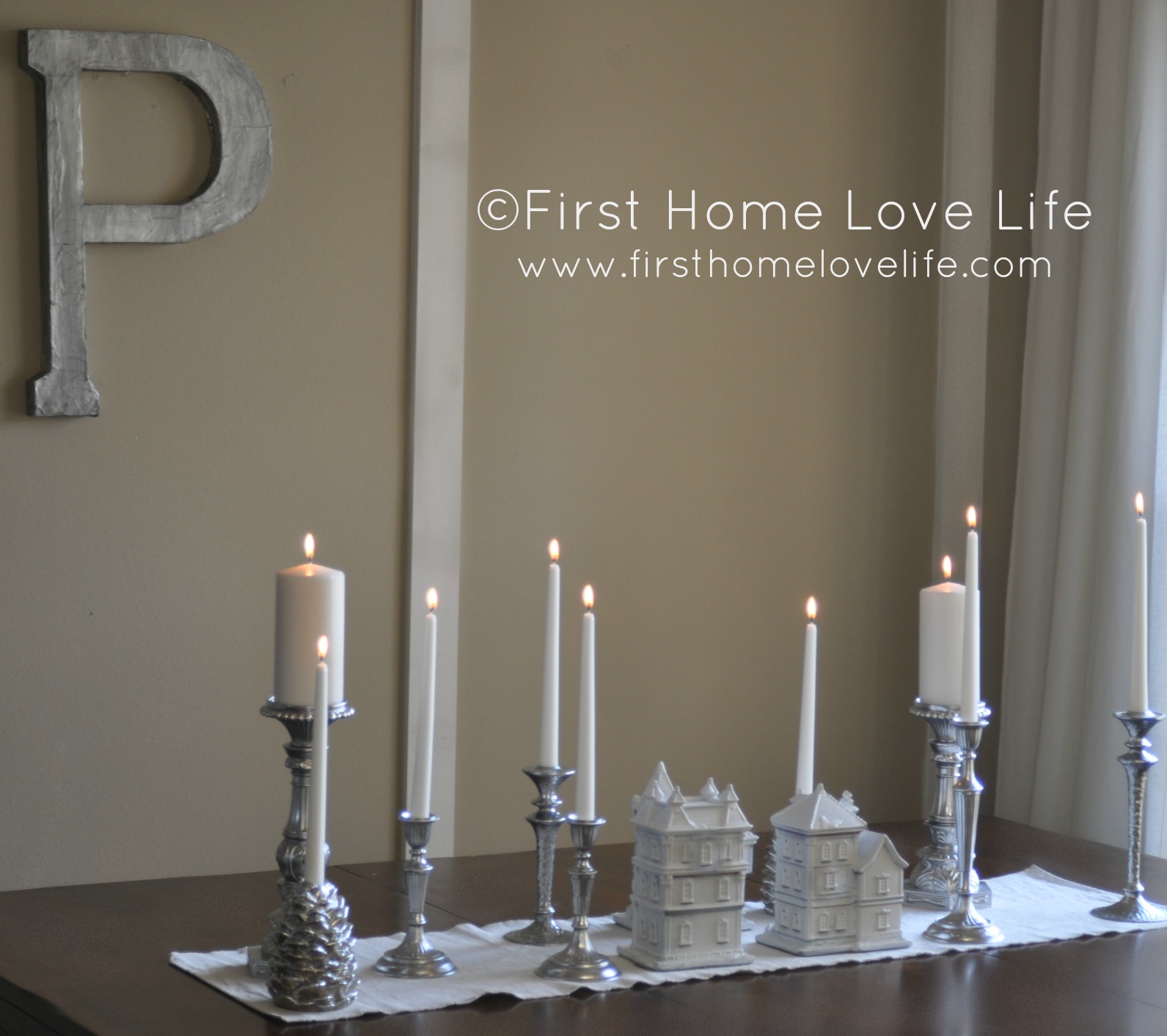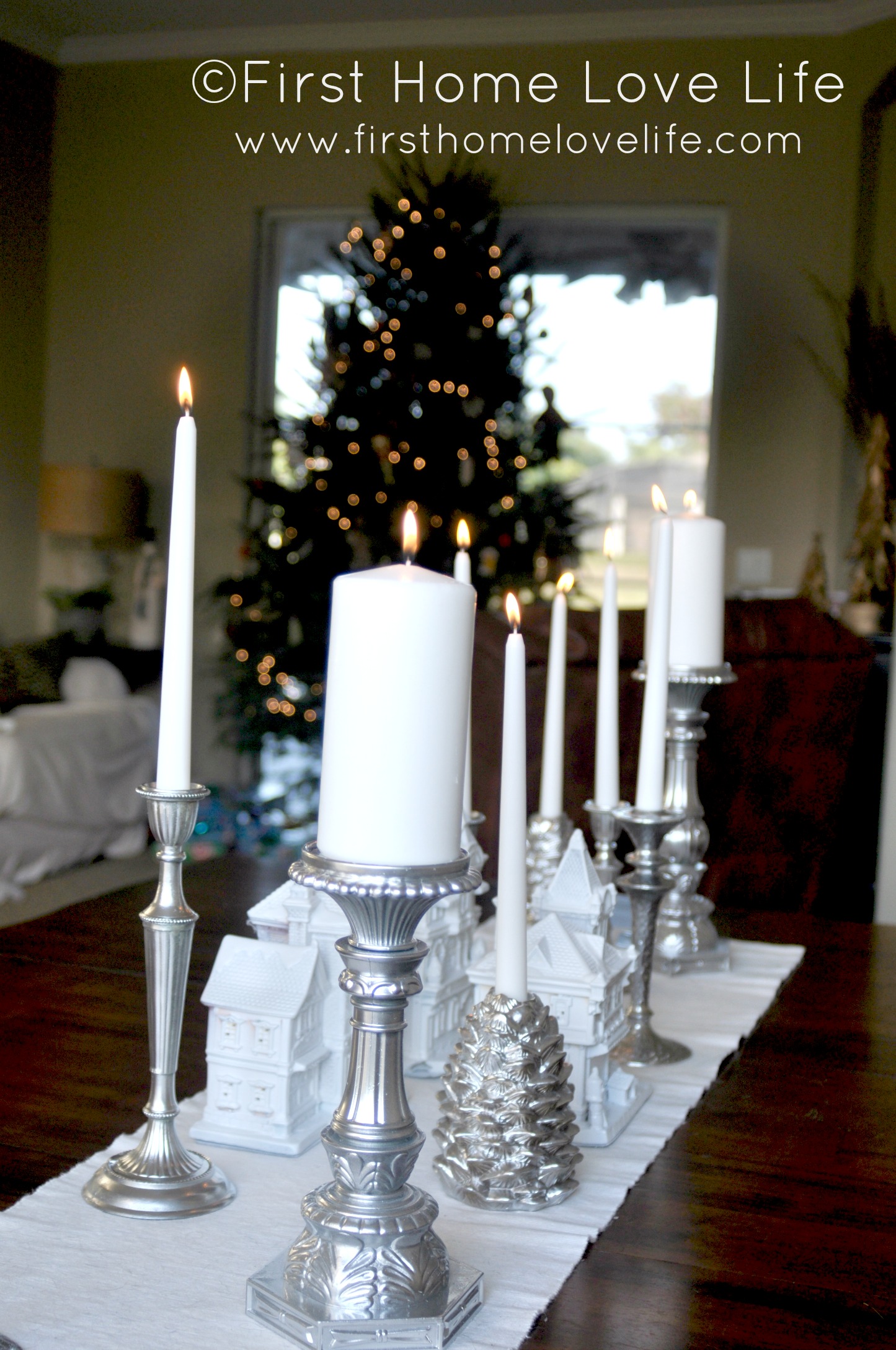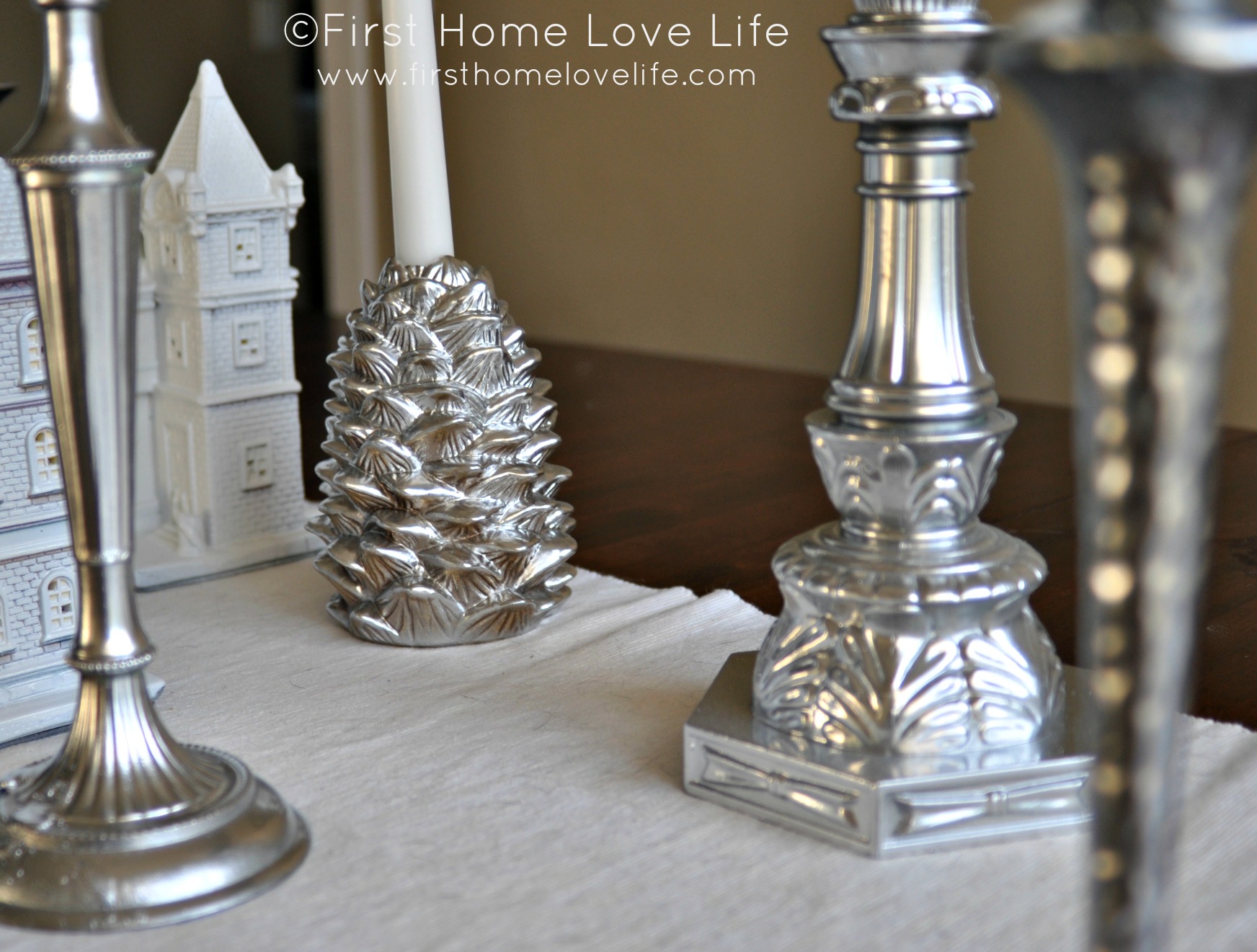 And just for fun…here's what they look like at night with my martini rimmed votives spread around for extra sparkle….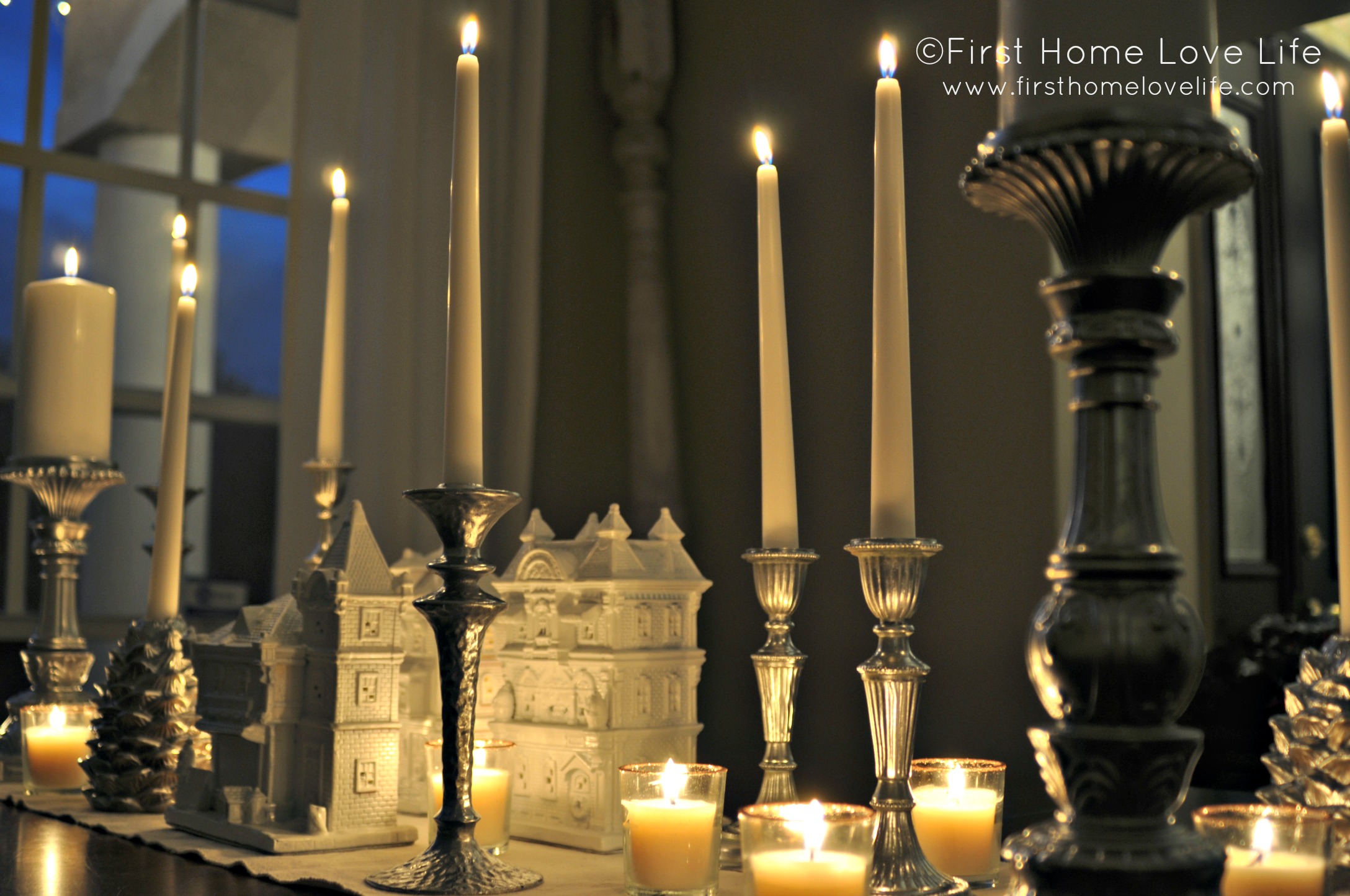 So the moral of this story…
Next time you're looking through someones junk at a yard sale or checking out your local thrift shop, grab a few candlesticks. It doesn't matter if they match or not…as long as you paint them all the same color, you will have the most enchanting collection around!
XO
Comments
comments