Because the smallest spaces deserve to be pretty and organized too!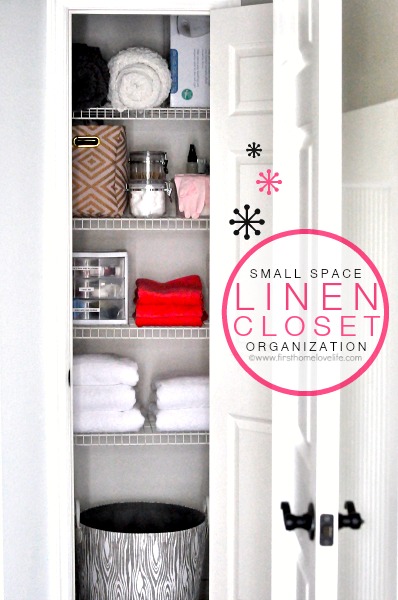 As I'm sitting here typing this post, my husband is unloading the tile from the car that we ordered for our guest bathroom mini-reno coming up in a few weeks. I'm beyond excited to get that done and finally have a working bathroom again! 😀
Of course though I couldn't sit still and wanted to get a handle on the situation that was directly across the hall and an extension of that bathroom, my daughter's linen closet or a.k.a the space where baby blankies went to die.
For those of you who roll your eyes thinking I have it all together in the organization department….Behold my mess…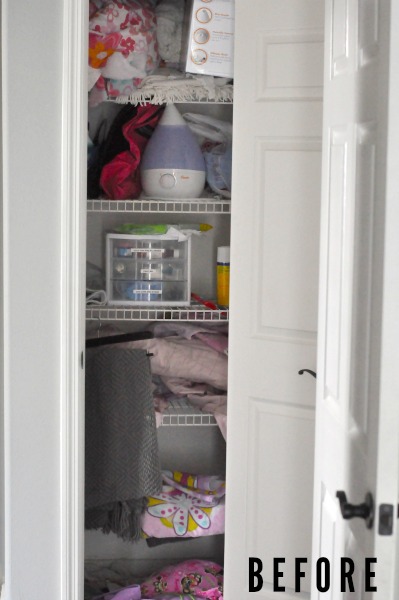 So first thing was to empty the space out completely. I found about 10 old blankets and 4 old towels, so those I'll be taking to the Humane Society, since I know they're always looking for those items. Then I went on a little shopping trip to HomeGoods for some crisp new white towels and a couple of pretty baskets I just couldn't leave behind. 😉
I sorted through the clutter, getting rid of anything that didn't belong and organized everything in a way that would be functional for us and mainly my daughter since this is technically her linen closet. 🙂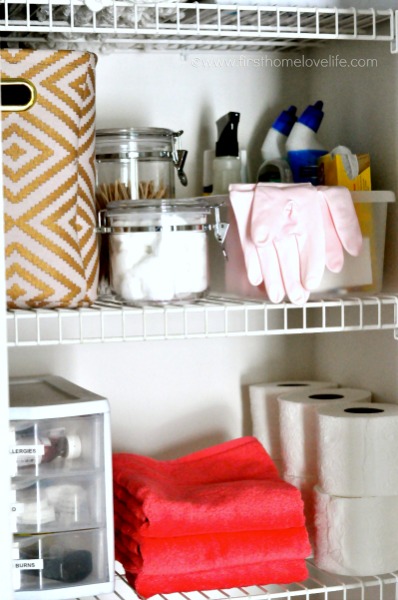 The top shelf holds a couple of unused throw blankets, and her humidifier. In the pink and gold basket is where extra supplies for her litter box system, and extra bathroom type necessities stay. Plastic canisters hold cotton swabs and balls, and next to that is the cleaning supplies specifically for this bathroom.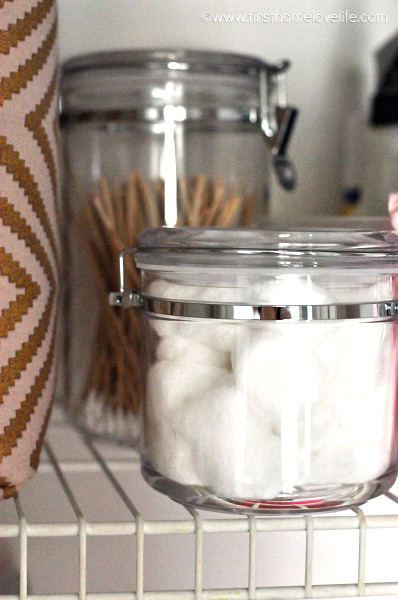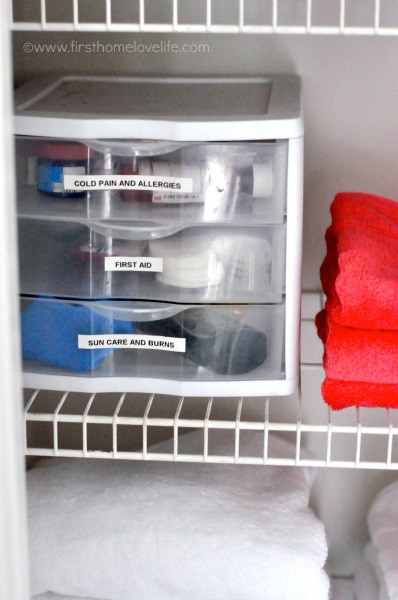 On the next shelf- I still use our closet pharmacy system, this one is my daughter's and holds meds and first aid for her and also holds sunscreen and sun care items since the bathroom leads out to our pool. I also put extra hand towels here and extra toilet paper on this shelf, and the shelf below holds her bath towels.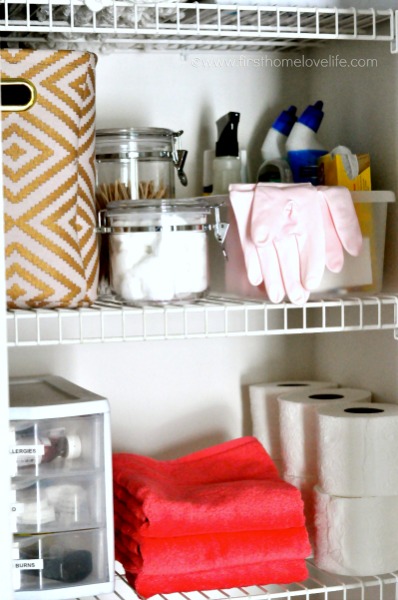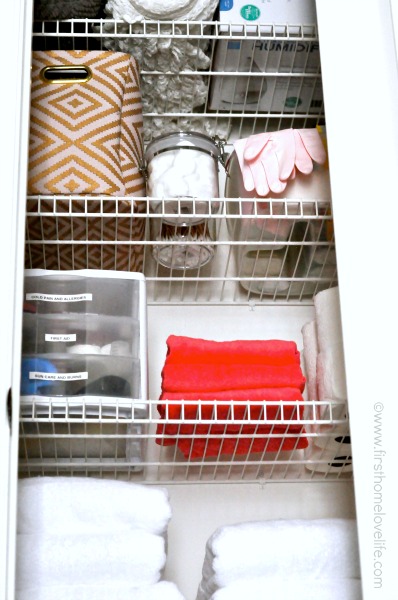 Last but not least I removed the bottom shelf to make room for a large basket that holds our pool towels and will act as a hamper for them too once they've been used.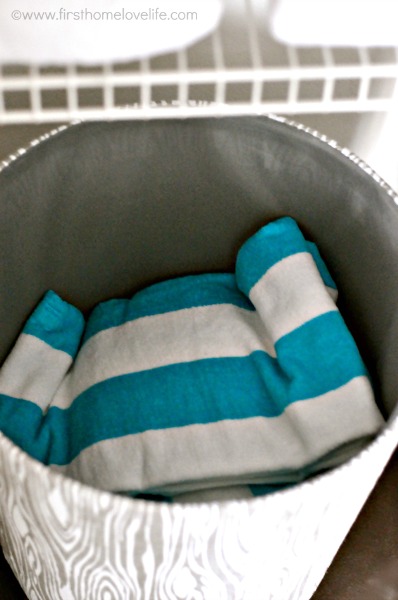 I'm really happy with the way it turned out and now I won't have to worry about the clutter leaking over into the bathroom once it's done. 🙂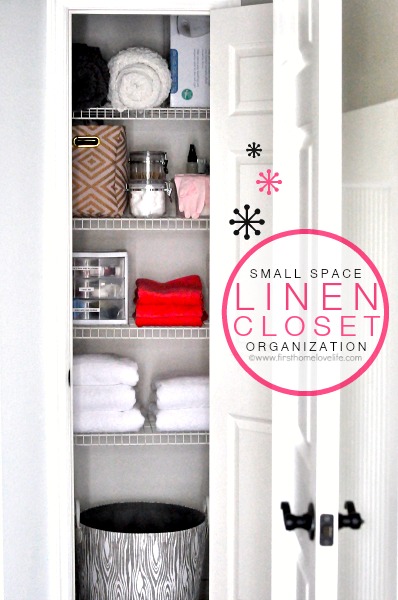 I hope I've inspired you to take on a small space in your own home this week. 🙂
Talk to you soon, friends. Take care!
XO
Comments
comments